excited birthday girl with 5 exciting surprises.
aló, people.
15 December is my day of the year. I'm not really in to it 'cause i thought i will be the same every year, i'm just getting old :( but this year was different and i was proudly happy :)
Begin from my boy came to my house in the middle of the night of 15 december. I wasn't suspicious, but i was perhaps he really came that night. We were on phone that night because he wanted to be the one who congratulate me, so he called me before 00.00. 10 minutes before, he said he was on his room and suddenly stomach ache and need to go to toilet. Ya everything seems fair. 00.01, he called again and said it was a terrible stomach ache, but happy birthday to me, and asked me if i can go downstairs. Ha he really came, with garing keju, my favorite, as the cake with candles. First surprise.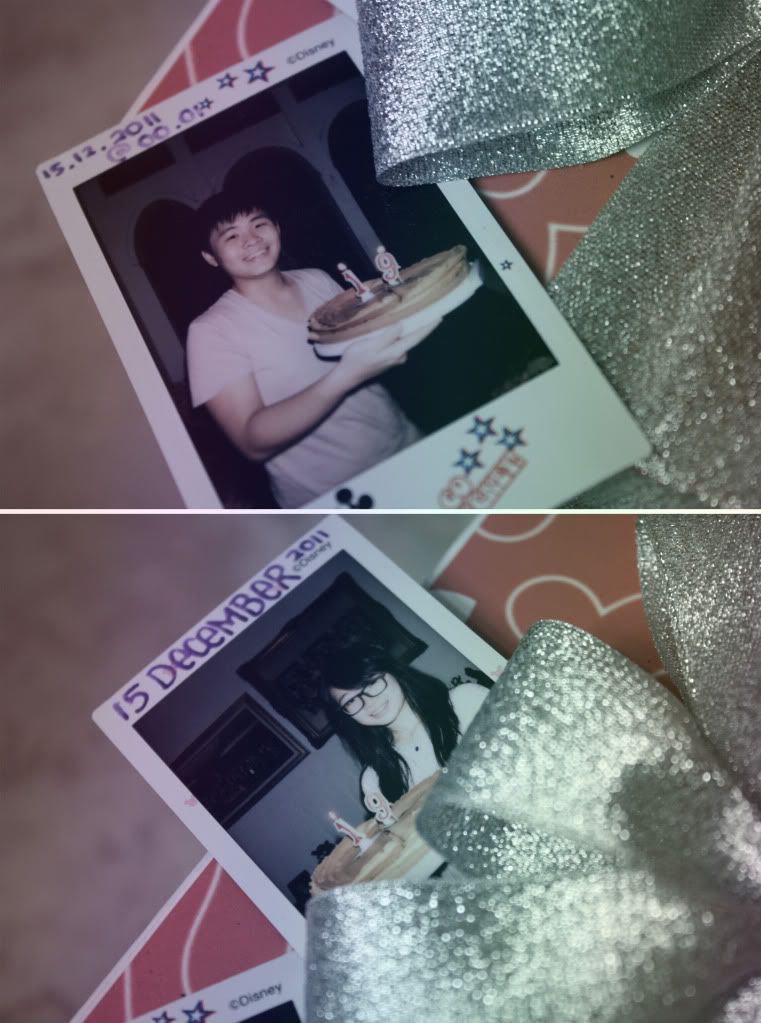 at noon, i was about to go cut my hair. But suddenly when i went out from toilet ... i thought i saw my friend, Beatrice, from the kitchen? I asked my mom, and yes, She came with Cella! *pokerface* ...touched, they always come since 2 years ago even tomorrow they had exam. Second Surprise. THANKYOU, besties :D 6 burgers and candles.. it's enough! :D thanks for the very fragrant parfume and baby powder. I really looked beautiful :|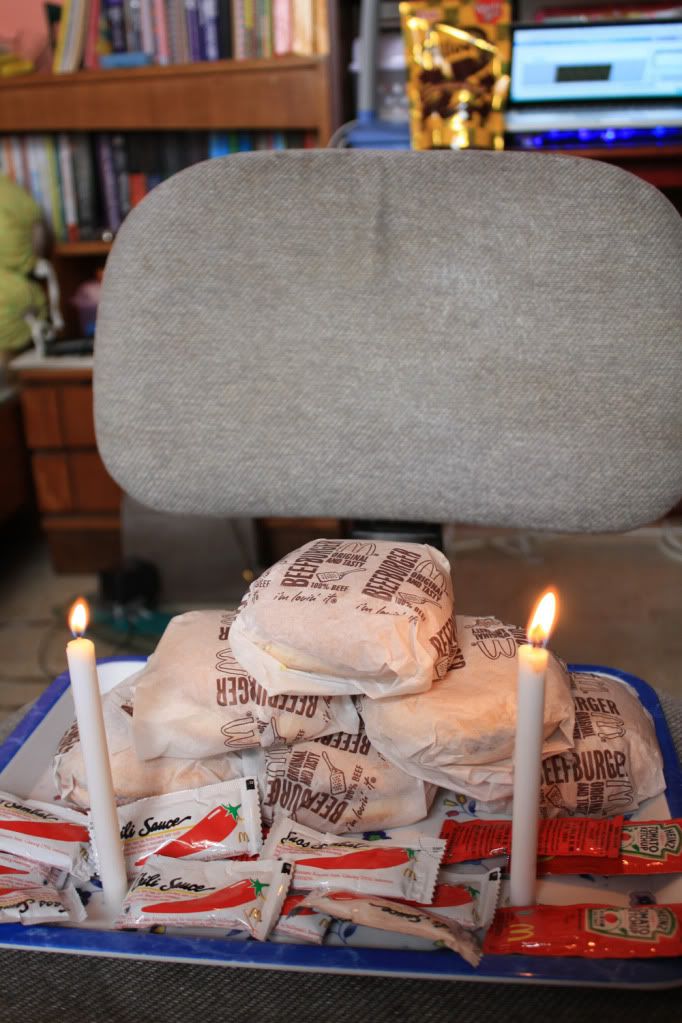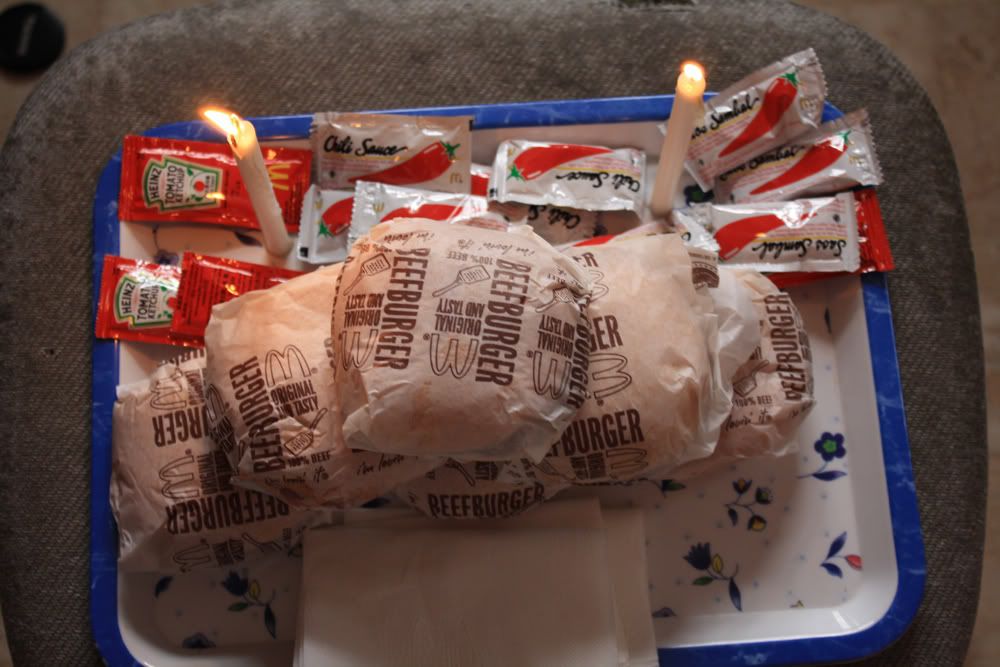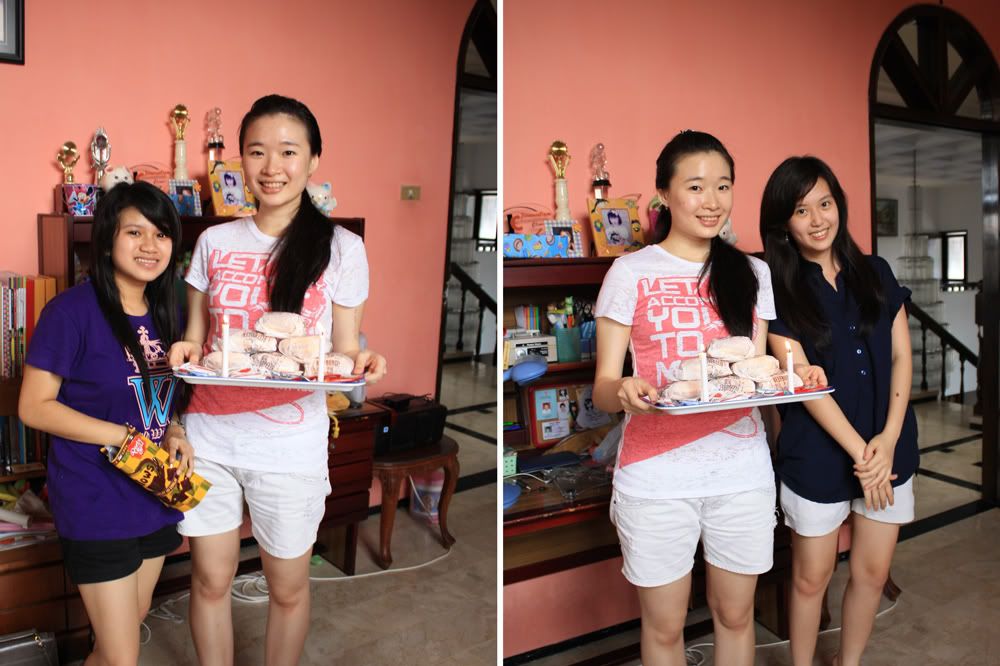 My mom wanted all of my family to go out for a dinner at Steak Hut. But 2 hours before, my boy suddenly said he probably couldn't join my dinner tonight because he had to manage his work. I knew weeks ago, he was so busy with his work. I really really believed that he went to manage his work and can't join the dinner! He said sorry couple times, when i arrived at Steak Hut, he said that he really can't join because of traffic. It was raining, and it should be traffic everywhere. Little bit dissapointed but what can i do? Once again, i wasn't suspicious, until my friends, Sisca, Beatrix and Surya suddenly appeared there from the stairs. I really surprised, and quickly asked my mom, "Did you invited my friends?" then suddenly, My boy and my friends came out with cake and candles from restaurant's terrace. And here i am.. with poker face.. Ready to punch Evan first. Then my mom. SURPRISINGLY, all of my family should be akward before they came but i thought it was nothing.. so.. well.......... *pokerface* But i really happy! Third Surprise!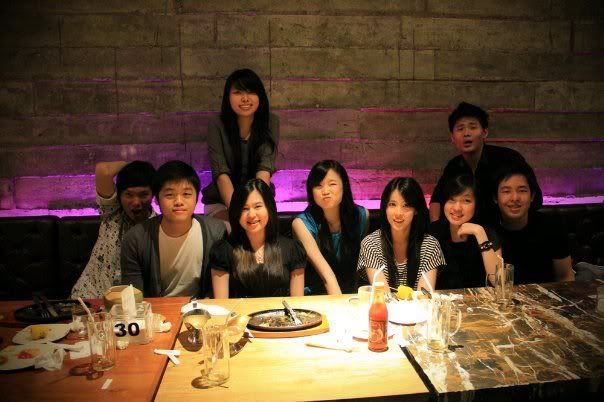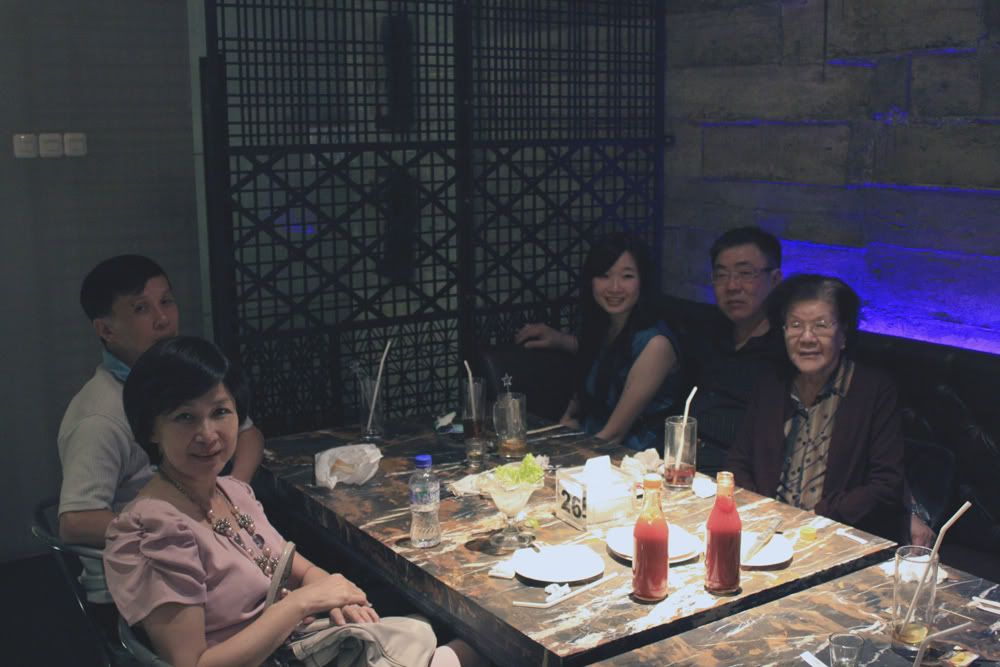 When the dinner ended, i thought it was over, we'll go home and sleep. I went home with Evan, and suddenly he asked me to cover my eyes with his reallyspecialglasses and ordered me to not talk or did anything until he took me to nowhere. Well.. i knew after he drove around.. it was the rute to my house. When he took me to my room, my friends lighted candles and there was a cake, again. Fourth surprise! I didn't know what to say and they asked me why i didn't cry. I can't, i was too happy. How come i can cry?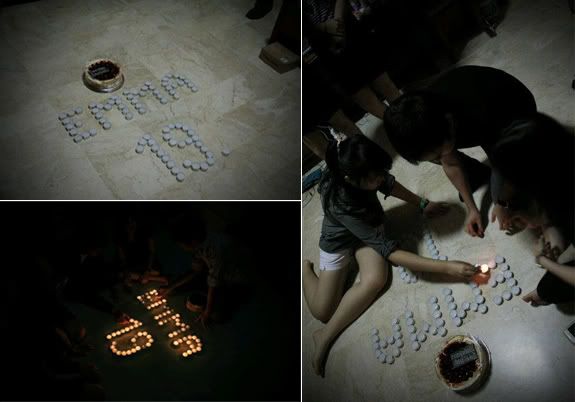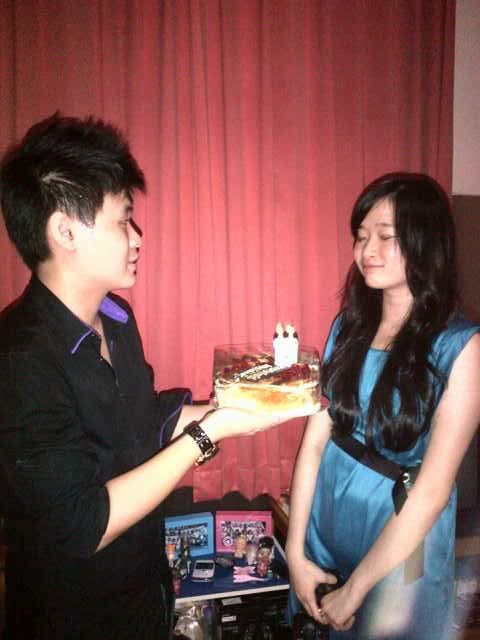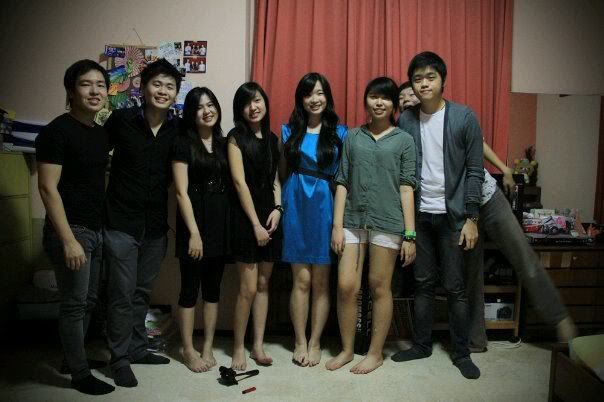 It's not over until there, when they said they all wanted to leave, i went out in front of my house to say thank you, and they started working on something. something like ...flying lantern? Fifth surprise!!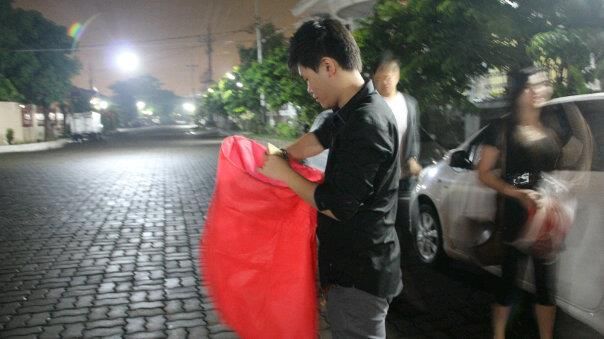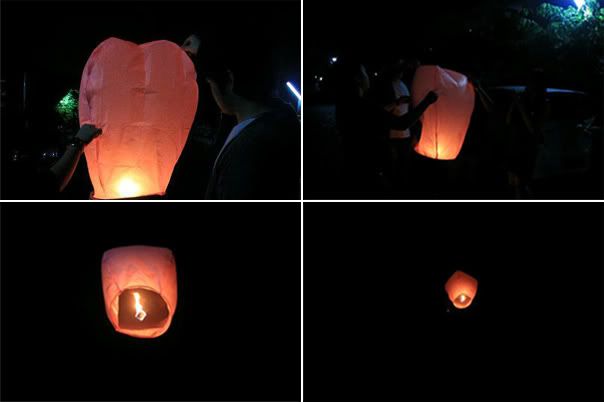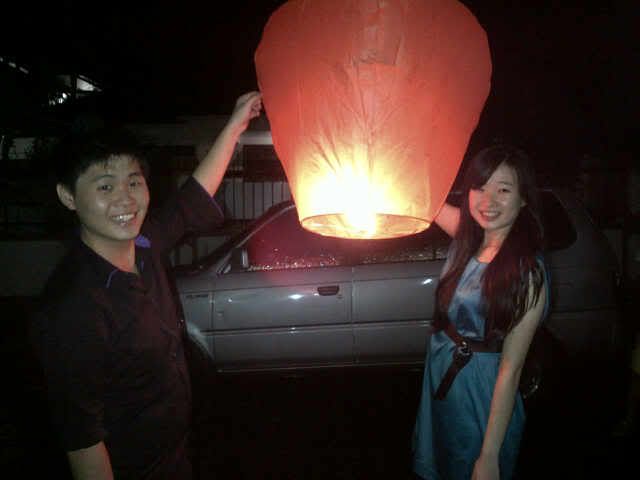 I was really excited because i thought i can't see it in indonesia, or maybe it wasn't real, but i really want to see it since i watched Rapunzel. We blowed away 4 lanterns with wishes stick on that. EXCITING.
I really thanked my friends, my family, and my boy, who worked behind this. Best birthday ever. Really thankyou!! :* i love you, you, and YOU! :D