Anyway, i love shopping.
Pretty messed noon, but finally i could go to Pasar Atum, with my boy. Yaay :) Honestly i feel hesitate if a boy waiting for me while i was shopping. But he always said he's ok about that and wanna go shopping with me. K, then :))
And this is what i got..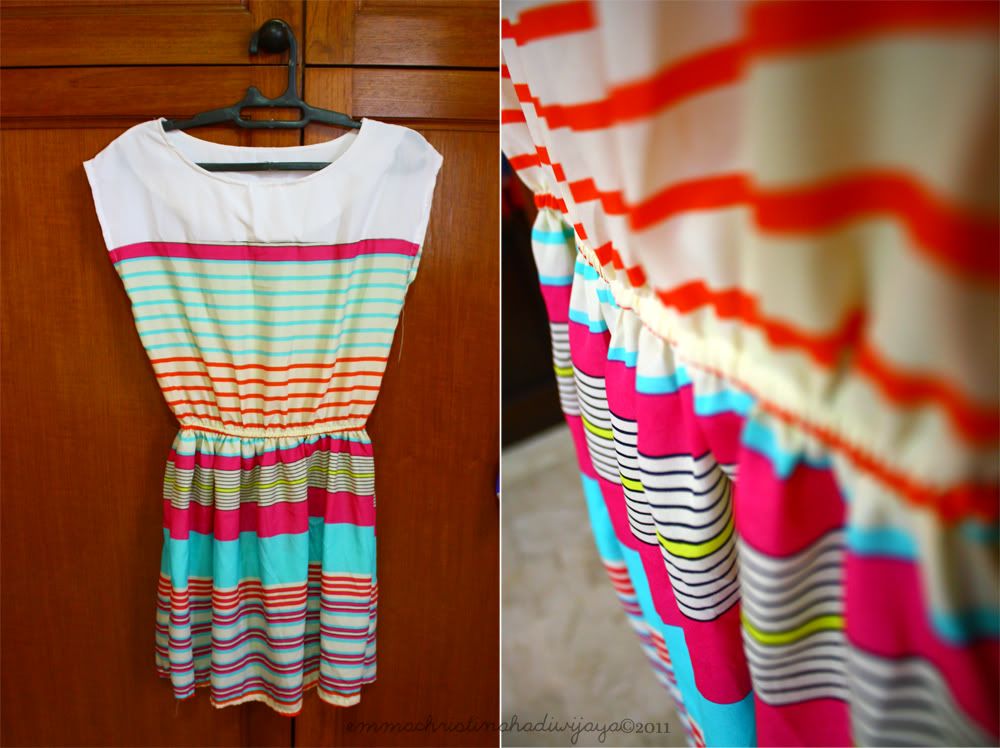 I bought this dress at Sephora. I rarely wear a dress, i usually go out with shirt and short. But i think this dress is good and the price isn't too expensive. I like the color too.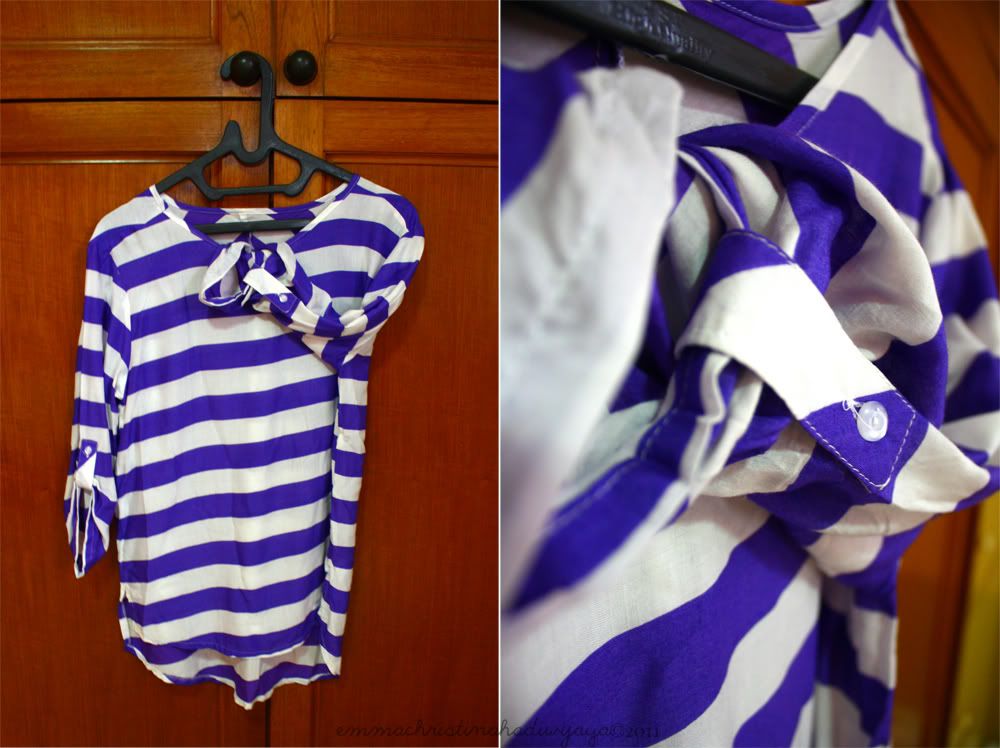 I bought this shirt at H2O. I didn't have any good clothes in purple, so i thought i should have one :)
Weeks ago i went to Pasar Atum too with Sisca, Beatrix, Gita and Beatrice, tho. Beatrix is the first one who showed me the shirt. Well, i wasn't interested at that time, but when i came back this noon i thought it is quite casual. So i bought it. Weeks ago i just got a Nudie's short. I was looking for the high waist one, but i think this one isn't too high. Ya it's okay :)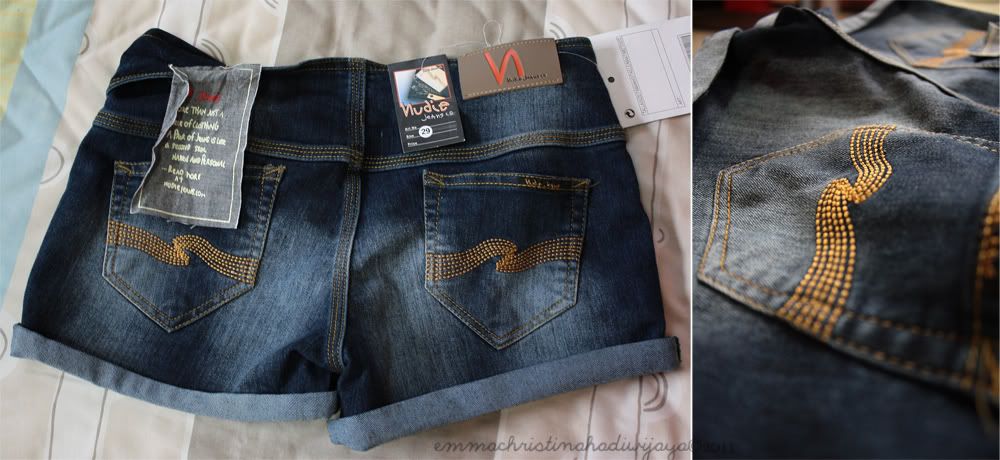 After all, i'm still feeling not satisfied. But i have to stop my desire because my money isn't enough T.T i must not take my savings. I should keep them and buy an iphone!
Thanks to Fussy boss to accompany me shopping today :)