You are the straw to my berry
Before i made this blog, i had one, emmaddicted, which i had deleted it. I made a new one because, i think i had said too much in my old blog and too much bad posts. Not trying to delete my responbilities to everypost, but beause i stil love to write, and i just want to start a new one again, like i've said in my old blog before. A lot of people say i don't have to make a new one, but i really want it. So, here it is :)
I have tried to export, import, or what i should call it, to keep my followers, but i can't :( i don't know hoe to work with it so this is a really really fresh blog, without followers. Please help me to follow? ;) thankyou.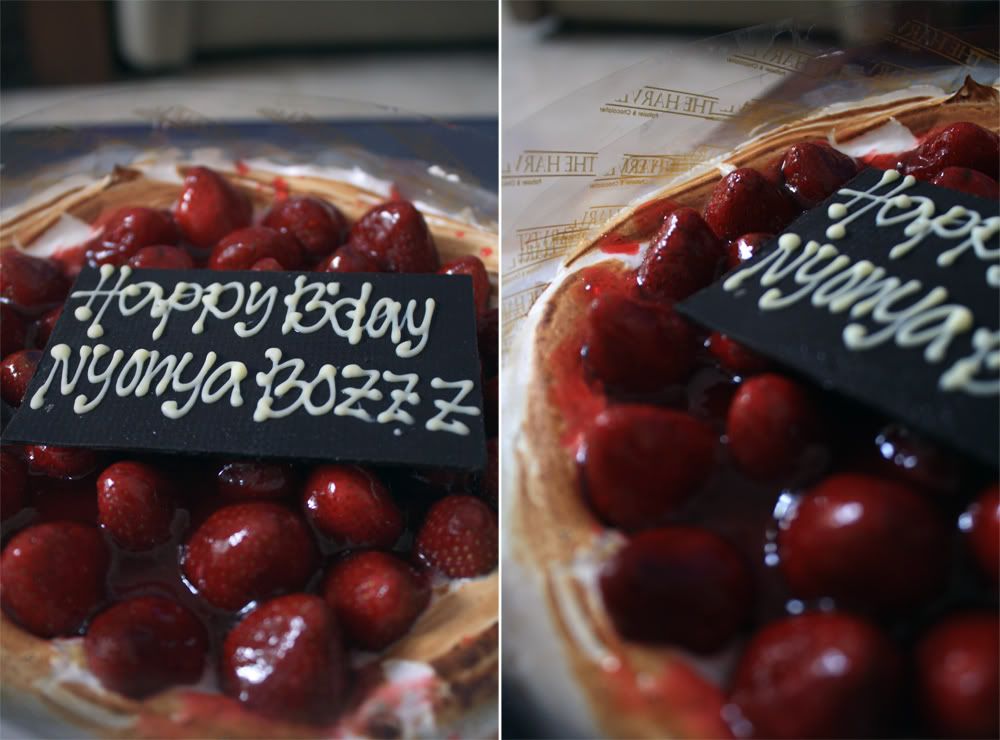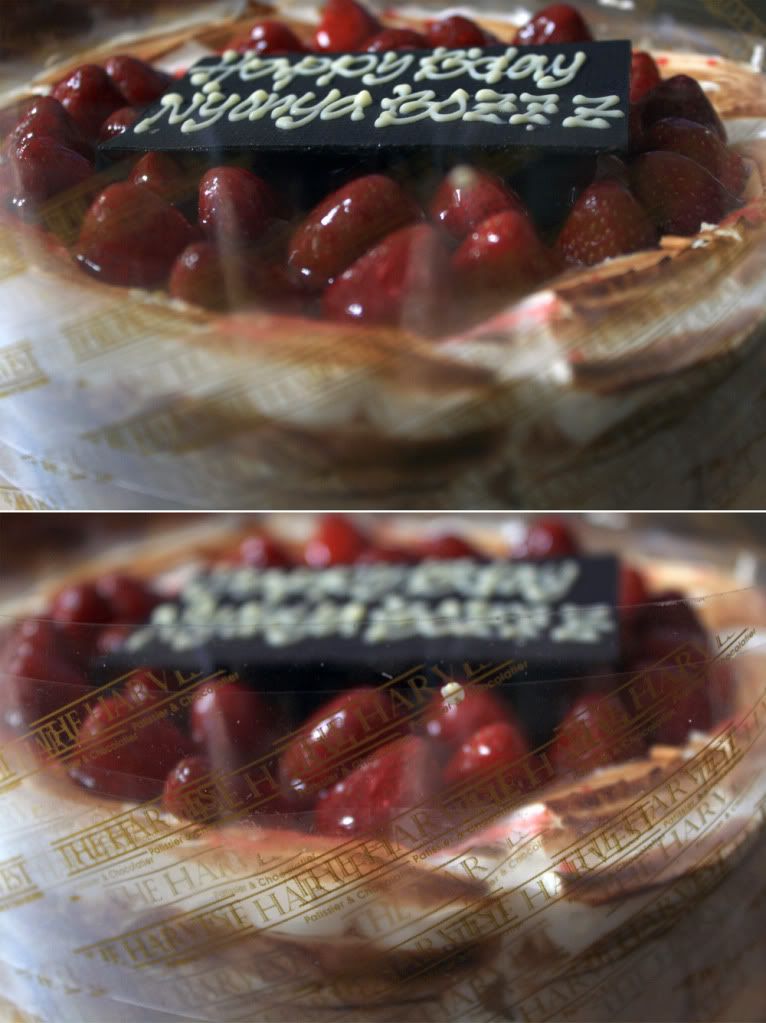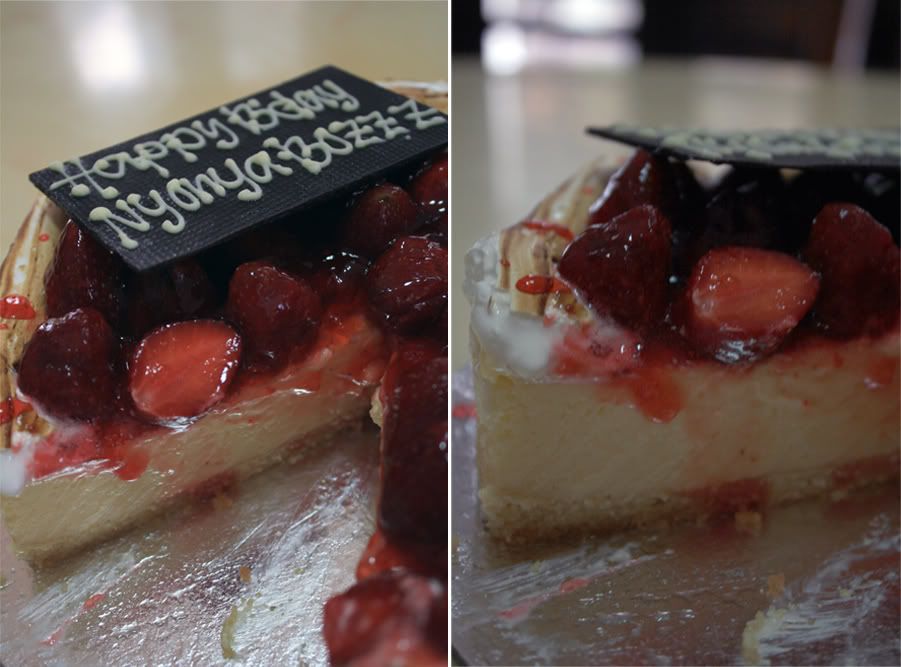 Strawberry Cheese cake from My fussy boss ;)
i forgot to light the candles. Very cute candles. i thought it was what made the cake epic, lol.
It taste like strawberry ice cream. Hype!
***
I had a very strange -and wild dream. I don't know i should called it nightmare or not. Even it seems real because it was too scary -_- It was about slaughter, which i was the victim also, blood everywhere, murdered everyone and i was just playing death. Like,... really. So they didn't kill me. Ha. Nais.
I guess i read too much belles lettres lately. It was absolutely related with a novel which i've been looking for but i haven't found it, Cressendo by Rebecca Fitzpatrick. But i sure the story doesn't like that -_- TOO WILD.
Ok. Bye.