Bonne année 2012
Happy new year 2012, people!
May this year bring us a lot of luck. Let's forgive and forget the past, do the best for future and feel blessed for present. Hip Hip Huray \(´▽`)/
My family and i celebrating This New year's eve at home. There's a lot of foods for all and we just chillin' here.
Unfortunately, they went home before it's 12 o'clock, so my house was quite again before it's new year. But lucky me, i had my boyfriend here, accompany me, at least :) tho we didn't go anywhere, just at home.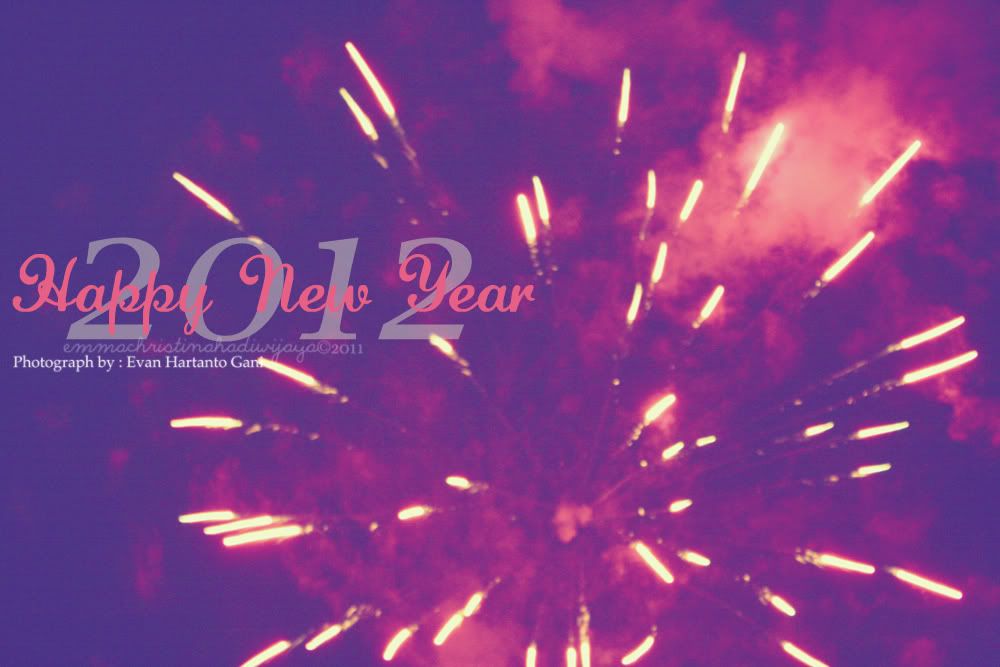 The foods were from Fu Yuan and Porong restaurant. Quite good.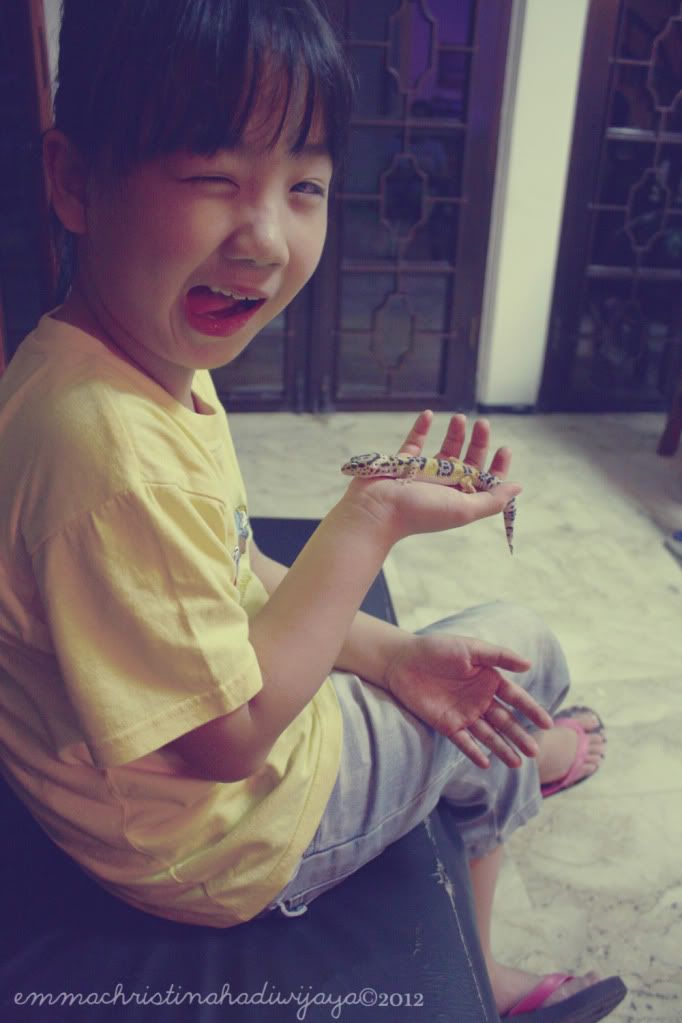 This is my niece with her Gecko .__. I didn't dare to touch that hiih.
eleven past fourty-five, we played some fireworks in front of our house.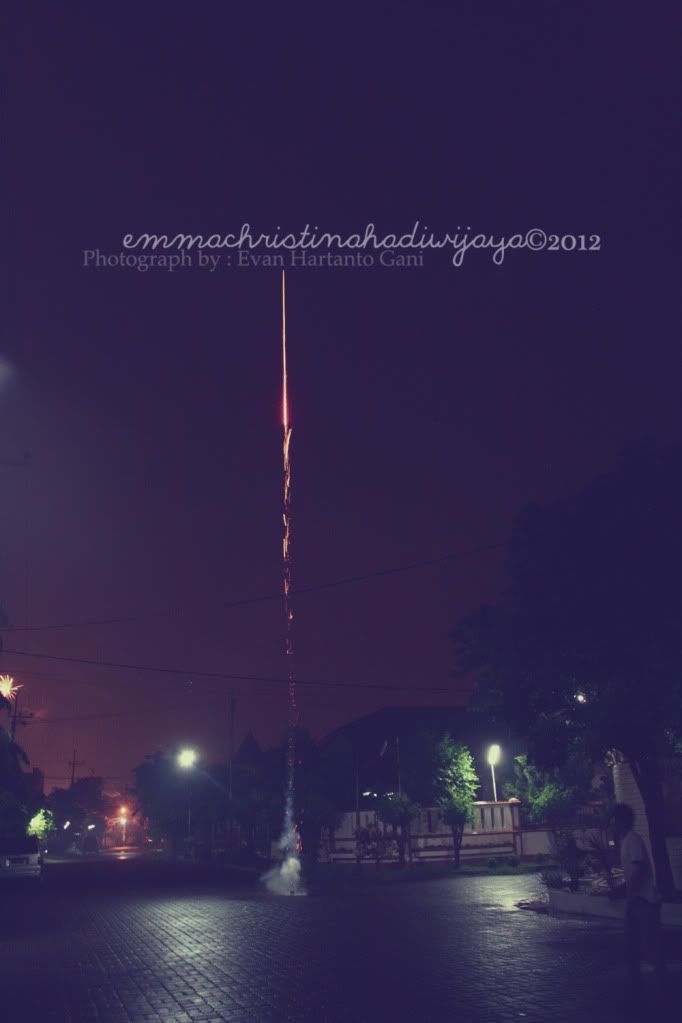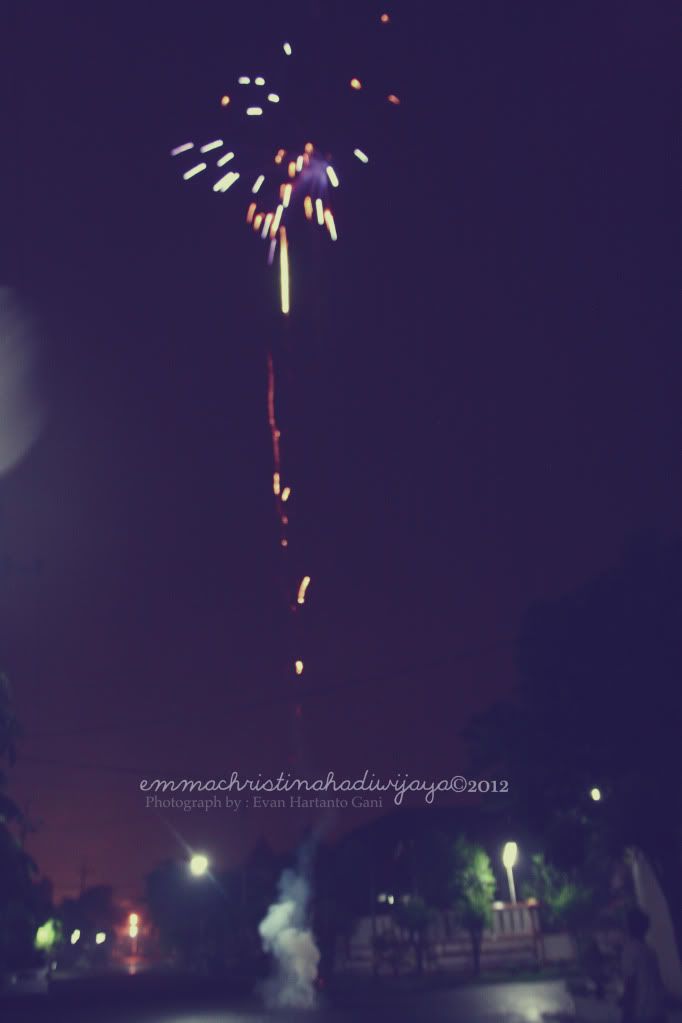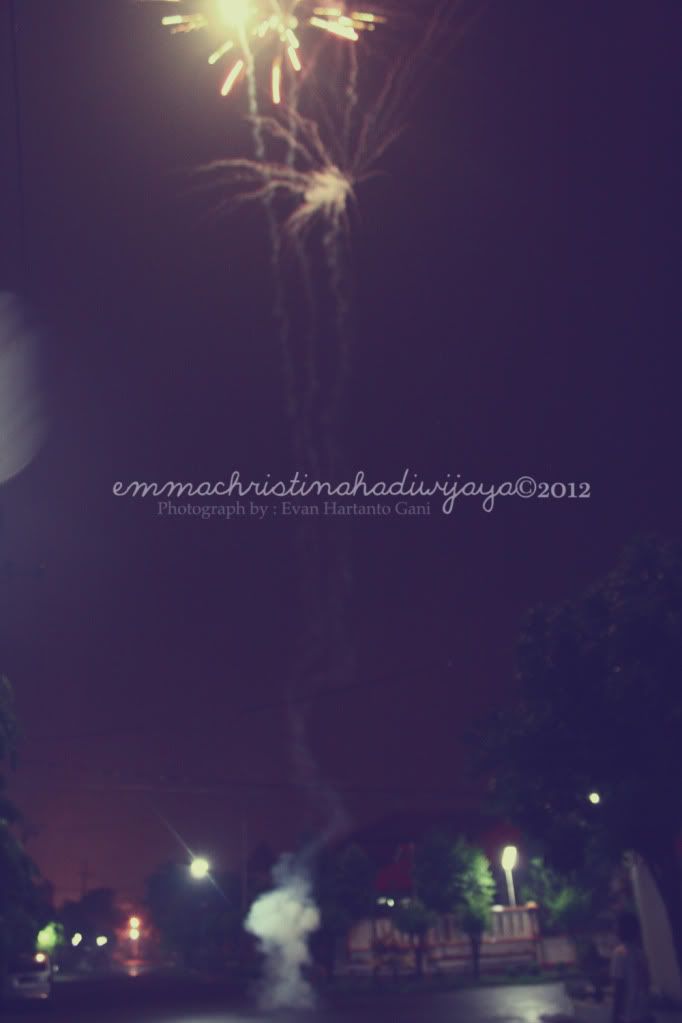 all of these fireworks photos were taken by my boy, Evan, because i though my camera cannot take that because too dark and he tried it. Well, it's work :)) My boy is a photographer wannabe lol.
too bad we didn't take some photos of us!! grr. Just one with the polaroid. hiks.
I found this when i was cleaning my files.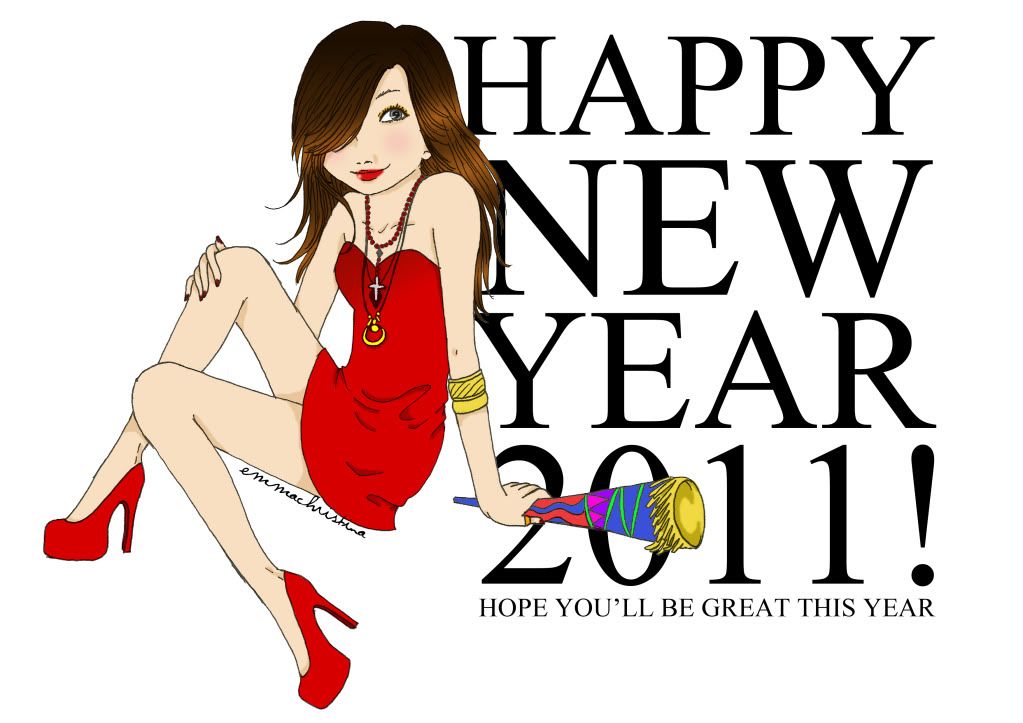 it was last year, so i tried to make a new one.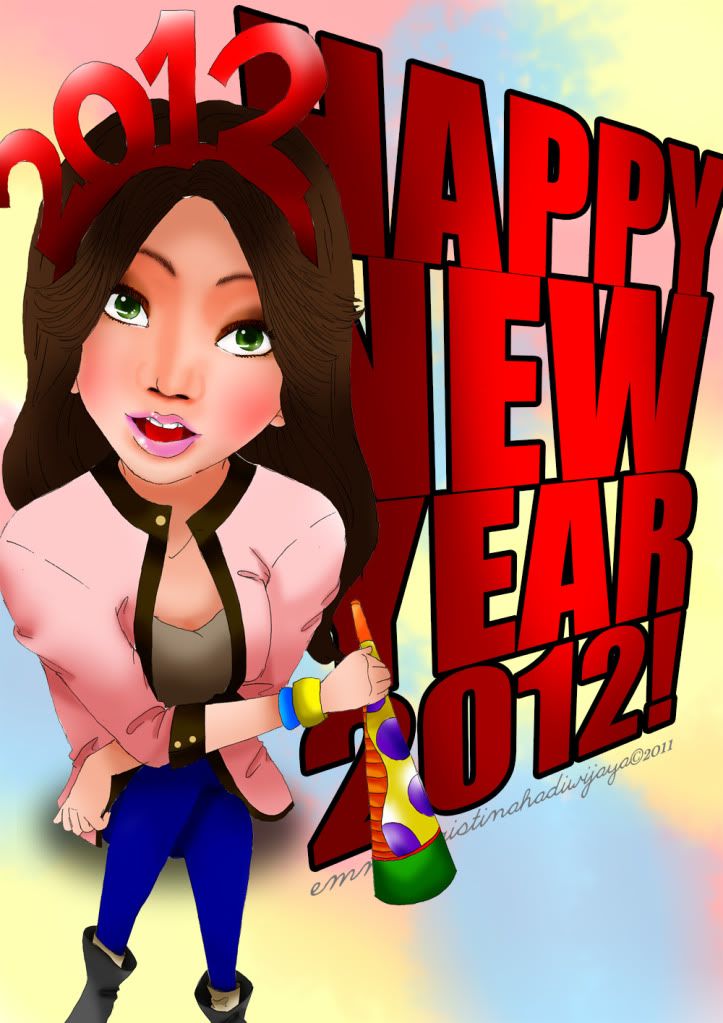 not so good, eh? i want tablet :F
I heard japan got an earthquake this noon. I hope they're okay. It's too bad to start a new year :(