Cynthia, the birthday girl :*
Here we go, our lovely friend, Cynthia for her 19th birthday, yesterday! Happy birthday, girl!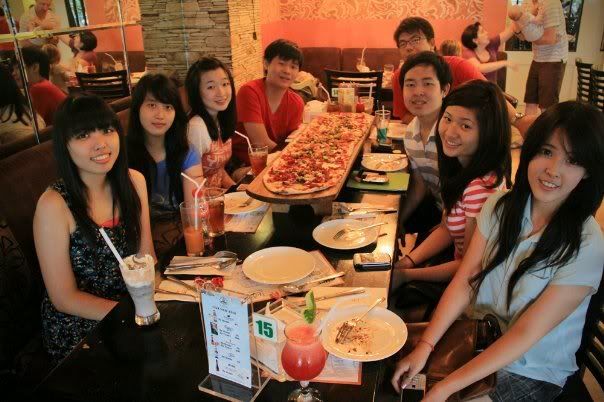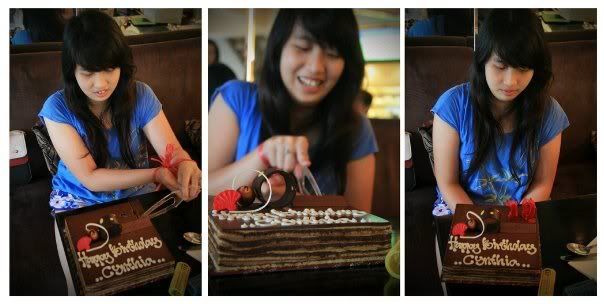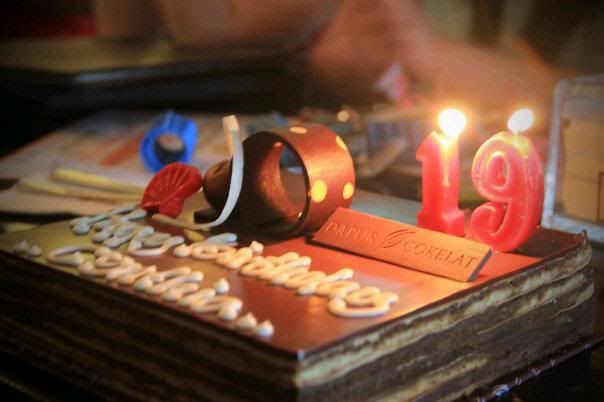 We were at Cafe Pisa and she was wearing her sleeping shirt. Lol.
It was opera cake from Dapur Coklat. Really delicious! And one meter pizza from Cafe Pisa. We are 8 and we couldn't eat all the slices. Probably it's for 10 people. A little bird told me that my friends could eat all this pizza just for 2 PERSONS. Craaazy.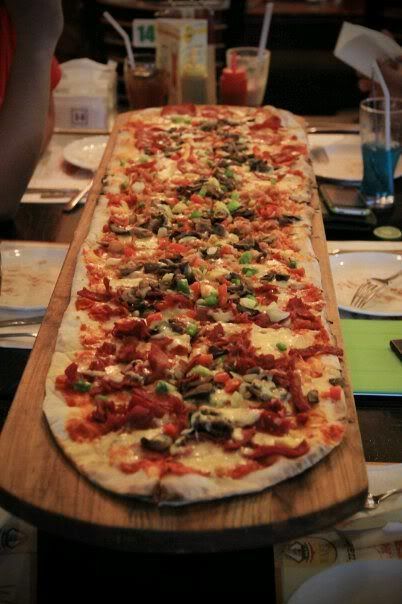 Yay Cynthia's day ;)