i'm sleepy like a zombie, lately
People!
i barely posting some stories here, because of hectic week! I mean, with tasks. It's not really a holiday anymore :( aah. I realize i'd been so lazy lately. How come..
Last 11 February is my Papa birthday! And also the day when my bro went out from house to study aboard at Australia. He's such a lucky. Me want too huhu.
We just celebrated it at home, having Nasi Kuning from Idaman and Ice Cream Eskimo, family's favorite. It's really nice because i was having my boy to join with me :) yay.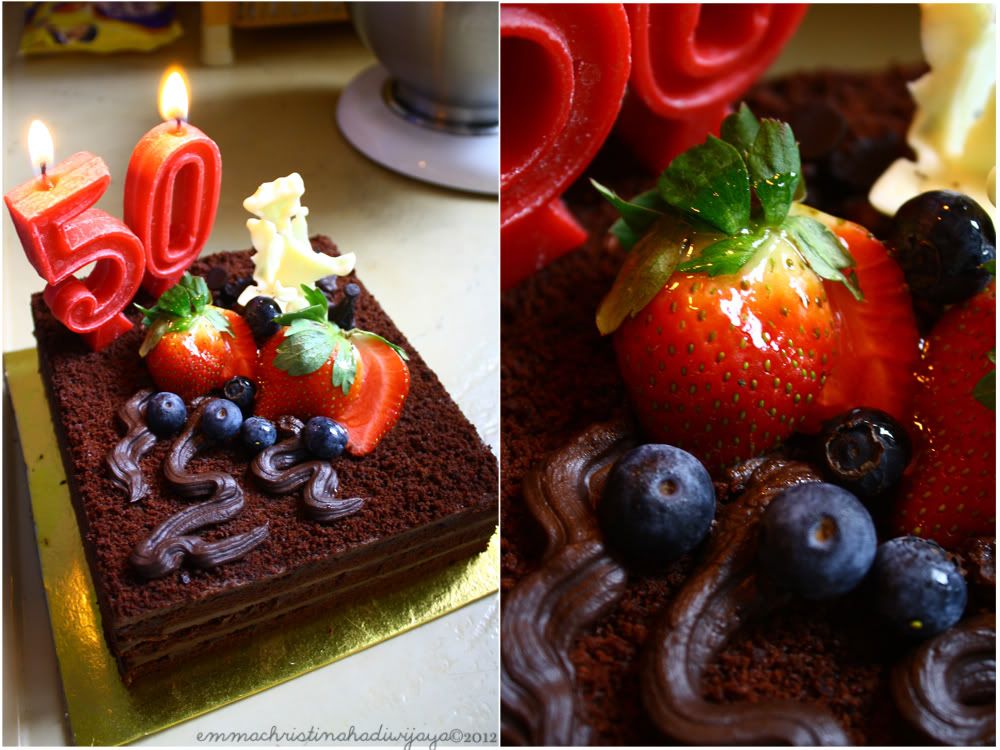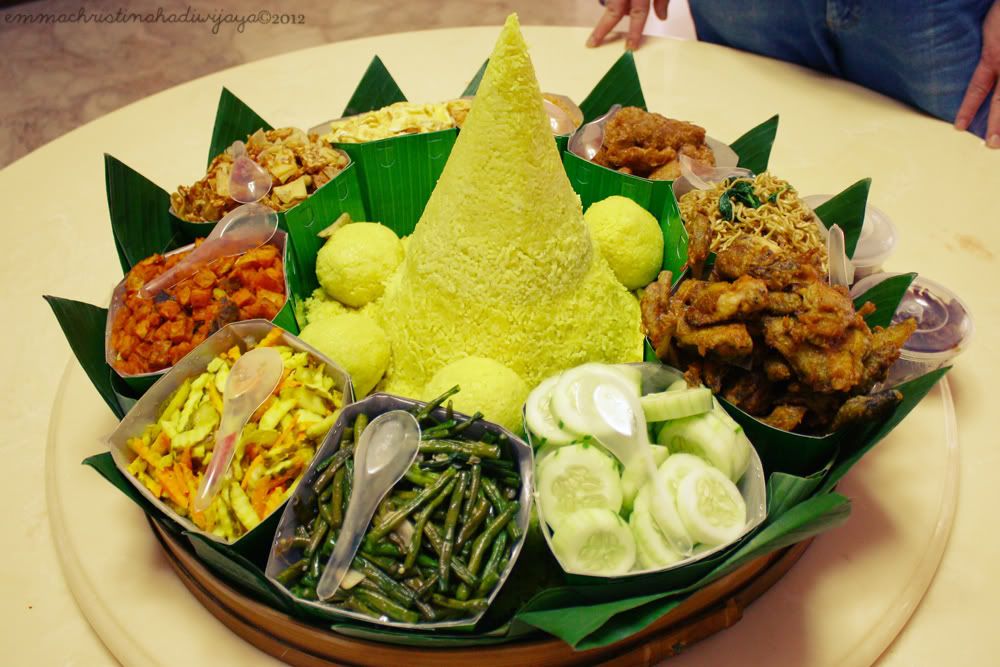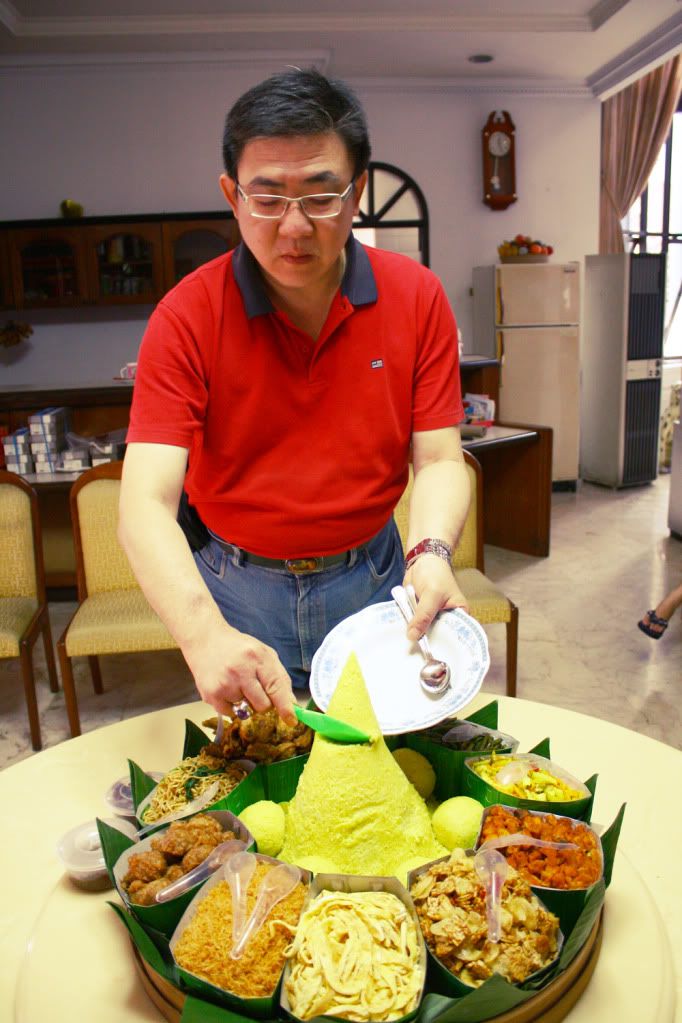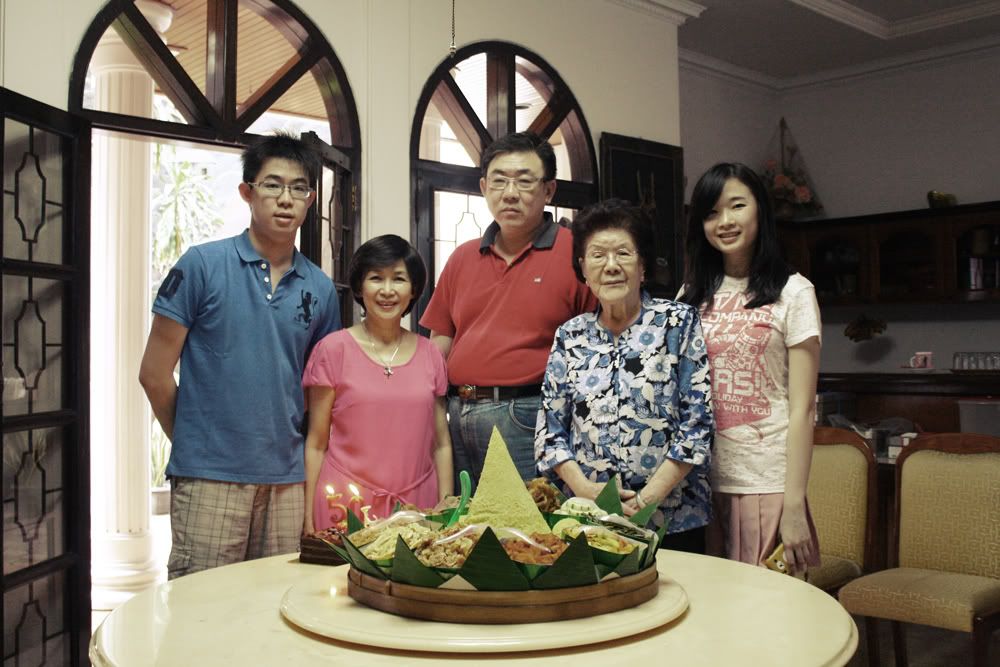 at noon, Mama, Papa and I took my bro to the airport. It was really weird to know that someone who has been with you since you were a little baby is now not in the same house with you, for a long time. Well, good luck then! :)
Night, my boy asked me to have dinner together. We ate at Steak Hut Manyar, which i think, now better than Boncafe.
Steak Hut Salad. Really full!! I think i should just eat one plate of salad, not with pasta...
Spagetthi Carbonara! Quite good.
***
14 February
, finally, first valentine with fatty boo!! so happy. Months before Valentine Day, i couldn't find any good idea for ValDay's present. I think a lot but hardly found the answer. First of all, i thought i would make him some
Strawberry Mousse
, then i thought again.. maybe
Apple Pie
. But his favorite fruit is Melon, so i decided to change it to
melon mousse
and
melon pie
. But then, i thought again.. He would rather choose meat or salty food than sweet and sour dessert, like chocolate. So i did an observation
(yes, I HAD OBSERVED, boo. In case you read this :P)
about good recipes and watched any videos of this.. and decided to make a
Burger
. I tried to make my own Burger Bun, but the recipe i got didn't taste well :( so i canceled to make my own bun. Tuesday, i woke up sooo early,
4 in the morning
, even my servant hadn't woke up yet! I was really sleepy but i tried to really wake up. I prepared all of these by myself
(BY MYSELF, boo. BY MYSELF)
. And it had finished at 6 a.m, which i had to prepare myself to go to the college.
I gave him this when we had the same break and had lunch together. I was hoping it would be really nice, because i'd never made this before! *fingercrossed* But unfortunately, it was too salty because of the smoked beef!! hais.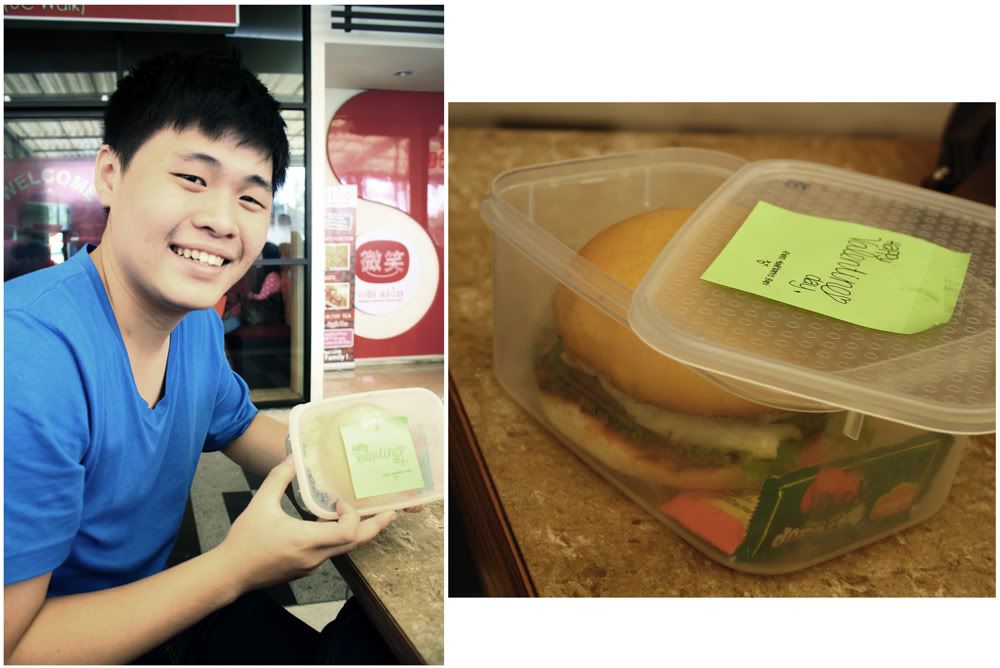 i didn't know whether he was actually like it or not. I think his expression was just like.. pokerface. HUUU.
Noon, we had dinner at La Rucola<3 I had a high expectation to this restaurant because i'd never tried it. A lot of people said this restaurant had a good quality, especially for pizza. But for valentine dinner, not really. I don't say it wasn't good at all, but it was not really good too. For me, it's okay :)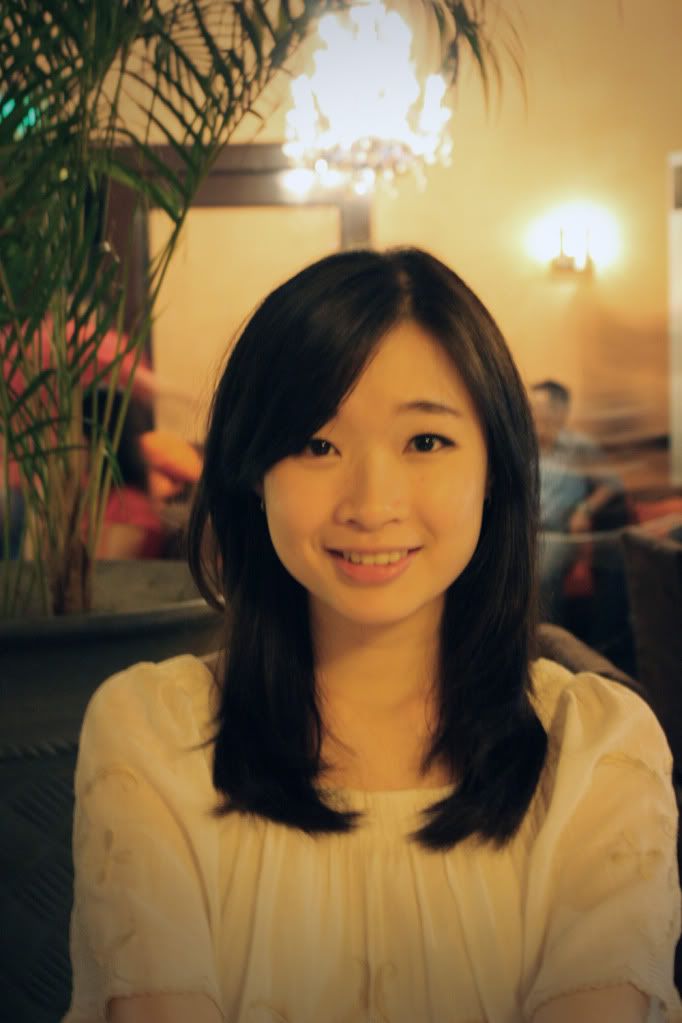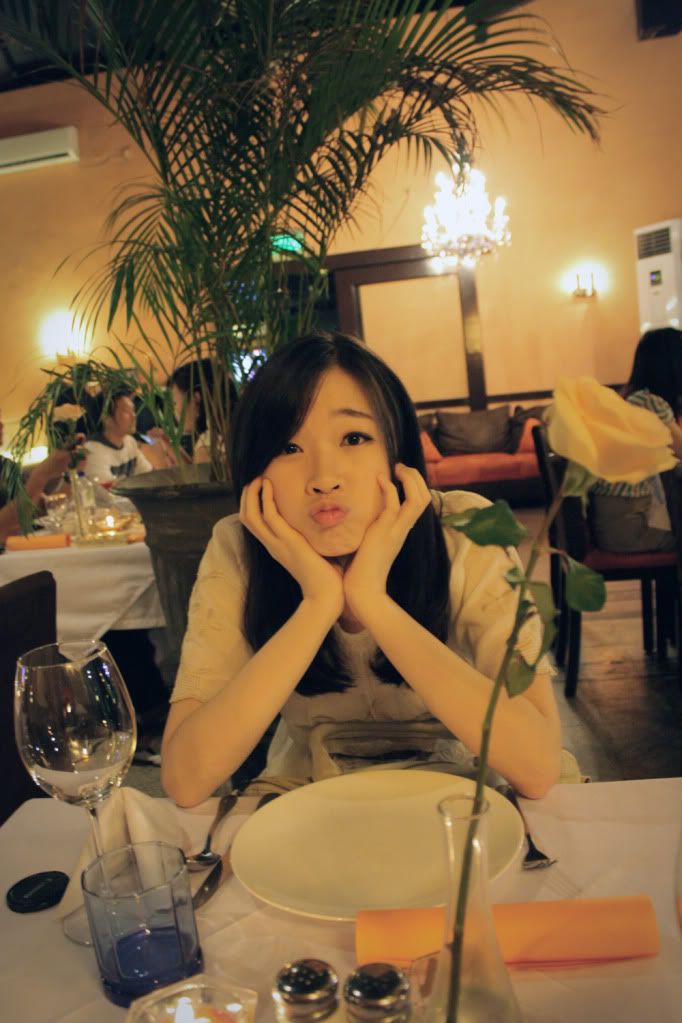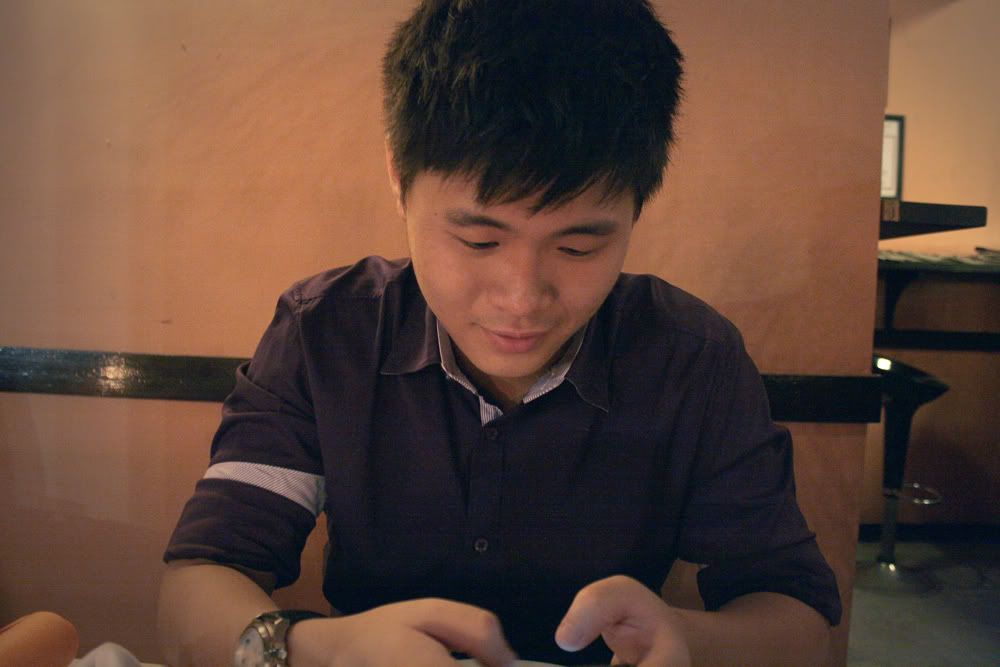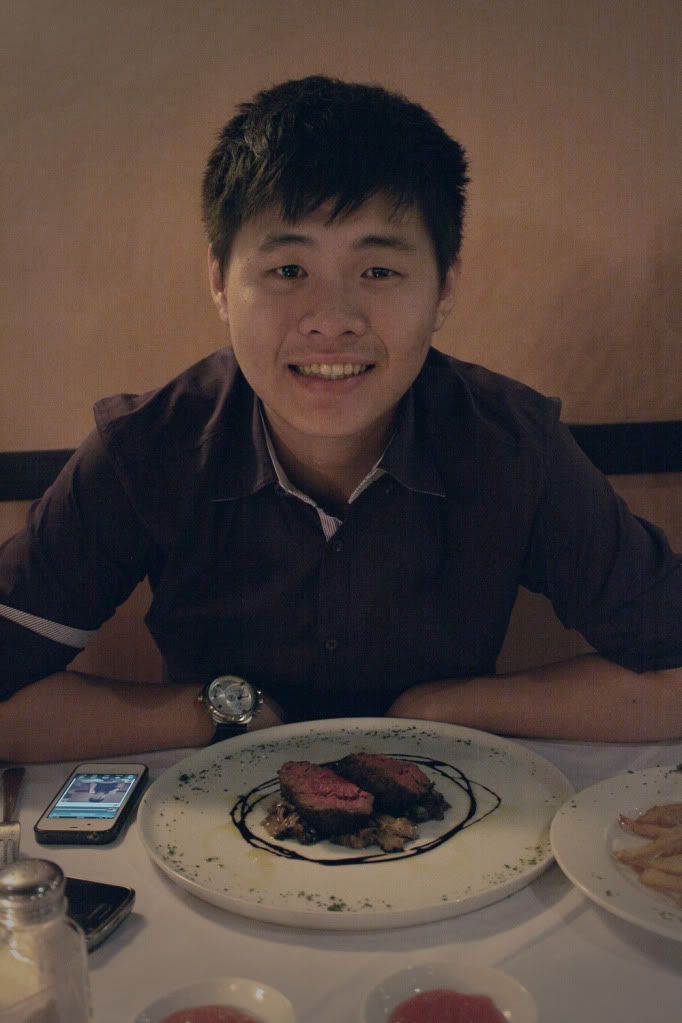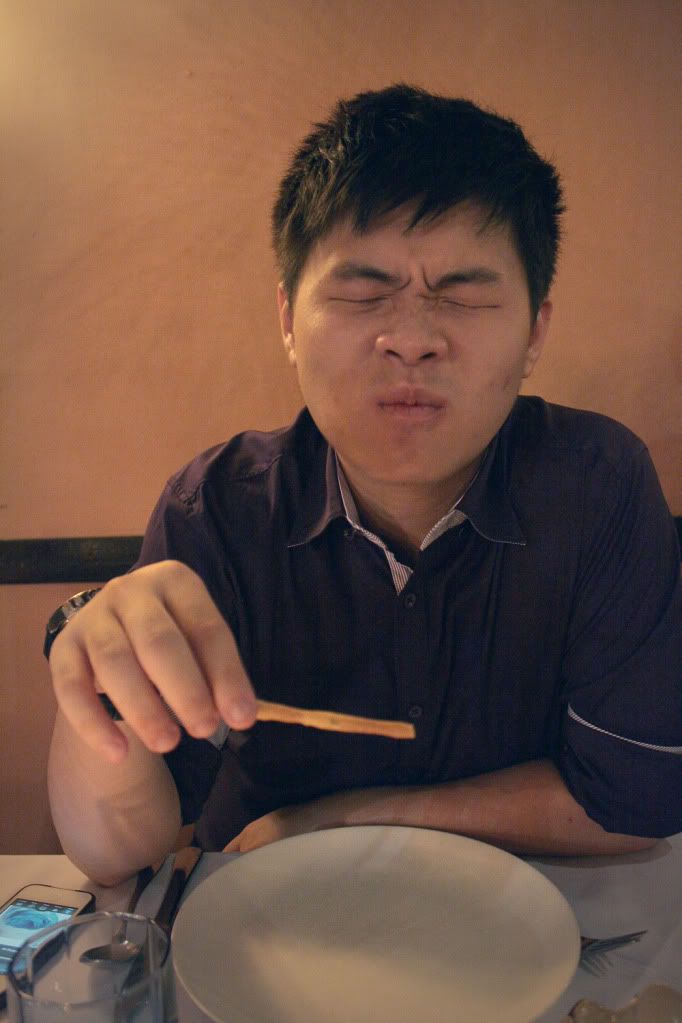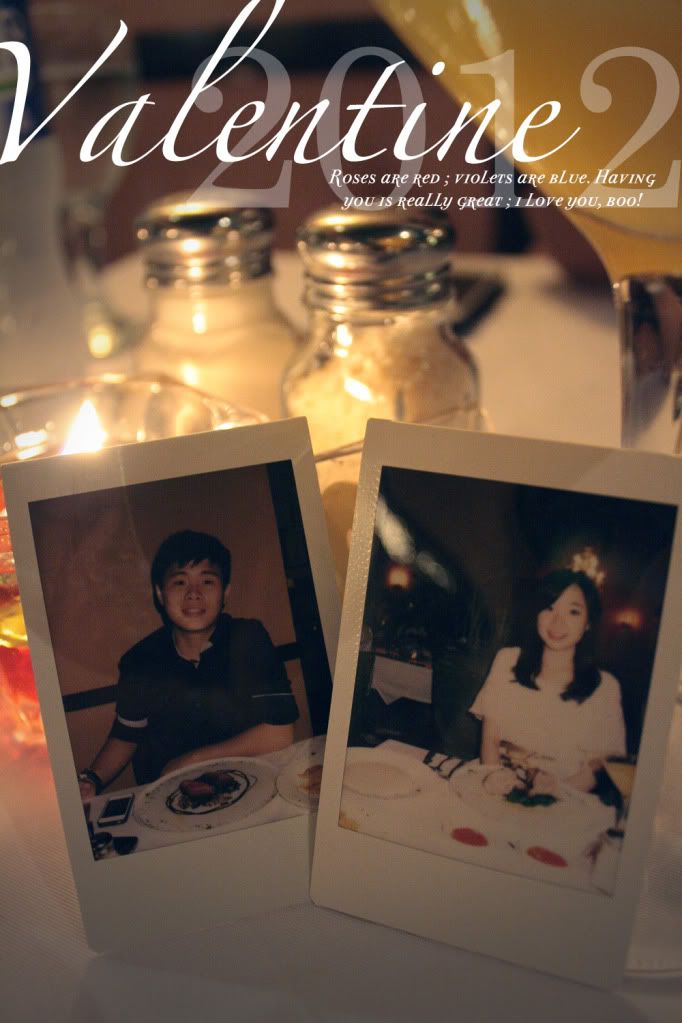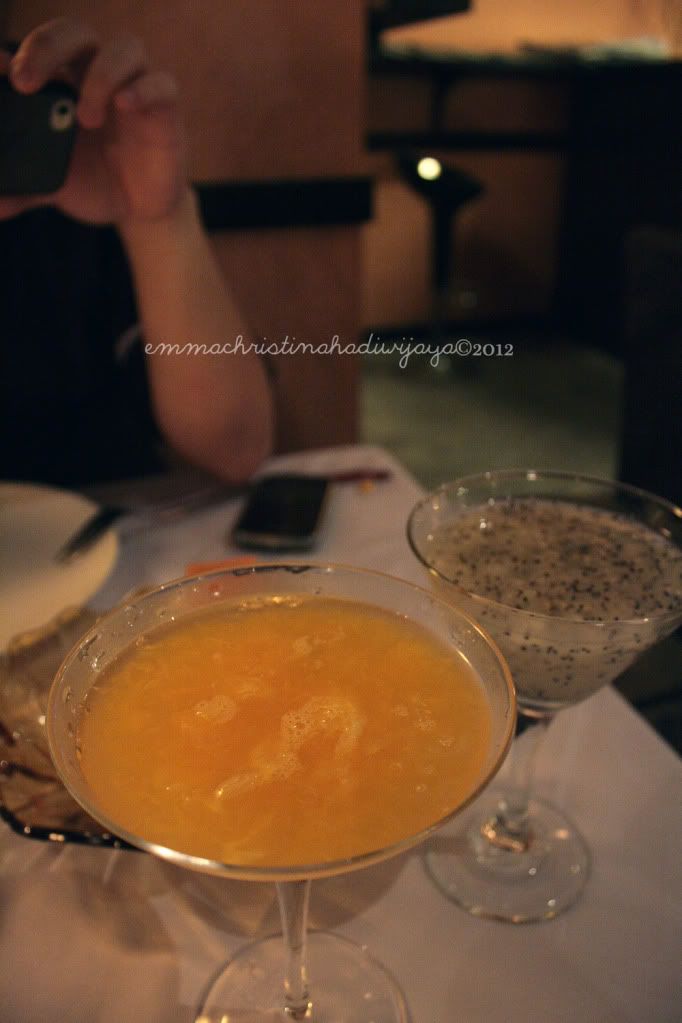 The drinks. I had Orange Martini and his was Dragon Fruit. Mine was ordinary, i like his better!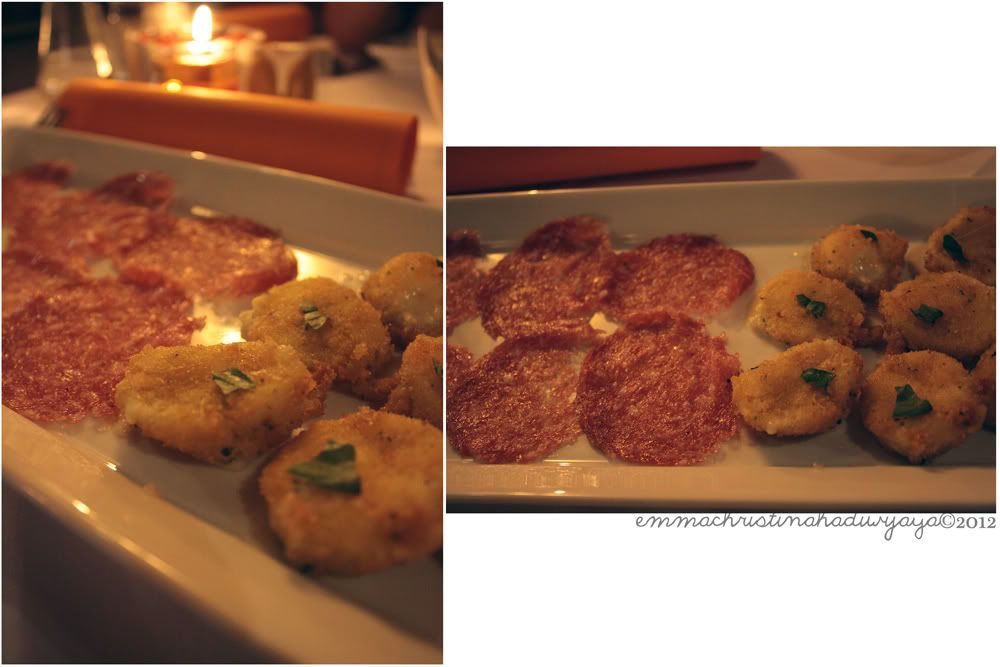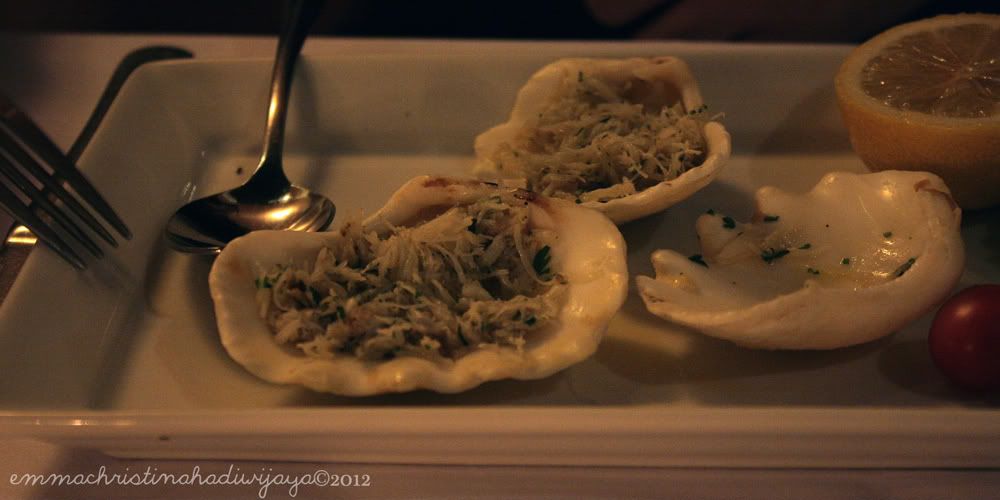 Mozarella and ham. BEST OF ALL. i like cheese. And Crab Salad.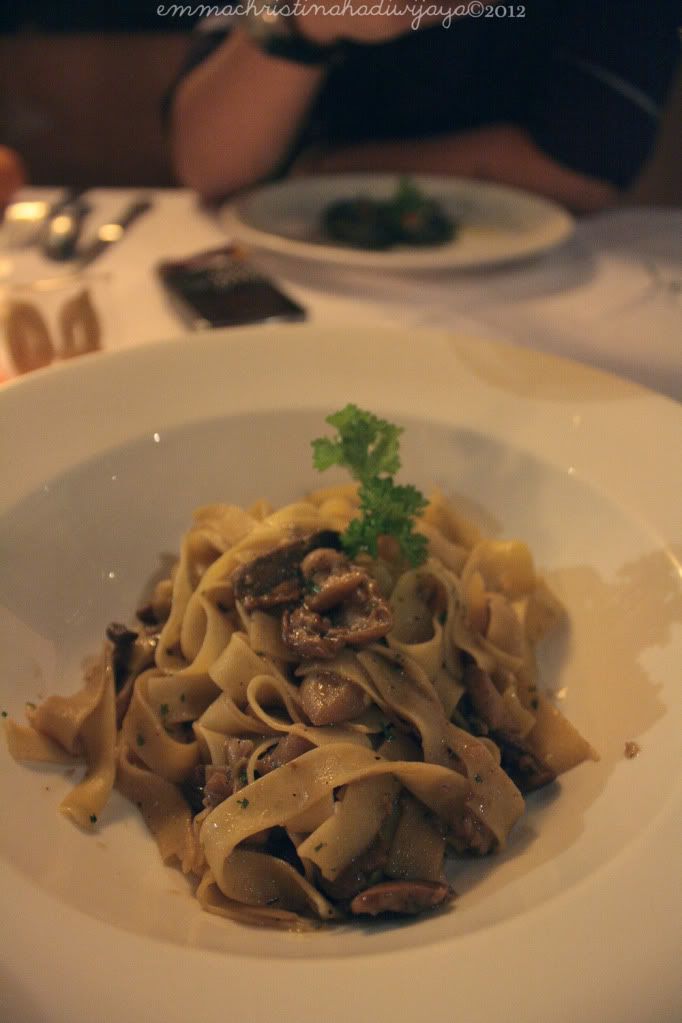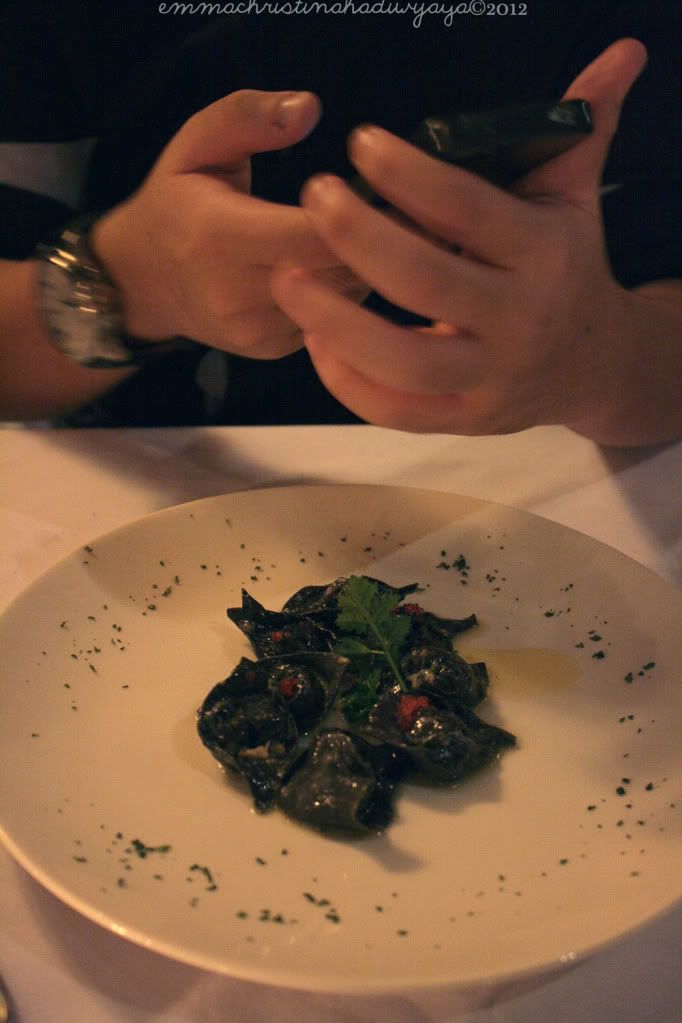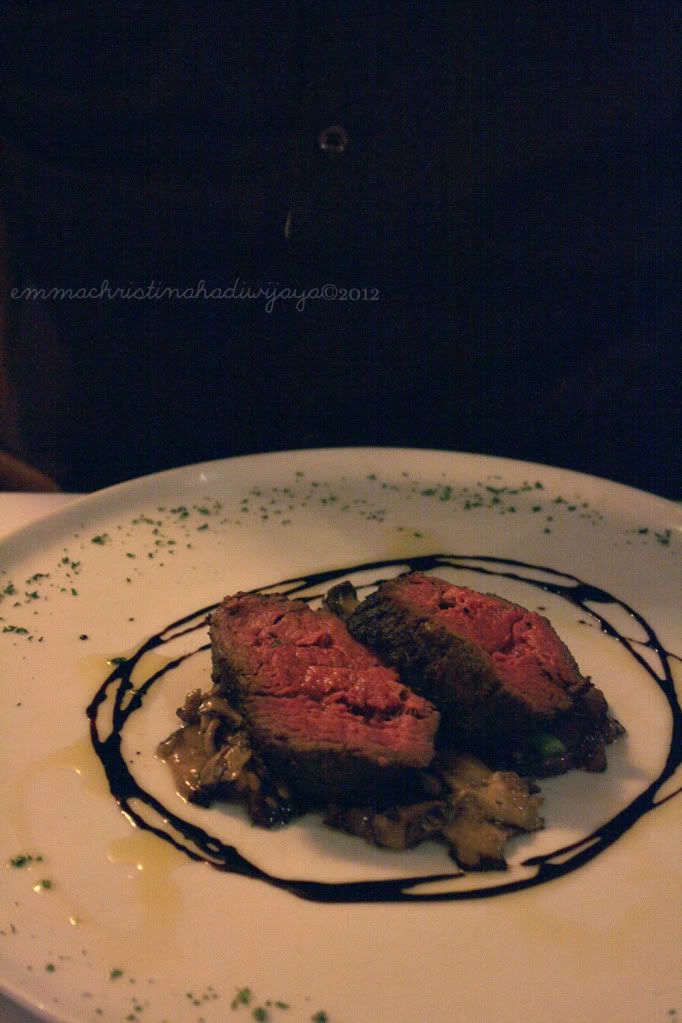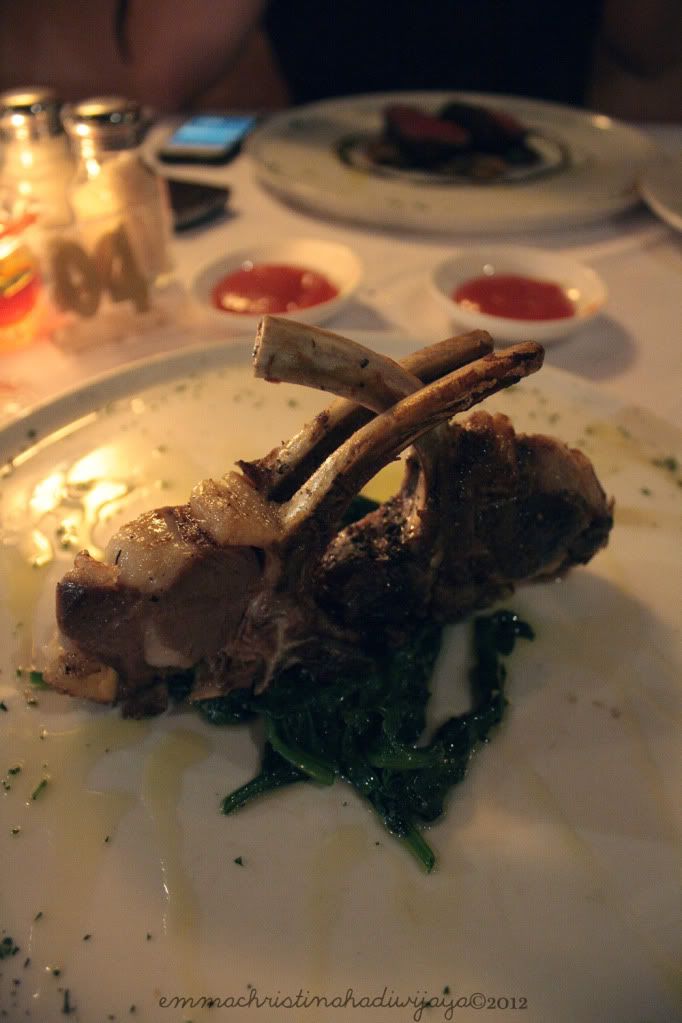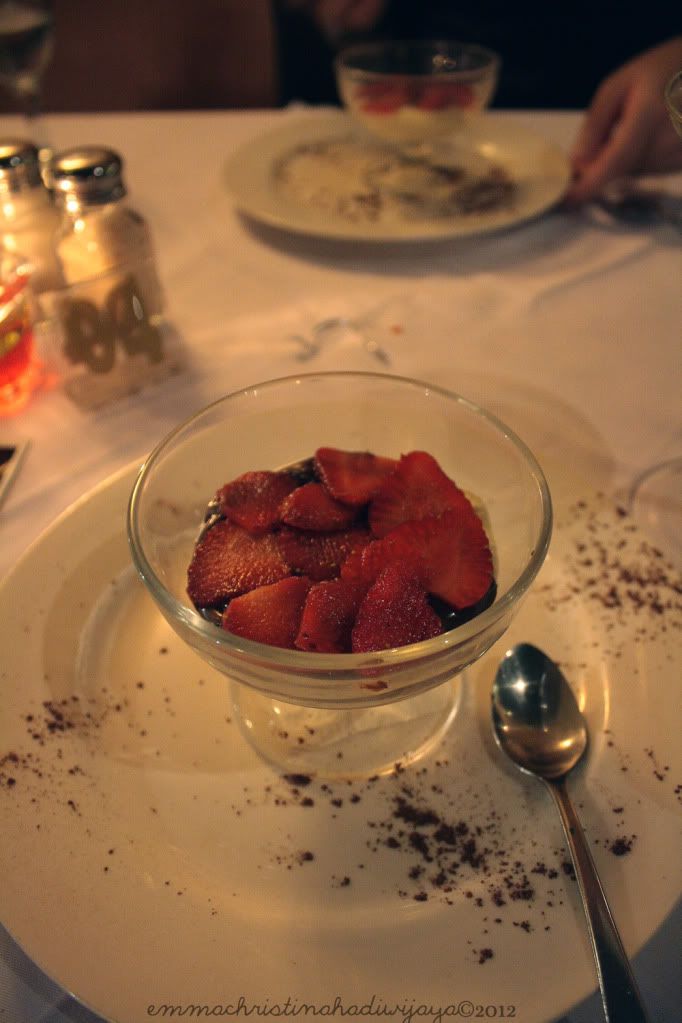 SECOND BEST OF ALL : NUTELA with strawberry! Really yummy!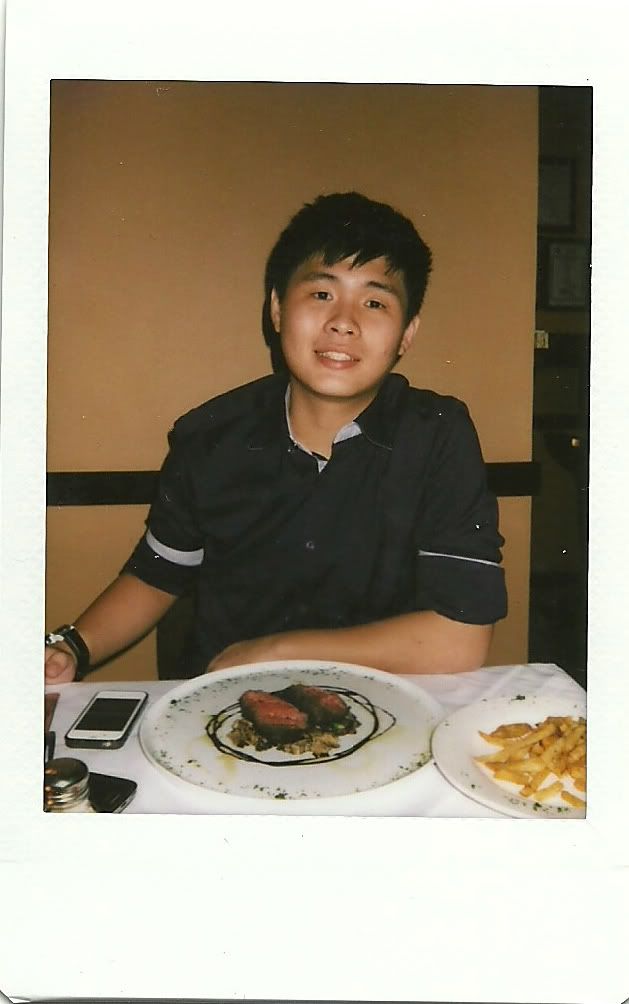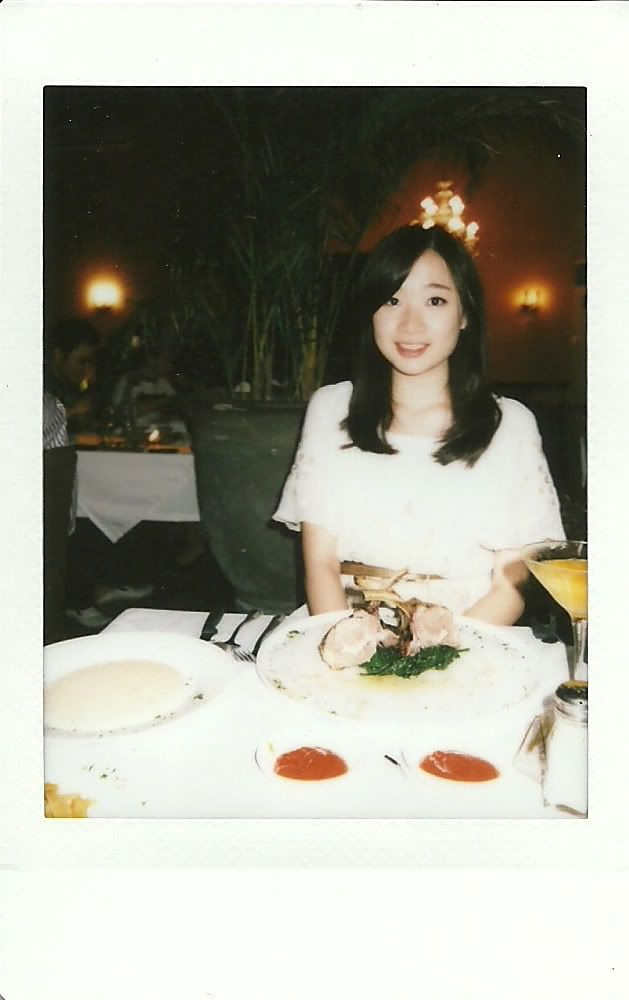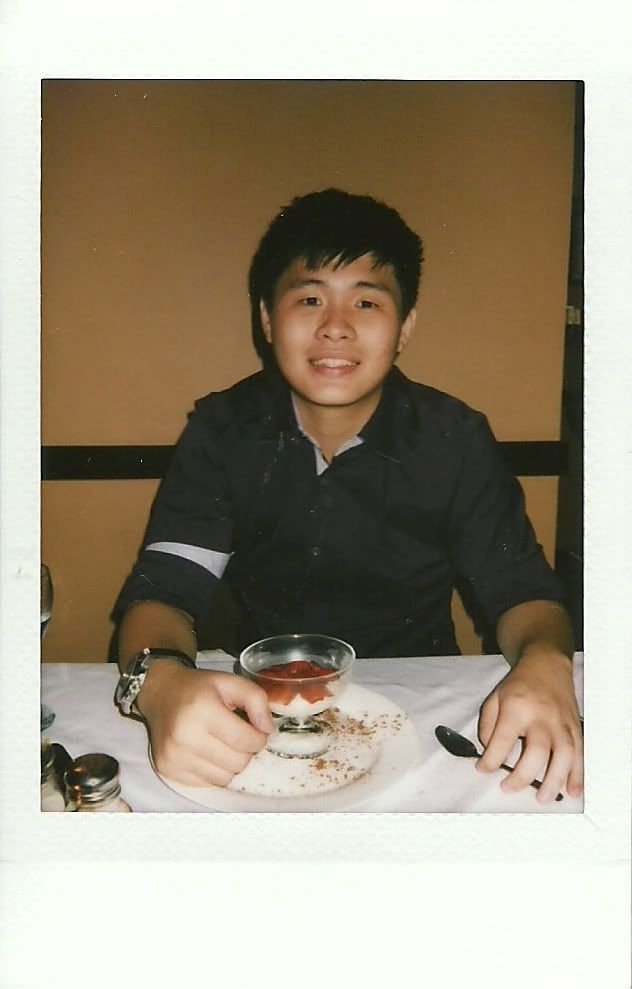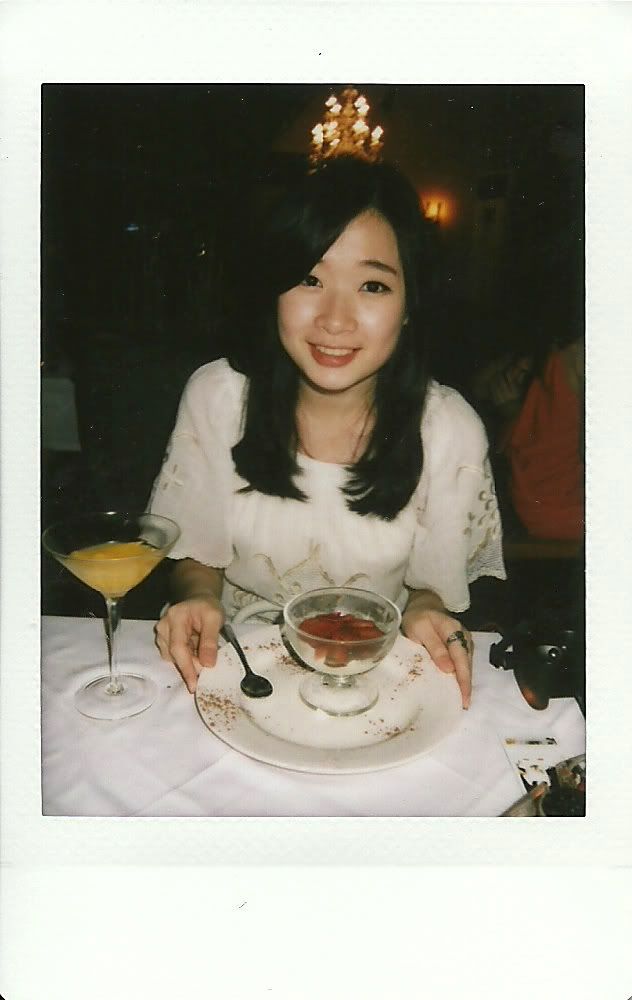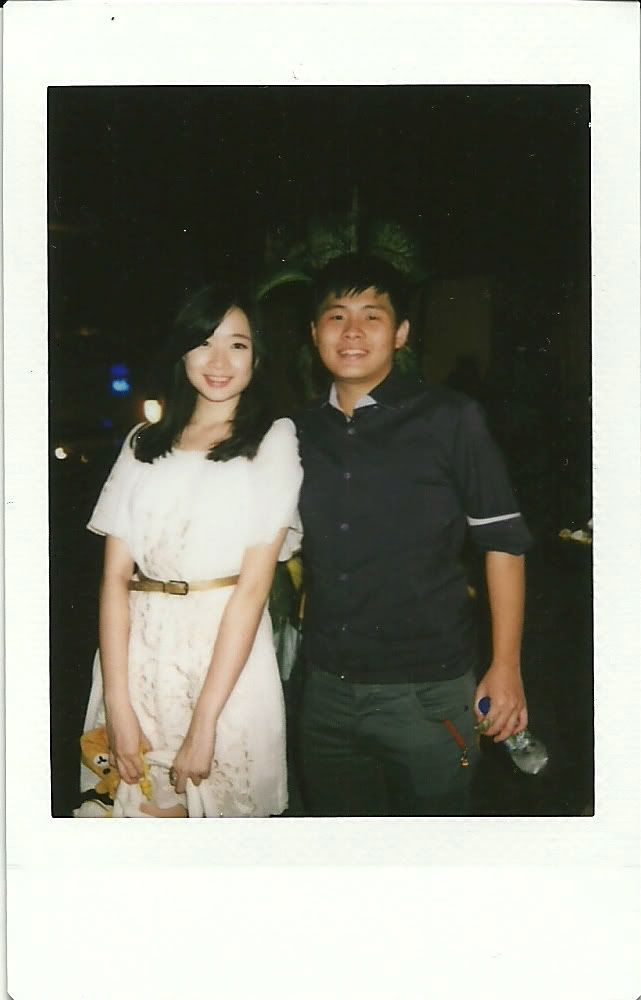 He gave me
BLUE ROSE
! and chocolates!
I barely remember about this blue rose... I think i asked it on the first date or something? But he couldn't find it anywhere and he promised me he will give me on Valentine Day. Haha. Maybe it's strange why i asked him for blue one, instead of red. I always curious is there any real blue rose, since i watched the anime on Paradise Kiss when i was ... Elementary? I forget. I never see it, so want to. And he gave me one :* wahh it's really real!
Thank you, boo :) you know, not a million fights could make me hate you! love you <3
"Well, it's actually a year for me. For what? For make me believe that God maybe has another plan for me, a better plan. A year ago, it was just a dream to cheer up myself. But now i really believe that everything happened for a reason, and He had tons of better plans for me. So last year, i sat there, looked to the road while waiting, almost crying, on Valentine Day. This year, i sat there, waiting, headphone at my ears, smiling so big, grateful you came to my life. There's a lot of story that i forget, i remember a little, and a half that i told you. But what i remember the most, is when i saw you for the first time. No joke, i wish i could talk to you, one day, even just a friend. This, is more than enough. I love what i had now, never regret. I love you :)"