about this movie : wrath of the titans
just watched this movie!
I'm not a movie critic, so i don't really know what i should see to decide whether this movie good or not, if i like the story or the other features, i'll say it's good. And for me this movie is
good enough
(even i know my friends said this movie isn't too good as the first one)
. Ya some part of the story is strange that make us think ,
"hah, just like that?"
but from effects and story, i got it and i like it. Yes, it isn't as good as the first one, unfortunately.
When i saw this movie, i really appreciate this kind of movie, adopted an old folk or history of
greece
, of God and Goddess, which make me think,
wow the person who wrote this really learn hard!
I became more reward this kind of movie because of
History of Art class
. I HYPER like this lecture, which i think the most exclaimed subject until now, plus the lecturer,
Mr. Michael
, is a really smart lecturer, smartest i think, haha. It was like i went back to the class and listening
Mr. Michael
explaining about greek's history, and others.
Zeus, Poisedon, Hades, Andromeda
.. And,
Chimera
? I used to think that creature was real, lol. Ya i used to be a nerd who like fiction, especially Harry Potter
(i never read it, but i love the movie and the story behind it, and Daniel Radcliffe)
. So i went home and found this book :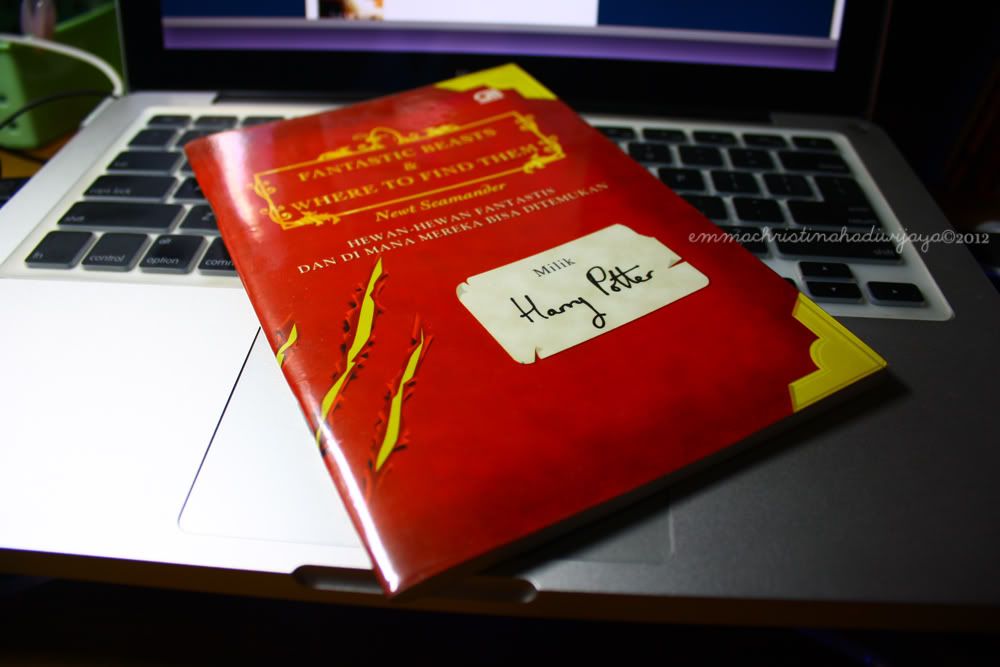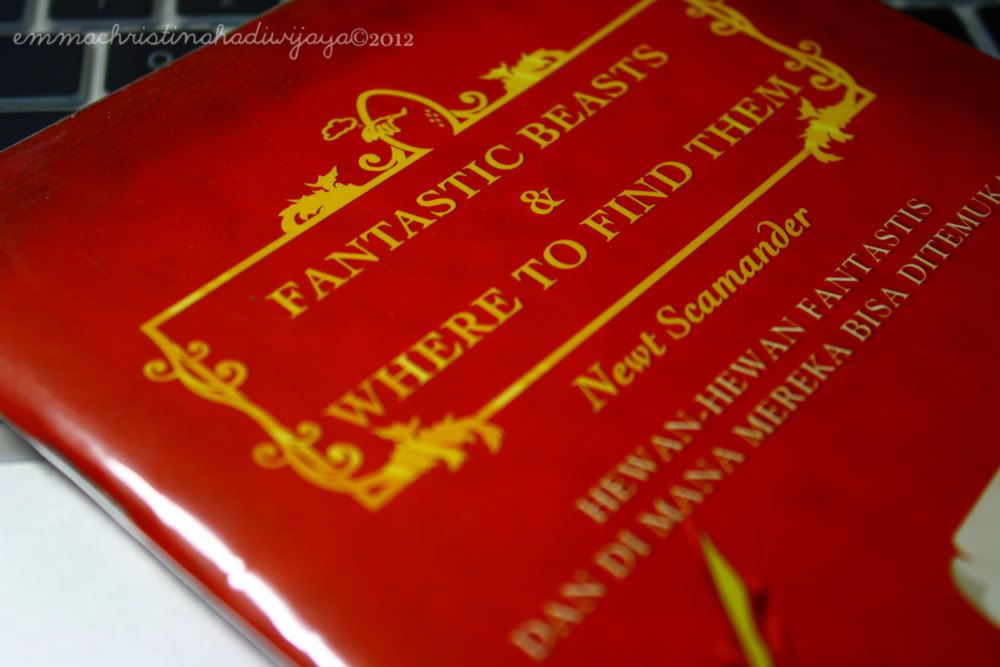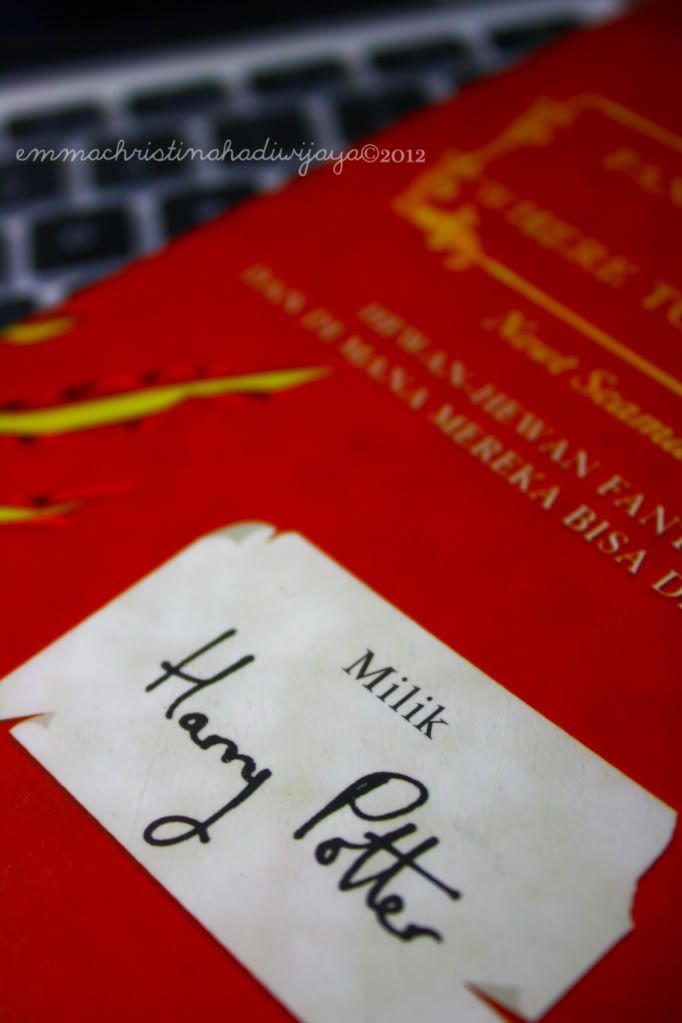 This book is like my treasure when i was in Junior High School. I used to love this book so much because it brings you the condition if this book is Harry's and makes you jump in to Hogwarts. Yea, that's why i love Fiction.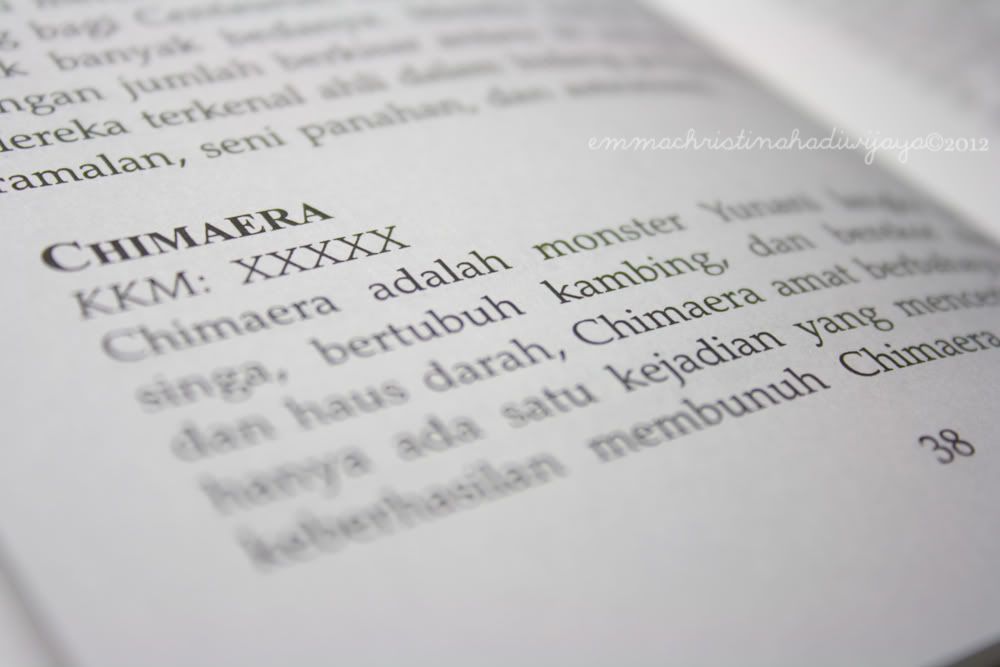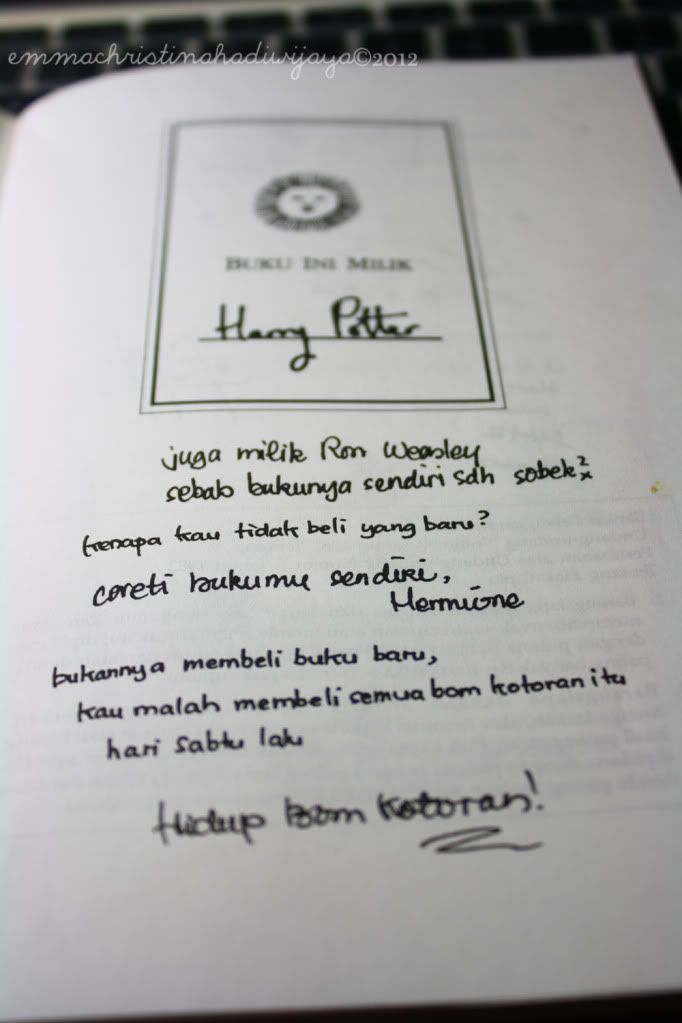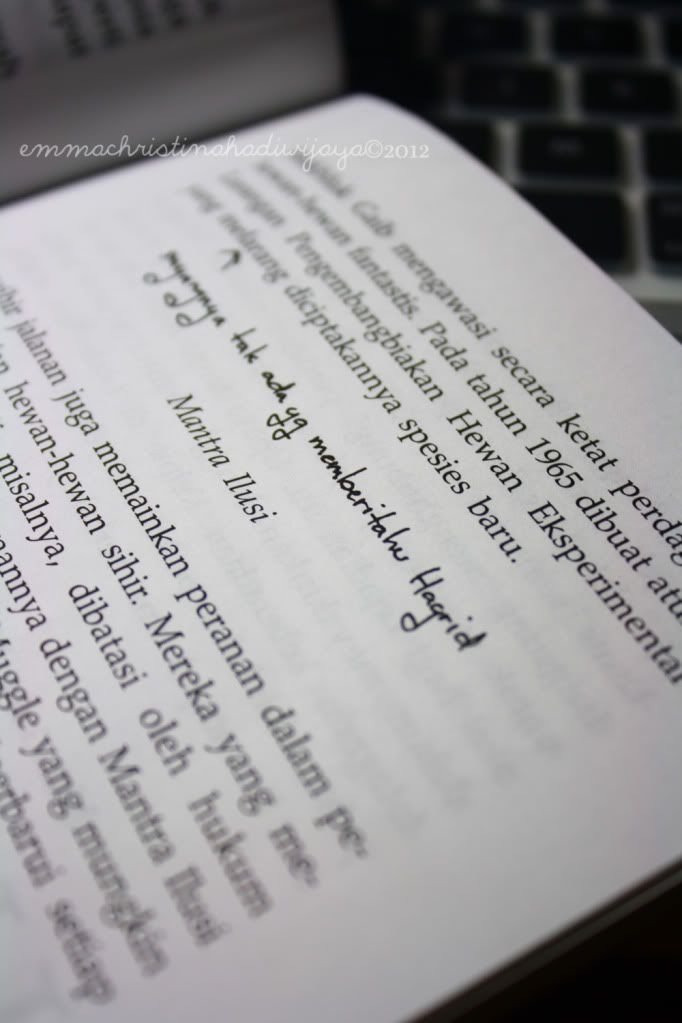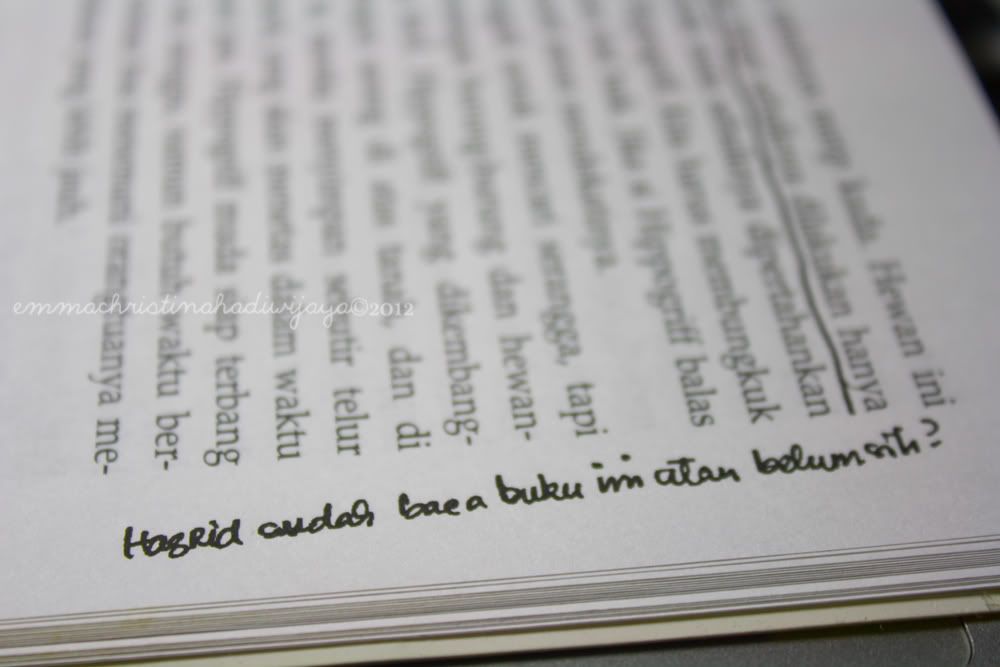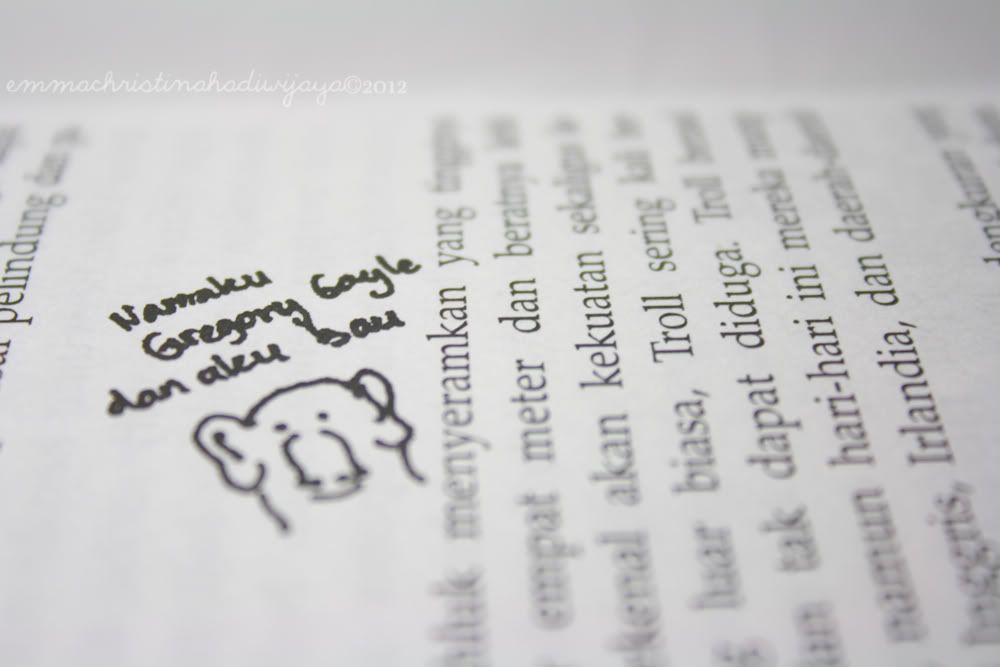 Some of funny handwriting from Ron, Harry and Hermoine. Funny book.
A draw of the fantastic beasts. After read this, i used to search the beasts one by one on the internet and believed they were all real. Like, literally, real. Now i feel odd!
And finally, i bought this nail stickers.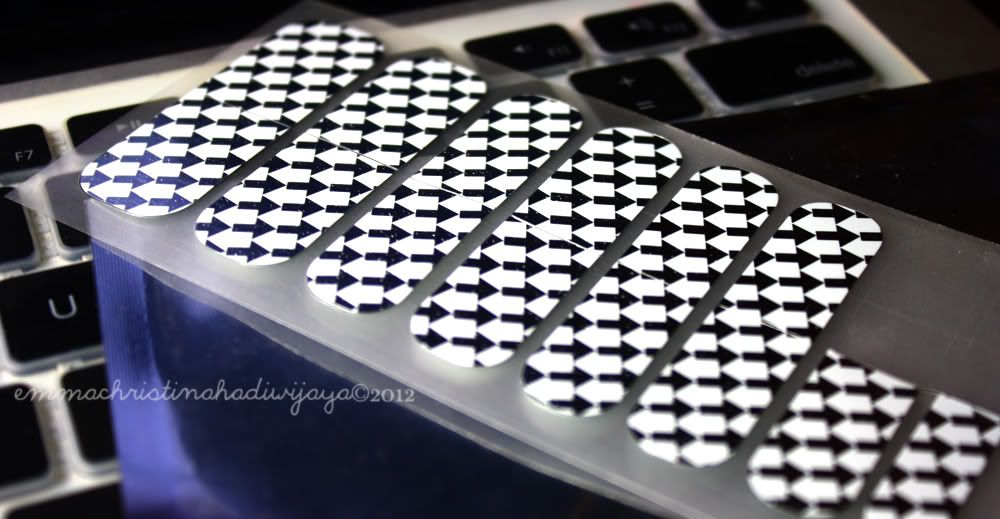 I always wanted to try this since i saw the tutorial on Youtube. I don't really know what it called, Nail stickers, Blixz or Winx? i don't know, but seems stunning. I tried to put it on my pinkie and ring finger's nail and FAIL. Not as easy as i thought. Hiks. I saw Lady Gaga ever wear this too, but for years ago. I'm so late. Actually, i want the silver or gold one, or leopard and zebra prints. But unfortunately, i can't find any good pattern, this one is the most tolerable one. Why they don't have it, why.
Ok i'll try it later.