all the single fats, all the single fats
What i ate since yesterday :
Burger King + People Park's food court sausage + Chips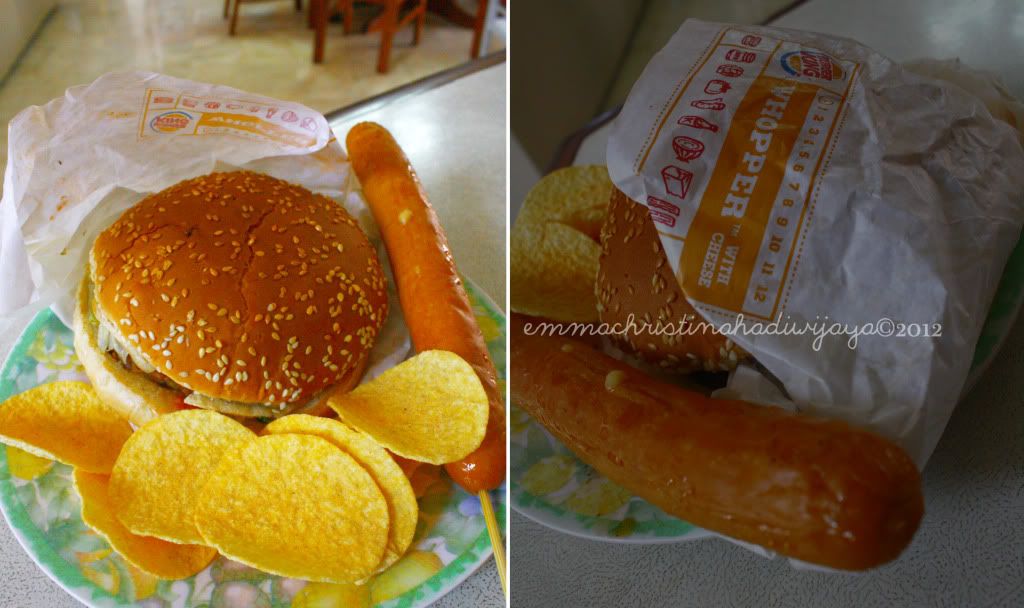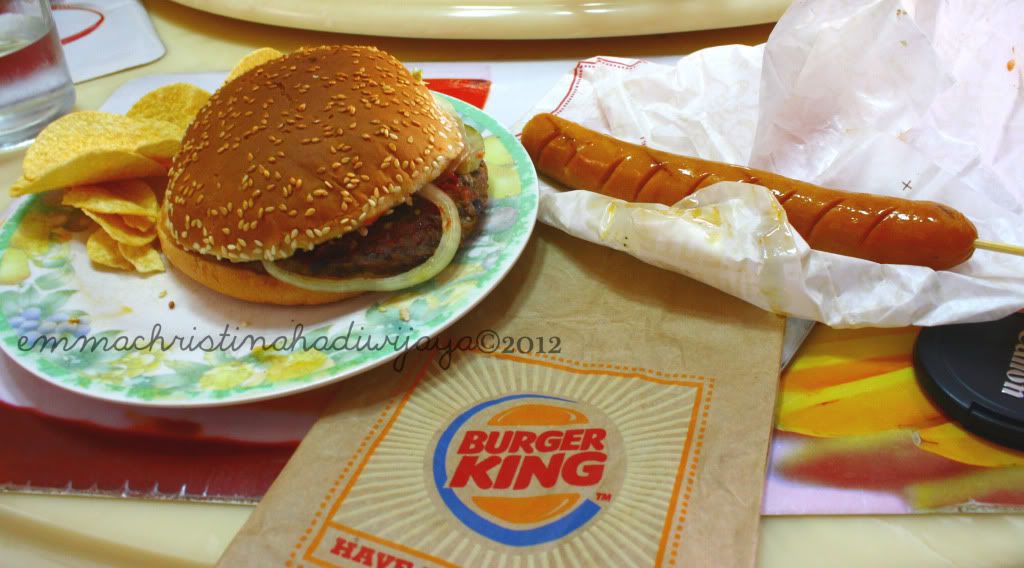 My mom was back to Surabaya yesterday, and she brought me those. Really good mother, right? I only hope she would buy me some sausages (People Park's food court sausage! super delicious, recommended. I knew it from my friend, and it is delicious. Must try la). And for God shake, those lunch was full fat, but i couldn't help!
Jamoo - Shangri La ; Yesterday was my uncle's birthday and he invited us to have dinner together at Jamoo. So far, Jamoo is the best all you can eat that i've ever known in Surabaya. What can i say? It's a really really fat day. FAT DAY. Eat without doubt, i went home with a very full tummy, i couldn't even stood up. I love Jamoo's desserts. I was little bit lost control when i saw lots of yummy foods.
Misoa & Ote-Ote Miraza ; It was today, i went to Sukorejo where my Grandpa's buried. It should be last week, but my family always go there one week after the Cimbing (idk how to spell it, sorry). Before we went there, we ate Misoa. I usually don't have any breakfast, but i felt hungry today and i was afraid i will too hungry until i reached the grave. So i ate it. Evidently, my uncle stopped at Miraza and bought some Ote-Ote. Well, i was hungry already so i ate it. Delicious! But fat......
GoLi ; For lunch. It was at Sidoarjo, a simple and humble restaurant, but the food was extravagant! Ate so much, too much! Everything are delicious, including the soup, Fish Head, Pitan with vegetables, Crab (Idk, i didn't eat that, but my fam said it was delicious) and so on. I felt so full, but i kept eating. You're such a greedy, Emma .__.
Biggie Box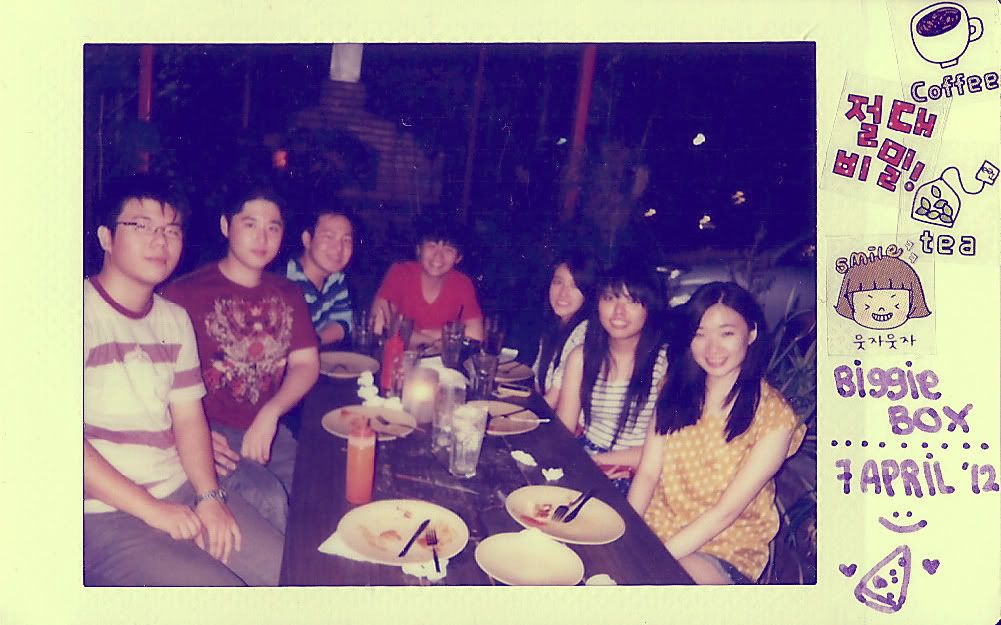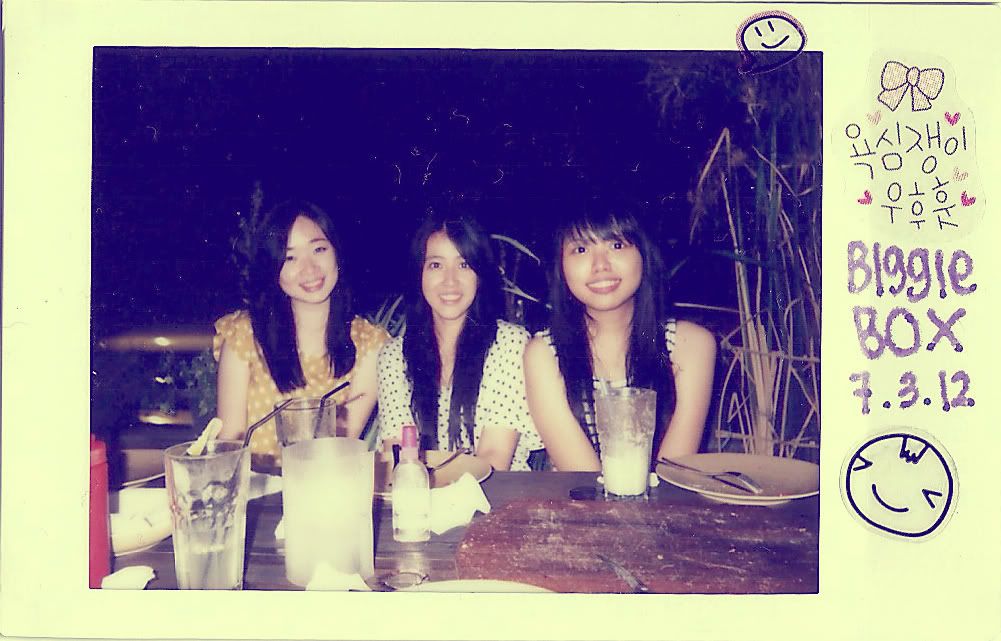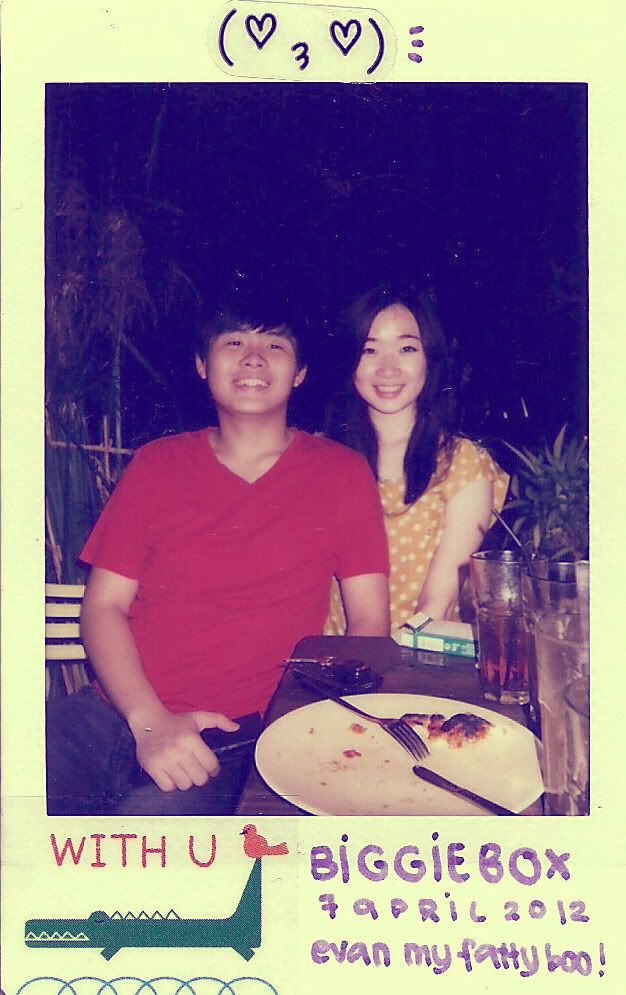 I tought, i swear, i won't eat anything until tomorrow! But then my boyfriend asked me to try Biggie Box with my friends. I never tried this one, tho it's near with my High School and i always pass through in front of it everyday until now, i still haven't tried it yet and since there's already two people who said they serve a delicious pizza, and since for me Pizza Hut is the most delicious Pizza in the town, i definitely gonna eat. And yes, i ate, a lot. Hah, seriously. But the pizza.. especially Cheese Pizza.. superb. I love these pizzas, RECOMMENDED! Not many people know this place, but it was quite crowded when i went there.
I guess i will gain weight soon, to my very start weight before i started diet. Oh God, why.
btw,
HAPPY EASTER, EVERYONE! :)
God bless you.