suwi ora nge-post, rek
wow it's almost a month since my last post. It's because i had to face last exam! And no, i didn't pass it well. Just be honest, all of my works didn't good enough, and based on some scores which had been out on grade list, i 95% sure my GPA will
decreased dramatically
. i can't blame anyone else except me.
Defend a good GPA or grades is simple, but influence of laziness is the one that i can't avoid, and it's really hard to not to.
Yes, maybe i didn't give my all for this semester and disappointment always comes late. For next semester, i will not hesitate to be a hard work and i should confident about my ability. Sometimes i did really upset when money also determine the grades. It doesn't mean i bribe the lecturer, but for every design student, they must know what i mean. But forget it, my works didn't go well either.
#
In the middle of may, my mom, father and me went to
Tangerang -Jakarta
. From my experience, i'm not really like to go to Jakarta for holiday. It's really crowd, hours of traffic jam, and i would like to choose to stay at home whether to go to Jakarta, since i'm not really a shopaholic. And i hate the airport. Surabaya has the better one :P
*peace*
But since my first time we went to Tangerang, few years ago, i like this city! Not as much as i like Surabaya, but this city is small but has it all. The foods aren't too different with Surabaya but some of them, which my family always eat when we go here, are delicious. And i like the idea of Times Bookstore here. Really peaceful place to hide from crowd and i always go there every time i go to Tangerang!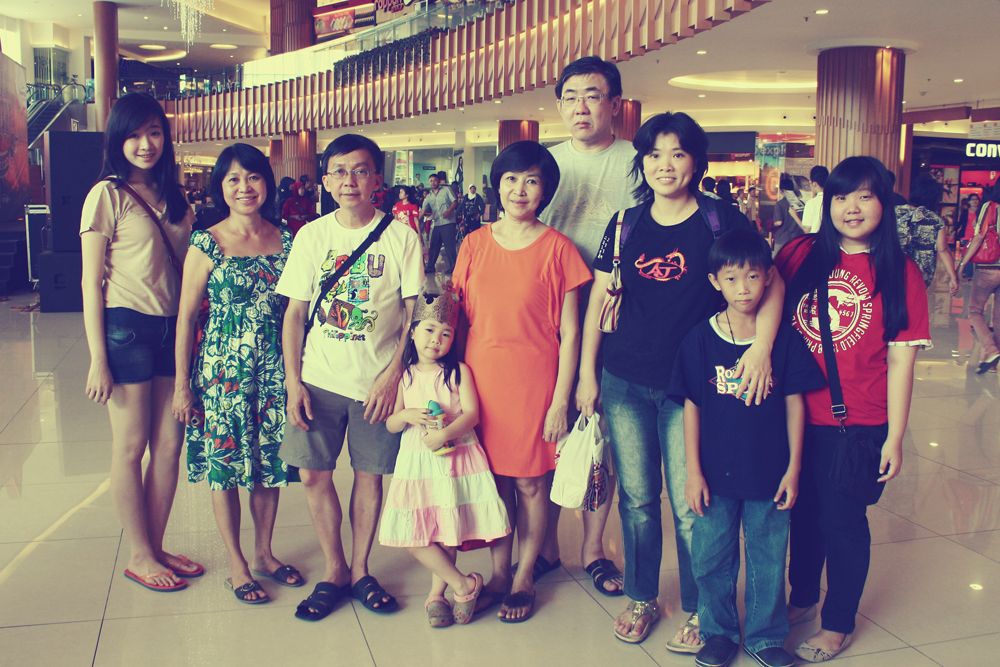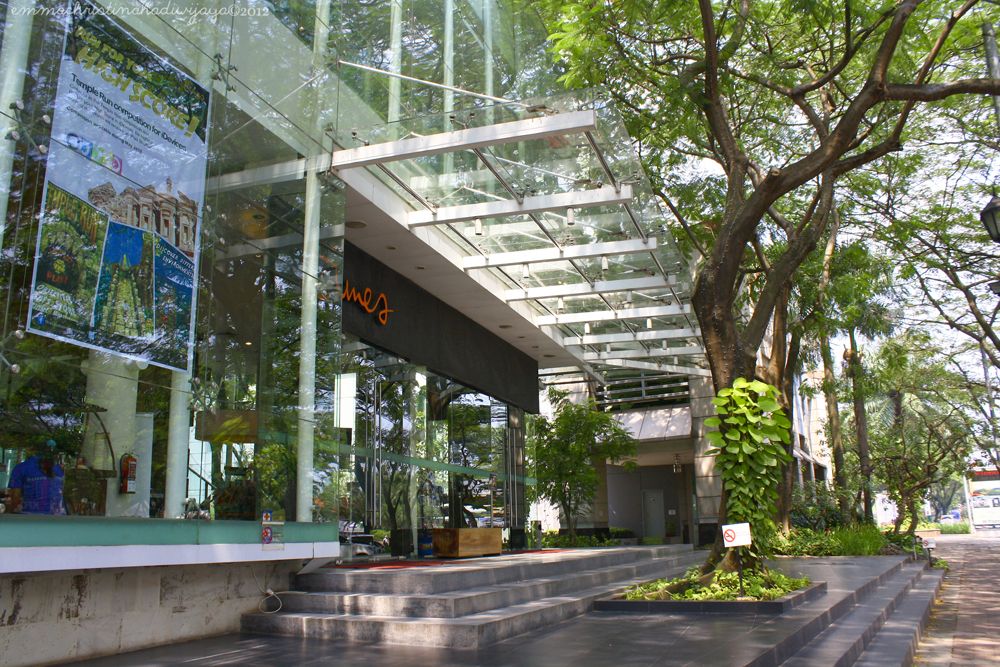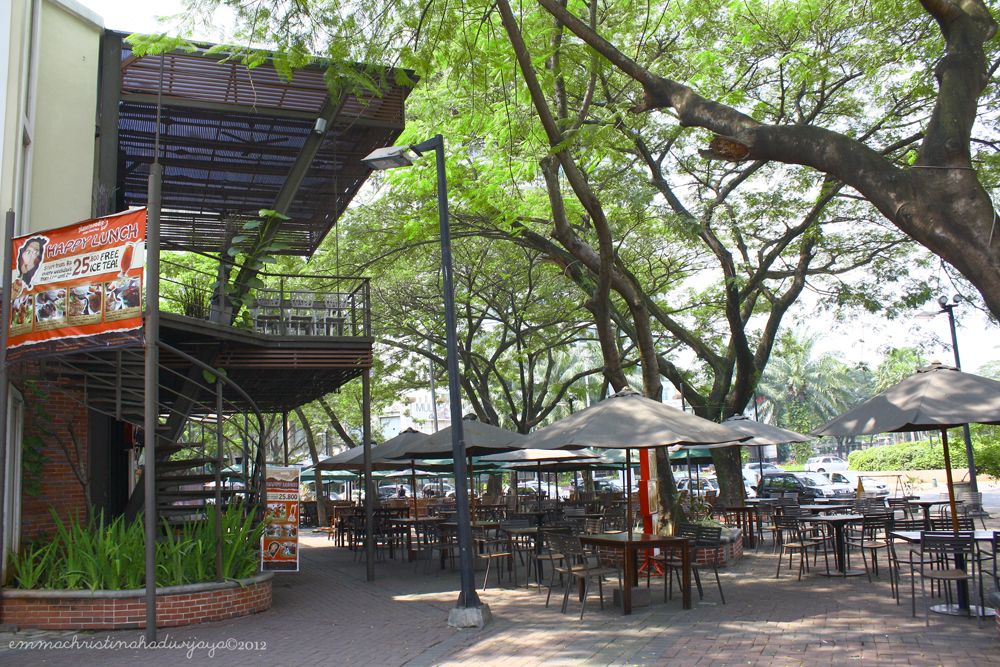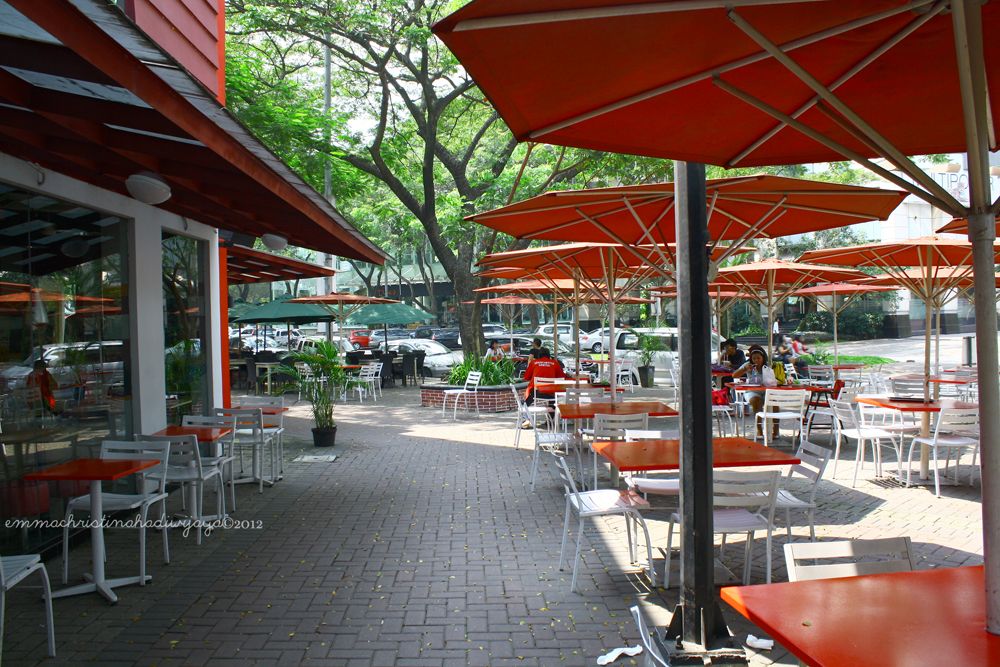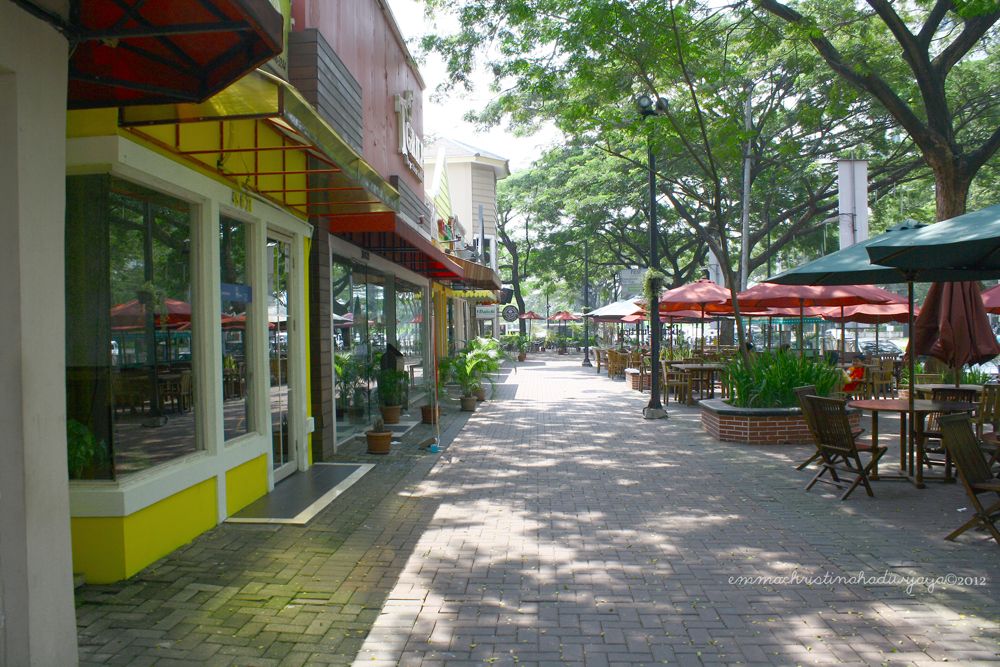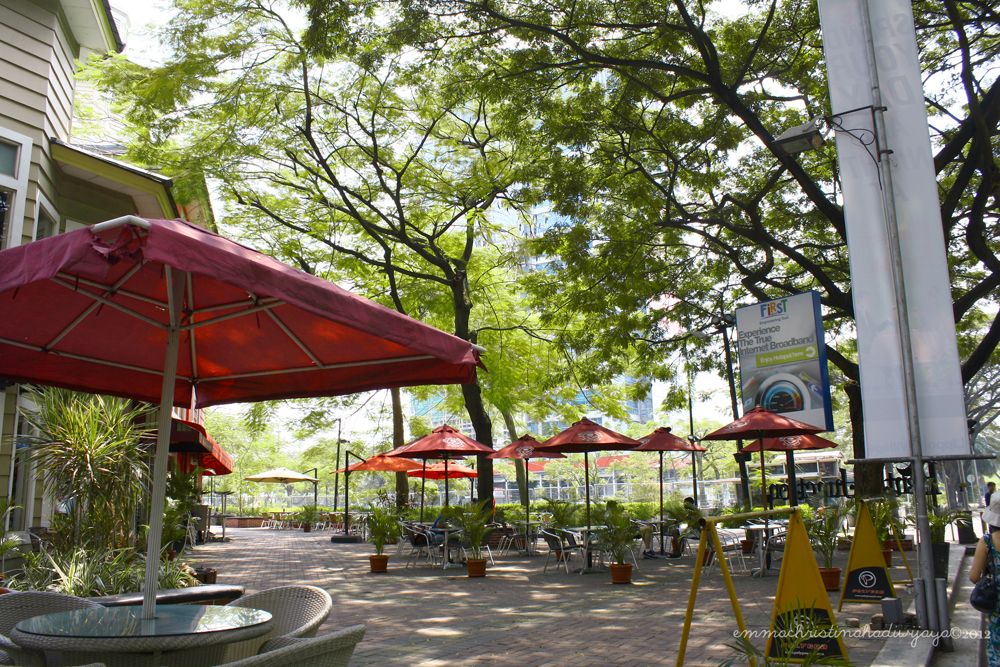 We stayed at my uncle's house. It's fun because every one hour, this small city has a bus which surround the city and we can ride it to mall or
Times bookstore
for 5000 rupiahs. For me it's awesome enough. But for my Aunt, she came from Australia and she said that bus here is sucks, lol. Don't compare Indonesia with Australia, ma'am. It's way too far. So one day, me and my Aunt ride that bus and went to
Times bookstore
. I like the view along the
Times
and the mall, because we can take a walk, like in Singapore! but, please don't expect too high. Must highlight;
this is Indonesia
. But it's good enough, lol. After take a break at
Times
, we crossed the street and went to the Mall to have lunch with other family.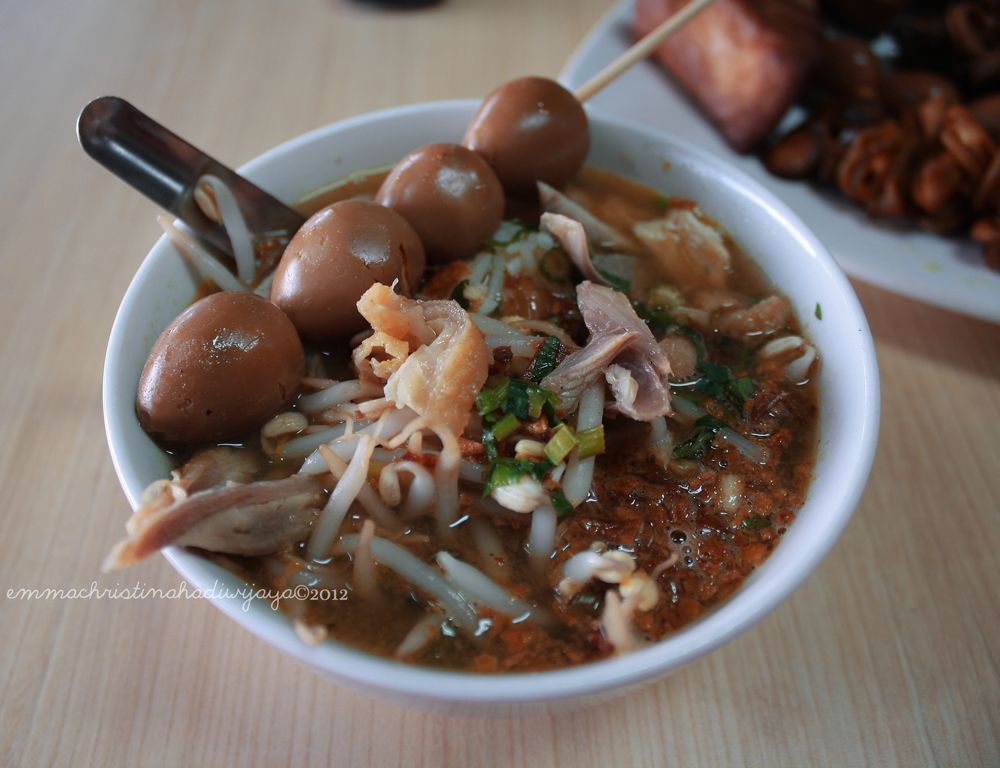 Maybe it sounds odd, i came far from Surabaya and in here, i ate Soto Kudus. But believe me, this cuisine is totally delicious. It served in really small bowl, that my family called this a 'snack', and came along with some side dishes, like perkedel, tempe, quail eggs, innards, and so on. I love to eat this with quail eggs. It taste like Soto commonly, but has it own typical. Must try!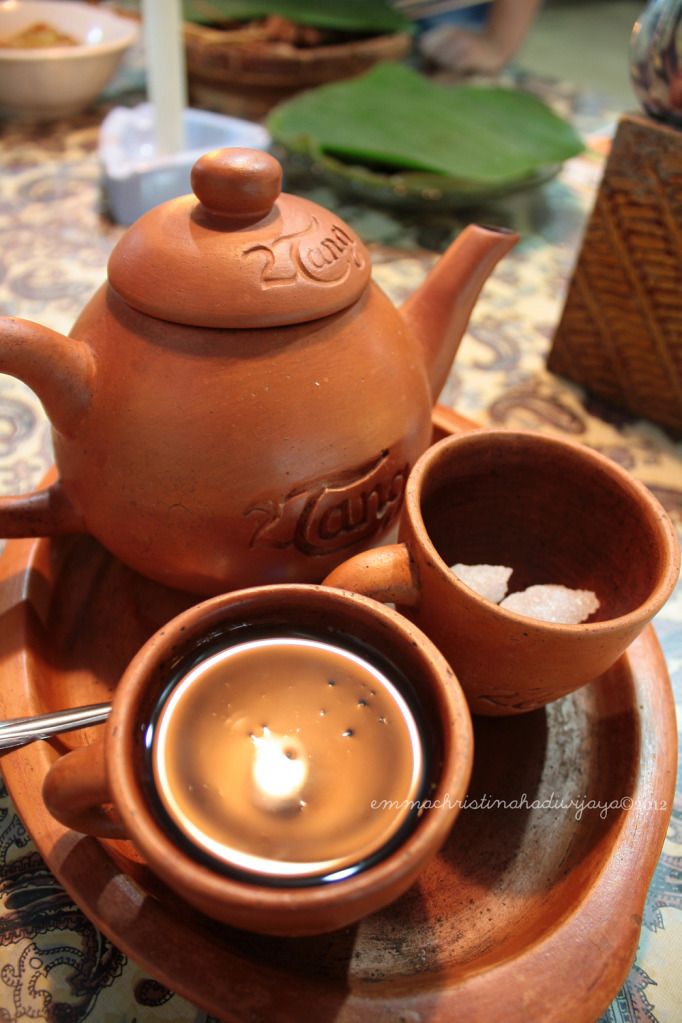 Just some drinks my mom ordered, Teh Poci or Pot Tea. it used a lump sugar. Really heritage, eh?
have it your way or have it my way, it's the best hamburger i've ever eaten. In the small town like Tangerang, they have Burger King and Domino's Pizza already. Does Surabaya still not eligible?? Oh, please...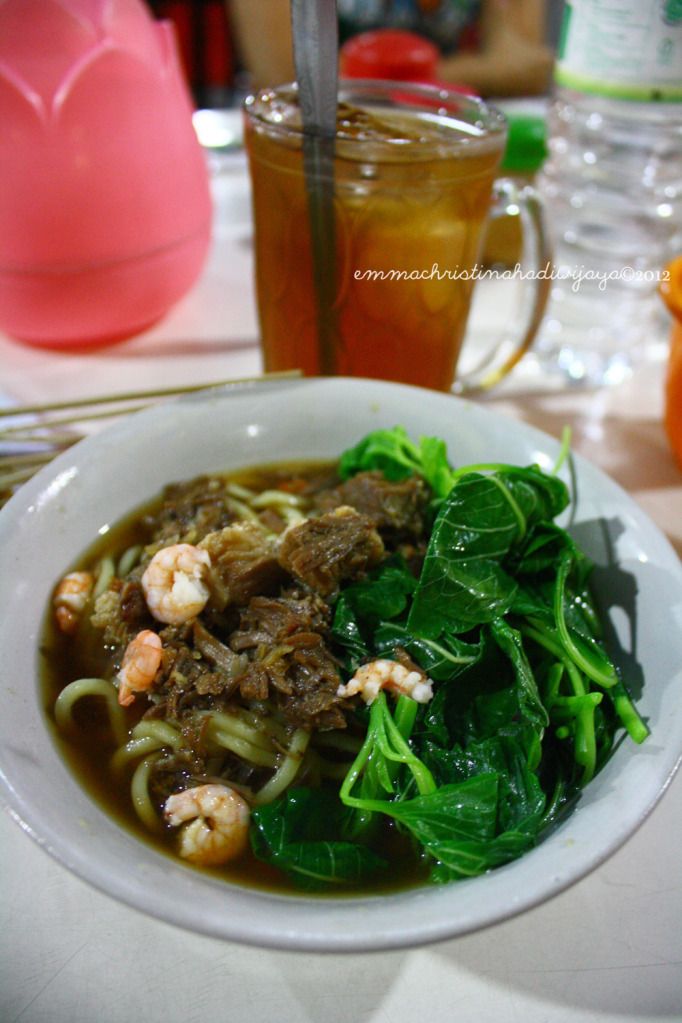 Mie Tite, original from Semarang, my Mom's hometown. Again, an odd meal because it's so Middle Java! But this one is delicious too, and because my mom's family is from Semarang, every time we went here, we always look for this. Understand it, they haven't come back to their hometown since long time ago. The cook is from Semarang, so it tasted original. Sweet and tasty!
Last day, we went to Modern Market in Serpong, near Tangerang, and had breakfast there! And this one is my favorite for this time..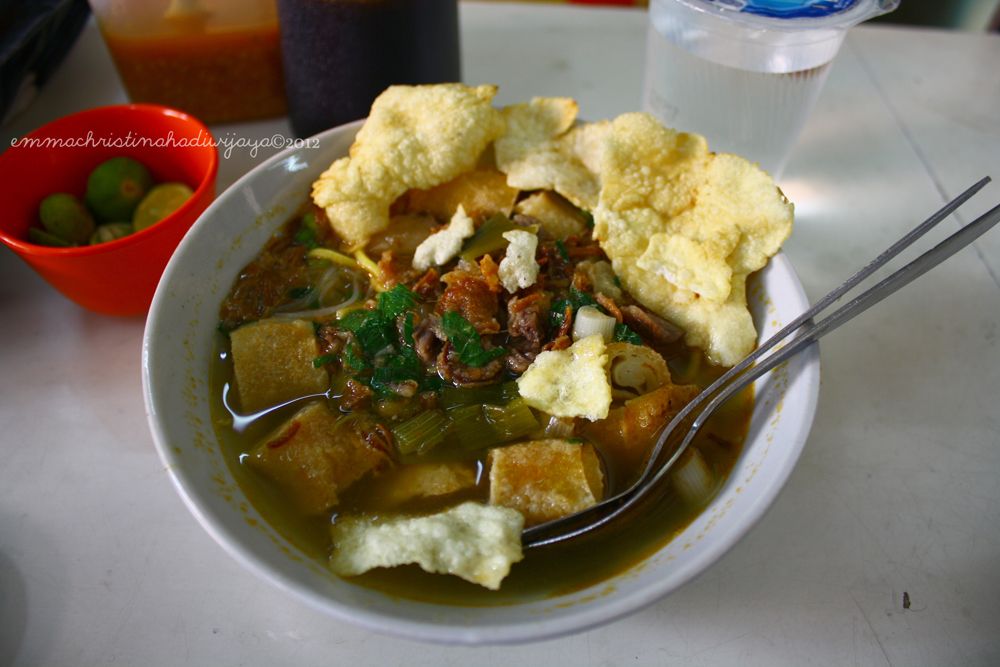 Soto Mie!
Basically, i love noodle. And it tasted BELLISSIMO :O My mom didn't really like it, but my aunt told me that this one is nice and she like it too, so i tried it. Really really savory, but i don't like emping, so i gave it to my mom, lol. It served with lime and delicious condiment. MUST TRY, after Soto Kudus.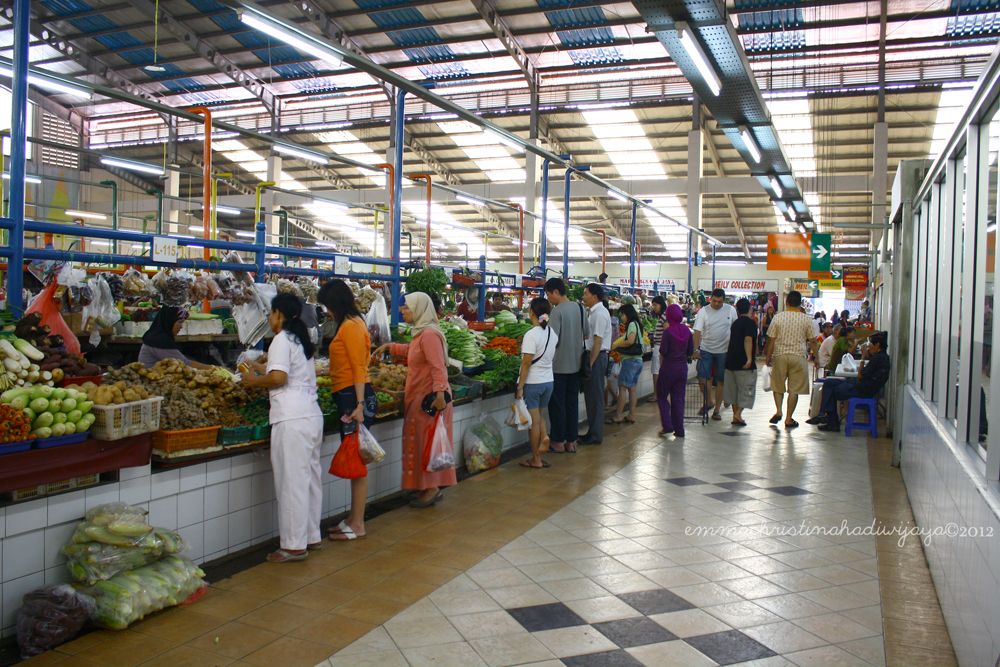 the modern market was reminding me with the one in Citraland, but this one is way bigger, and more neat, i think. It's good, indicate Indonesia already has a few of advanced cities :P