Blooming daisy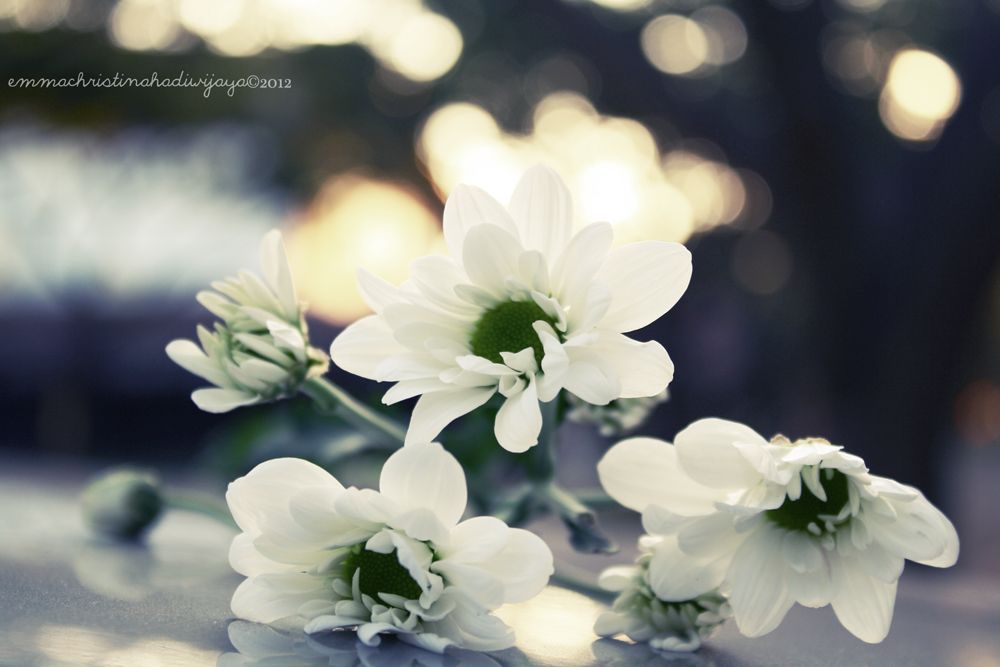 Yesterday was the day when me and my friends planned to have a photo shoot. First of all, i thought it would be great if the theme was full of flowers, especially roses, something sounds like Lana Del Rey. But when i went to the florist and i found roses were too expensive for the photo shoot! So i bought Daisy, and now i fell in love with this tiny flower. Daisy flower has meaning as innocence, purity, undying love, and truth. "When a daisy was given in public, it meant a transfer of secret from the giver to the receiver."
Here some photos of yesterday..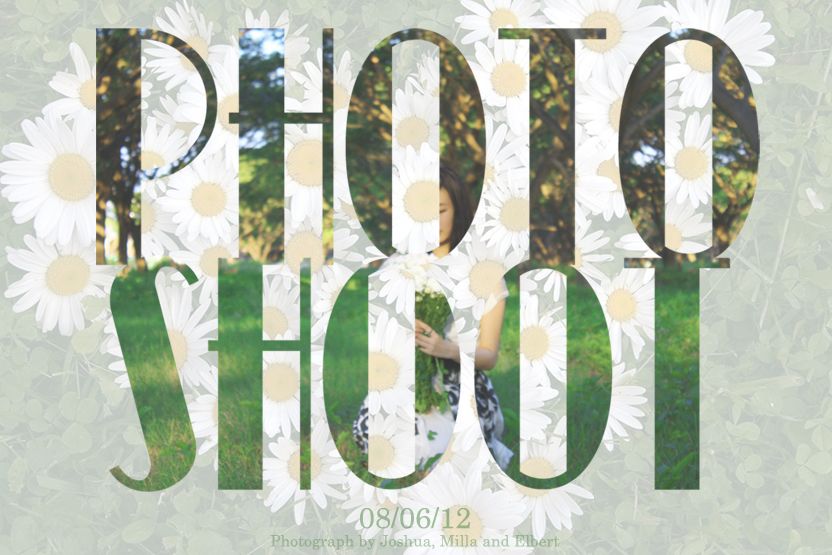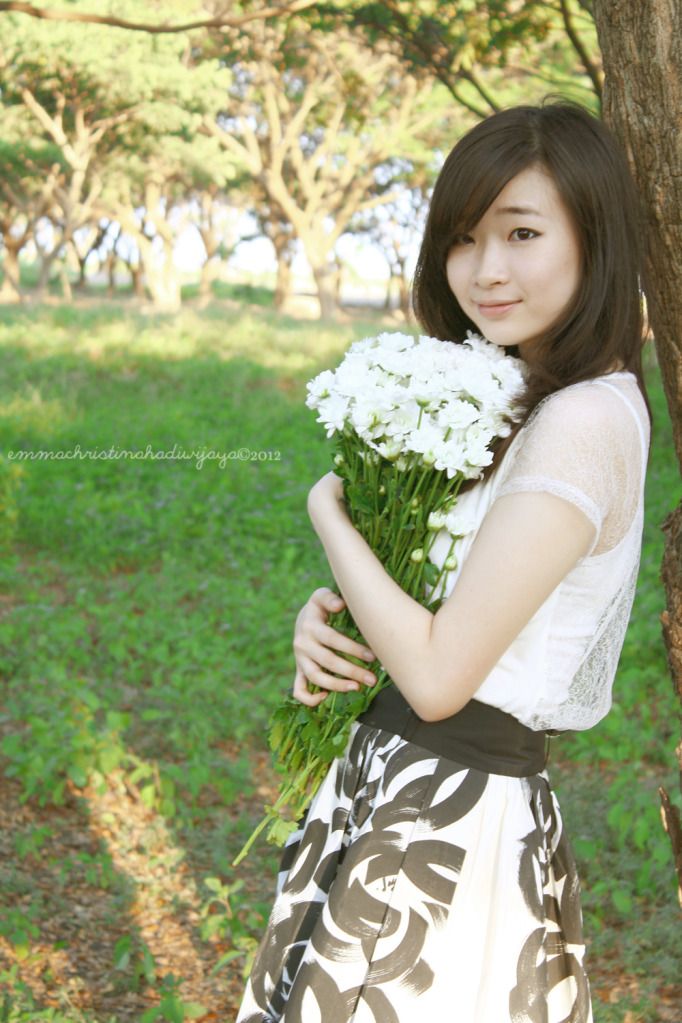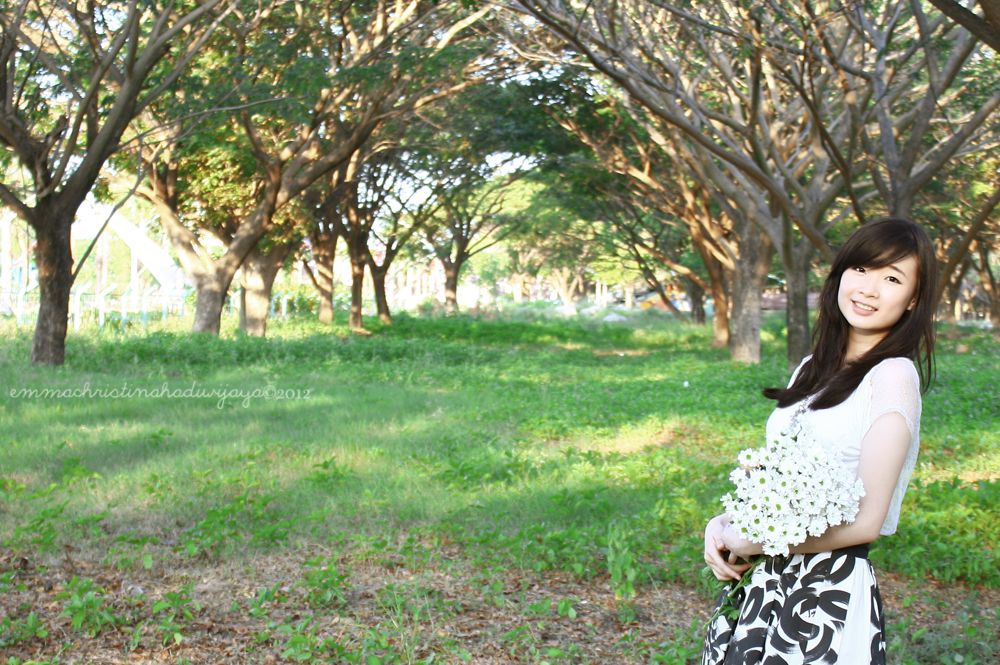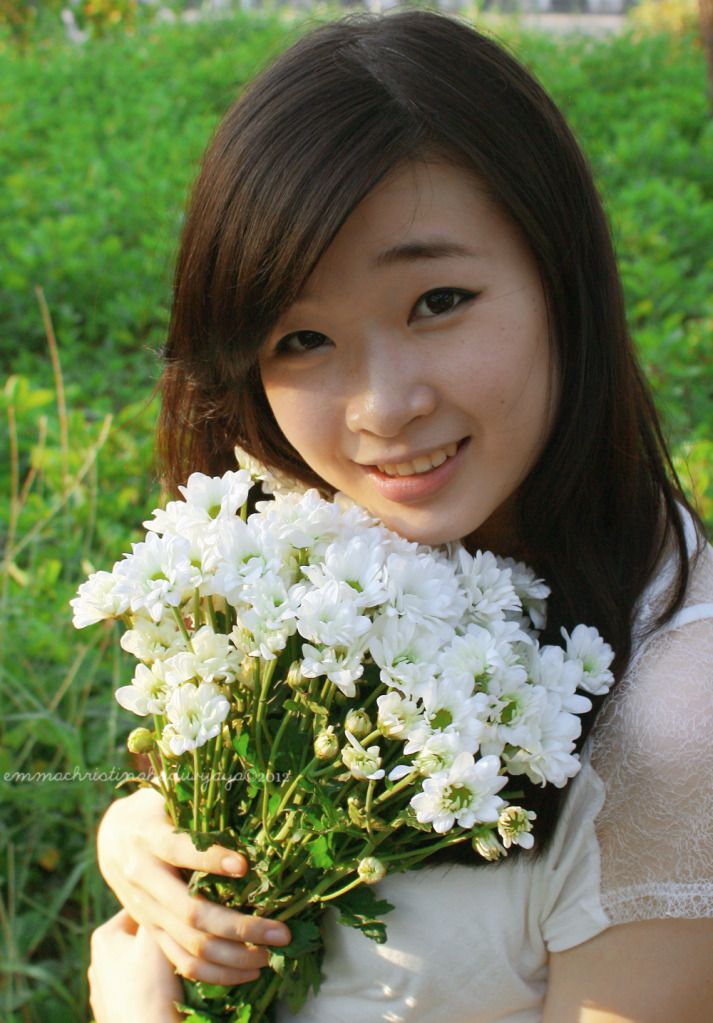 The rest were on Milla's and Joshua's camera. These photos was taken with my camera, i thought it was between Elbert and Milla who took them.
Some behind the scene..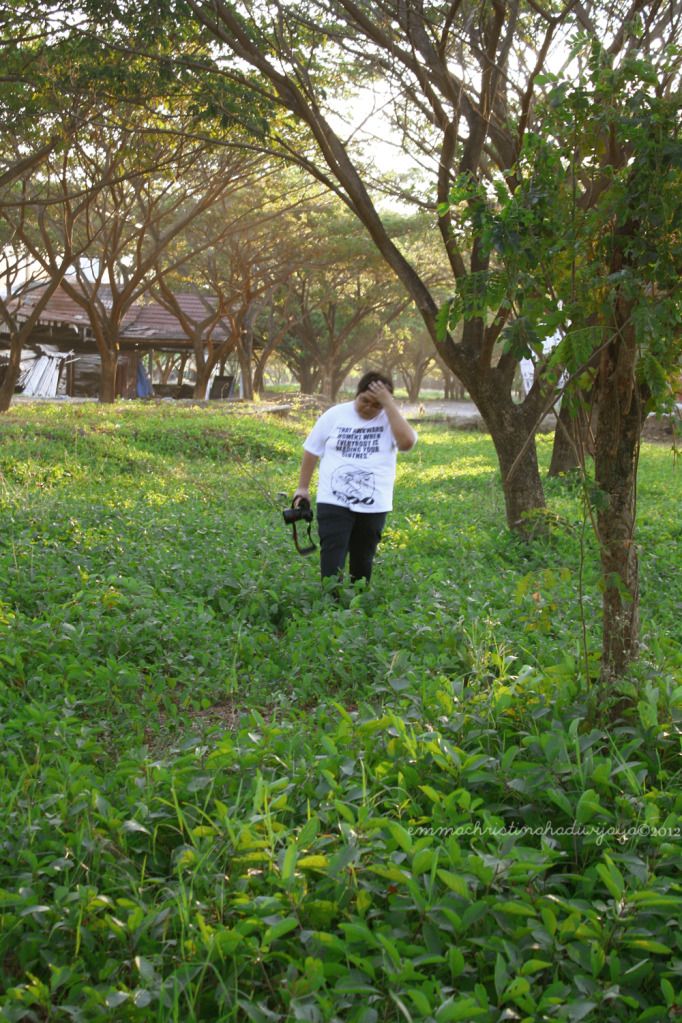 This fat guy is the boss. He'd done a lot of good photos!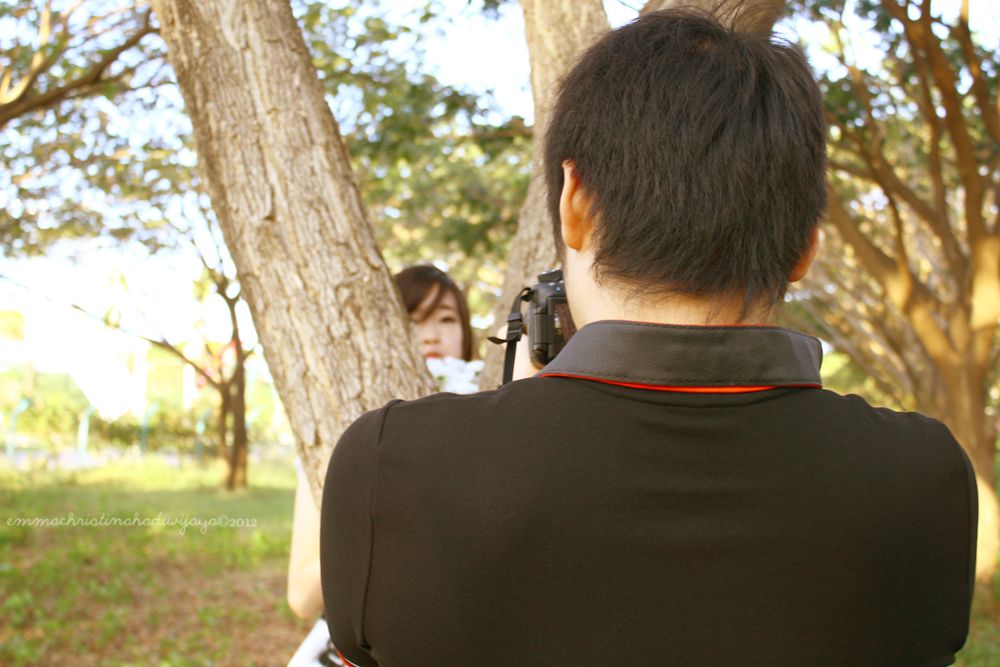 Mr. Cinema was taking my photos too!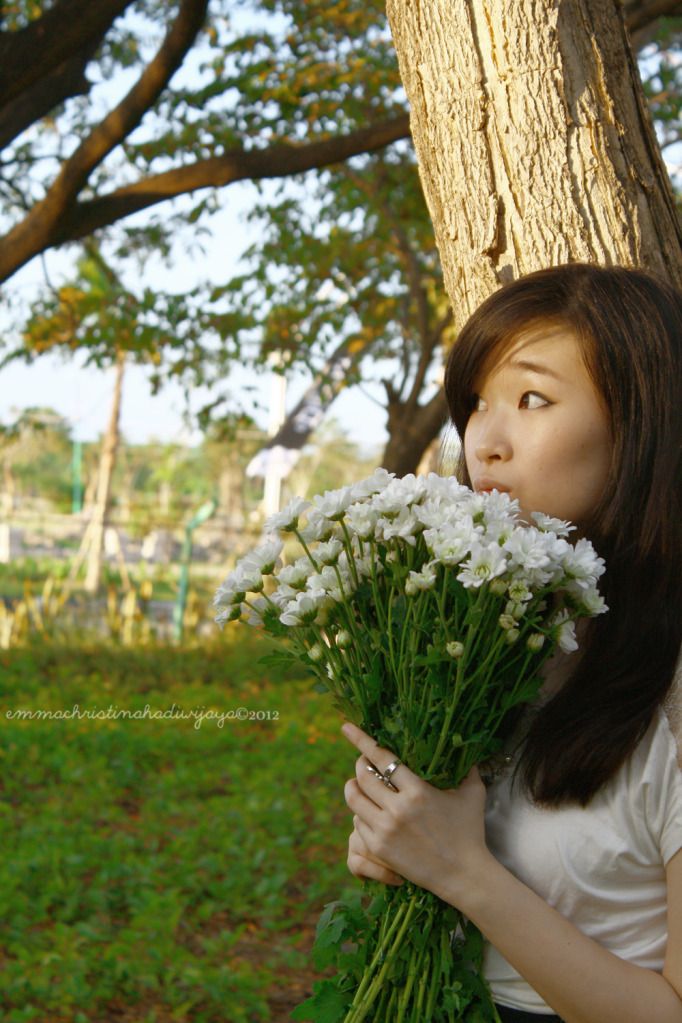 I have no idea what i was doing..
it was taken at Kenpark and unfortunately, the place that should be the photo shoot place was closed because they held an event there!!! Totally disappointment. After ride around, we finally decided to take photo in here, because it was the only place that fit with the theme, even the trees weren't too much. At least we had some trees and grasses.
What we called disaster is the INSECT. I didn't think about it before, until i saw about 4 insects looked-like-dengue-mosquito-with-stripes-in-its-body were swarming in my legs and hands. About 3 minutes later, the bites were TOTALLY itchy!! and 10 minutes later my hands were full of red itchy bump. Screw that insect. I hope it wasn't a real dengue mosquito. grrr..
#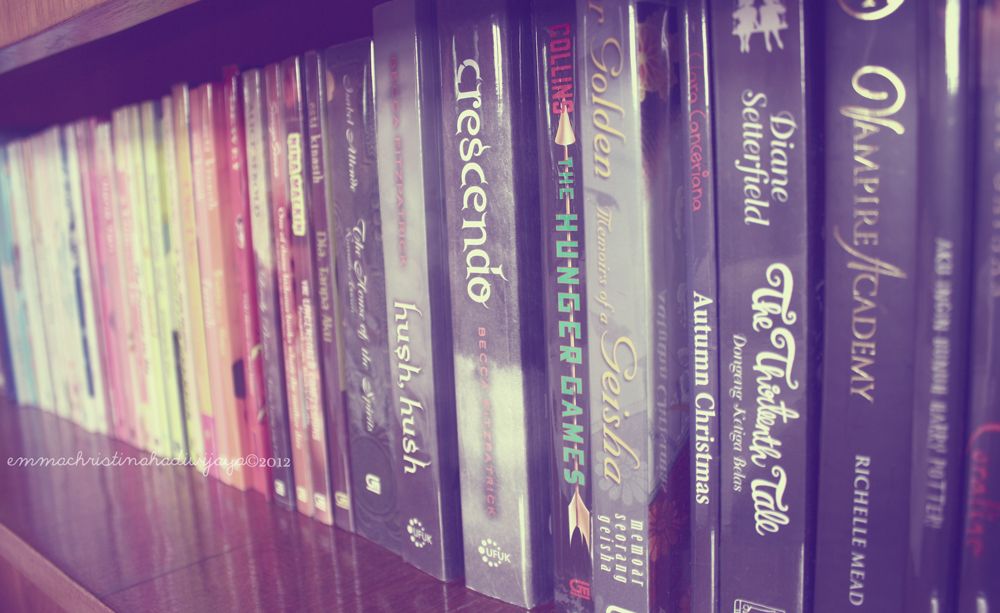 few days ago i FINALLY bought two books, after a long time ago.. But these two books aren't a very new book, i thought they were published year ago but i didn't find it or had no chance to buy it.
I bought Crescendo, the sequel of Hush Hush, and The Hunger Games. YES, I'd already bought Hunger Games book, just yesterday. finally.
This morning i'm done reading Crescendo.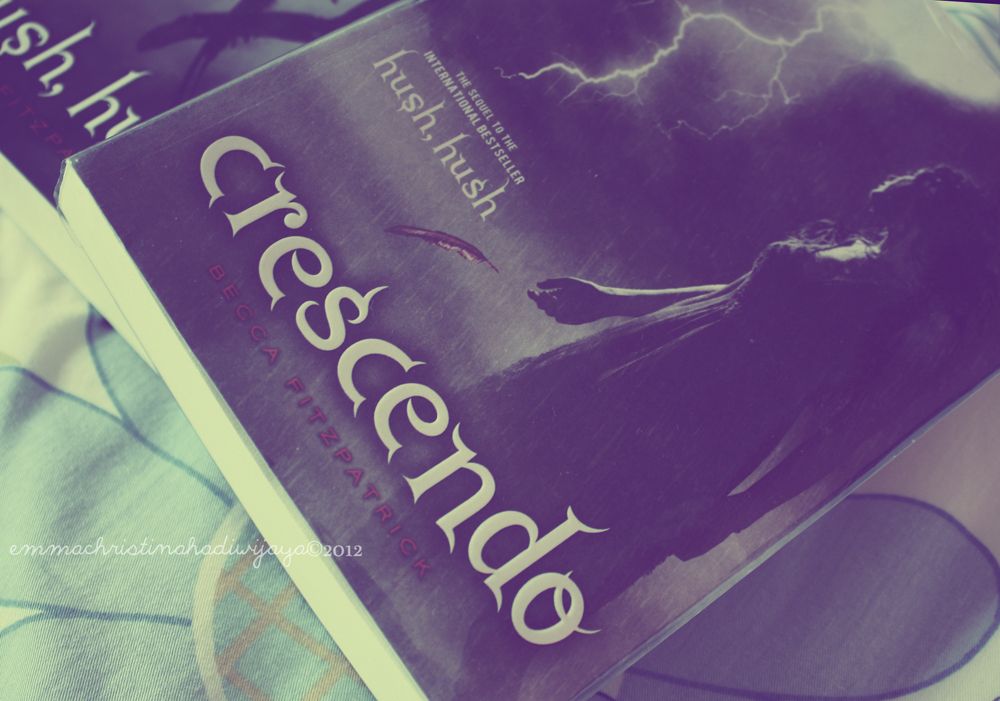 I don't know why they don't make the movie version of these series, because Becca Fitzpatrick made an AMAZING series. In my old blog, i have admitted that i was crazy about Hush Hush. Unfortunately, i deleted my old blog, so for you who don't know what book it is, then here we go.
It is about discarded angels, whose wings were revoked by angels' headman because they against the rule of angel. They have to find their way to have their wings back. But how if they have to kill their loving one to get their desire?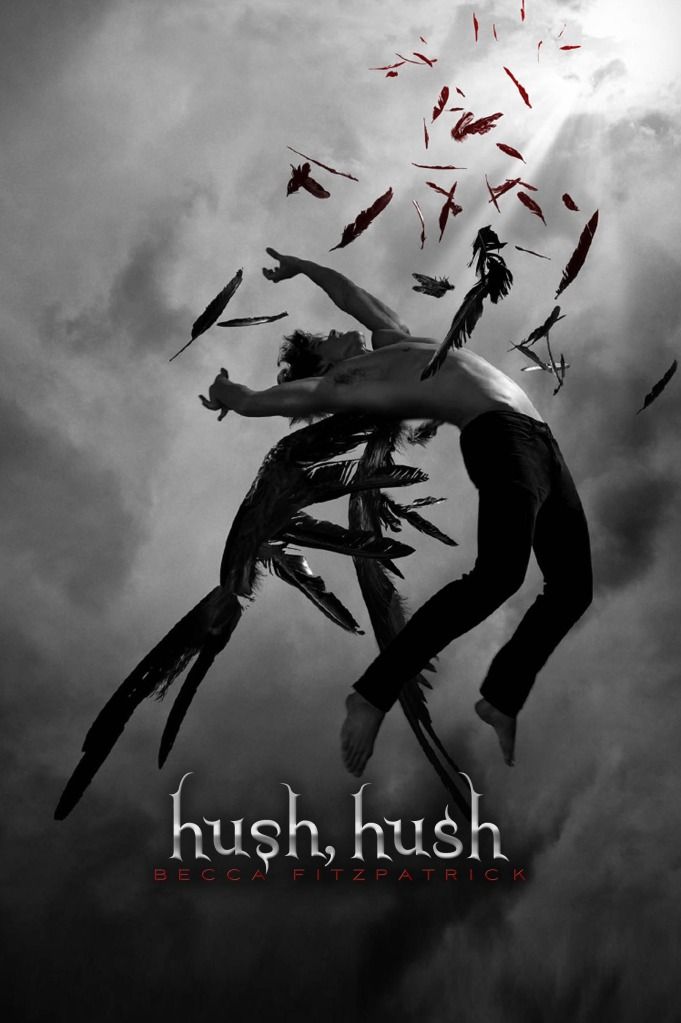 This book is all about darkness and a little romance. Sentences by sentences, i fell into the story and i couldn't stop reading. This book made me addicted! The endings are always unpredictable, and not like other books, 75% of the story has a tense sense, that's why i couldn't stop reading this because i wanted to know the ending!
Becca Fitzpatrick describes the story very well. Only by words, i can sink in to the story and feeling like watching a movie! The scene was rolling in my mind while i read the book and not every book can gave me that feeling. Thumbs up!
These picture of people always come out when i read this book. I always think they are who figure the characters.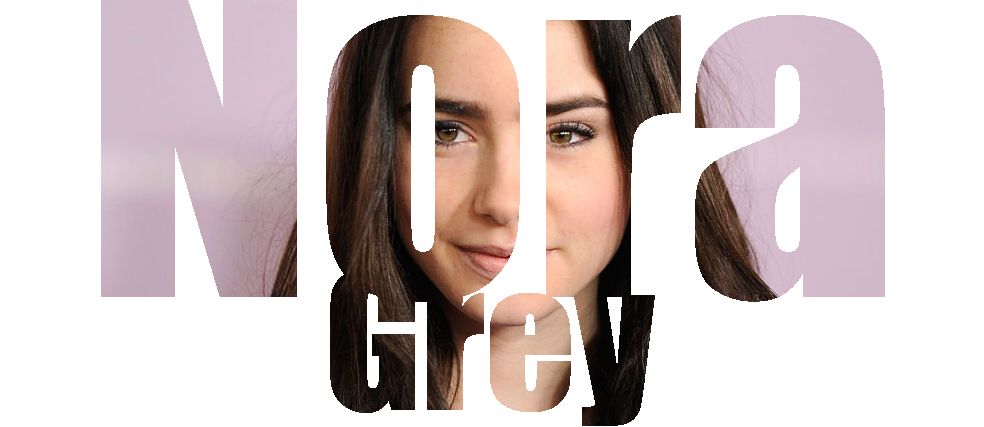 A good and pious girl, not popular and of course her face is cute but easily frightened. I want to say
Kristen Steward
, because maybe
Nora
had a same feeling and character with
Isabella Swan
, but due to her very 'flat' face.. no no. Let's think about another one, not
Kristen Steward
:P not a
Stewart
's hater! but let thinks about
Lily Collins
.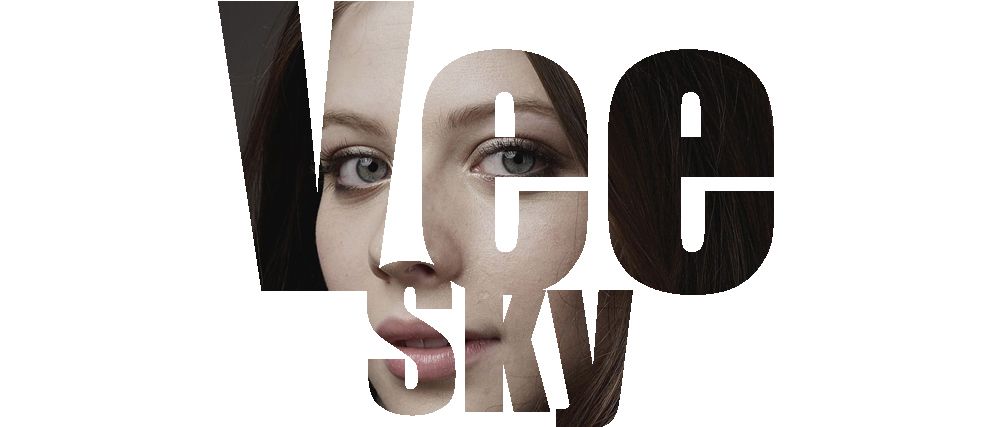 A very friendly, flirtatious, but a good best friend, i always think it's like
Vanessa Hudgen
in blonde, because
Vee Sky
had a some-kind-like curvy body in the story. or maybe
Michelle Tranchterbeg
? But she isn't blonde and slim, anyway.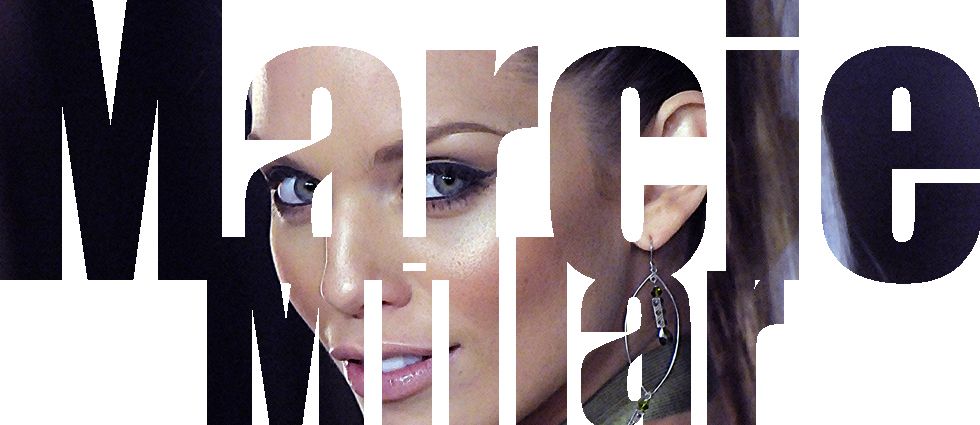 Annalyne McCord
. I only think of her when it's about
Marcie Millar
! Because this beautiful
Naomi Clark
from
90210
has a intimidate, glamorous and bitchy face, yet so pretty <3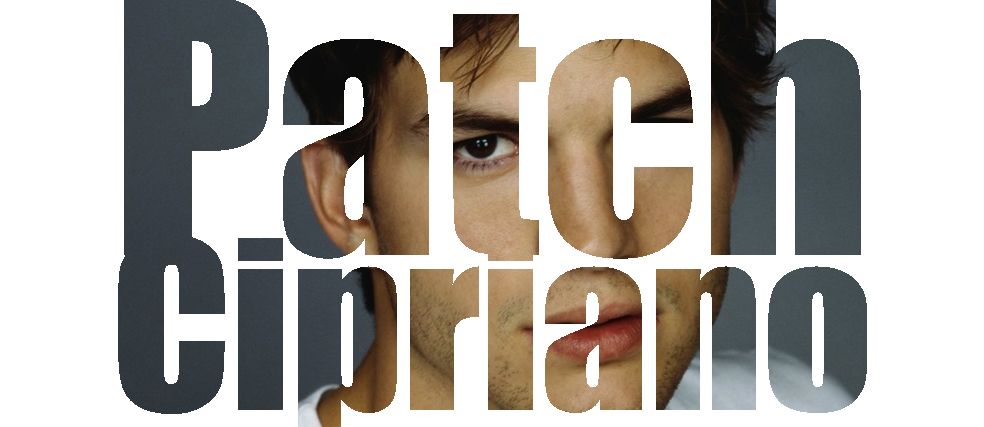 When i read
Hush Hush
(2 years ago)
i thought he was
Asthon Kutcher
. Because he's the only one in my thought who funny but hawt. But now, i think it should be
Chris Hemsworth
, after seeing how gorgeous he is in MTv Movie's Award 2012! Thor is cool too anyway :P But he doesn't own black hair and black eyes, tho :/
or
Liam Hemsworth
! Wtf, these two guys are so handsome.. How their father looks like??
And, for my favorite male character of life time, it's not Edward Cullen or Jacob Black, ladies. I love Patch Cipriano more, lol. I imagine he's so masculine, mysterious, humorous, and sacrificial. Black hair, black eyes, a robust body, HE SHOULD BE HAWT. should be... haha.
It has blood, it has horror, it has fiction, darkness, romance and social. i like this book. And of course, unpredictable ending.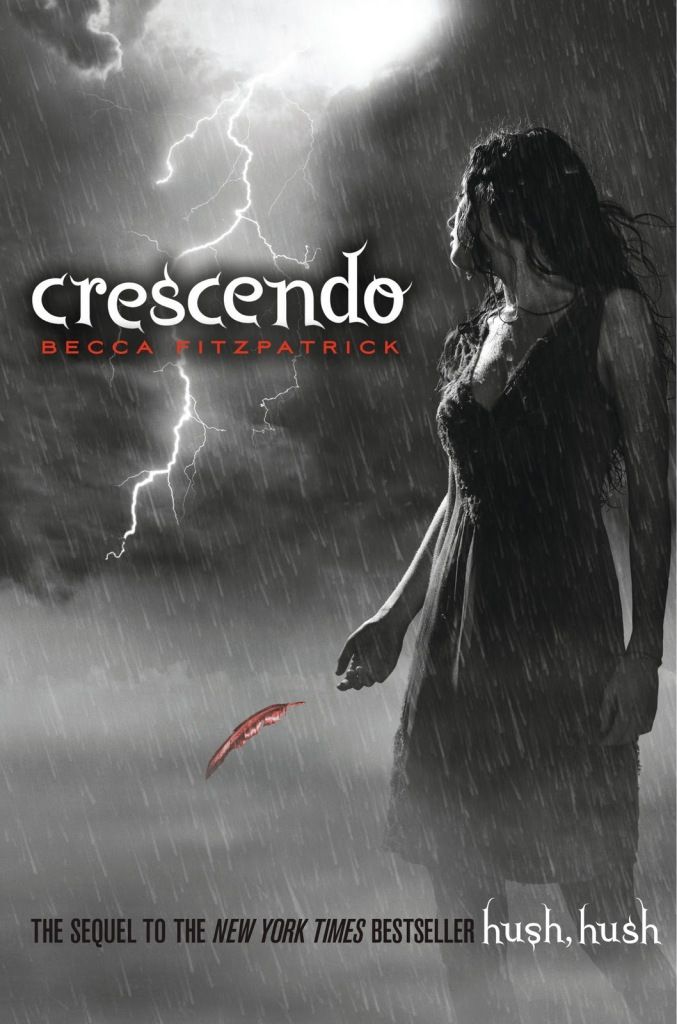 For the second series, Crescendo, all i thought just how much i resentful with Nora. I mean.. Nora you're so stupid, give Patch to me then!! lol. For the complete reason, just read it by yourself :P
I like the book one more, but i can not say the book two is awful, because i still can't stop reading it and unpredictable ending again. But the ending is little bit hang up, i know the book three already comes out, Silence. But i have not buy it, due to my financial problem *sigh* just wanna buy it soon!
I read on the official web that Becca Fitzpatrick gonna publish the book four soon. It means, read the book three, NOW.