The Spaghetti Muffin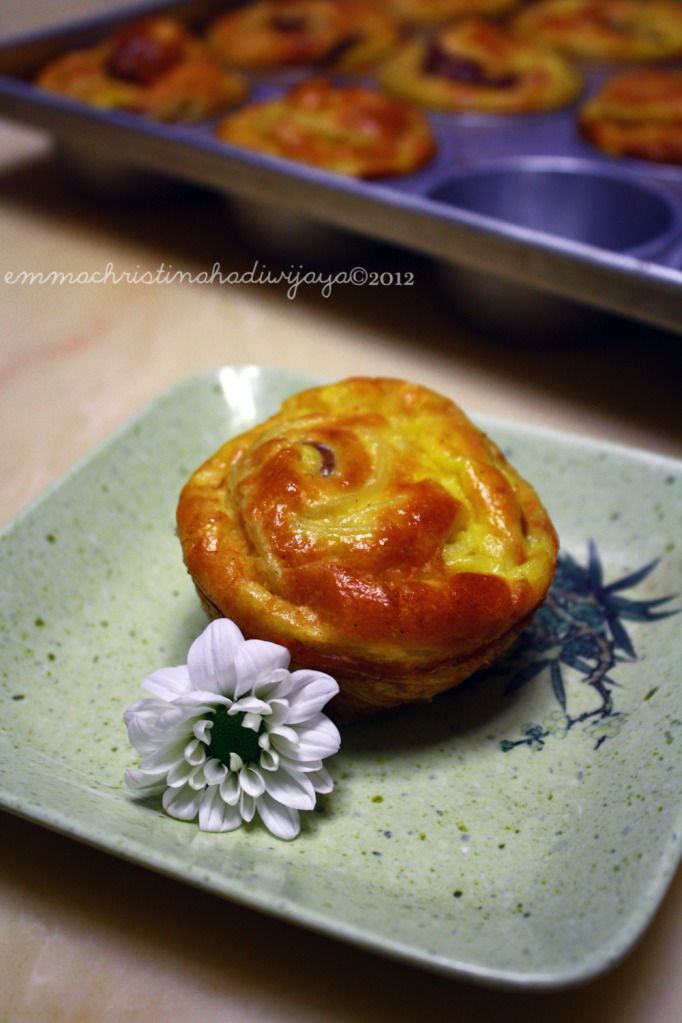 Few days ago, before i realized i really need to go back to my diet, i felt like wanna cook everyday! Maybe just because i watched afc every night because there's no good show while i can't sleep. And this is my creation, just evolved from macaroni schotel's recipe. Yea, because basically i love pasta.
It's really easy to make. The ingredients are just spaghetti, eggs, cheese, ham, milk and spices. First, cook the spaghetti the way it is, while preparing the dressing; put eggs, milk and cheese together, and chop the hams into slice. Then, i used a pan to cook cupcakes. Order the spaghetti and hams, put the dressing and make sure the cheese is lot enough on the top. Bake for 180 degrees centigrade for about 15 minutes, or until the cheese was blister. Voila, serve the Spaghetti Muffin while hot!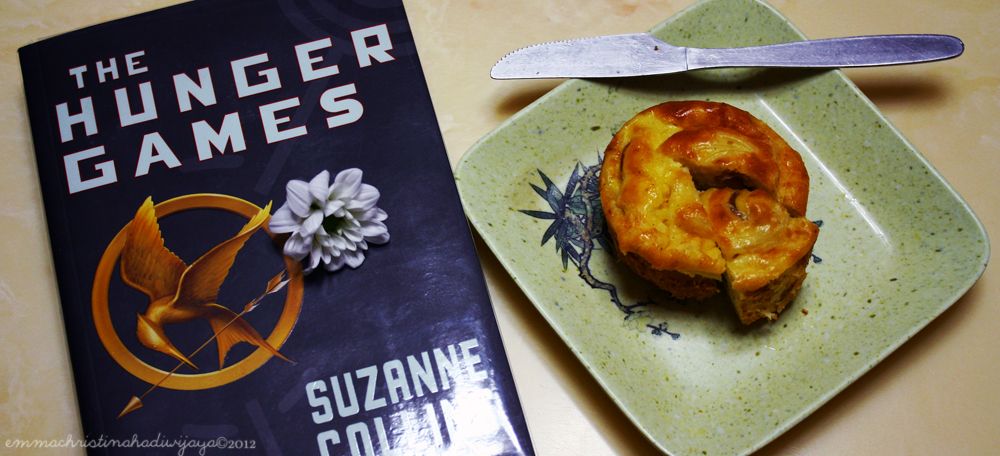 Oui, it tasted like macaroni schotel, but this one used spaghetti and came in mini size. Nice.
fyi, i've done reading The Hunger Games, and for those who already seen the movie but not yet read the book, this one is ABSOLUTELY have-to-read book.
When i saw the movie in cinema, i haven't read the book yet, so in some part, i didn't know what they were talking about, or what the real was going on. Because i thought, the character of Katniss literally doesn't talk much, but she thinks in her mind. I know what she think and her condition now because i read the book that well-describing the condition of Distric 13, what happened to her father, what her relations to Gale, how they first met, and so on. And because it has been translated in to a movie, it's really easy to me to imagine the character and the kind of place. Some parts of the story i didn't see it in the movie. I thought they changed it a little bit, but the whole story is the same. Unfortunately, because it's in Indonesian -i can't read the english one, i never tried to read english novel. maybe i'll get dizzy so much. some of punctuation marks should not written, and it's little bit confusing like, hah who is talking now?? You have to read the next sentences or even paragraph to know how it should be.
But i obviously crown this story as better-the-book-than-the-movie, but i am not saying that the movie is BAD, it's almost equally great.
I have to go to the bookstore. 3 awesome books on the list, i should read those now!!
#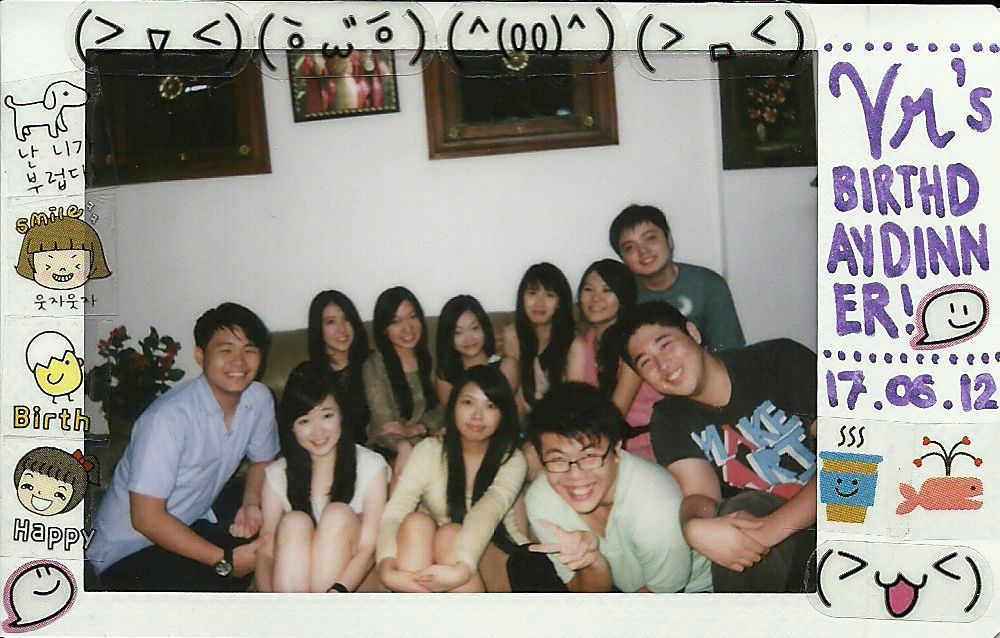 7-8 Holiday Conference
in
Vr
's house after his birthday dinner at De Sushi. Missed one person, Surya! Planning on some holiday out of the town, have fun together!
Thanks for the sushi night, Laopan! :D
#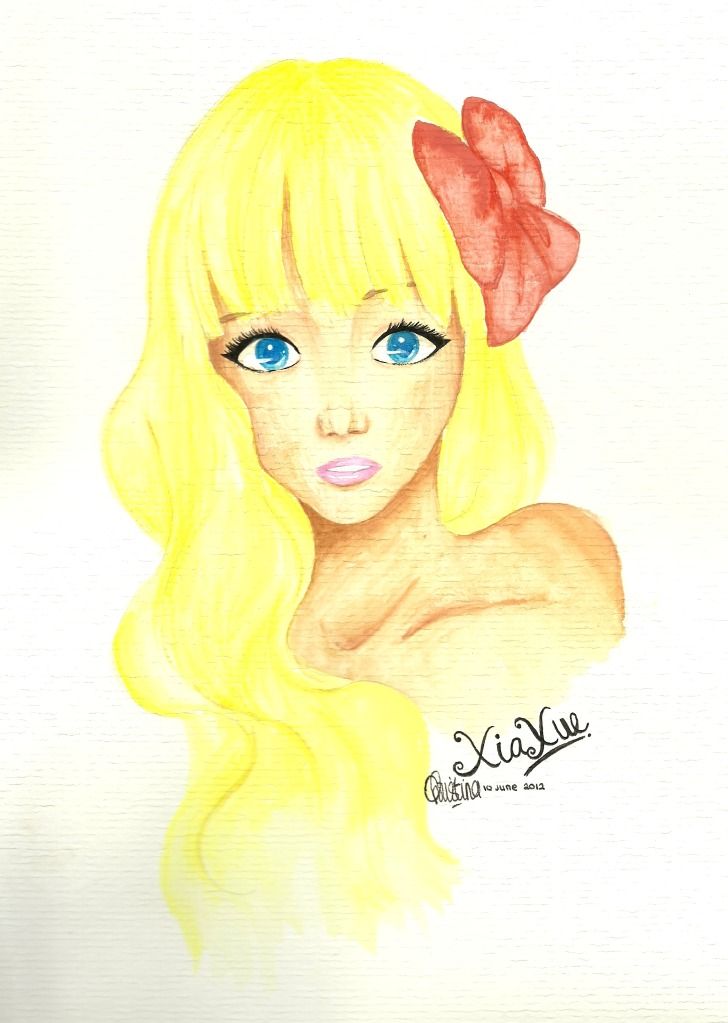 trying to paint
XiaXue
with her blonde hair.
it becomes so yellow after i scanned it, don't know why :(
#
addicted to her voice <3
Love the vintage theme in the video!