Pudding, breakfast, and piercing
I made a simple cooking lately, maybe because i'm too bored. Like this dessert.
All of you who have awesome childhood, you must know what pudding is this. Yea i don't even know what its name, lol, but they called this Japanese Pudding, surely because it seen a lot in Japanese comic. I always wondering, is it delicious or not? Why does Kobo-Chan seems really like this pudding? So i tried to made it.
It is really simple. You only have to prepare milk, eggs, pudding molds, sugar and water. First, you have to make the caramel, then pour it into pudding molds. While waiting the caramel warm up, make the pudding dough, from milk, eggs and sugar. After everything done, steam it. Really easy, eh?
My mom always said that made a caramel is difficult. But actually, it's not. If you afraid to singe the caramel, or becomes too thick, just cook it with over low heat. Then stir gently and slowly, just be patient. When it turns to brown, do this quickly : add some water, one or two, then stir it and turn down the heat. Be careful, the caramel is
really hot
, so when your add some water, be sure your pour gently, because it will burn your hand if you don't do it carefully. When you put it into pudding molds, try to not dripping on the table, because it will cools rapidly, be very sticky on the table.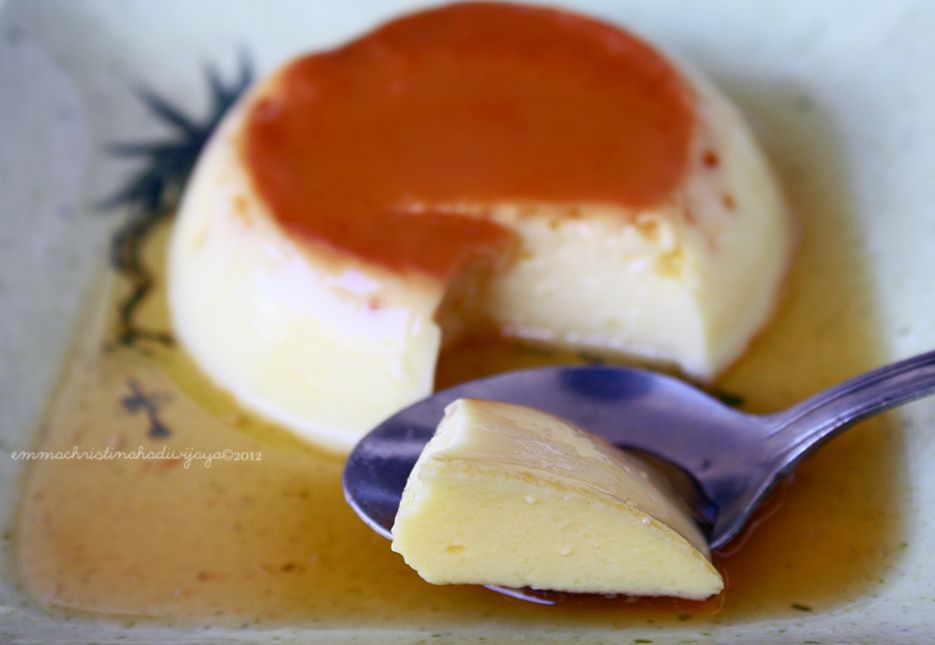 The texture of the pudding is really soft and light, very good dessert. Thankfully the caramel moist so well, i think i will not get the moist one because i think it had already freeze too long. But yeah, i got the moist caramel, so it becomes the pudding sauce.
Just follow the original dose, and you will get a beautiful but not too sweet pudding. But if you want to make a very sweet one, maybe you can add the sugar more.
Then, i made this one for my breakfast.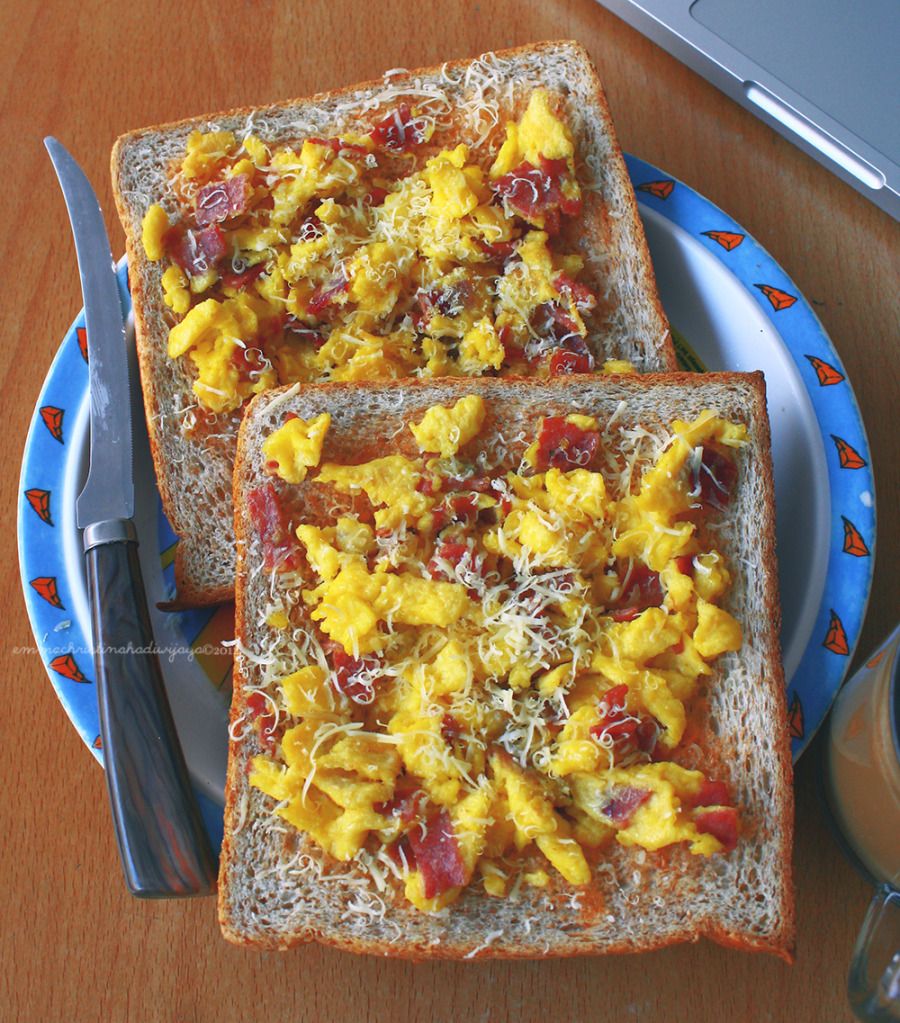 What is this? Just a very simple fresh whole wheat bread with scramble eggs and ham, and a sprinkling of cheese. I cooked the egg with ham, while the bread was baked in the oven to get a crunchy bread. Then, i put a hamburger sauce, something like salad dressing, thousand island, on the bread. Put the eggs and ham on it and sprinkle the cheese. Then, i bake it again in the oven, but too long.
Bit of advice, it will be better if the cheese is the easy-melted one. And don't fry the eggs overcooked. Better a half-cooked, because it will be too dry when you put it on the bread and eat it.
Overall, it's a very delicious simple breakfast! I swear.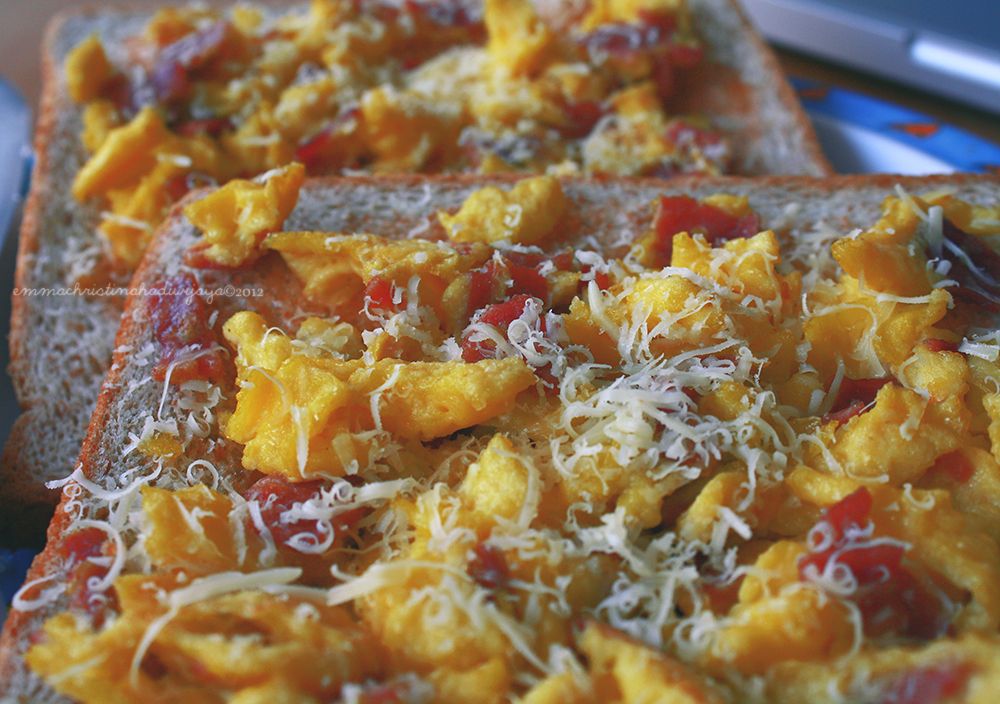 There's no other better drinks than milk for breakfast. But coffee is not bad too, especially for a cold morning. I'm not used to drink coffee like most of people do, but it's an exception for Nescafe Cafe Brown. It's a sweet instant coffee and feel so relieve after drink this.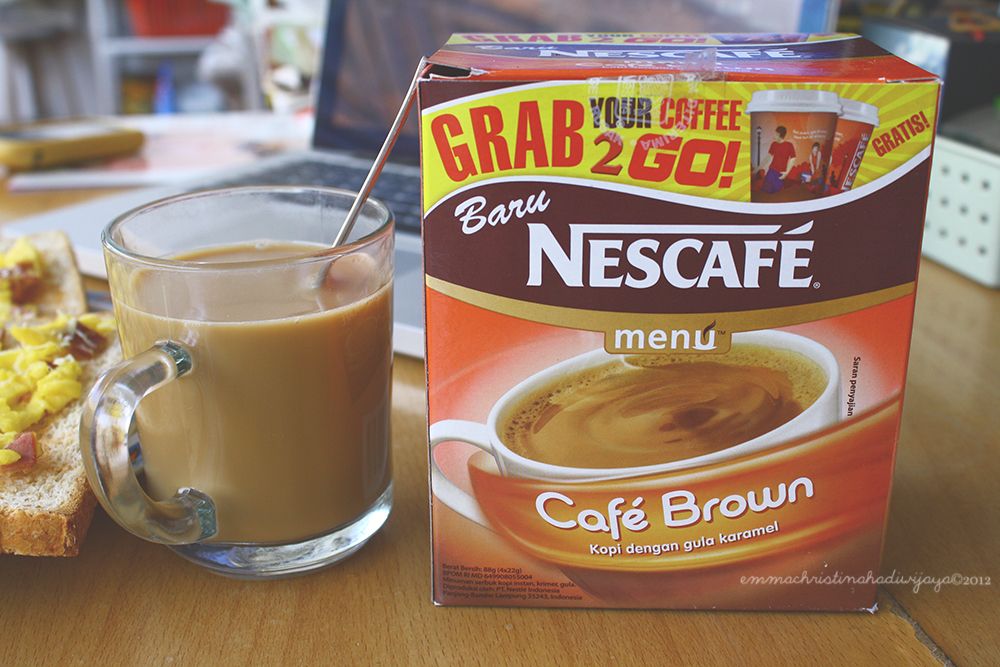 Must try. Recommended one.
#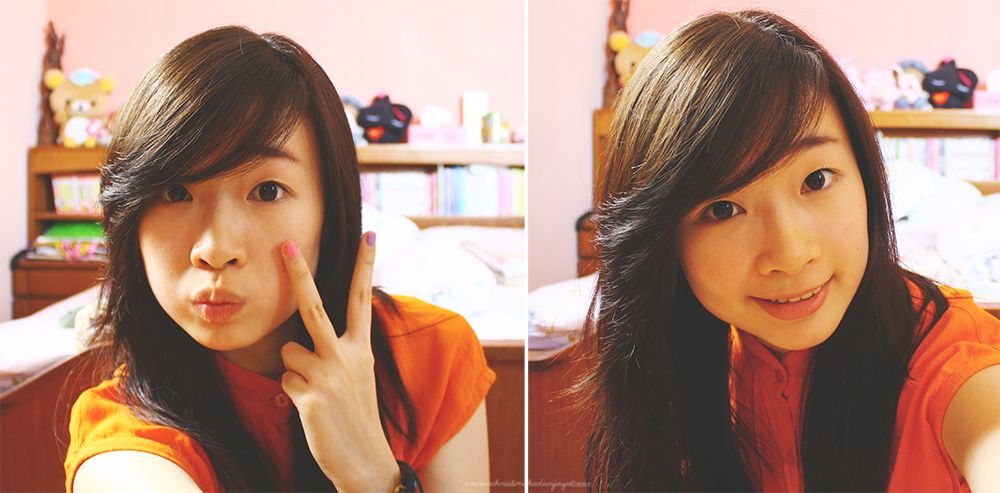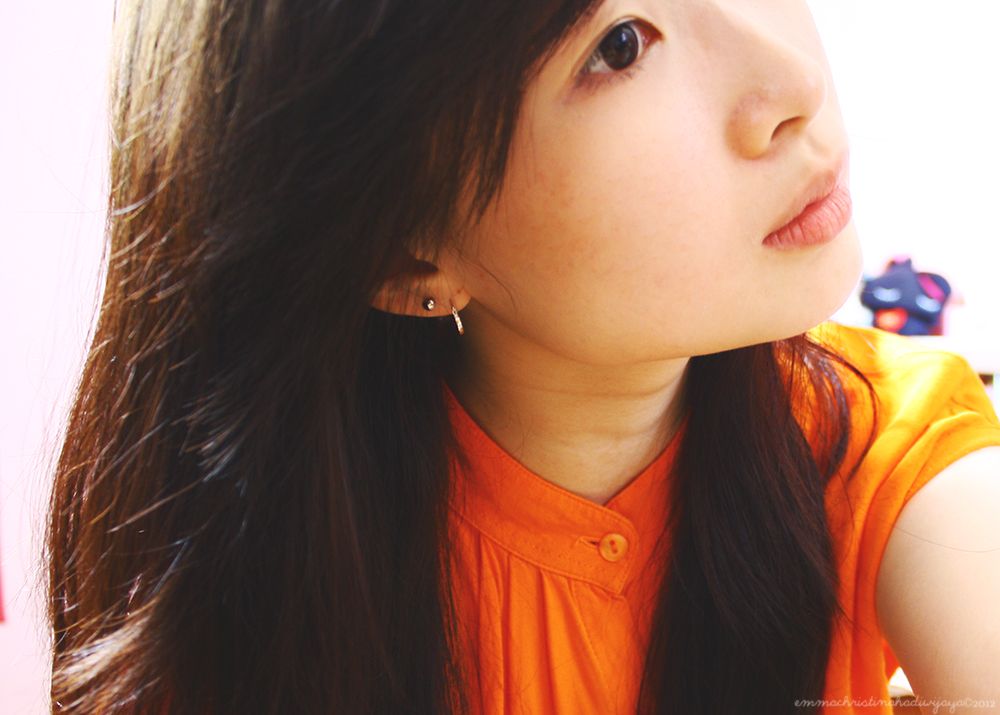 After a very long way to courage myself, like about.... 4 years? I finally pierced my ears! *dancing* Yes, i've been craving for piercing since i was in senior high school, but i never too brave to do it, until my friends drag me to have some piercing. Dang, i have it now. My heart was pounding.
If you want to had piercing and ask,
"is it hurt?"
, If someone answers that it is not gonna hurt, it is only comfort you so you're not afraid to have it. Like, really. If you ask me it is hurt or not, yes it is. It was hurt and pulse my ears, i swear i'm not lying or trying to be really sensitive. But, like one of my friend said, yes it's hurt, but
the pain is some kind of pain that you could tolerance
. It will not make you cry, but if you ask for the pain, yes it's painful, lol. But then, the pain is only 1-2 hours. In the night, it didn't hurt anymore, except you are accidentally nudging it. Maybe the pain is the same like when your thumb wedged in the door. It will be really painful at first, but then the pulse will be reduced and pain if only you nudge it. same, i think.
But yay, finally :)
Actually i want have one more piercing, so it will be three pairs on my ears. Ah.. let me collect my courage again..
#
Yesterday, my boyfriend, his sister and me watch NBL All Star in DBL Arena. Very crowded!! *facepalm* Maybe DBL is the only thing Surabaya can be proud about when it comes to basketball. Maybe this city isn't the center of attention in this country, and doesn't have too much recreation objects and places, but yeah, it's cool when it's quite about basketball in here, especially DBL. Thanks to Deteksi Jawa Pos who sincerely made basketball booming in Indonesia, and it started in Surabaya.
I remember last year, i went to
DBL
, just with a boy who i didn't really know, and the only thing i know is i have given my eyes for him since 2 years ago. Last year seems like a dream for me, lol. Everything seems not real. But now, the fact is, he is my boyfriend.
God's plan is super amazing
.
♥
Have a very good sunday, everyone :)