Trawas and Winny's Belated Birthday Surprise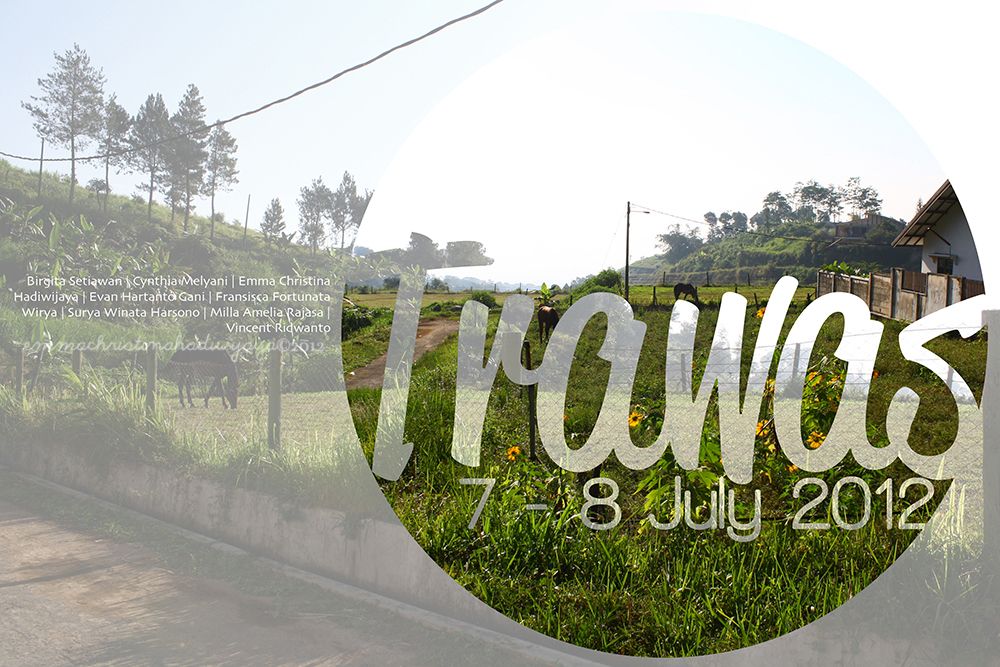 After a long planning and waiting, finally we went to Trawas! Yeah i'm craving for holiday, even it's just one night and just staying at the villa (º̩̩́Дº̩̩̀) at least we finally hang out somewhore together!
I'm not taking too much food picture (and honestly i'm not sure why i didn't take too much food pictures)
We were heading to Trawas almost evening, about 3pm maybe, because me, my boy and Milla had some shooting things in college, for our committee participation needs.
Our first stop was Soto Pak Gondrong! Yes, it's the most famous Soto in here, but actually i never tried it. Or maybe i have but i forgot. Anyway, i finally tried it, it's delicious, but there's no other way to take Soto Kudus as my number one most favorite Soto.
We spent our night in Vincent's villa. It was quite homey and placed not too far from Soto Pak Gondrong. We just took some rest there and had a good chat. Best way to refreshing in here. While we playing card, we ordered a satay that Vincent had called the seller to come to his villa. Nice. Have i mentioned that we had brought a lot, lot, lot snack from Surabaya?
I was pretty sure we would not run out of snack until we got home.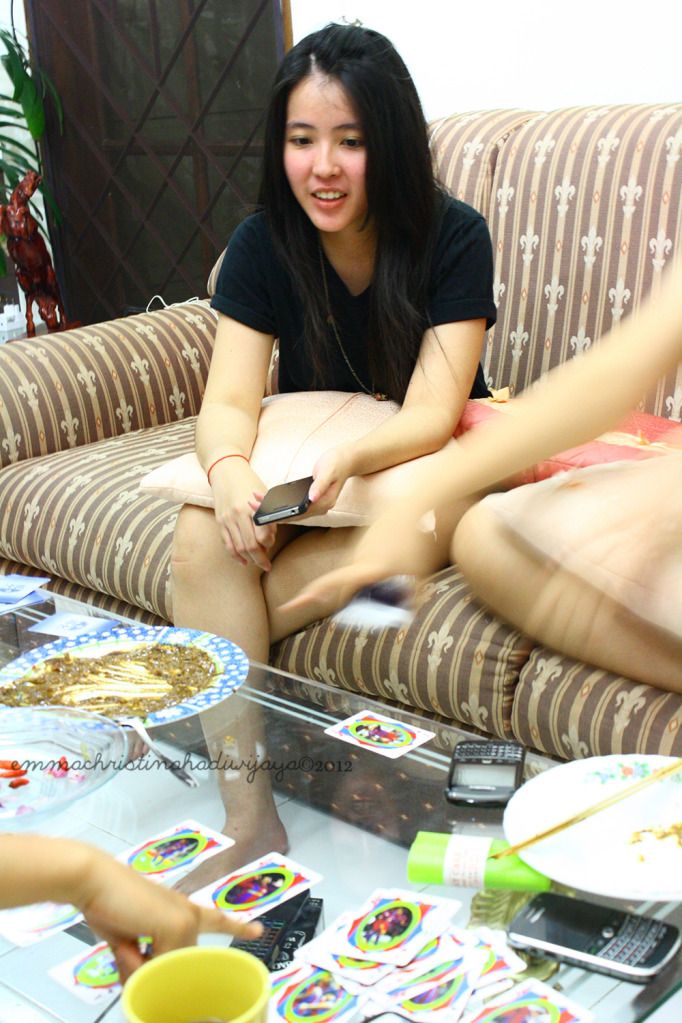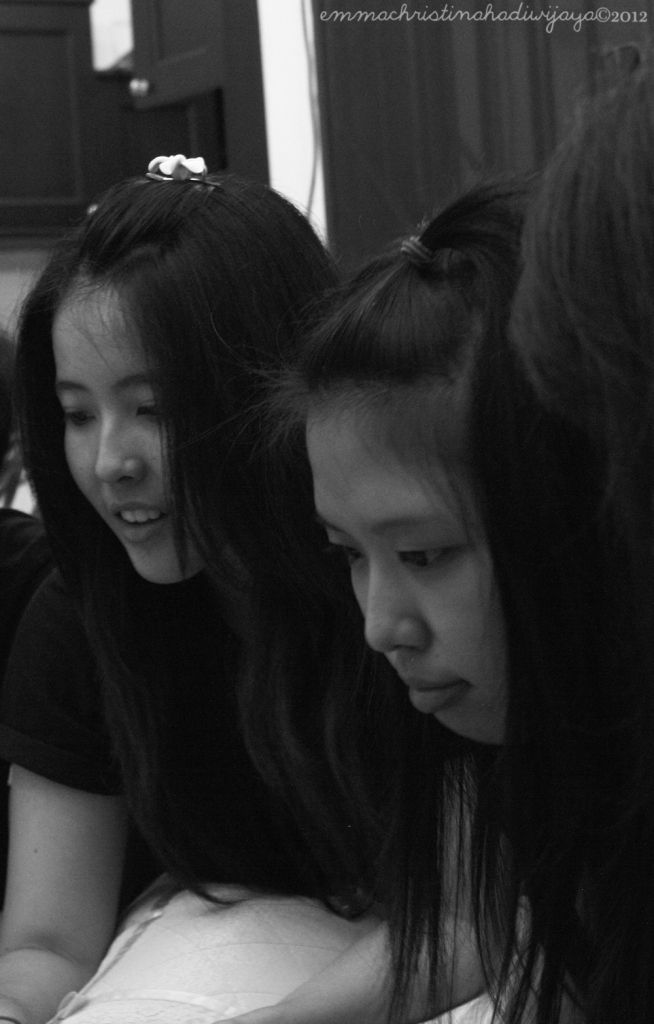 Playing card together.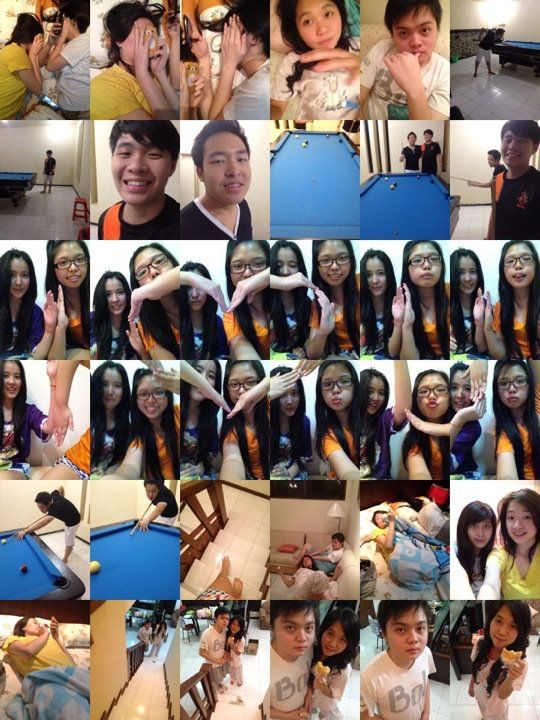 Camwhore-ing ;)
Me and Cynthia got a lot of ugly pics -___-
Shame me, i found out i was feeling unwell. I had a terrible headache and I sprawled when everybody had fun. I feel my body temperature incerease but feel so cold at the same time. I slept so early.
I woke up, with a little headache, but i didn't shiver anymore. I tried to sleep again, but i can't. Well, everybody was sleeping, i knew they sleep very late last night. So i stood idle on my bed until i decided to go to the bathroom, and found my boyfriend was sleeping on the sofa. Hah, why he didn't sleep in the bedroom, i don't know. His hobby is sleeping on the sofa or maybe he was drunk. Without jacket or blanket, based on how cold last night and he lent his jacket to me (that finally i didn't use it for anything, just placed next to my pillow. i had said i didn't want it but he still gave it to me), i felt quite guilty, lol. He was like poor puppy sleeping outside the house. Purr purr purr..
I felt better! But the worst, i had a super terrible stomach ache that cause me to go back to the toilet for so many times. Wtf.
Near the Villa, there is a dog training place, where usually being the place for dogs championship. Boo loves dogs! And he asked me to go there. Since the members who already woke up were me, boo and Vincent, who still cooking for breakfast, we went there just two of us, and i took some pics.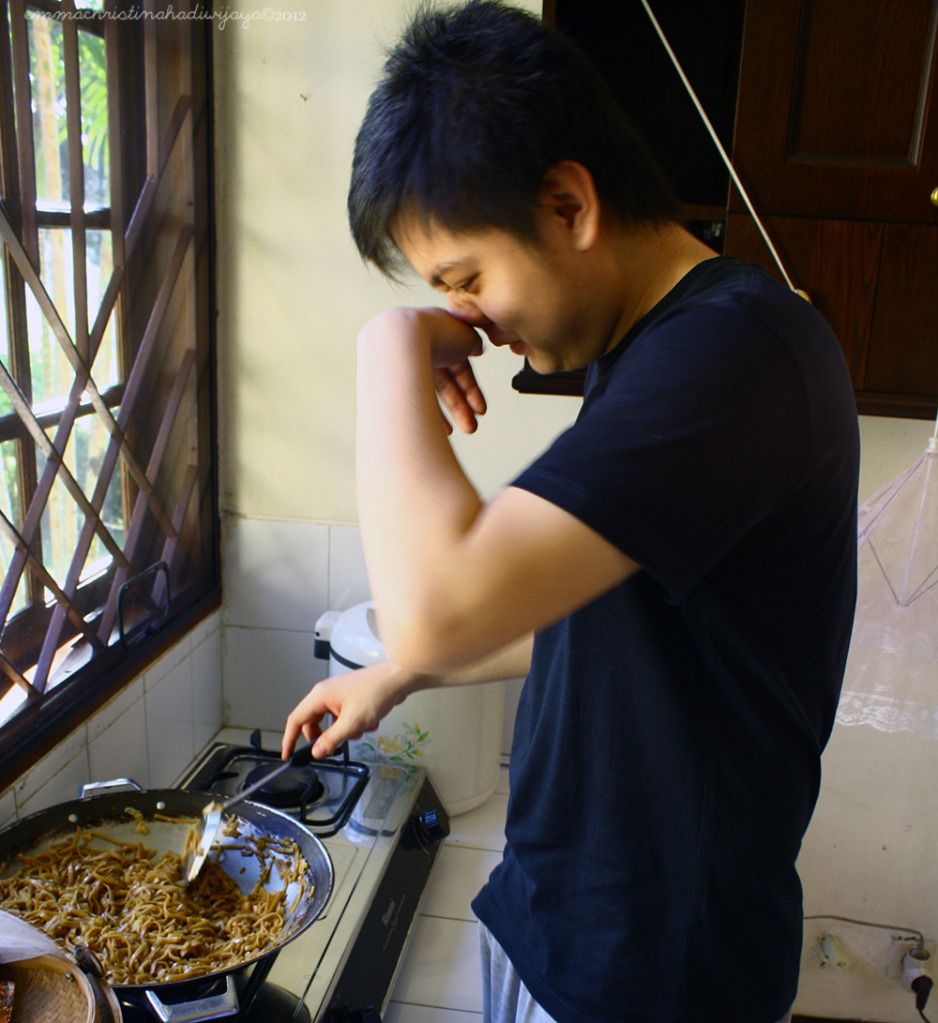 The boss was cooking.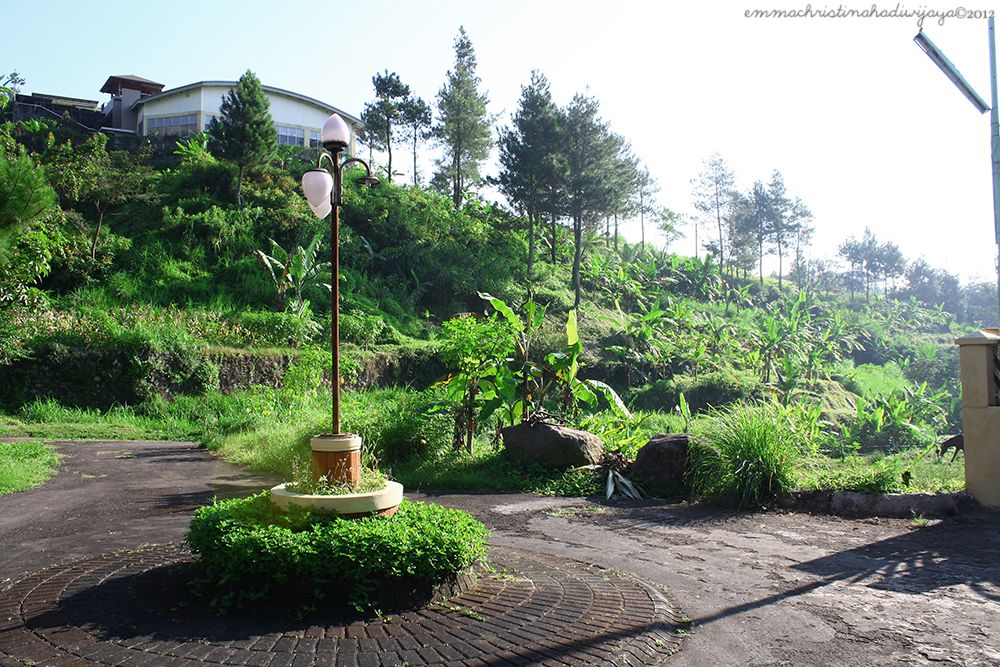 Horse! Pretty horse.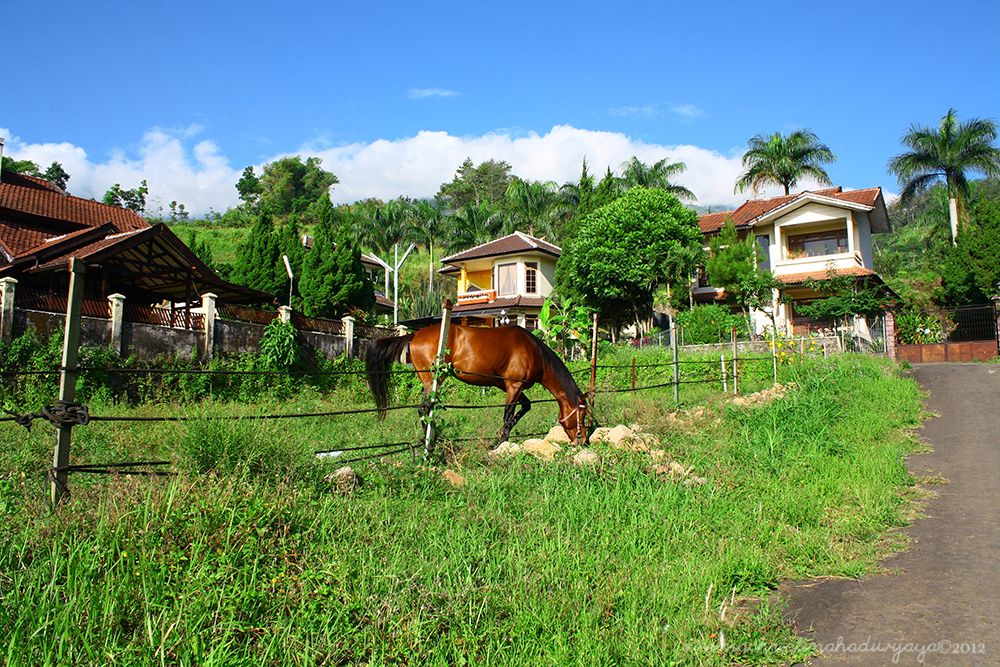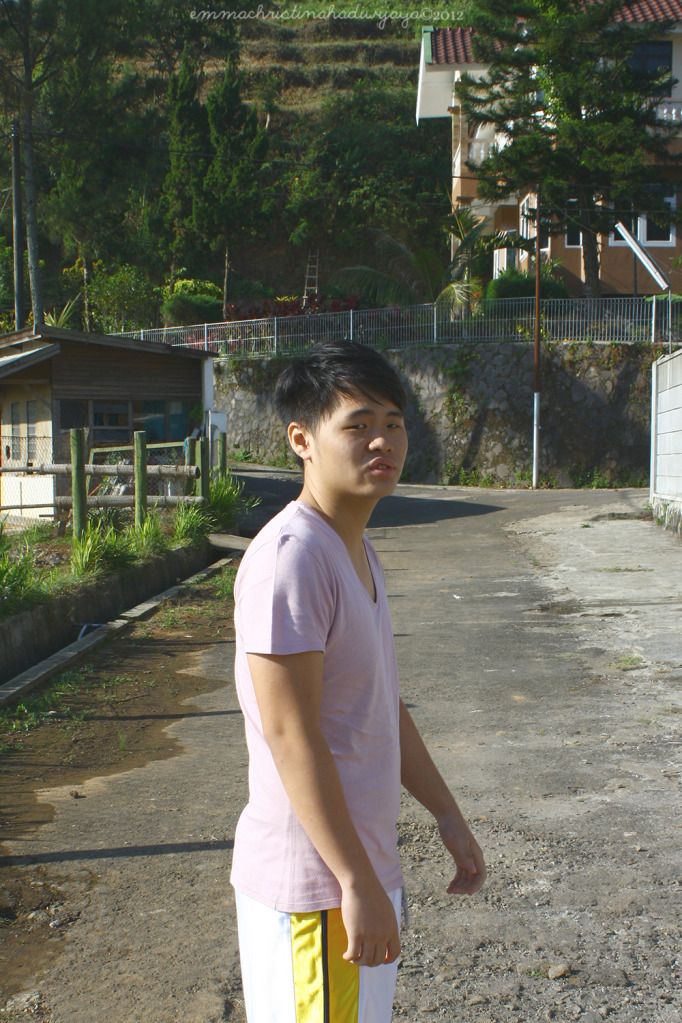 Boo's mimic in his pajamas.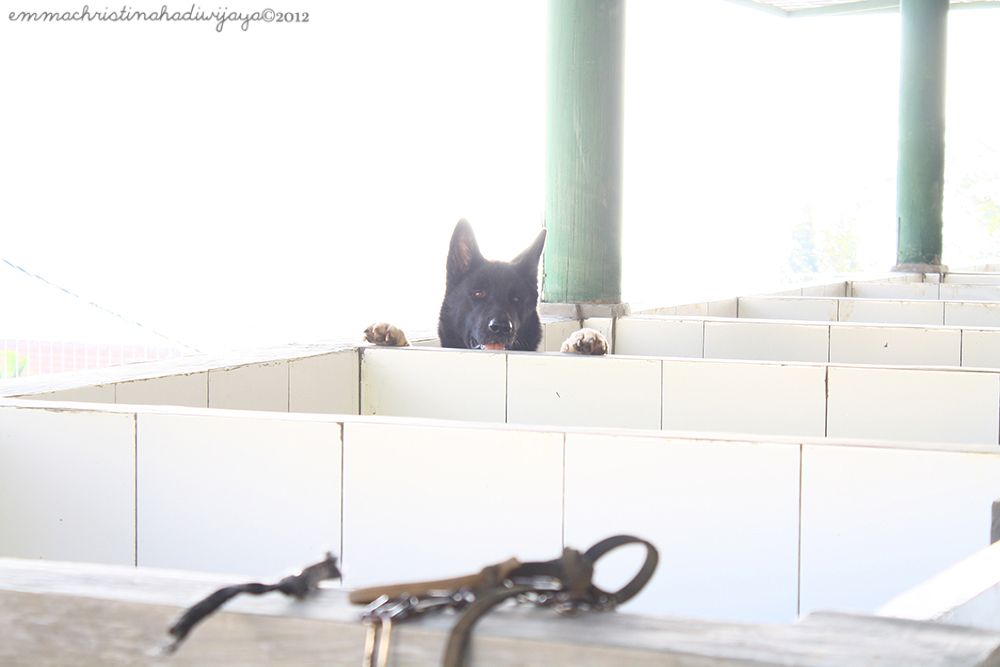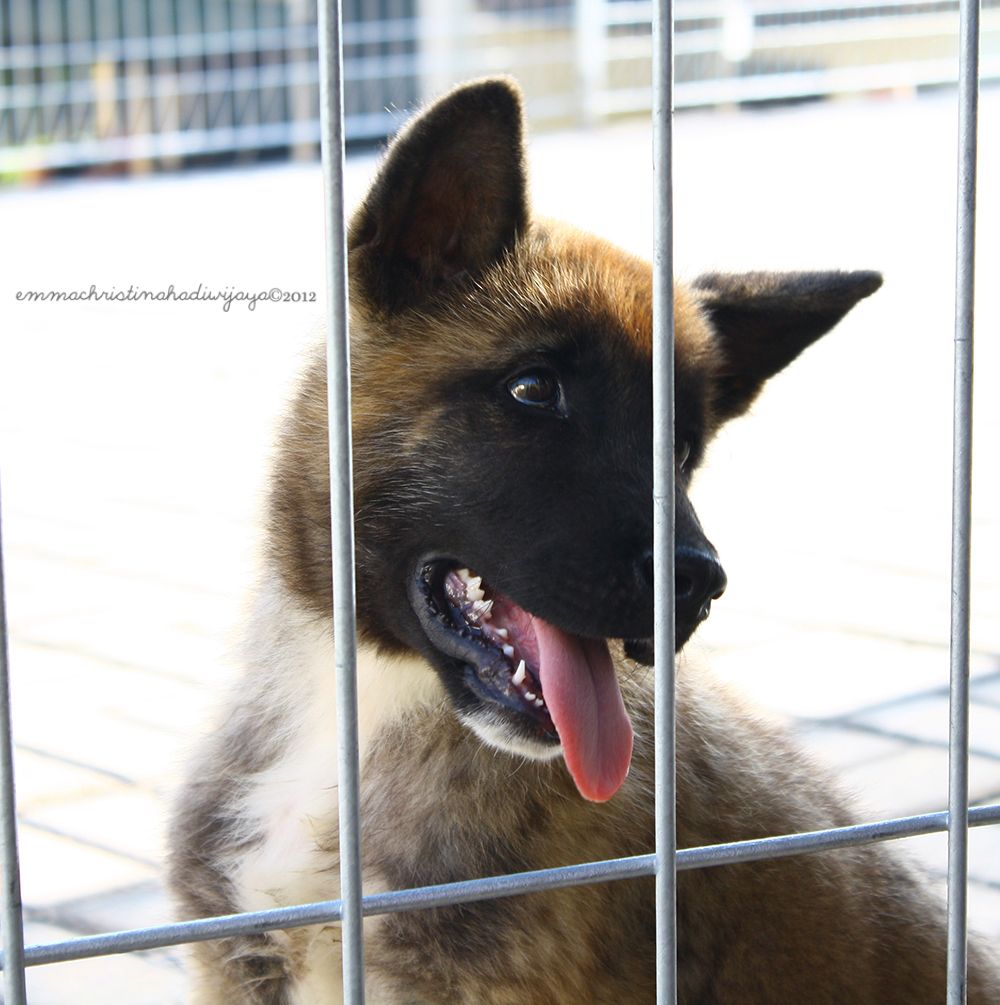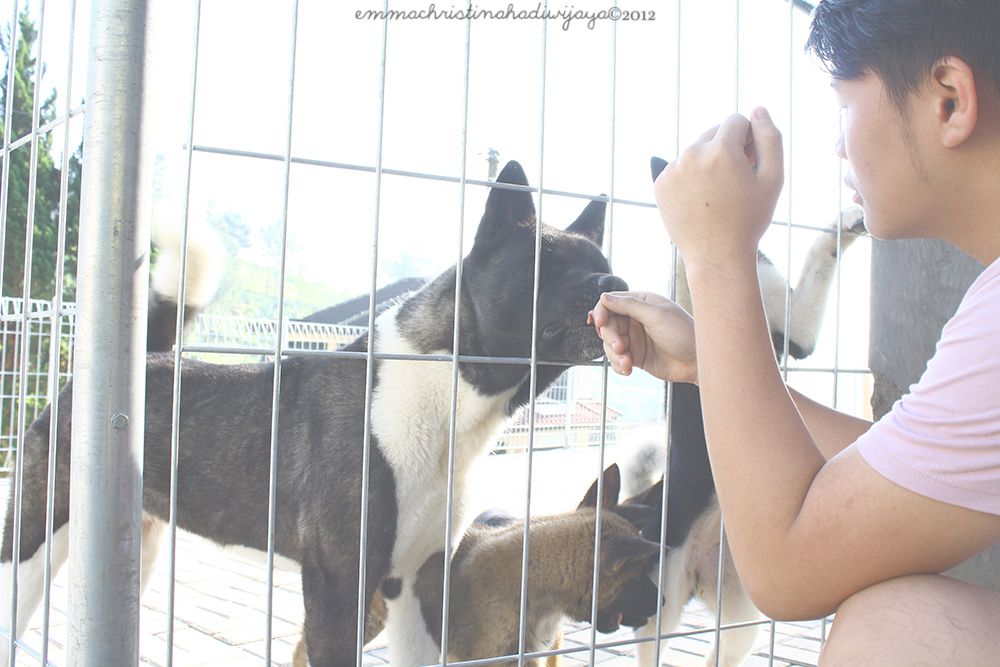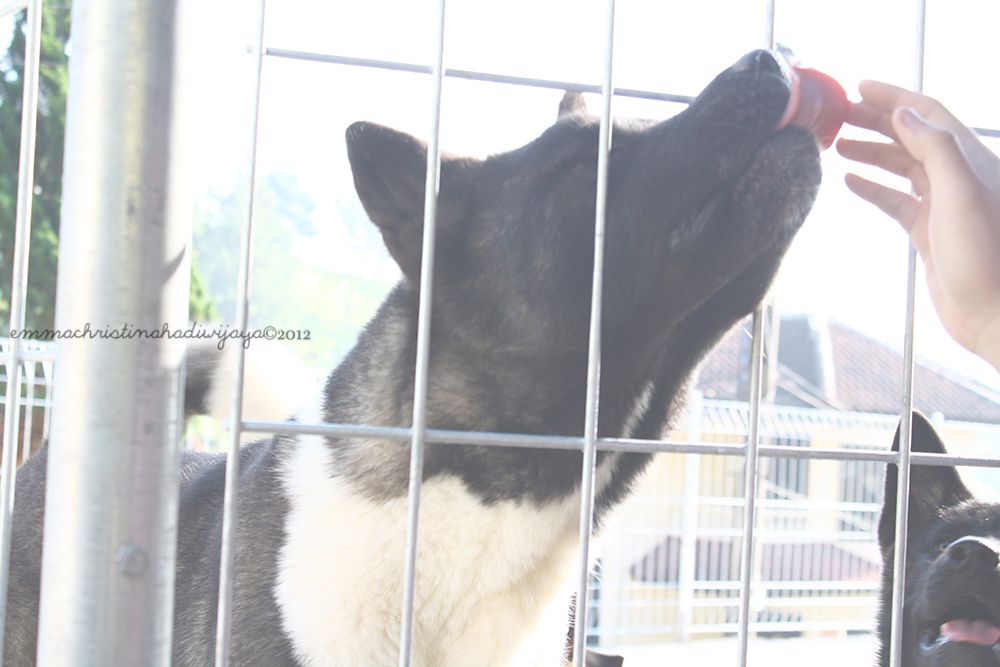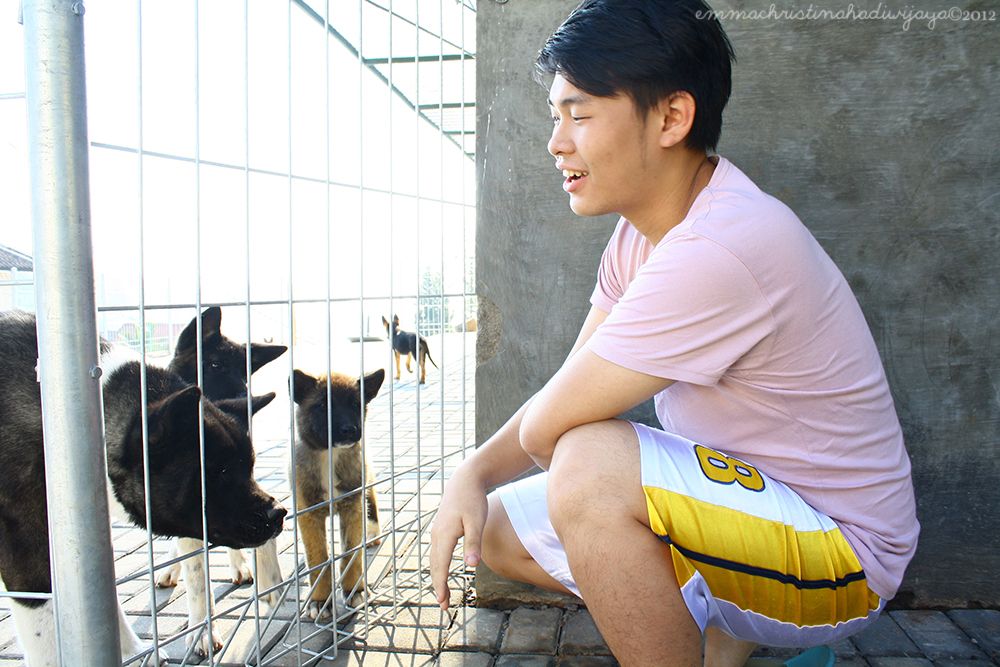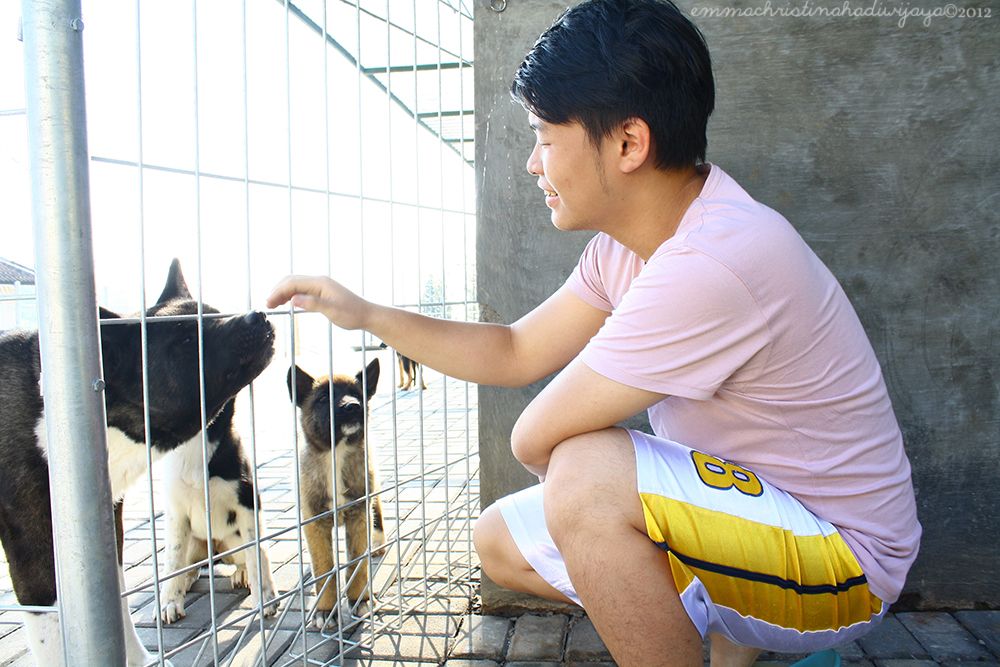 He acted like Dog's whisperer. Lol.
I had a super terrible stomach ache and i need to comeback home. Boo was kindly make me hot bitter tea. Stomach ache slightly reduced. Everybody started to wake up and we decided to go there again once more!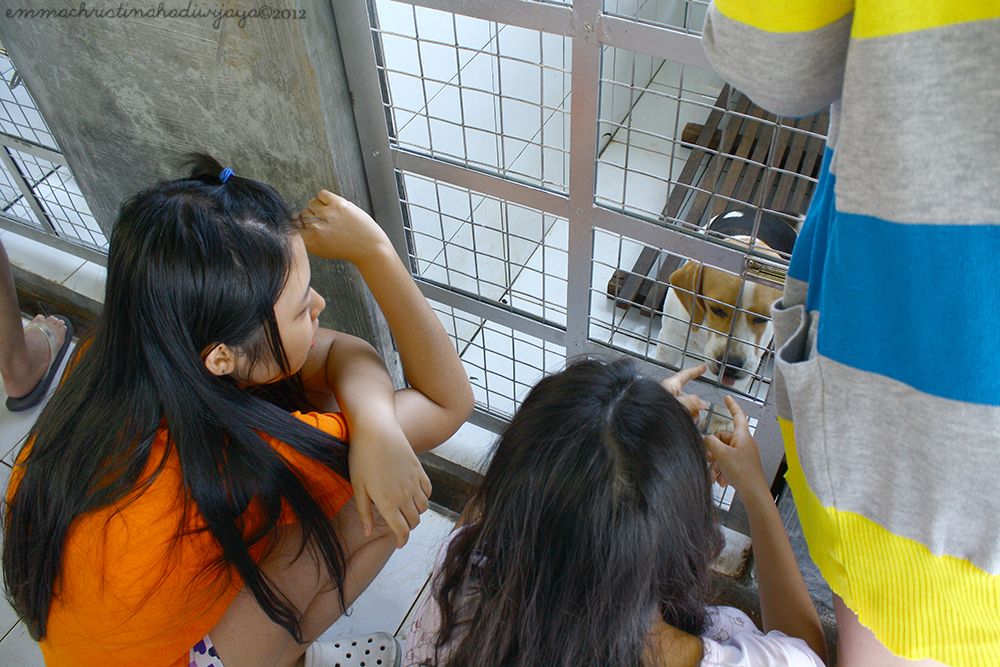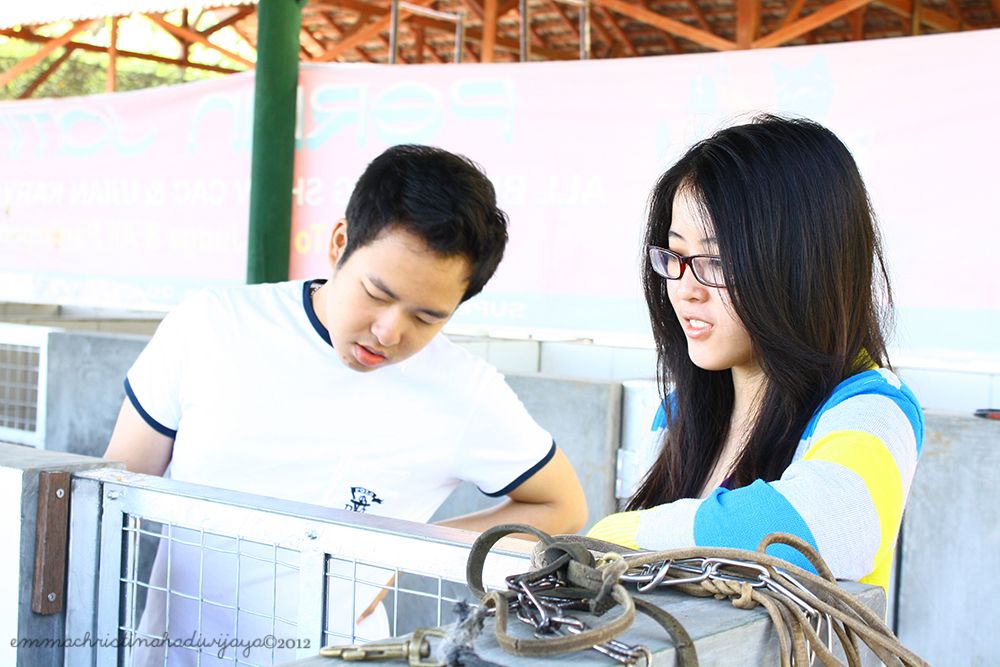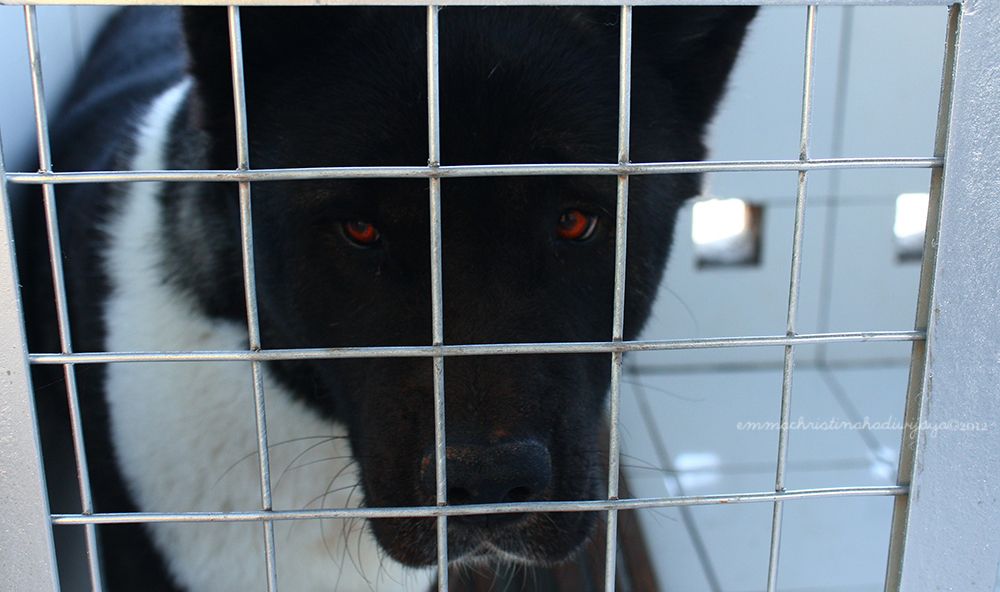 There was not much to do in the Villa but i felt it was a good escaping for everything in Surabaya. The place was quite and peaceful. Even most of the time i spent it just for sleeping there, lol. The satay seller came again in the noon for our lunch, even there were still a lot of foods lying on the dining table.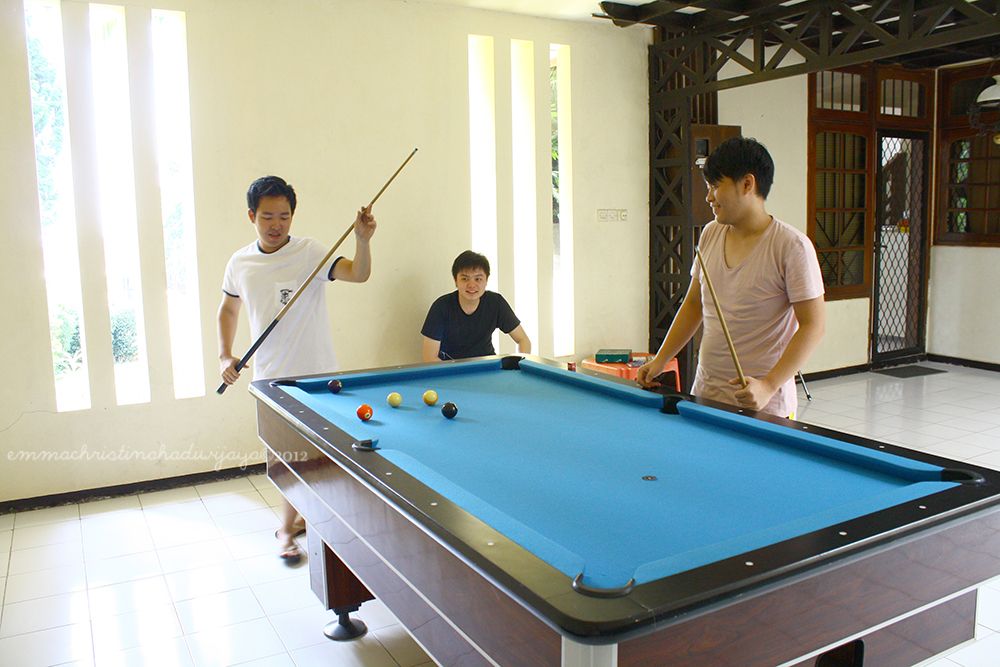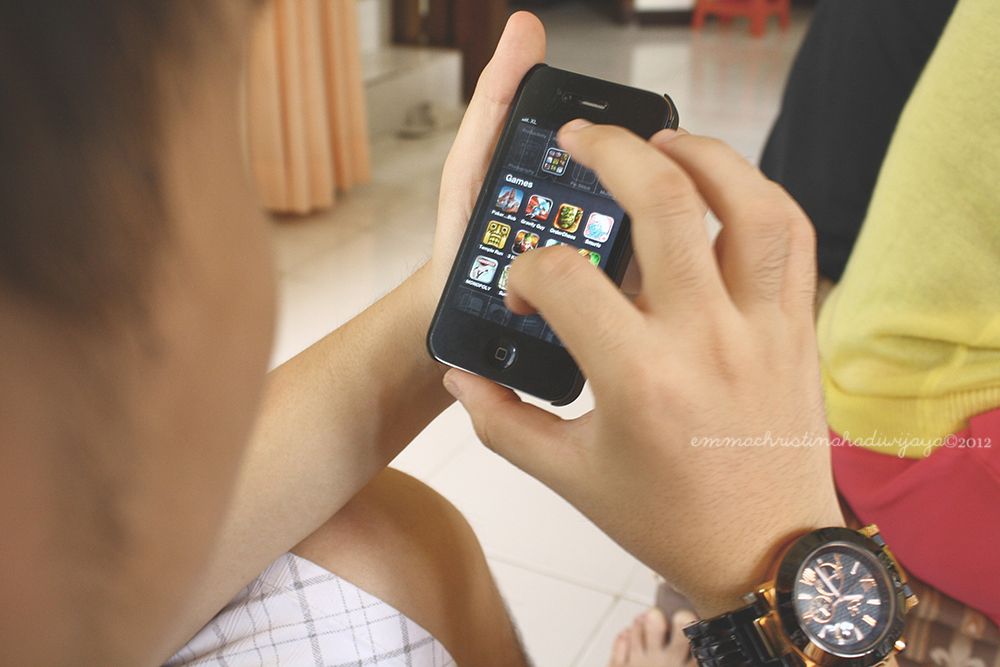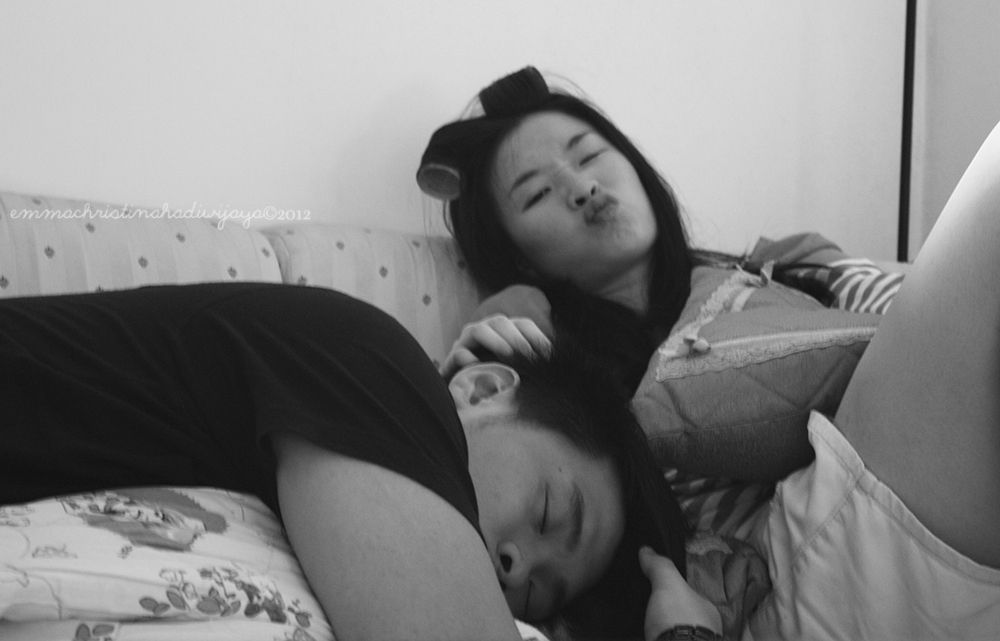 Purr purr purr .. ;)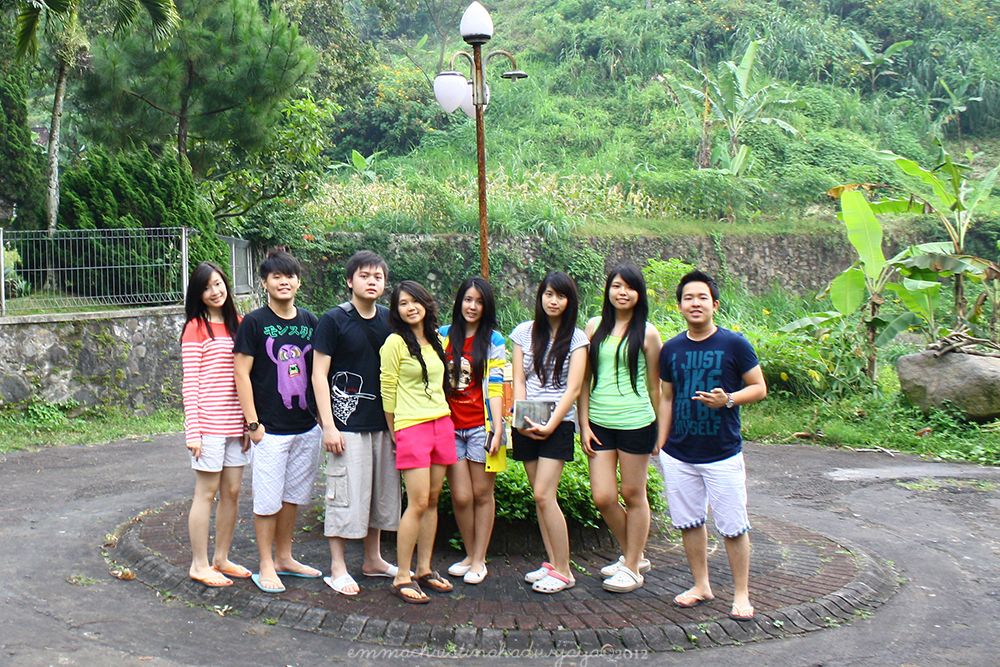 Succeed photo.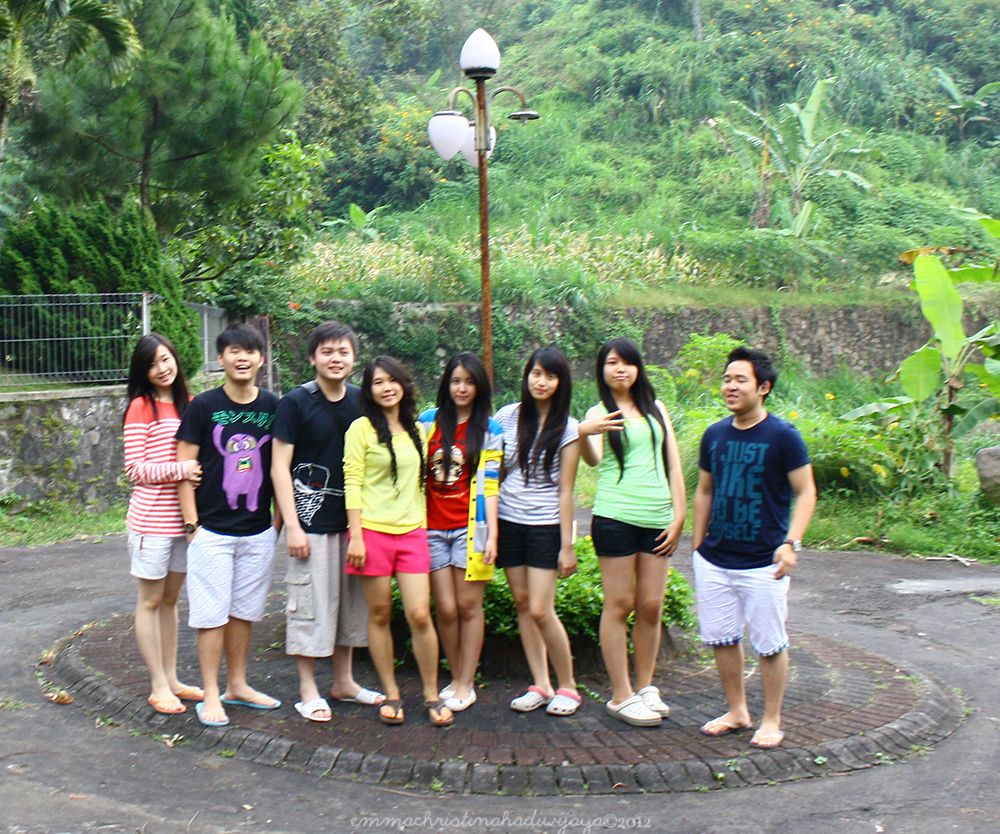 Failed! Shaking and Surya had not ready yet. I don't know why Milla posed like Entrepreneur style from my college .__.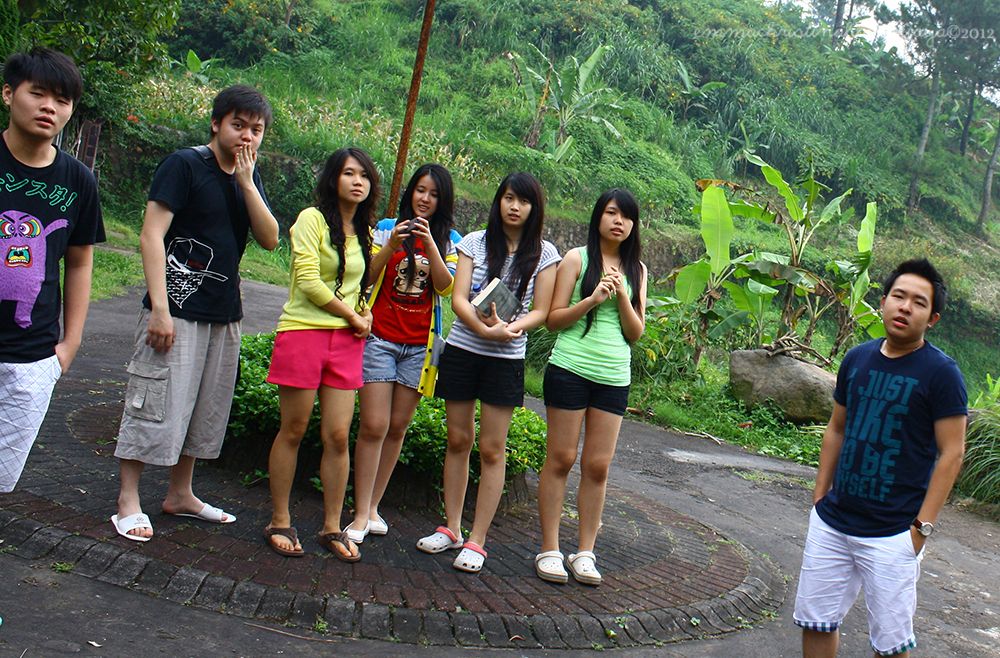 I feel funny about this photo. How Vincent and Gita had a contrast pose and how Evan and Surya had a same pose, same position, like bodyguards. lol.
After packing our things, we went down at 3pm. We bought klepon near there, and had a great afternoon snack (i don't know what i should called it, because it's not lunch, yet dinner. And it's definitely not SNACK) at the famous grilled and fried chicken, Bu Sri. Yummy, but i don't like the chili. more spicy, please.
Mr. and Mrs. mafia B)
we arrived in Surabaya at about 6.30 pm. We decided to surprised my classmate, Winny. She had birthday on 6 July, but she was in Bali at that time, that's why she didn't join us to Trawas.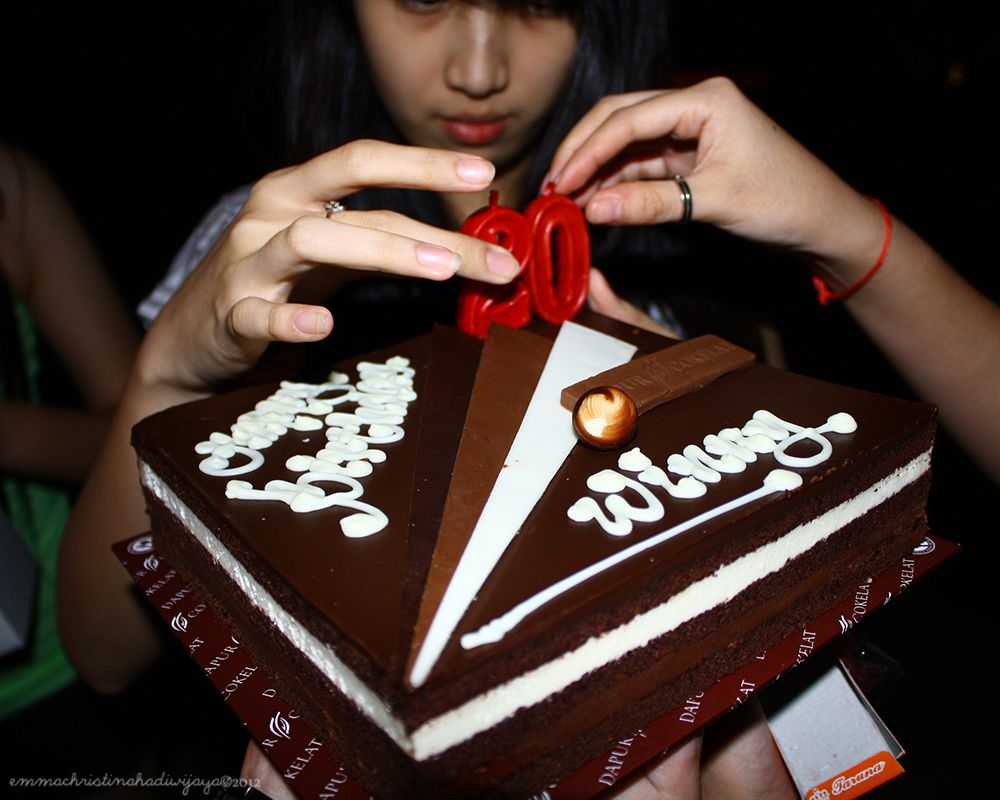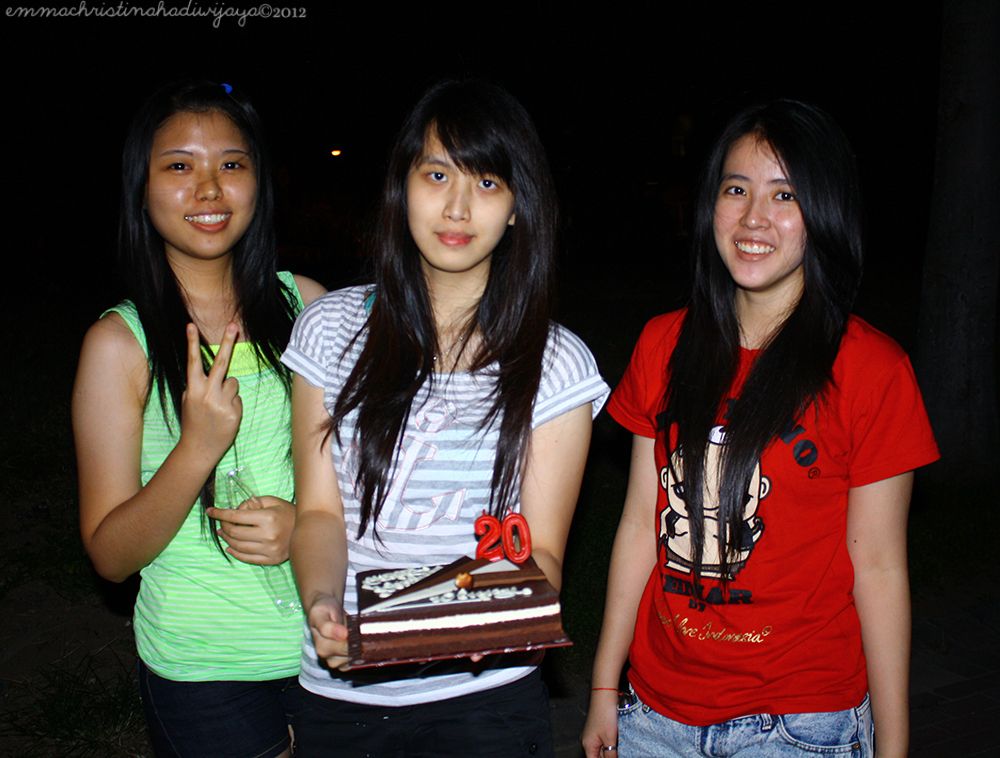 Ahh the surprise failed!! Lol. Really funny, it failed because we were to busy looking for toilet's light switch. I thought me and Sisca could borrow her toilet first. But suddenly, when we were looking for the switch, winny came out from her room and we were rushing to the toilet. But she already saw us! Huhhh.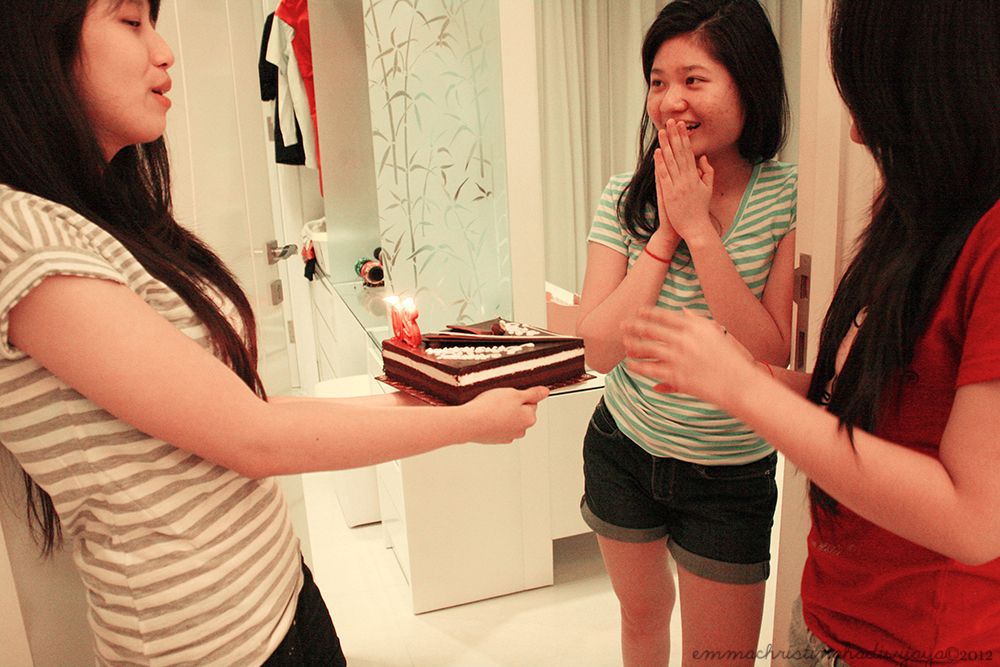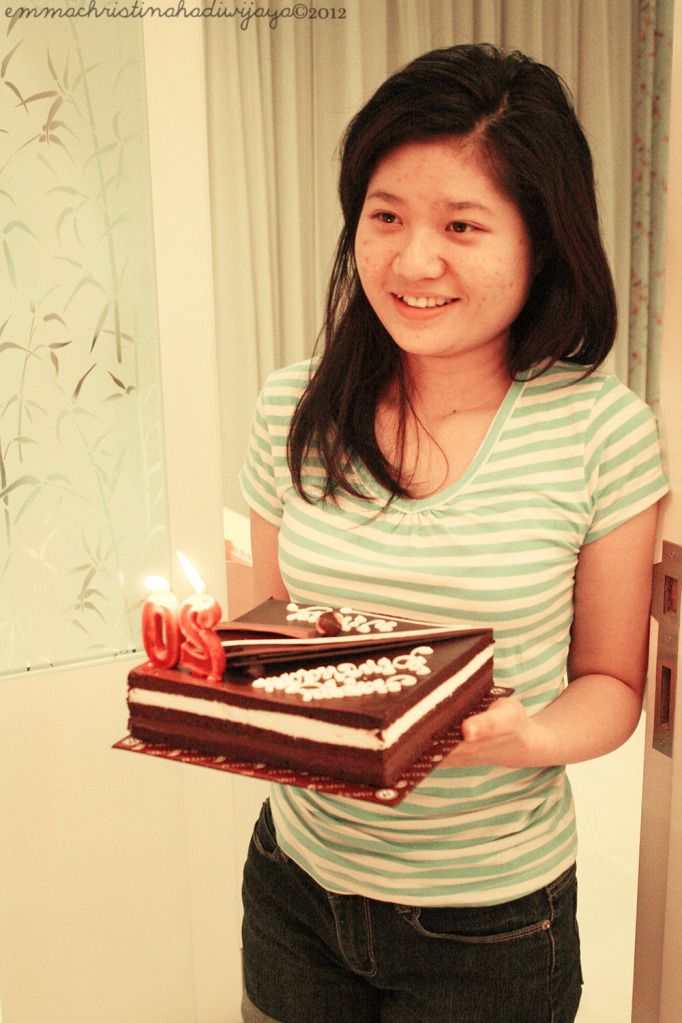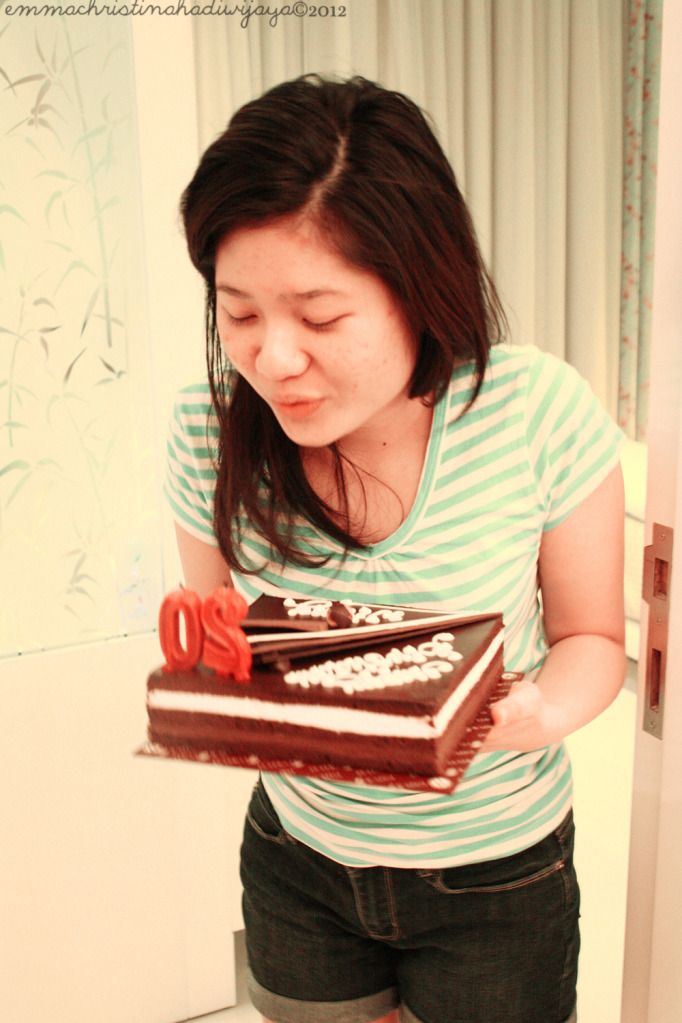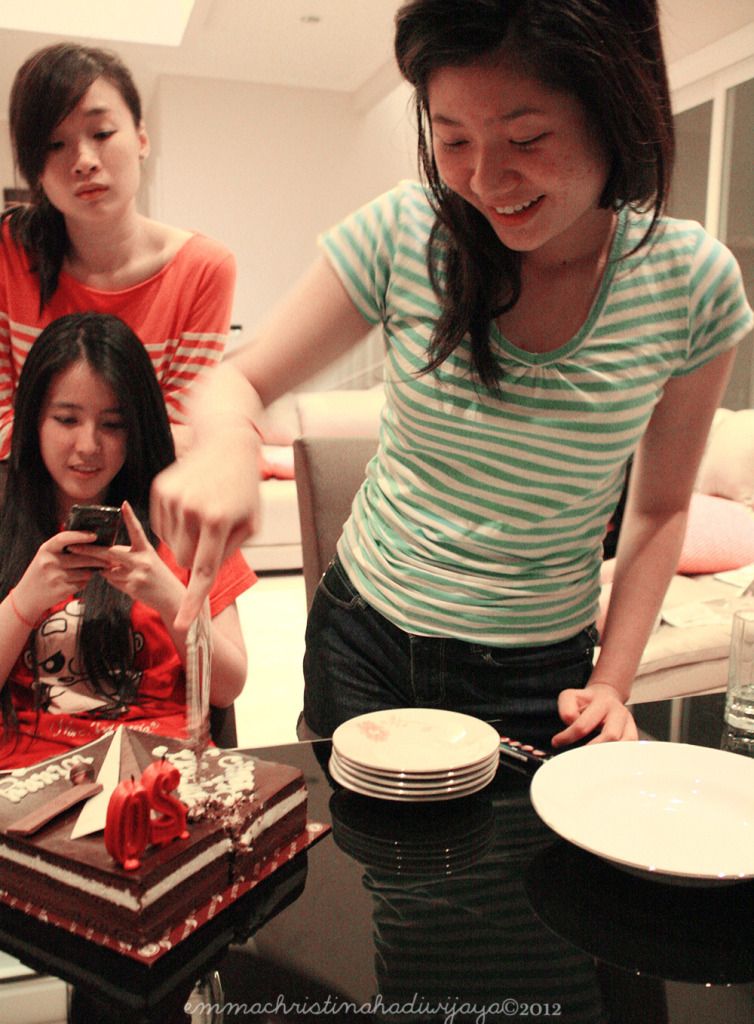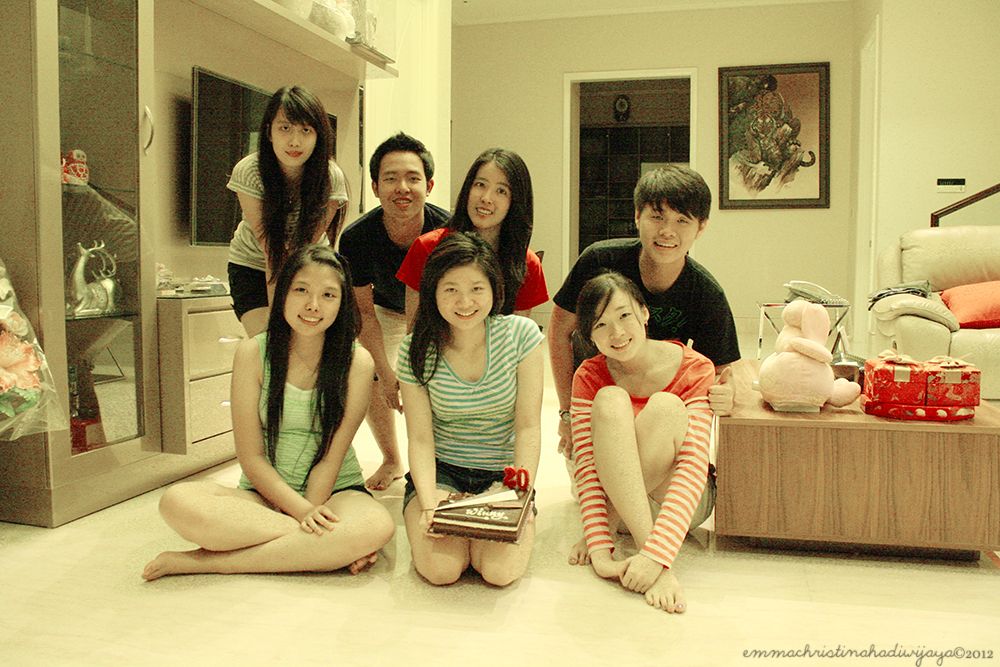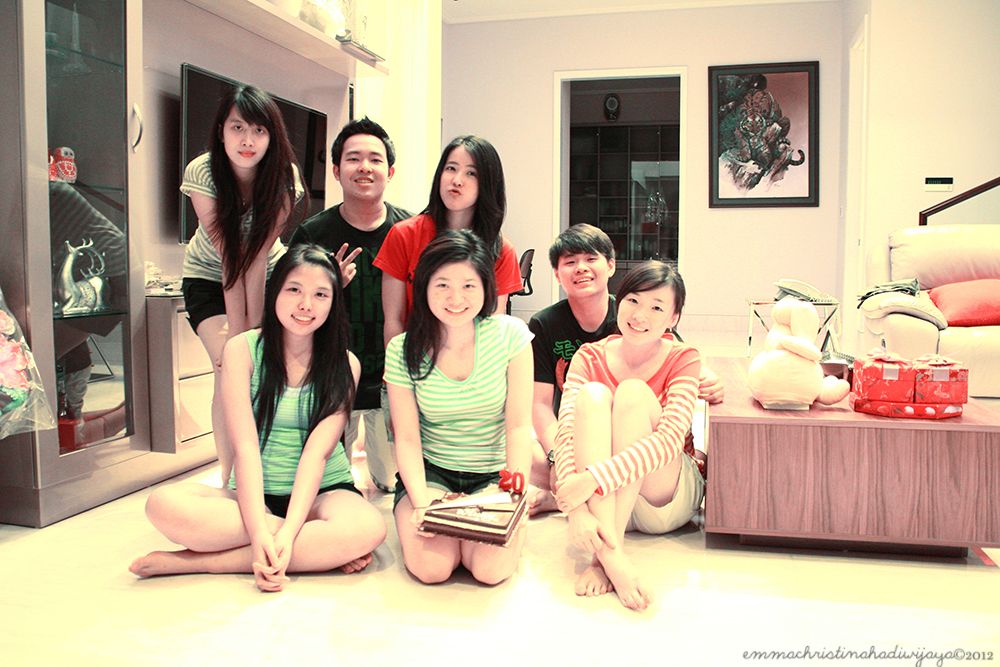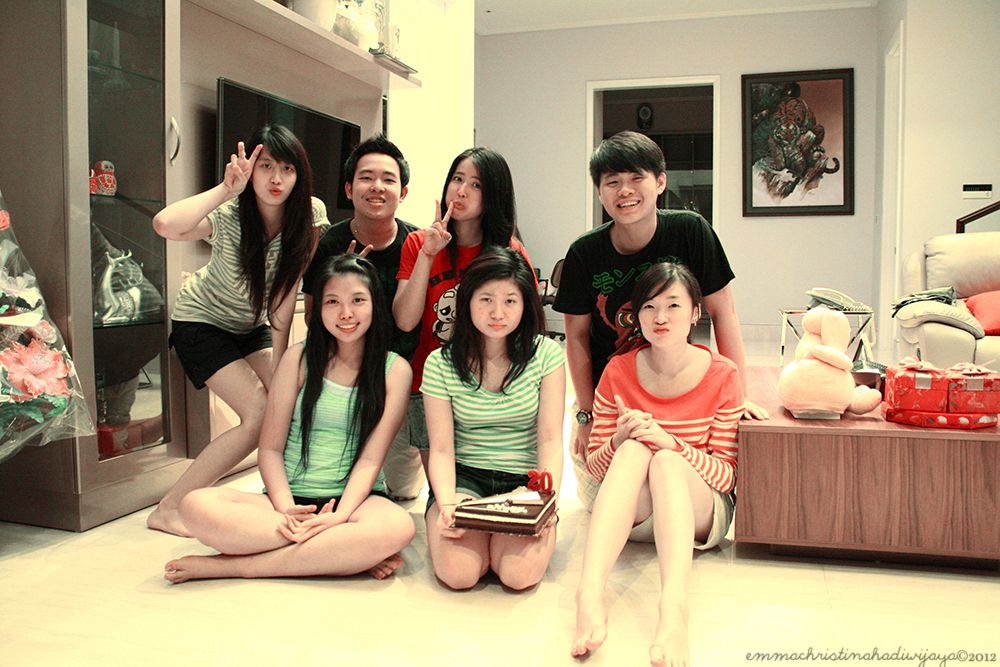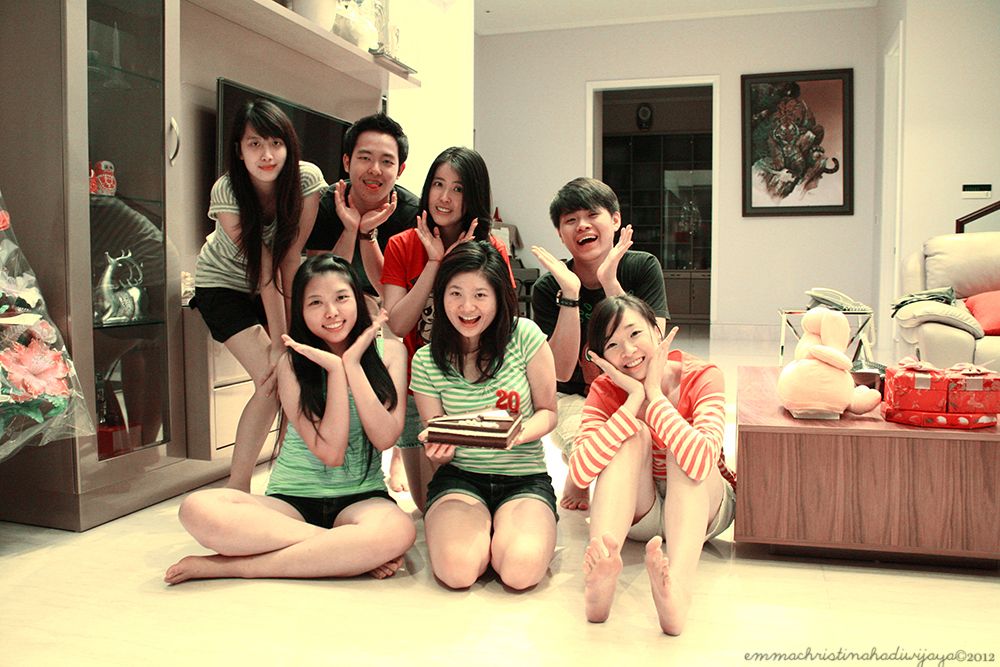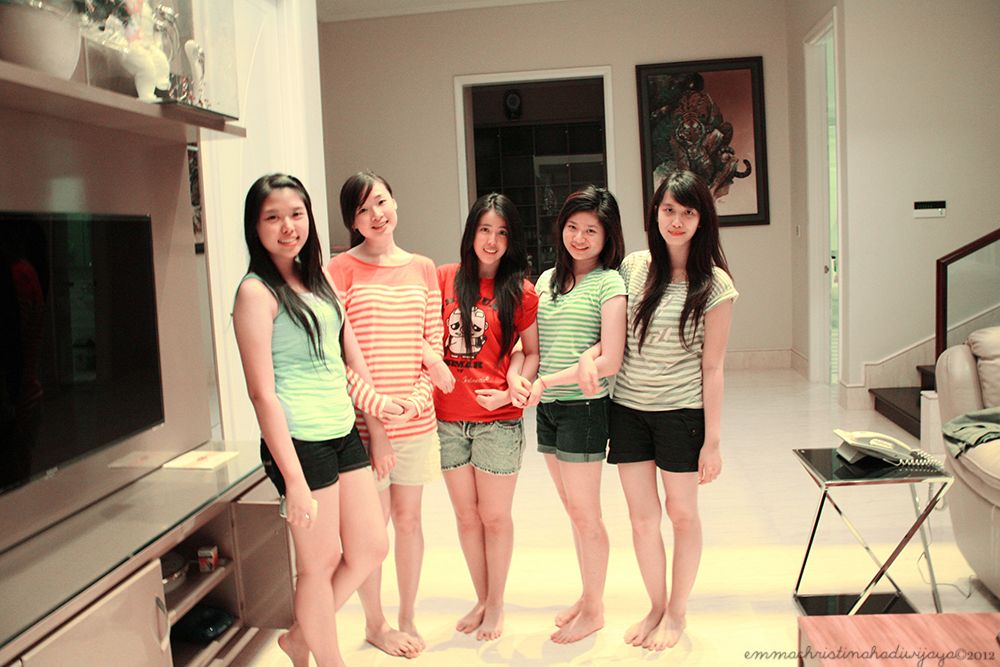 Happy belated birthday, Winny :)
And thanks for the dim sum too.