Ladies time : Italiano dinner
Friday, 14 September 2012
Surabaya is not as big as Jakarta, but this beloved♥ city is quite flourishing technically. Yea, let's say about transportation population, it's almost like Jakarta, i find traffic jam a lot nowadays. Not as severe as Jakarta, but it's annoying enough (⌣́_⌣̀) But i still love this city.
Another thing that i love about is uptown people recreation a.k.a malls and cafes. Surabaya is poor of recreation area for tourist, you know. Even our zoo isn't recommended for any tourist. I ever did a search about Surabaya tourism for English assignment, so i have to search what tourist said about Surabaya, and all of them said that Surabaya is boring. Yes it is, we are lack of any recreation parks or objects :( best so far is just malls. But it is quite refreshing for hometown people.
Ever heard about Vittobeneto?
I don't know why but i always classify this restaurant with La Rucola and Casa Fontana. Maybe because they serve italian. I never tried Casa Fontana and this was my first time eating at Vittobeneto. Lot of people recommend this place for chillin' with friends, so we did :) When we were in high school, we would rather hangout at malls because we found so much entertainment, but now, i should say that i love to sit in a cafe, talking about each other life and news (means : gossip). Yea, i had a good chit-chat night with my ladies♥!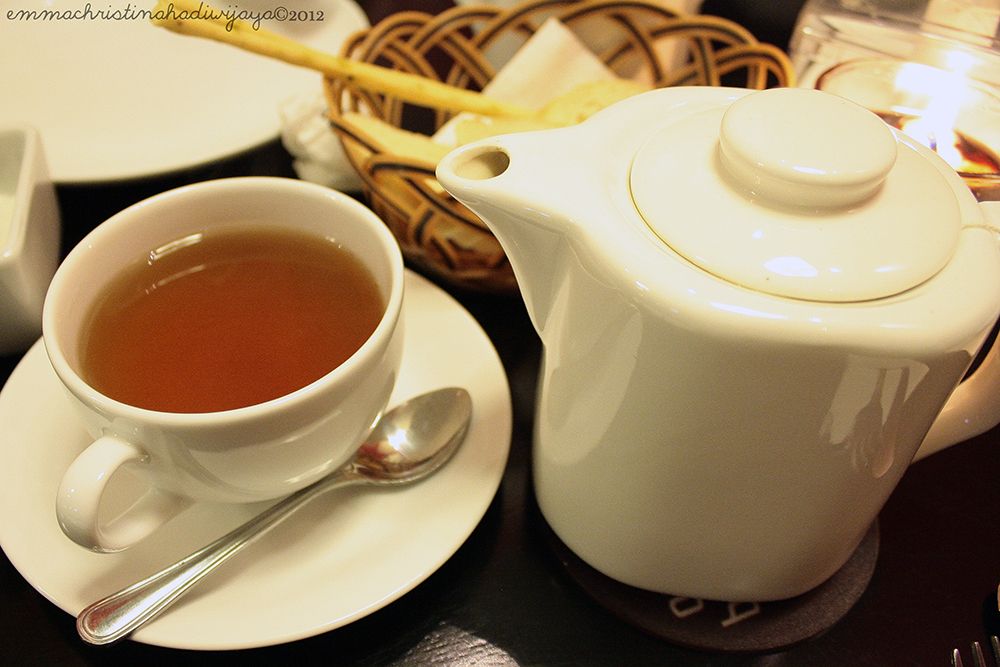 Let's be real. I'm kinda person who don't like to combine a heavy food with heavy drink. For example,
Chocolate Milkshake with vanilla ice cream
and pasta
-SO MUCH FAT
, or
Green tea frappe with black bubble
and sushi
-never found that sushi is compatible with milky-fat-heavy drinks, maximal just juice.
If i feel like want to drink that heavy drinks, i won't order food. So, in every case, every restaurant, every cafe and every food, i will always order tea. Tea is best of the best, fit in every moment and every taste with food i'll eat. For some cafes that don't have iced tea or whatever tea in their menu, or cafes that increase the price of iced tea to 30.000 IDR,
it is annoying la
! (」゜ロ゜)」 Wth, they sell ordinary iced tea which is SAME with food stall, but they priced it 30.000-40.000 IDR -which
Chocolate Milkshake with vanilla ice cream and cookies&cream topping with strawberry and so on
and so on is just 35.000 IDR wtf, and the food stall priced it 2000-3000 IDR,
IT MAKES NO SENSE
, lol. Tea is required in every restaurant, cafe, even food stall, with NORMAL price, k.
Vittobeneto got +5 for me because they have tea in their menu and it can be refilled. And a normal-cafe price (з´⌣`ε)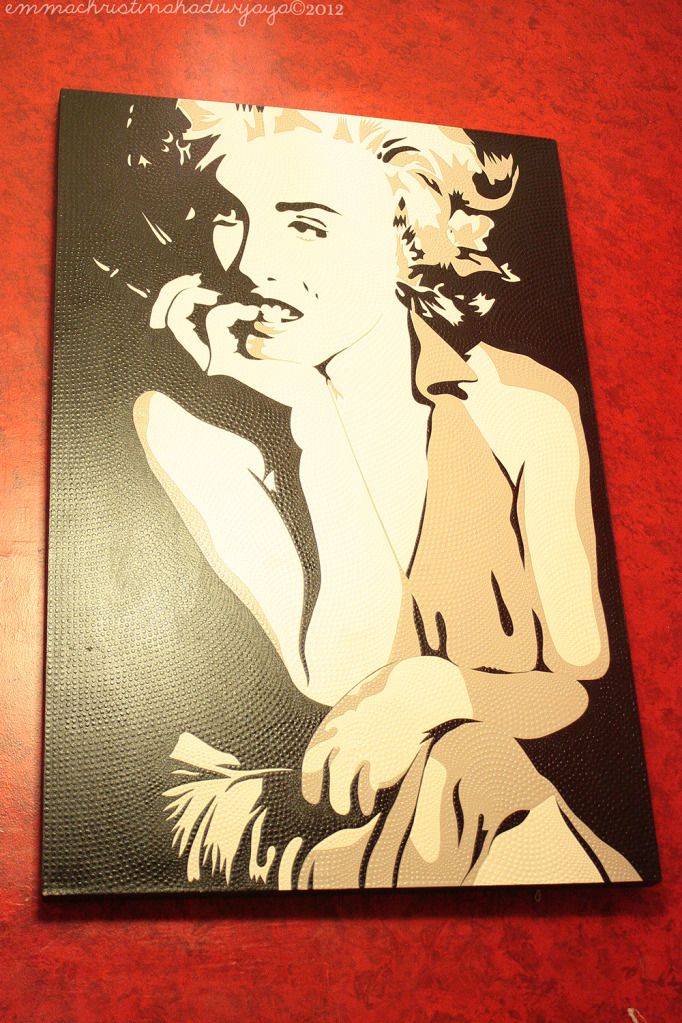 Here they are, my girls!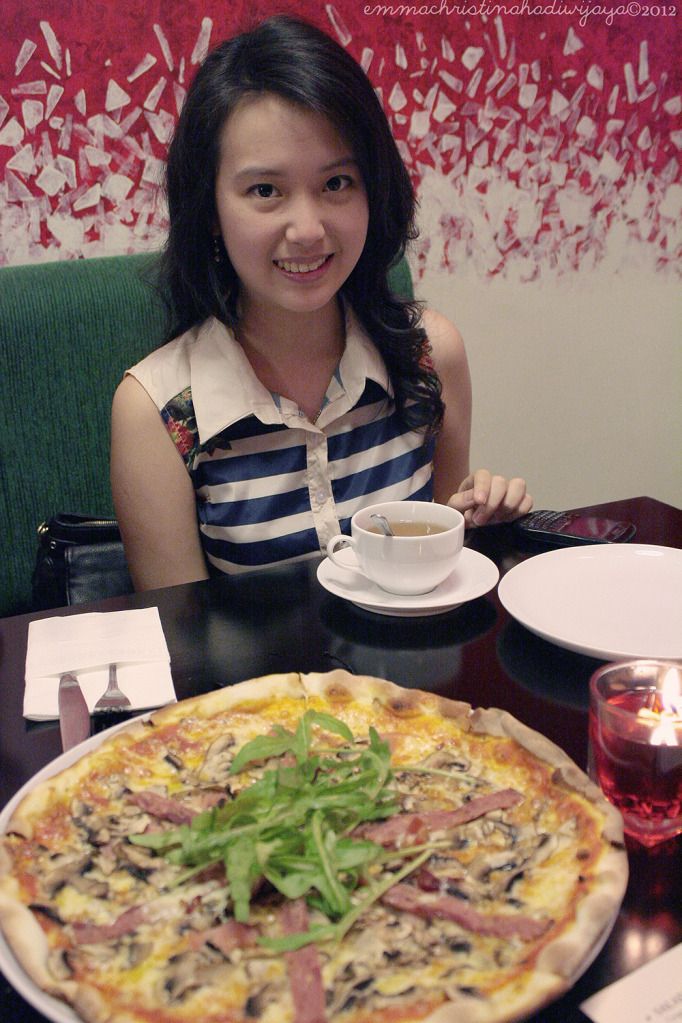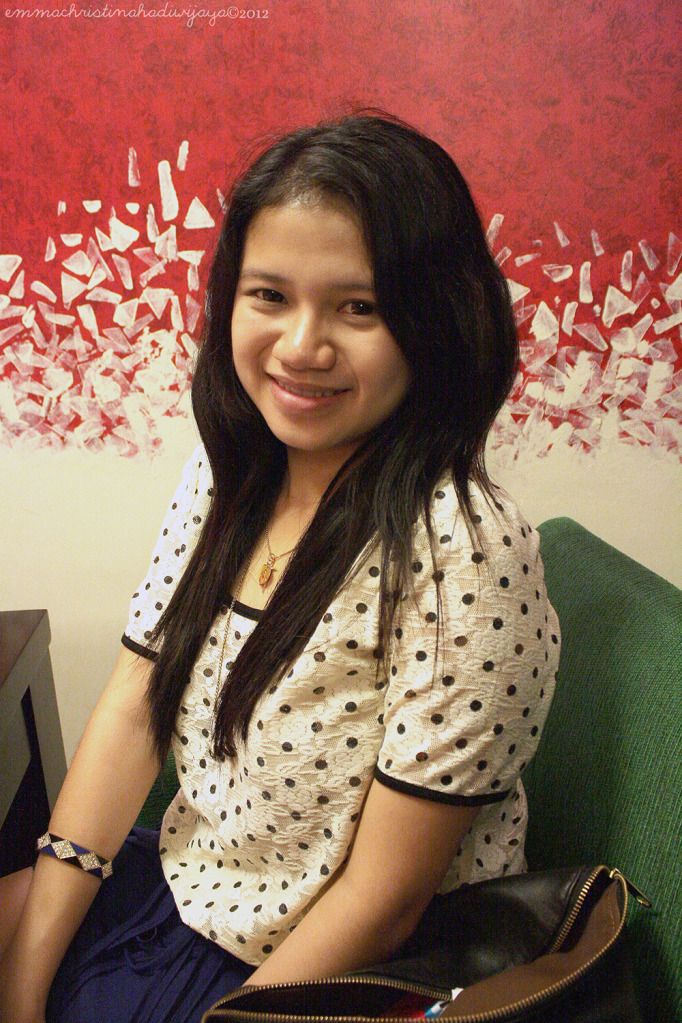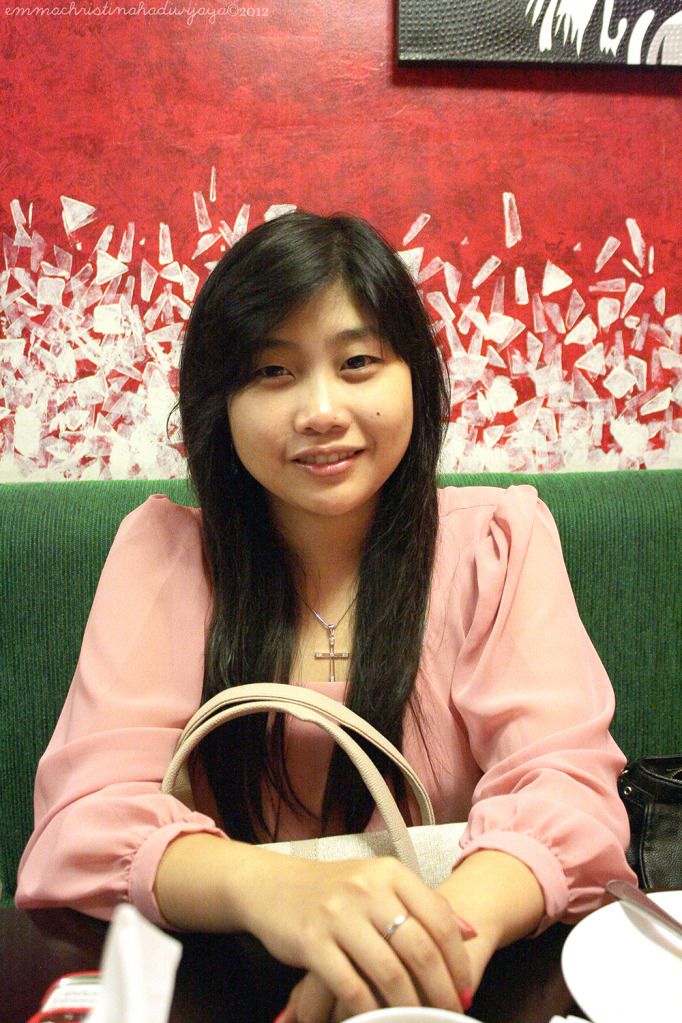 Cella, Beatrice and Feli.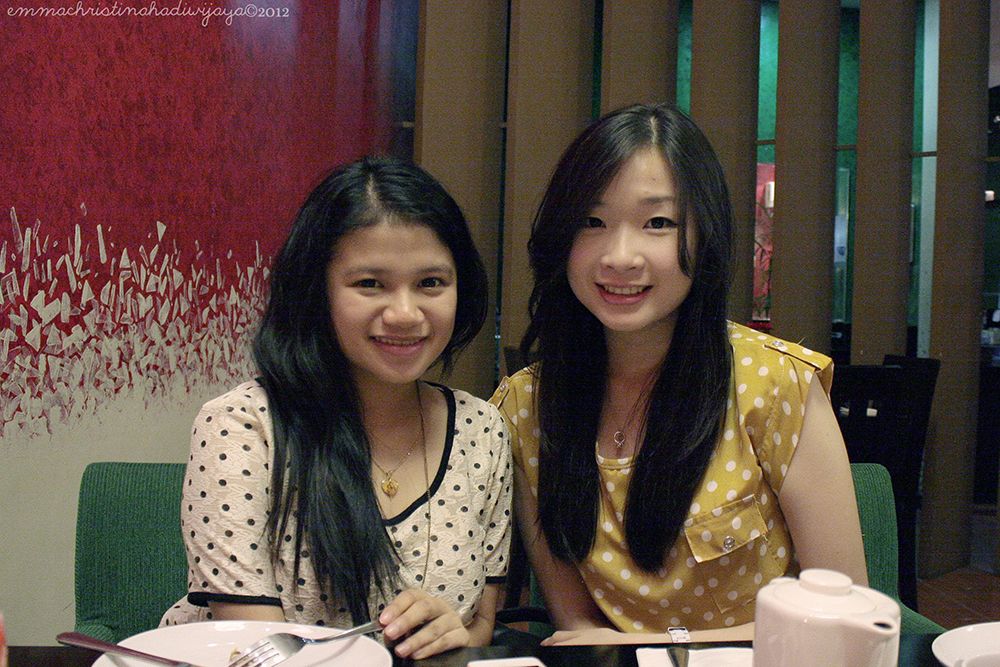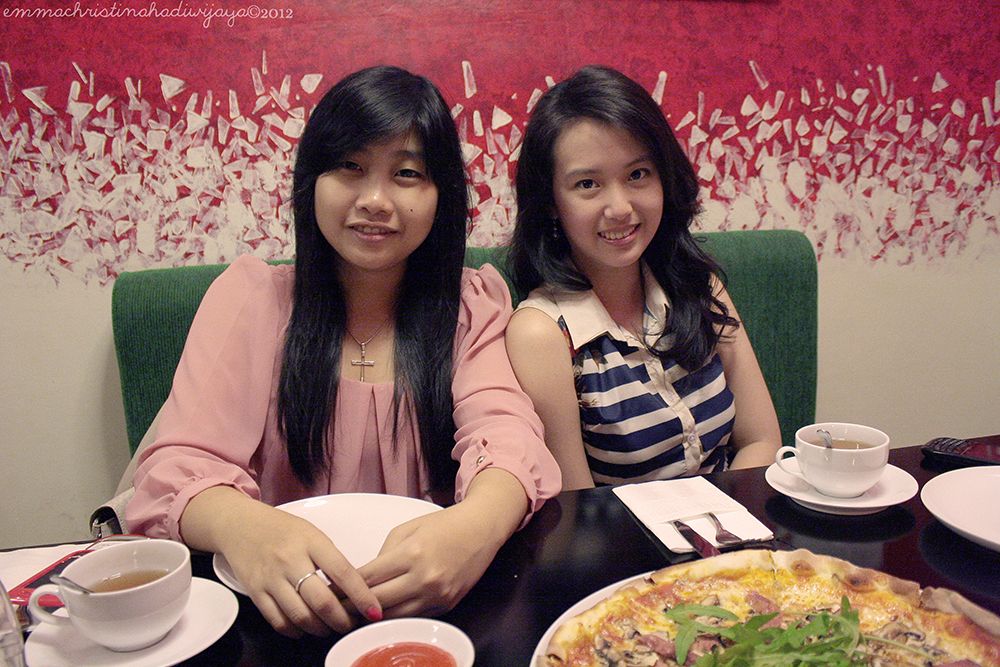 We ordered Pizza with mushroom, ham and cheese. The pizza is surprisingly good! It's thin and crispy, so you don't feel too full to consume all of the pizza, lol. Unfortunately, we ordered pasta too for each, so we got really really full.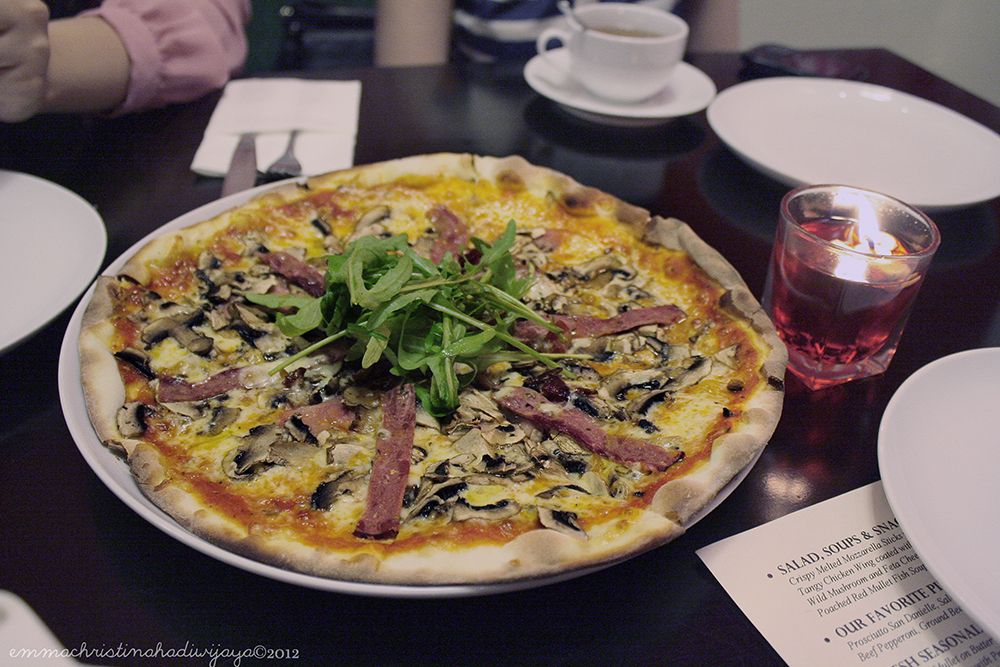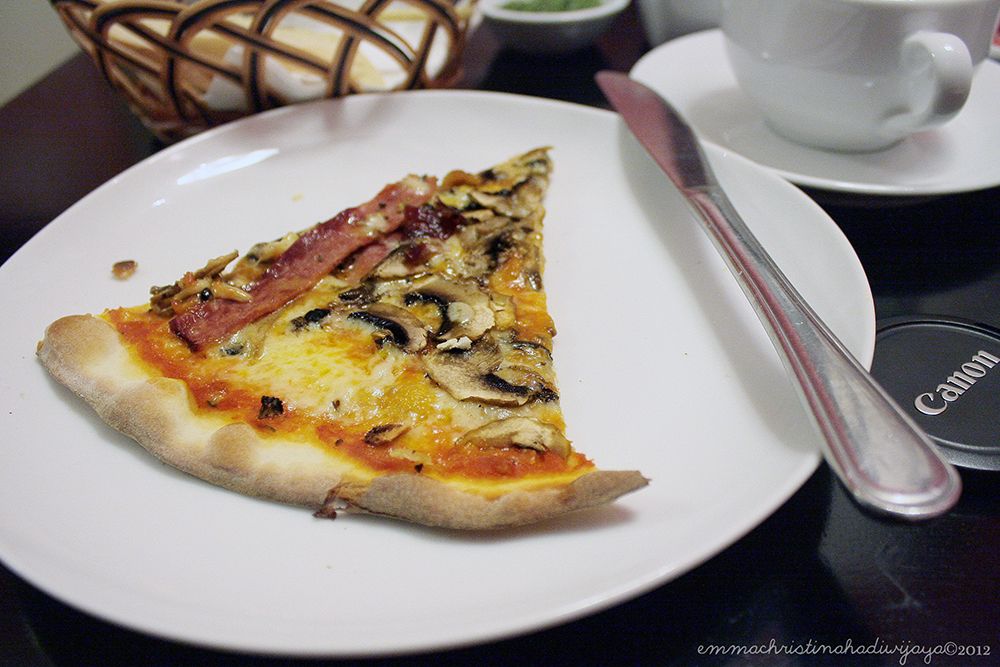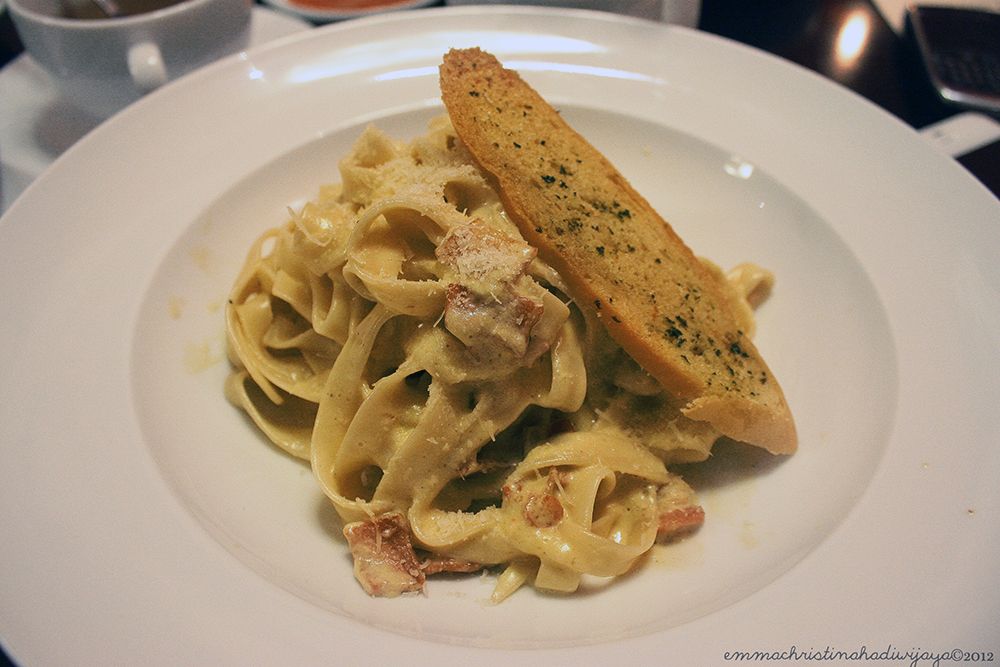 I ordered
Fettuchini Carbonara
, as always. It taste good but not the best, and comes with a-very-full-for-woman portion. They had Onion bread too. Always a good combination for creamy food.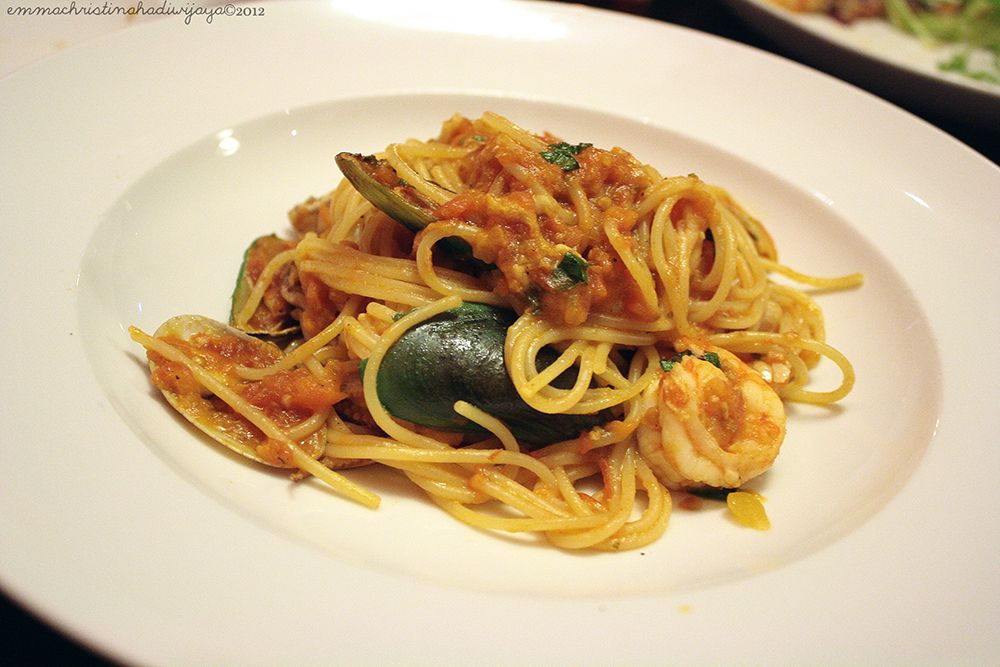 Cella's pasta,
Spaghetti Marinara
. I will recommend to eat this seafood pasta at
Vittobeneto
than at
Fish&co
, lol.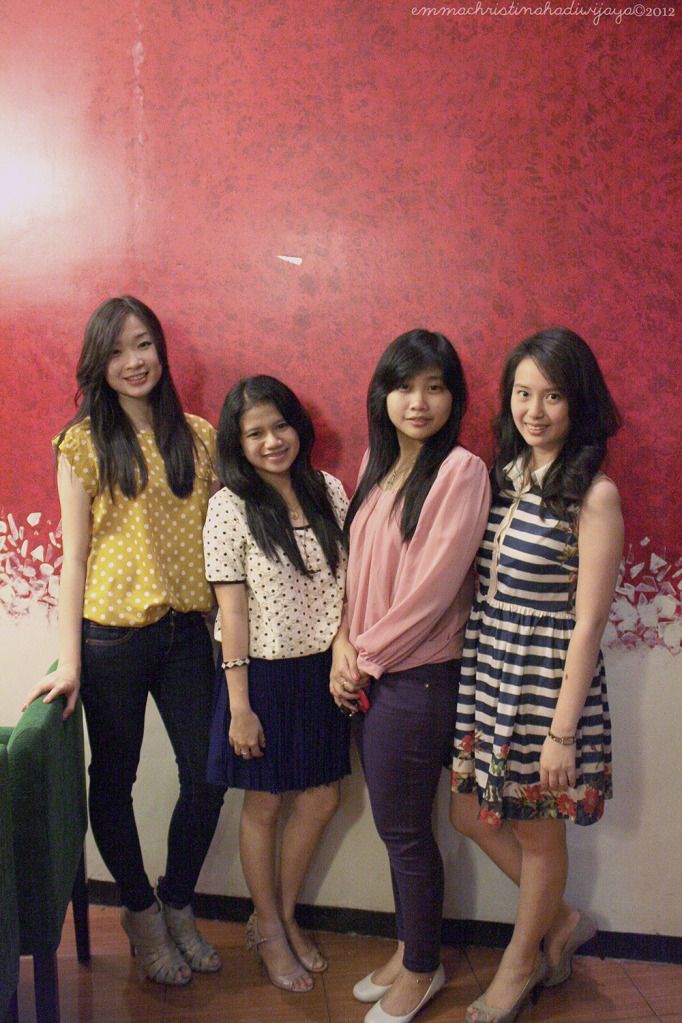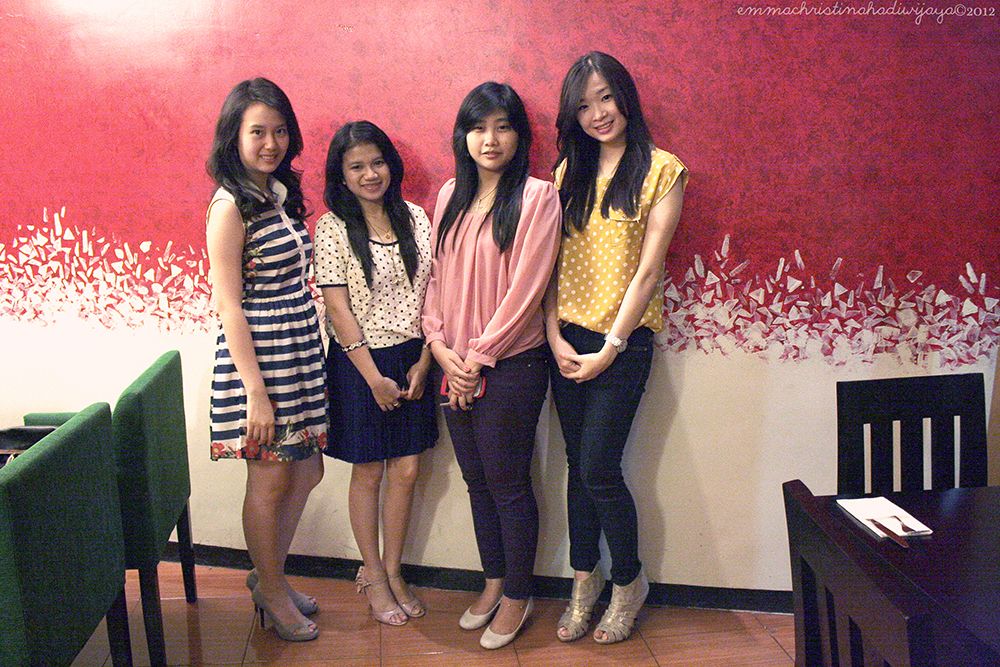 Cozy place, well-served, good foods and pretty girls : perfectly perfect!
What a night with you, ladies (ʃƪ˘˘ﻬ)~♥