Late post : Mr. Cinephile's birthday dinner
Hey.
It's been a very long time since my last last last post. And the post i will publish today might be really late. Well, whatever la ya.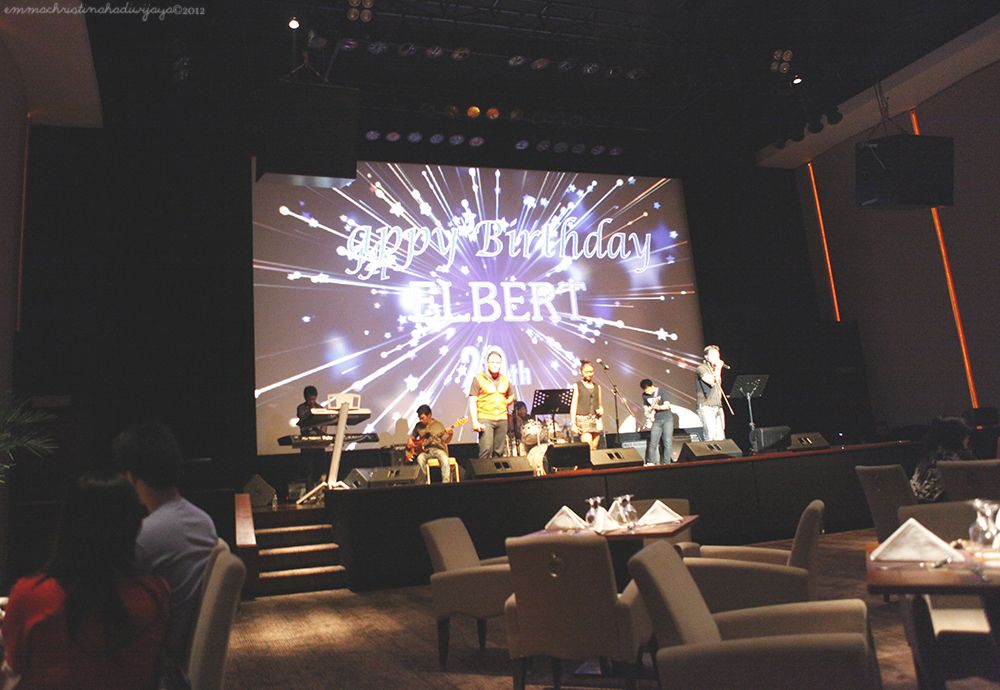 Elbert Reyner
, one of my friend who love movies more than his life, invite us to have birthday dinner at his favorite place -of course,
the Premiere
, at
Ciputra World
. It is like Cinema XXI's luxury cafe. He must be adore this place so much.
We planned to surprise him but we didn't know how. He was really, really scared if he got prank, so he warned us like, 100 times, that he didn't want any surprise. But, a birthday without a surprise? How come! lol.
So we made a video and decided to give to him via Facebook, or DVD. But fortunately, the Premiere got this big screen and we decided to play it there. Well, well, not so good idea. The video is our photos carried a writting of wishes for Elbert's birthday. Therefore, if we played the video there, it should be shame on us! But..... whatever.
Elbert got so nervous when the MC called him and tried to talk to him. Like.. seriously nervous. Funny, lol.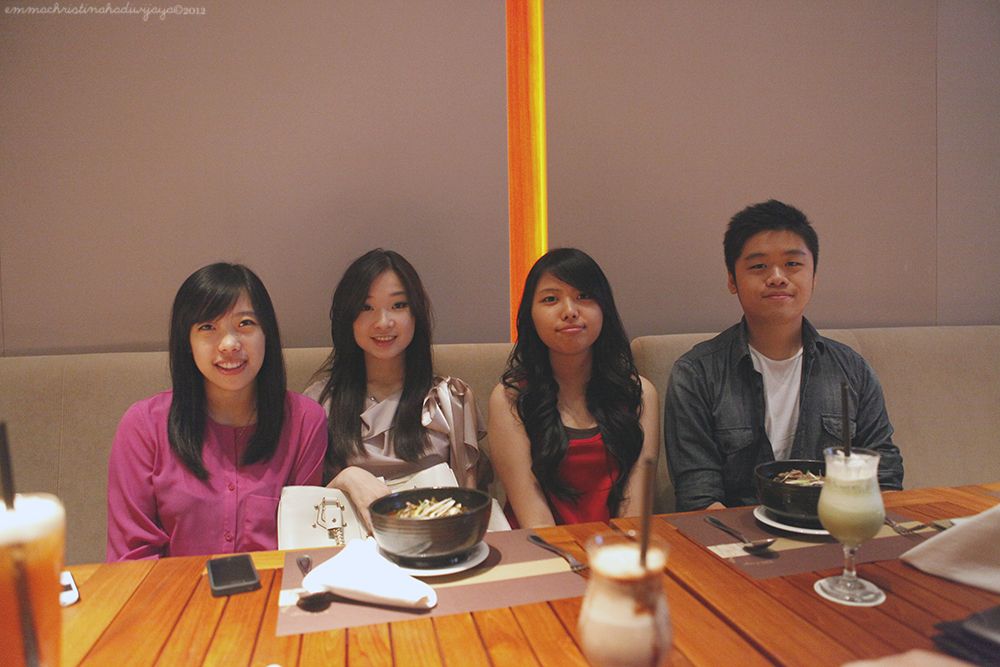 Bad hair day. Bad make up day. I know. Don't tell me.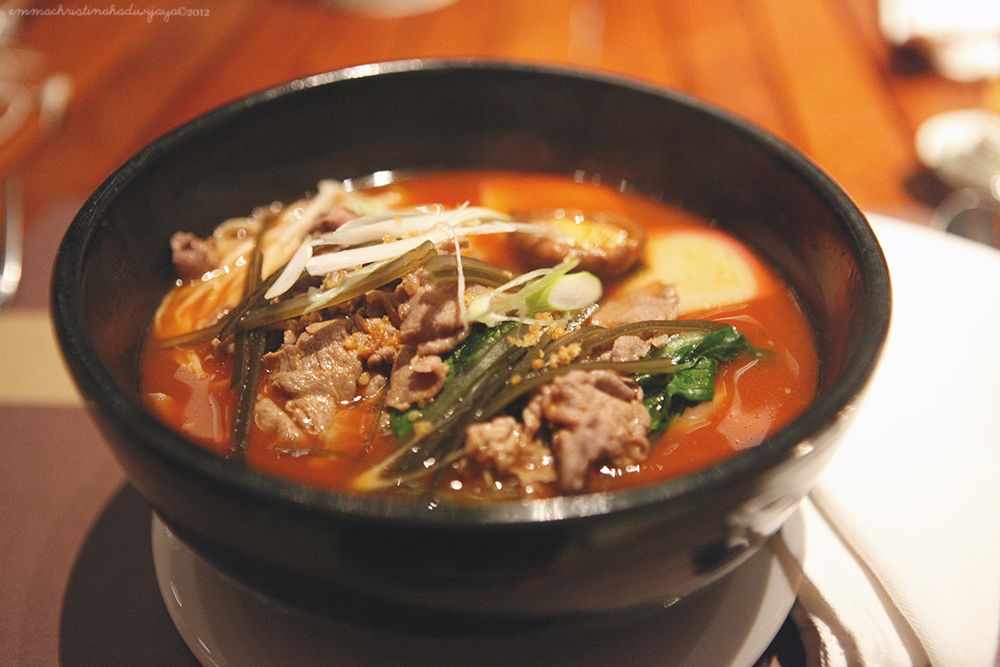 Unfortunately, i forgot the name of my food (¬_¬)
All i remember is, it is udon with mushroom and beef, and spicy soup. Tho i forgot the name, doesn't mean it didn't taste good. It tasted delicious. Recommendation from the Birthday boy himself.
If you went here, i suggest you to try their Green Tea latte (or.. green tea something -i forget). Superr delicious, more yummy than the J.co one. It is the same with the one they sell at Cinema XXI.
But i didn't order that, actually. I ate udon, and nothing gonna make me ordered green tea latte. So i ordered for Mango iced tea. Taste nice too.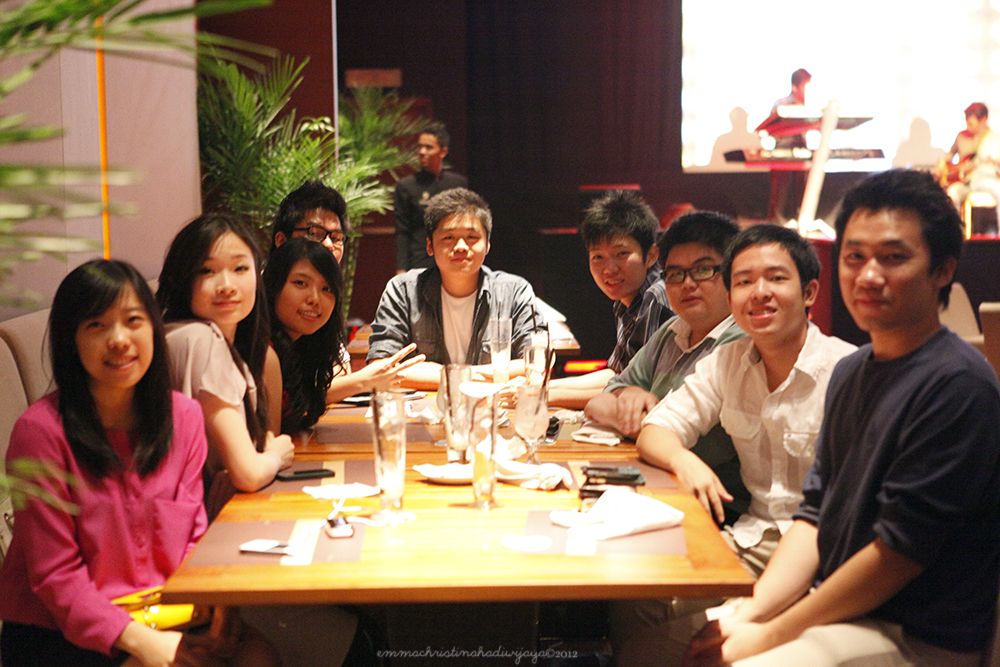 The camera knew who was the host.. (╥﹏╥)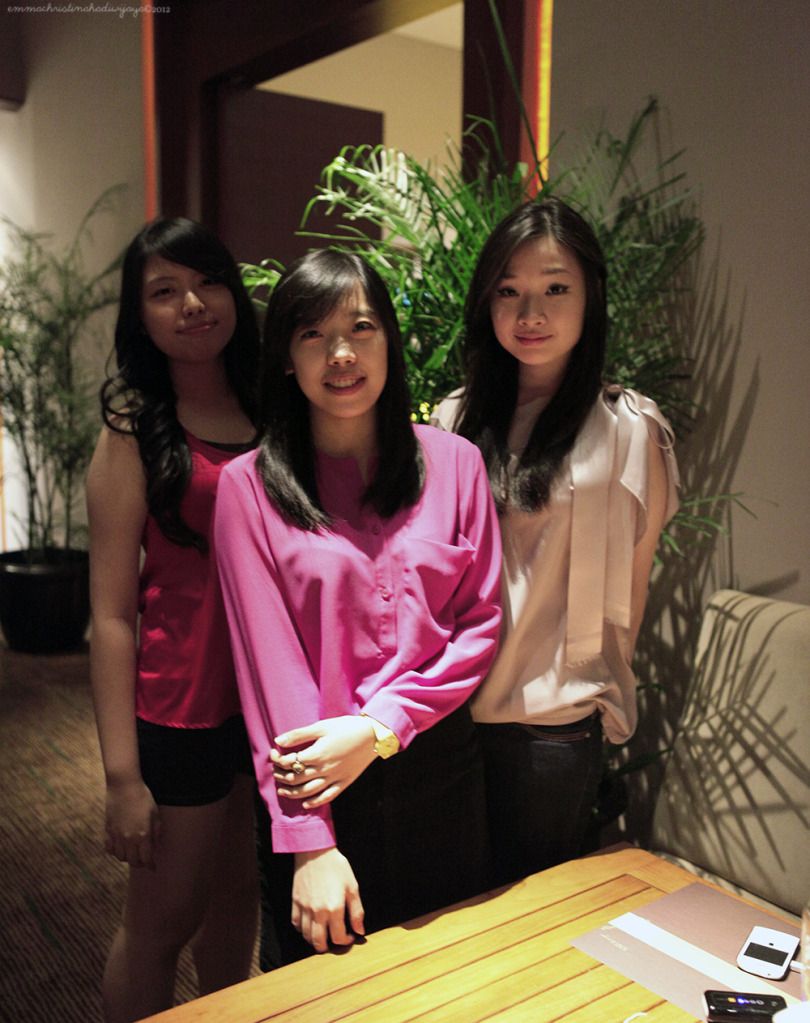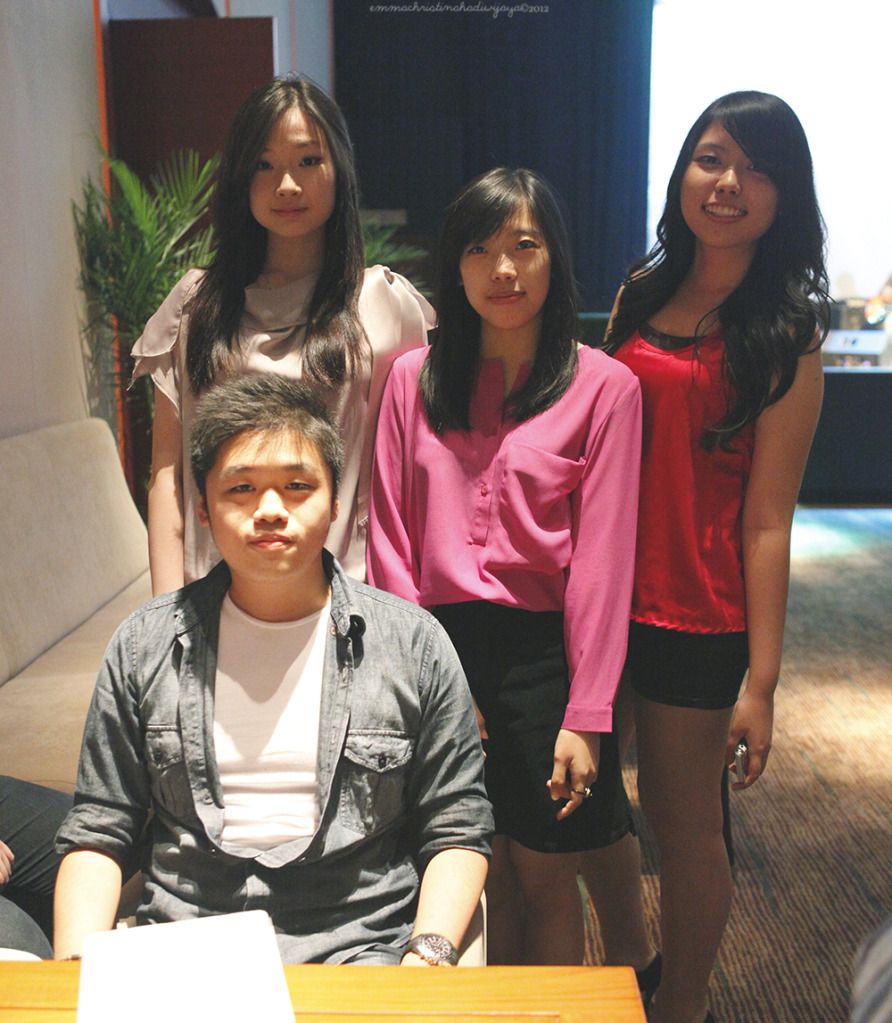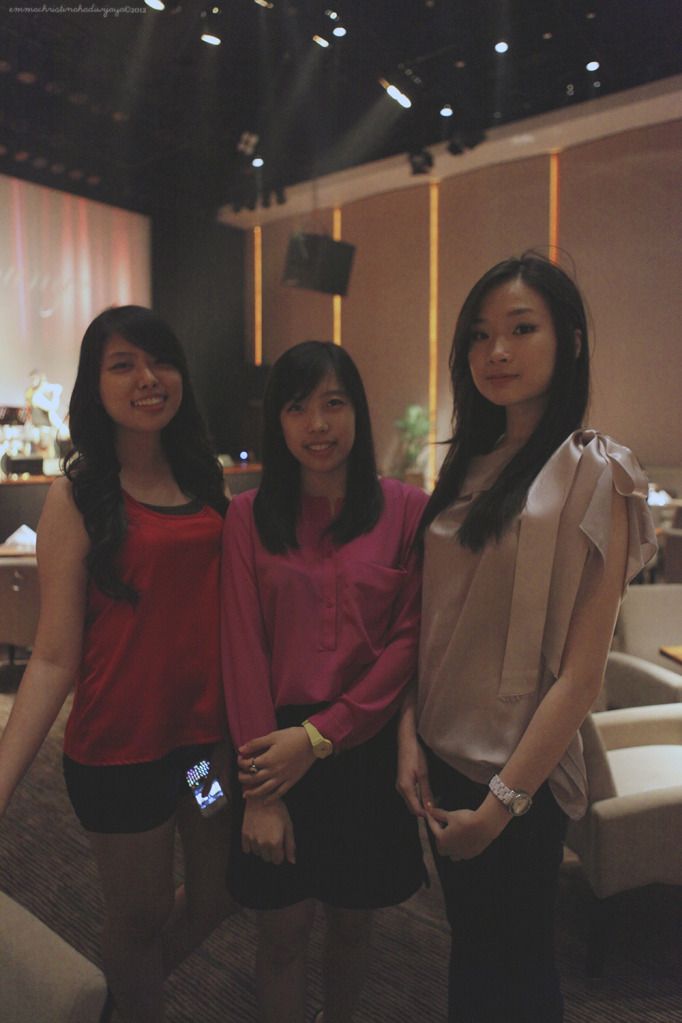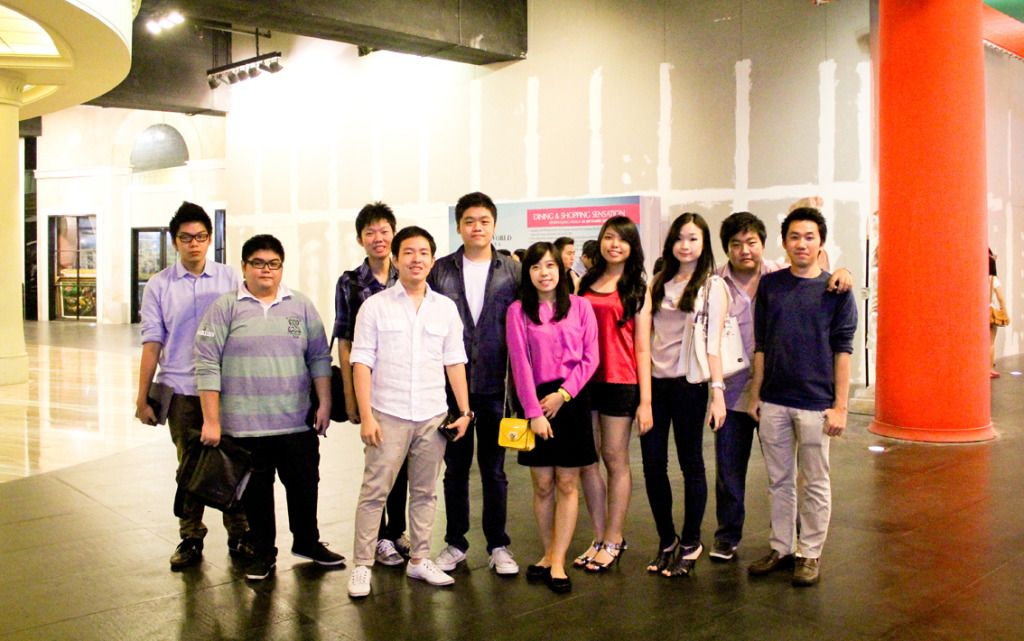 Happy birthday, Mr. Cinema :)
Thanks for the dinner. GBU and your
blog
! (з´⌣`ε)