Give me a try
hello hello! So glad finally can write again.
I'm done with final exam yayy! ;) It is like a total freedom to me, after waking up so late and sleeping in a wink, finally i can have my hibernation! Yea like a polar bear.

I would like to write all about my exams. I had it with lots of ups and downs.. and tired eyes. Just hoping my GPA is not that bad!
I had final exam for two weeks, which was the waste of time! I usually have it for one week because most of my subjects' exam is just collect some assignments. The truth is, i need longer 'quite week' which usually when design students do their exam. Oh well. I have compulsory subjects, such as Entrepreneurship (hell yeah, my university had a special connection with 'entrepreneurship', even design student has it), citizenship (which very tiring because i had to write a lot in this class. Literally), Religion and Basic Natural Science (which desperately not obvious), their exams were in the first week. I don't really good at those subjects, since it's been like 2 years after my last time i learned subjects like that, it was in high school. Yea i have to get used to it, again.
Hopefully the lecturers don't mind to give me good grades.. *fingercrossed*
What i worried about is my Visual Communication and Design (VCD)'s subjects, such as VCD 4 (which had 5 credits and that's absolutely take huge effect for my GPA), Communication and process (which the lecturer too smart, seriously, and i cannot get along with his way of thinking because.. i don't know, my narrow way of thinking?), Advance Photography (which was a mistake, because it is option subject and i choice it whereas my lack ability of photography), and Digital Imaging (which... i don't feel the lecturer teach much, so yeah it is scary when you facing exams without know any knowledge that you should get for one semester). I stayed up all night for two days and slept for only 3 hours to do all the assignments.. and i am so scared of the result! At least they had to give me a good present for my birthday la!
Actually, i worked hard for VCD 4, because it had A LOT of things to do and had 5 CREDITS, like a boss. The assignments is to make a company profile and we have to do some exhibition for our company.
Some pics when i worked my ass of for my company profile..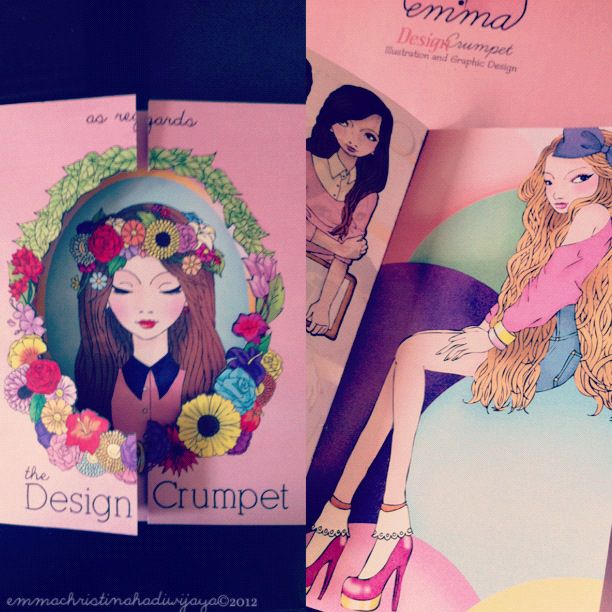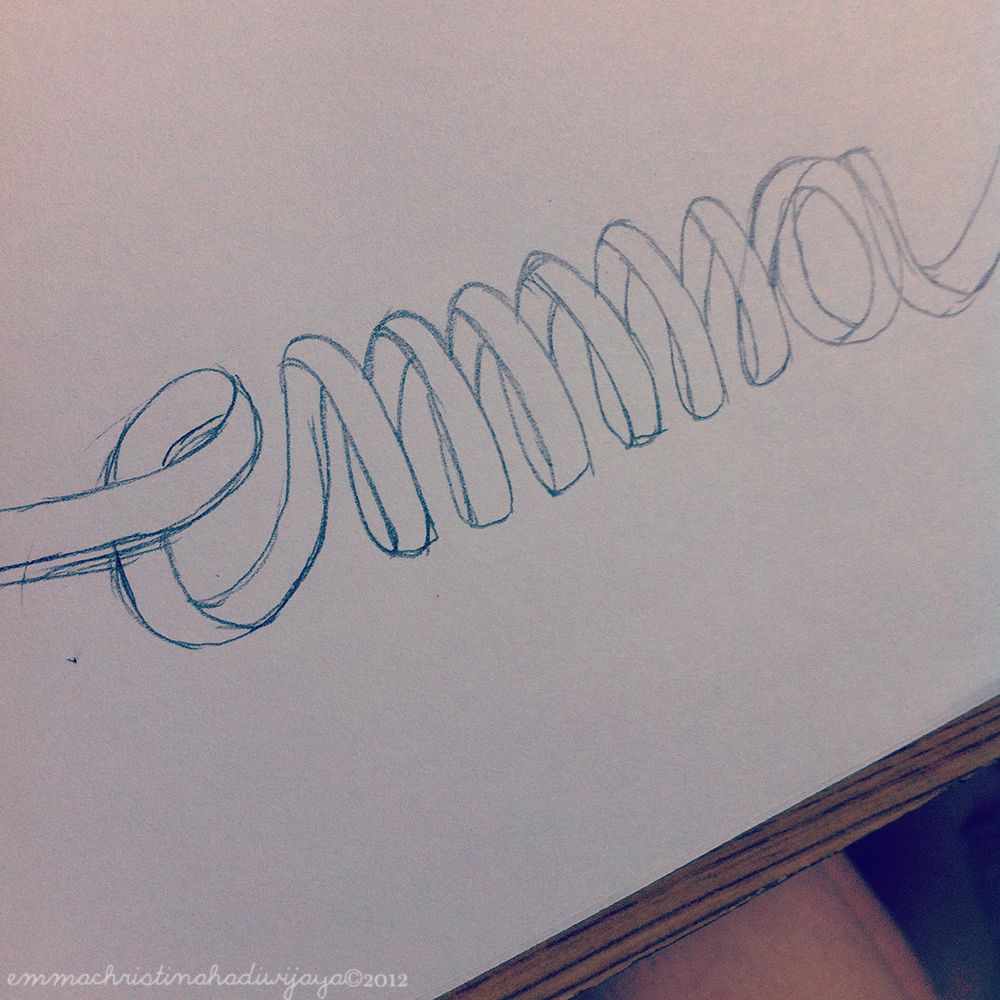 I finally give my best for working as an illustrator, which quite disappointed i cannot say Fashion Illustrator enough because the tutors said that being Fashion Illustrator in Indonesia is quite hard. I had to go aboard for this scope, at least Singapore. Well, i can't! So let's just take it slow and started as a common illustrator.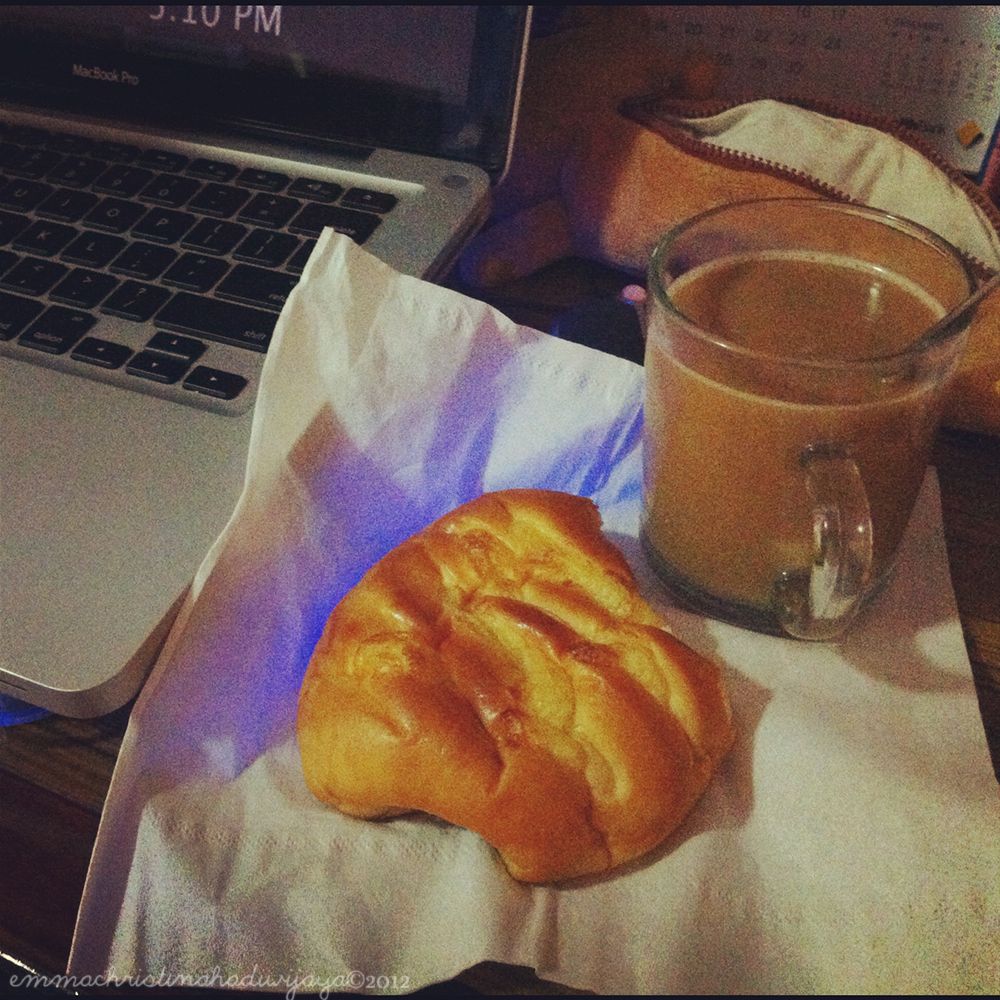 They were my friends when i stayed up all night. Hah didn't think of diet anymore. Stress enough.
Happy eyes when finally my works was in press.. yea happy to feel my pillow again.
So i spent a week just for did this subjects and at December the third.. here it comes the execution!! or actually it's an exhibition, but more looks like an execution for us.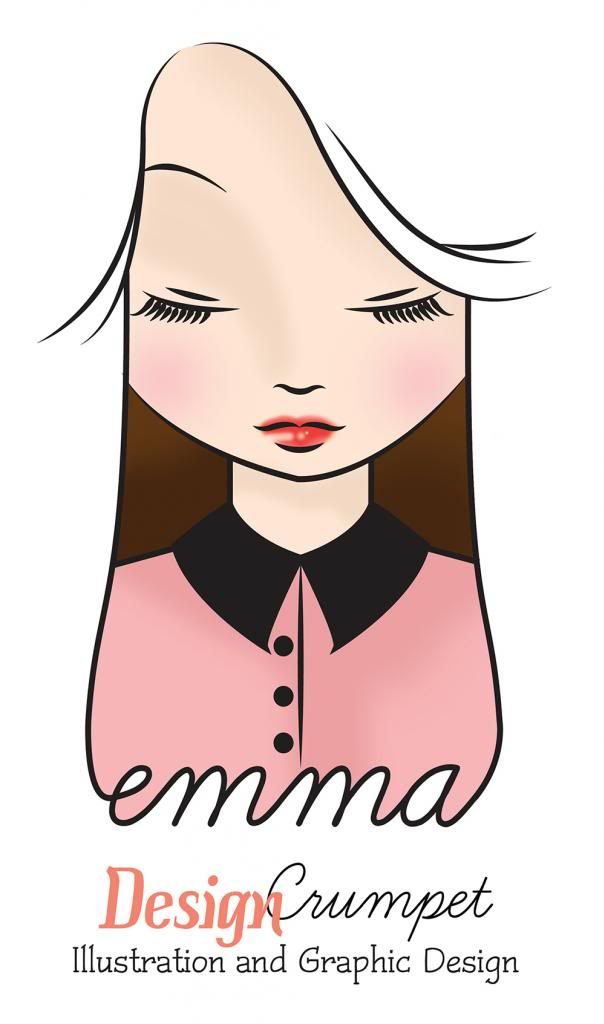 This is my company,
Emma

Design Crumpet
, works at design and illustration service. You can see all about it on my company profile.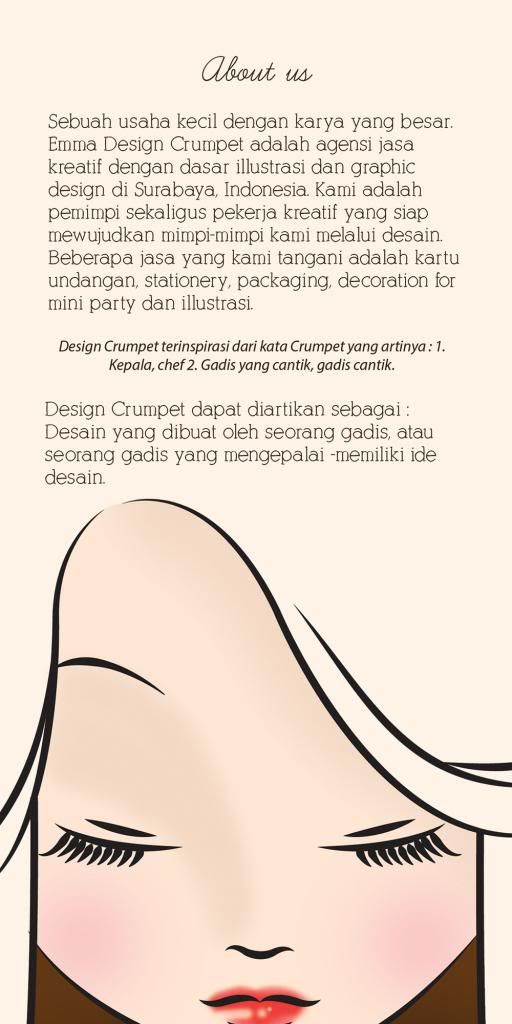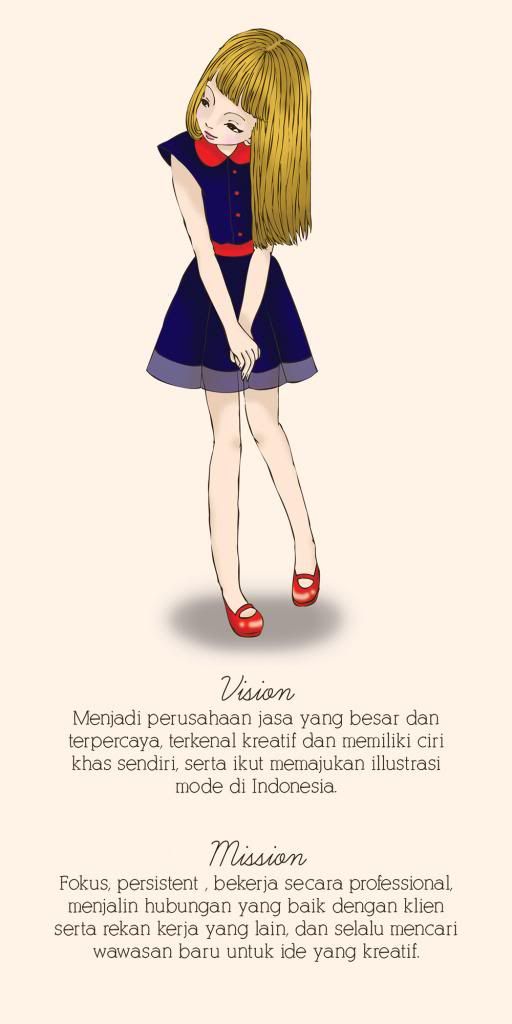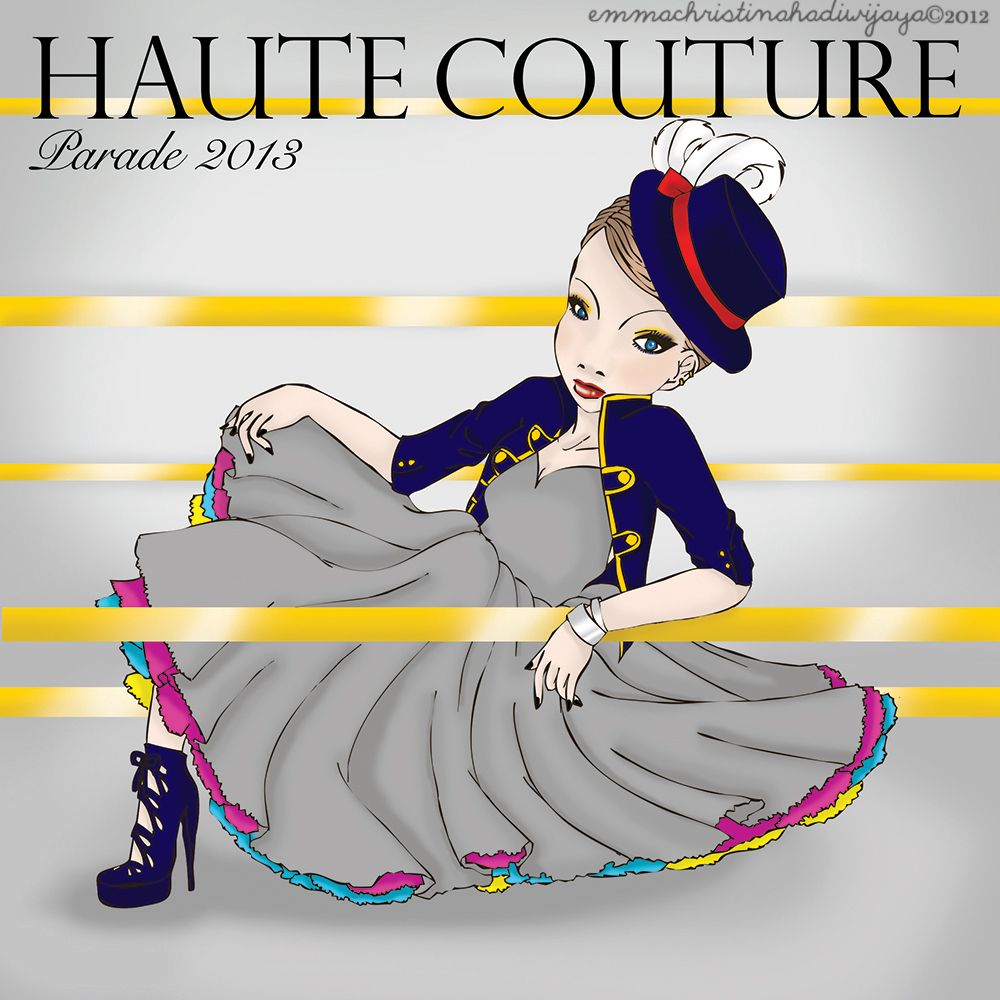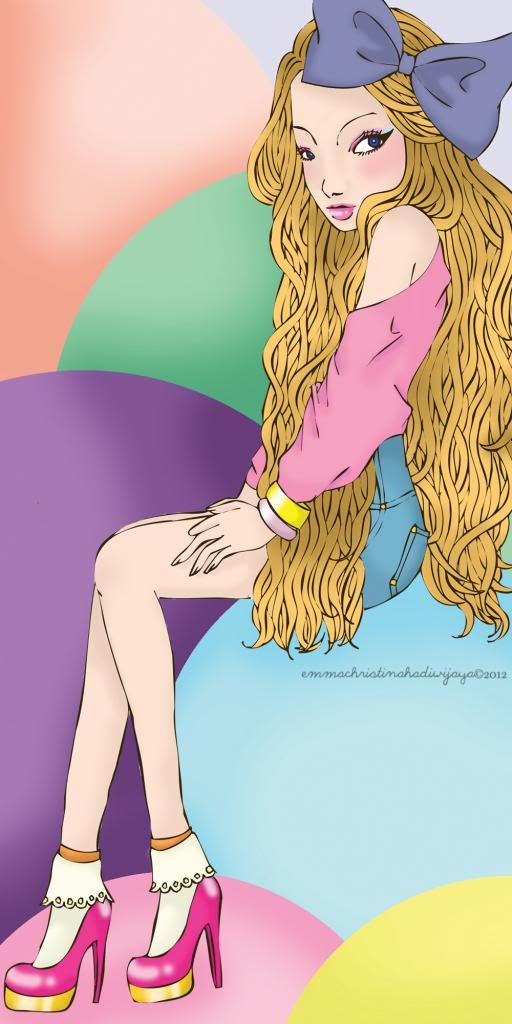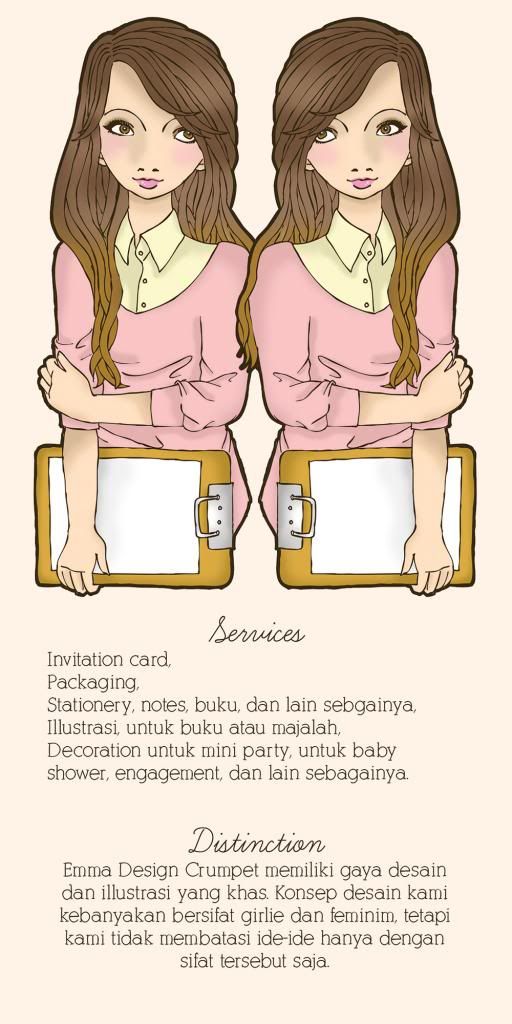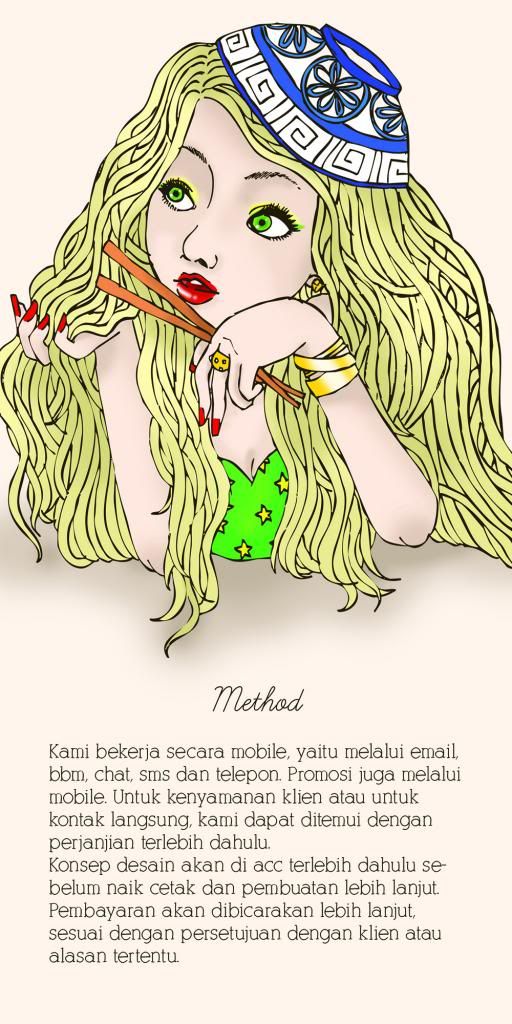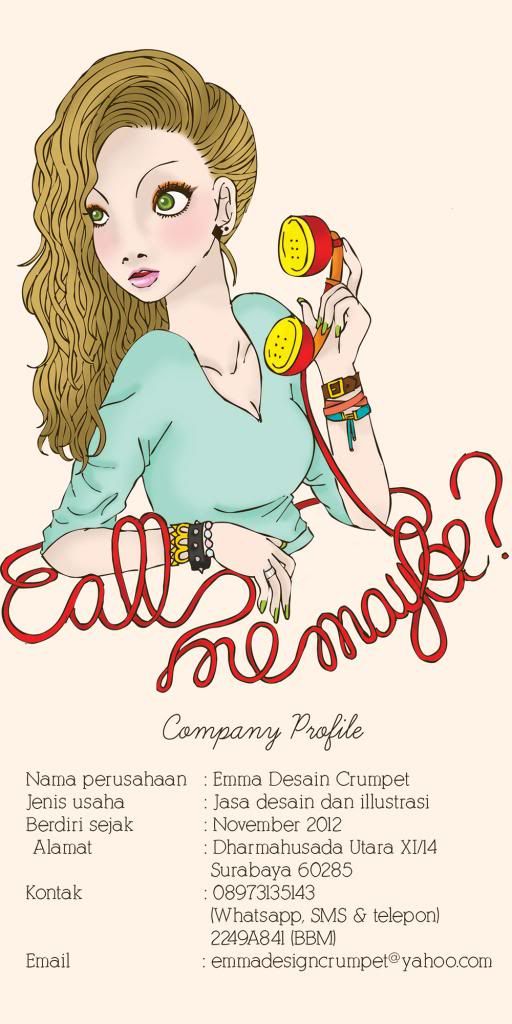 My exhibition display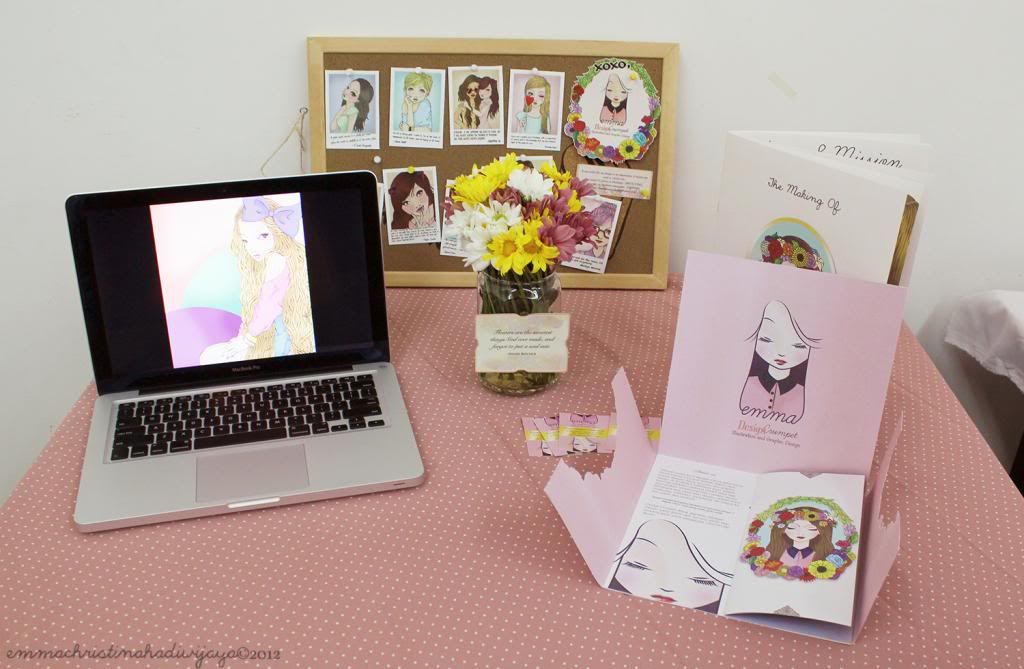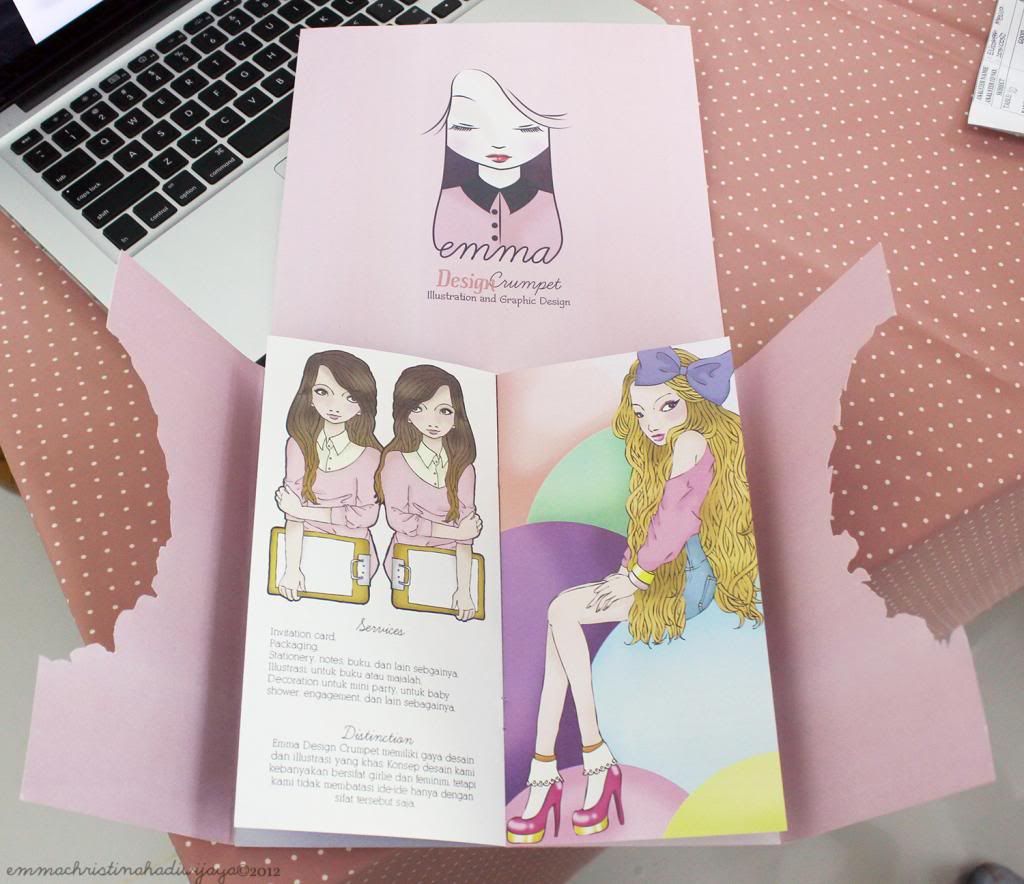 The idea of my company profile is actually comes up from flowers. Flowers are pretty, and feminine. Clear enough to describe my style of drawings. So disappointing i forgot to take photo of my company profile closed! D; It is the best part! Sob. You can look it on the photo up there for the closed one.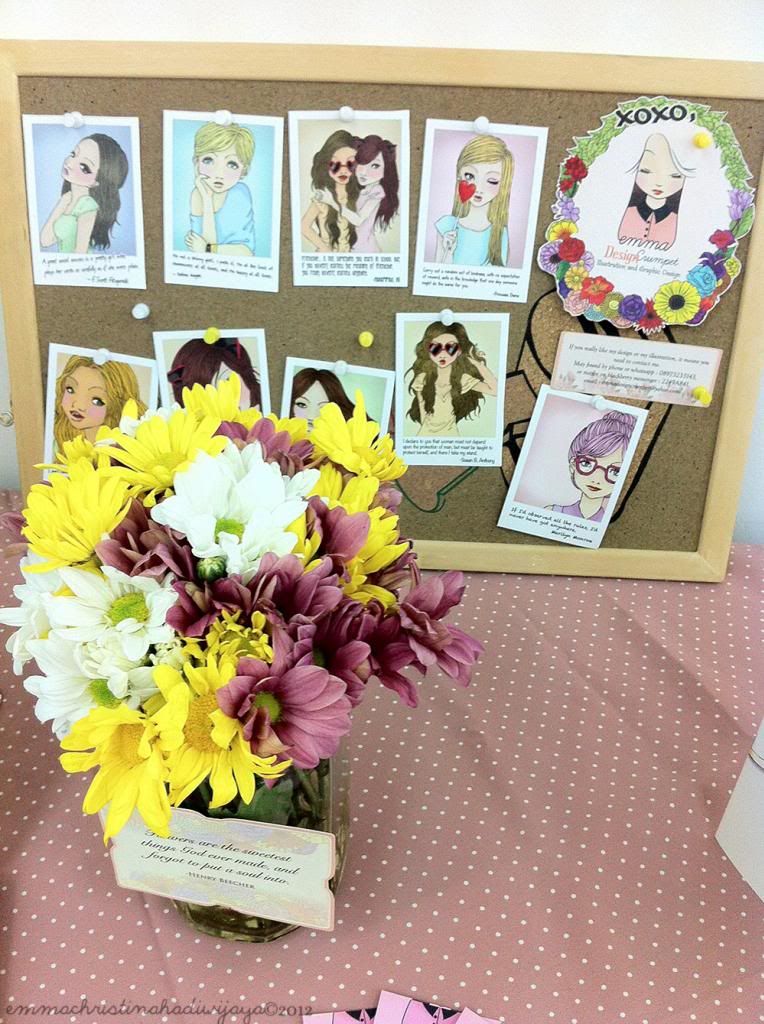 Those flowers were the real crumpet!♥ So pretty, aren't they? I bought them the day before and picked in Monday morning before the exhibition. Brought them to my far far away university was struggle, you know. I was afraid they won't look nice when the exhibition so i put them in the glass of water. On my way to university, when my car through the bend, suddenly it fell on my car seat and made it all wet. Thanks God, my laptop covered with leather bag so it won't get wet. So i had to step aside the road, with panic jumped out from my car and cleaned up the mess. A girl, driving likely jeep car, with bright orange shirt, with desperate face taking the water out of her car. Funny how the parking attendant looked at me, WITHOUT HELPING. I didn't have enough tissue to clean the water, so i continue driving with water on my car seat... literally.. a mess.
The flowers were not that good when i started to decorate my table, but looks fine. Hey it wasn't a real good day, tho.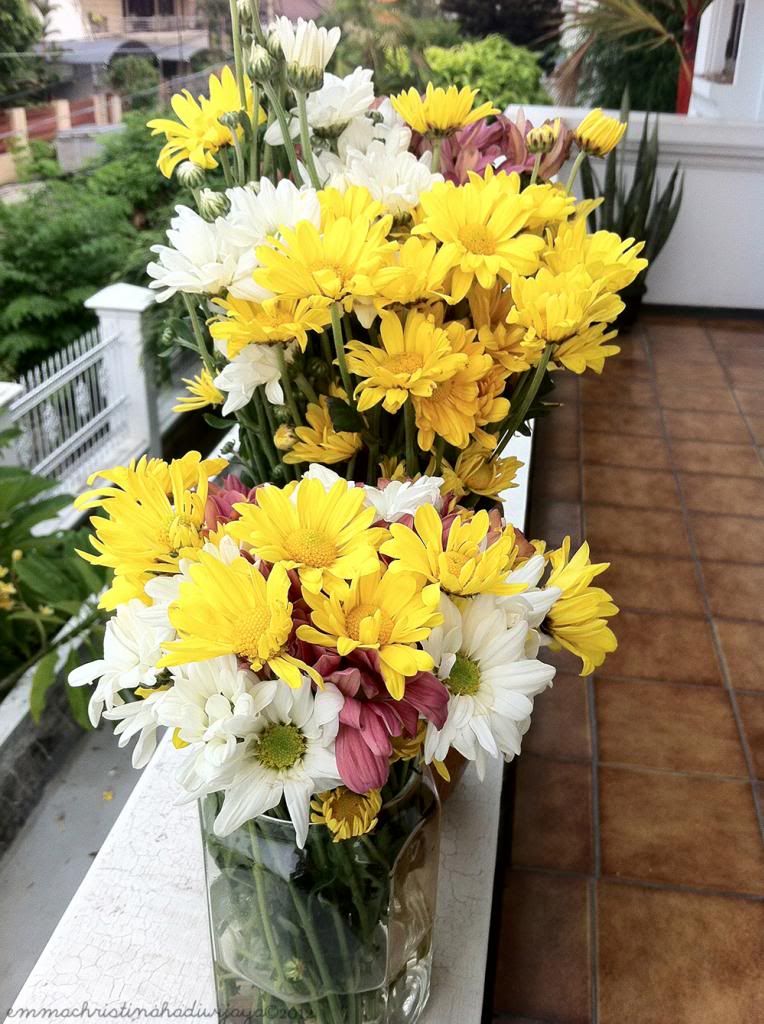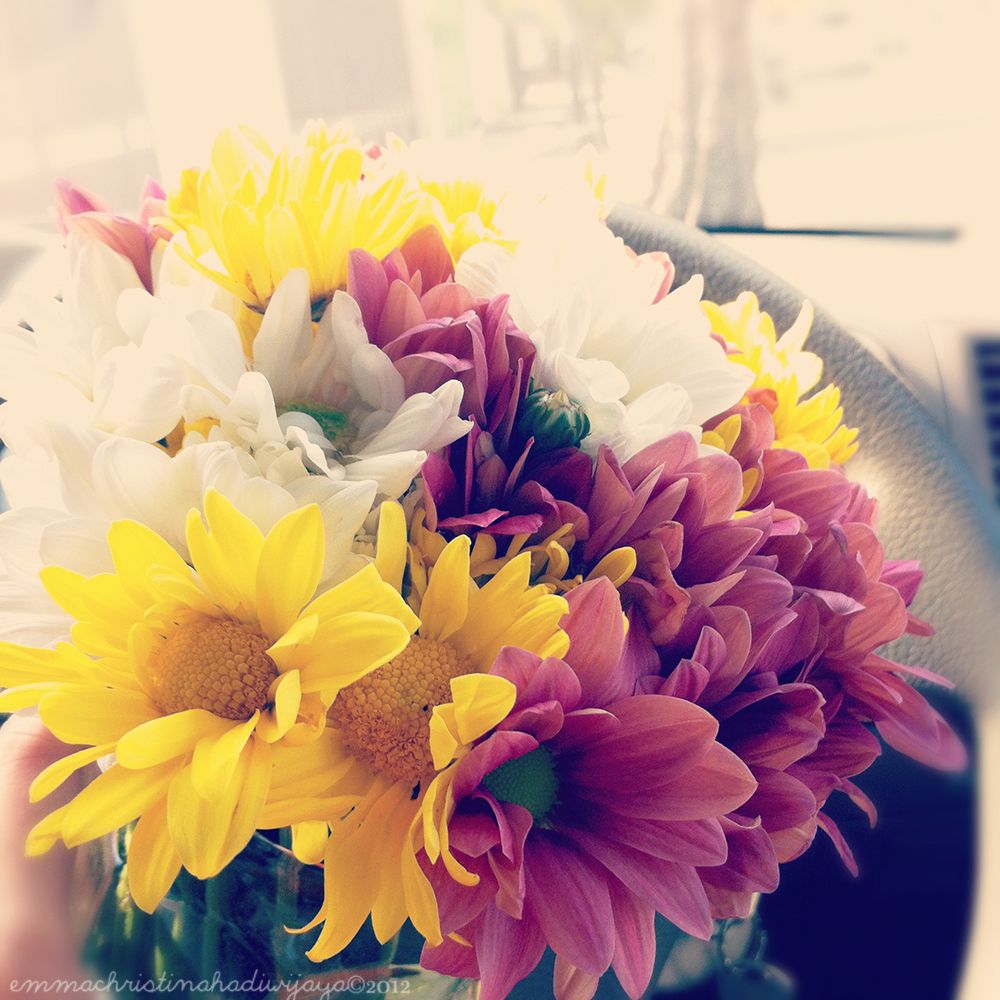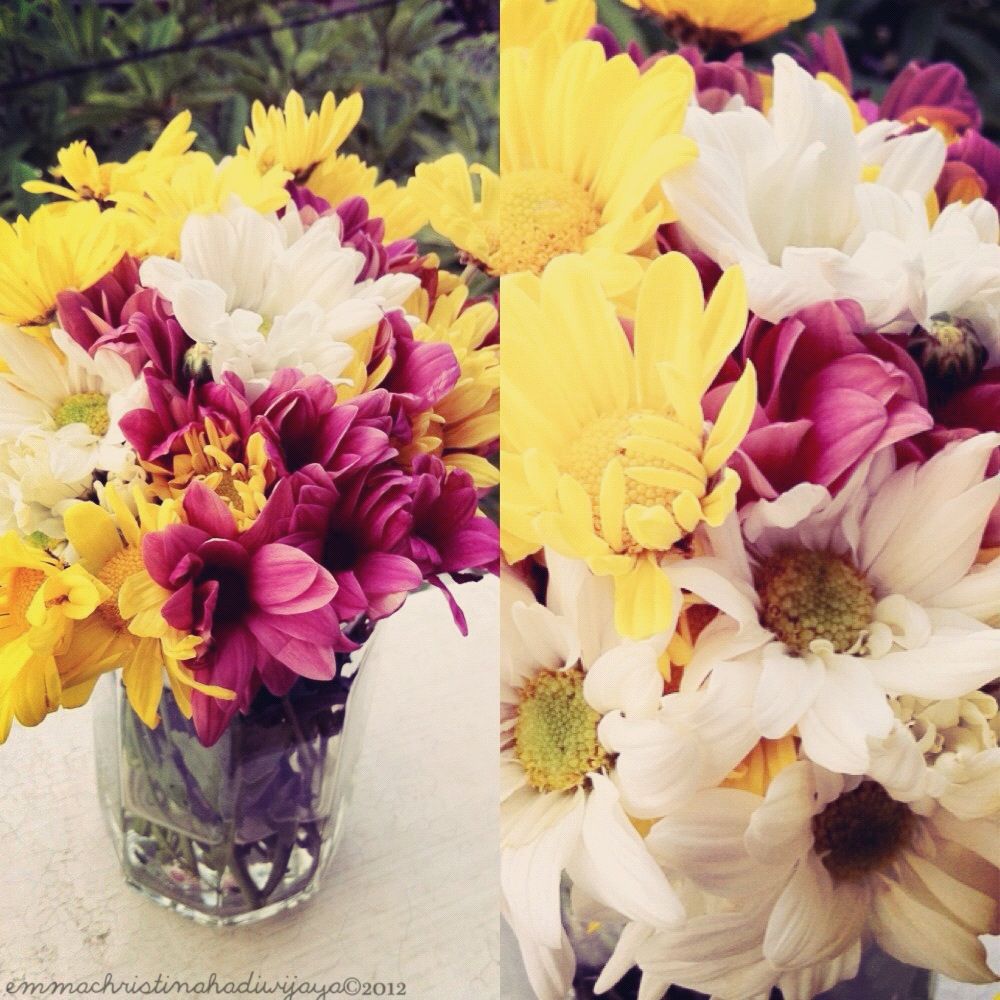 You were a very bad flowers, okay. Like a good girl gone bad.
Friends' company exhibition display..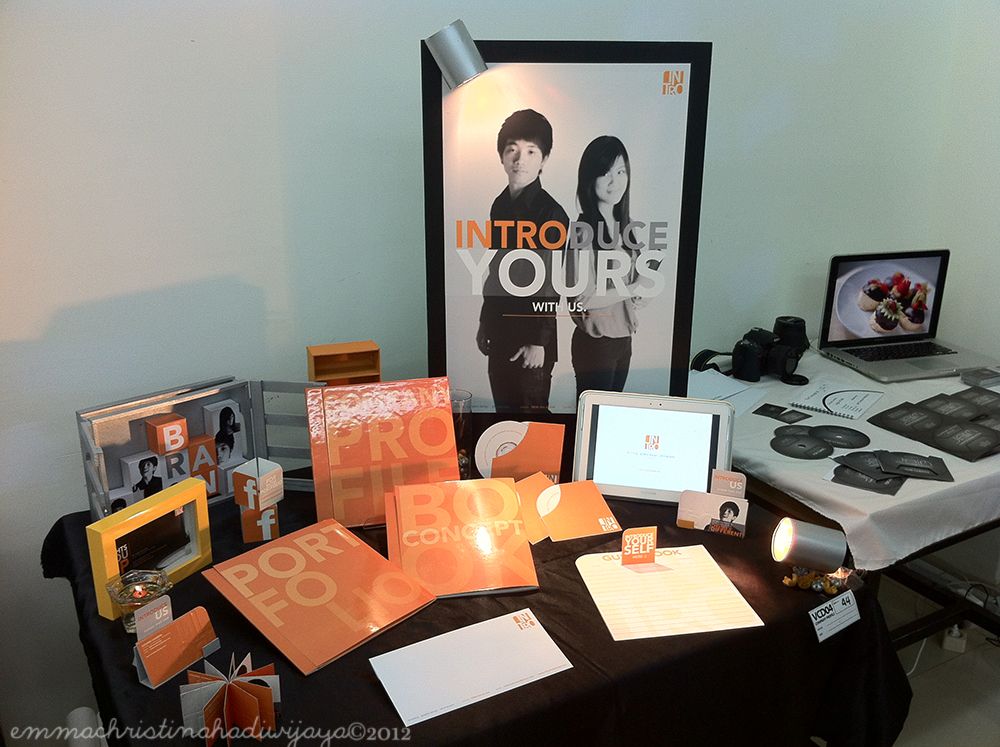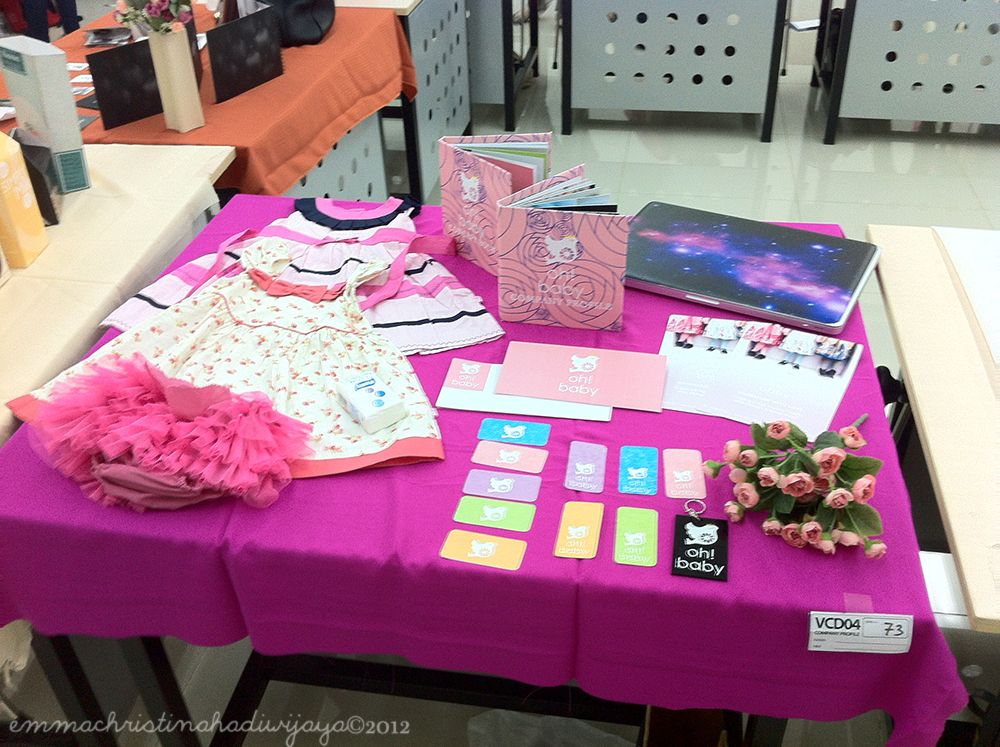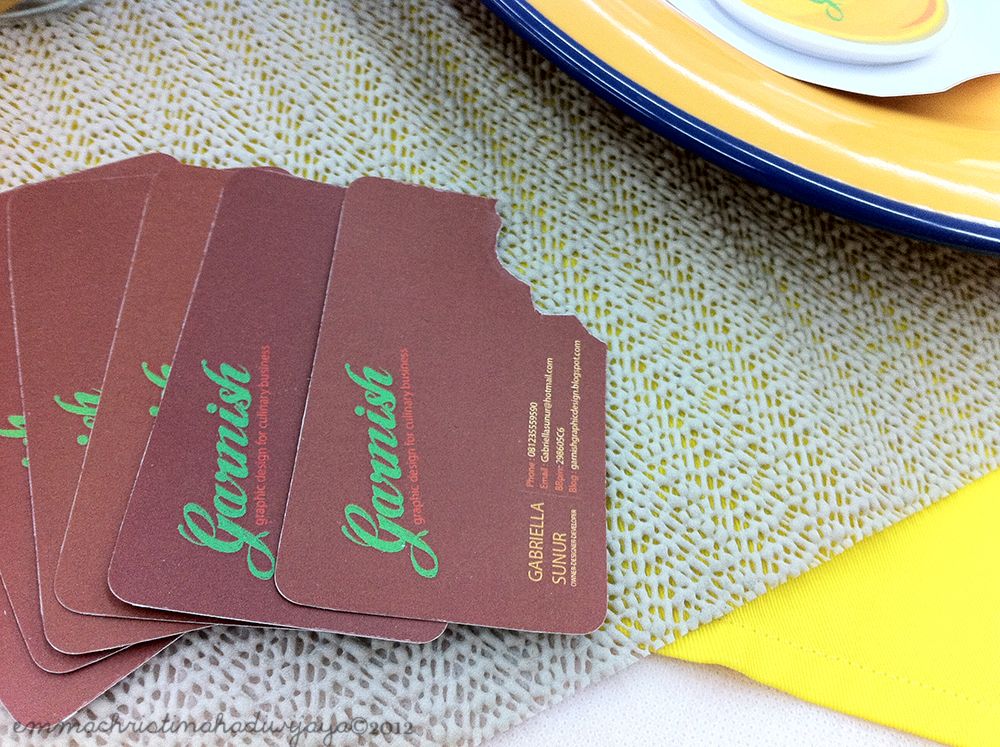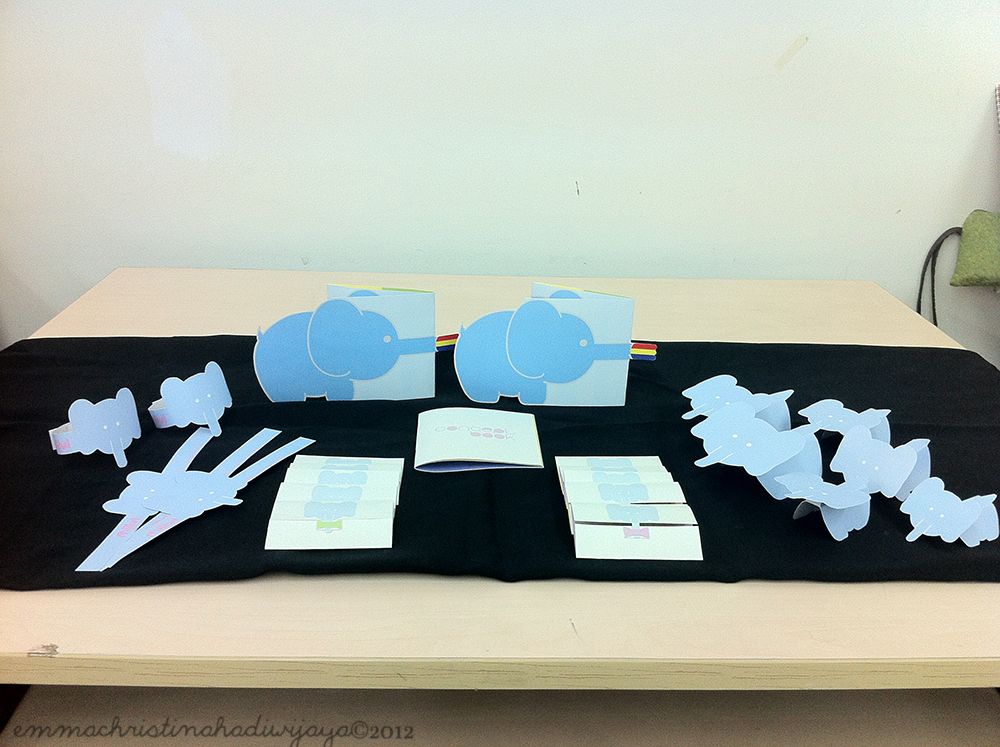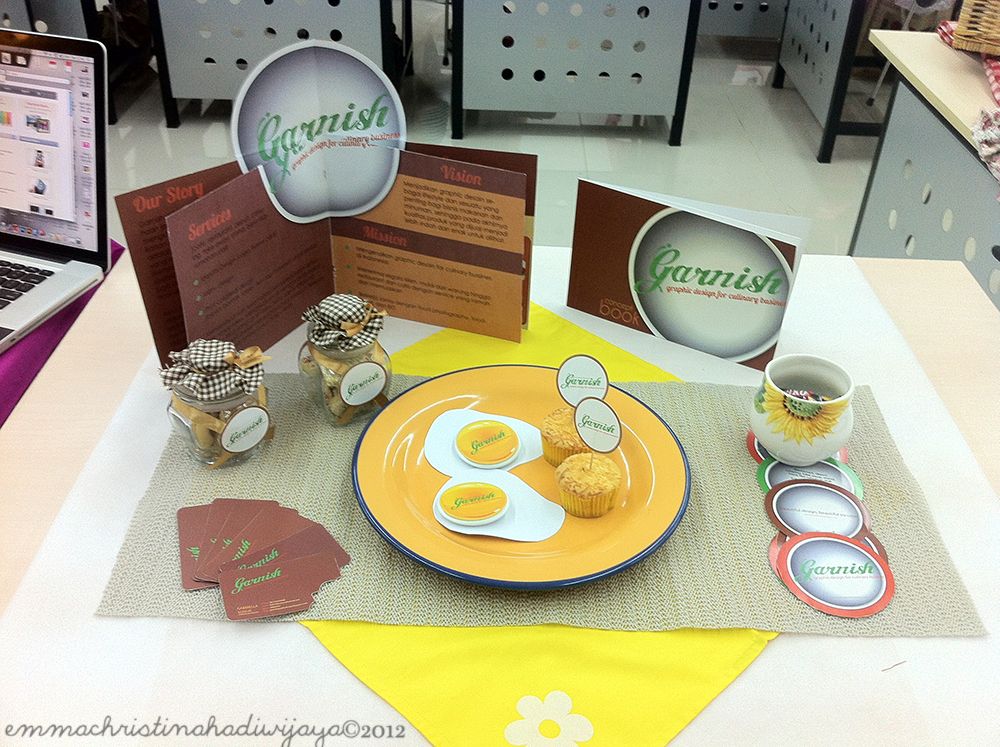 Please avoid my bad resolution camera.. too lazy to bring my DSLR because had so many thing to bring.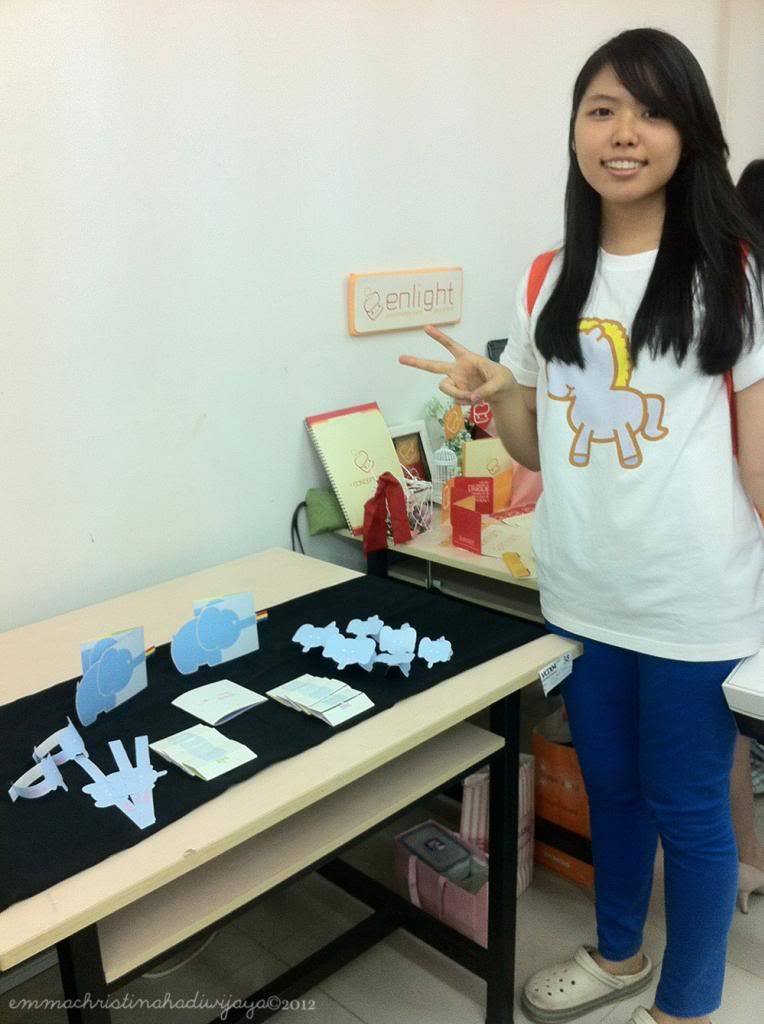 Gebi's and Milla's project.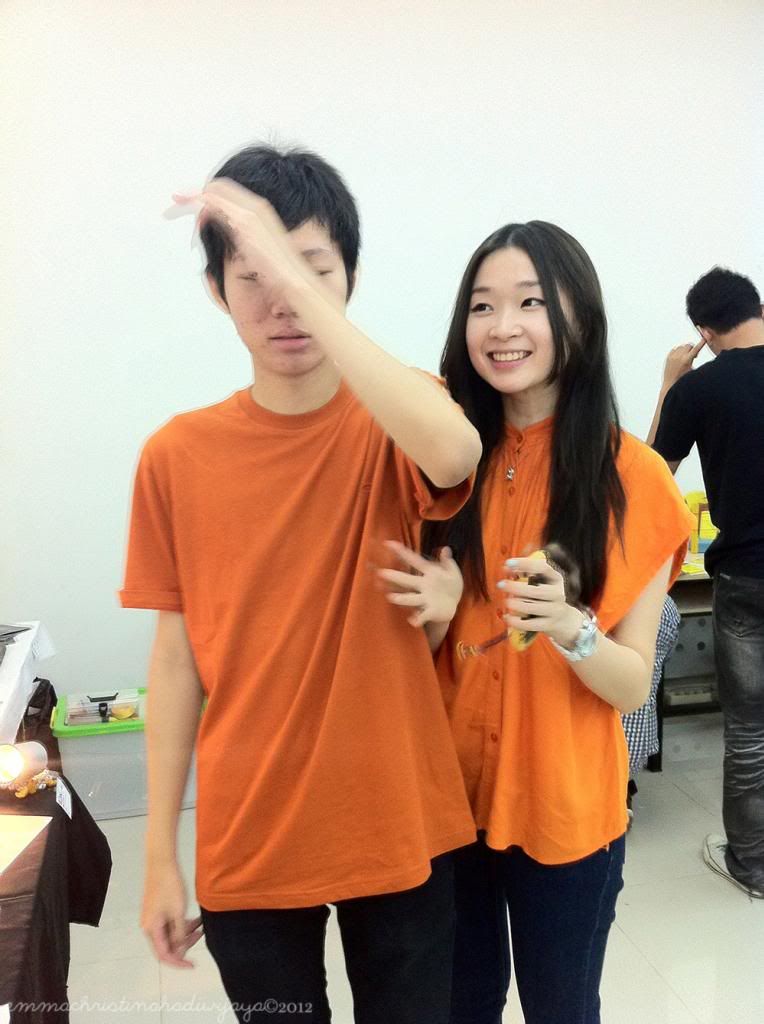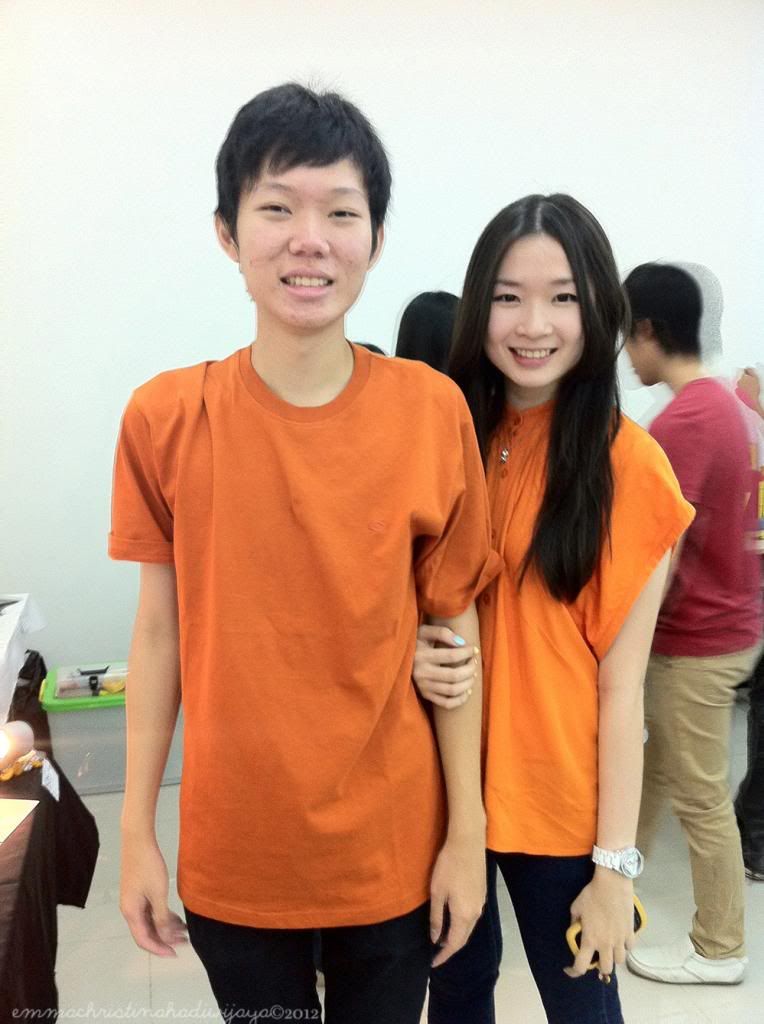 The power of orange! Lol at my face.
The exhibition held at University of Ciputra 7th floor and held together with seniors' exhibition too.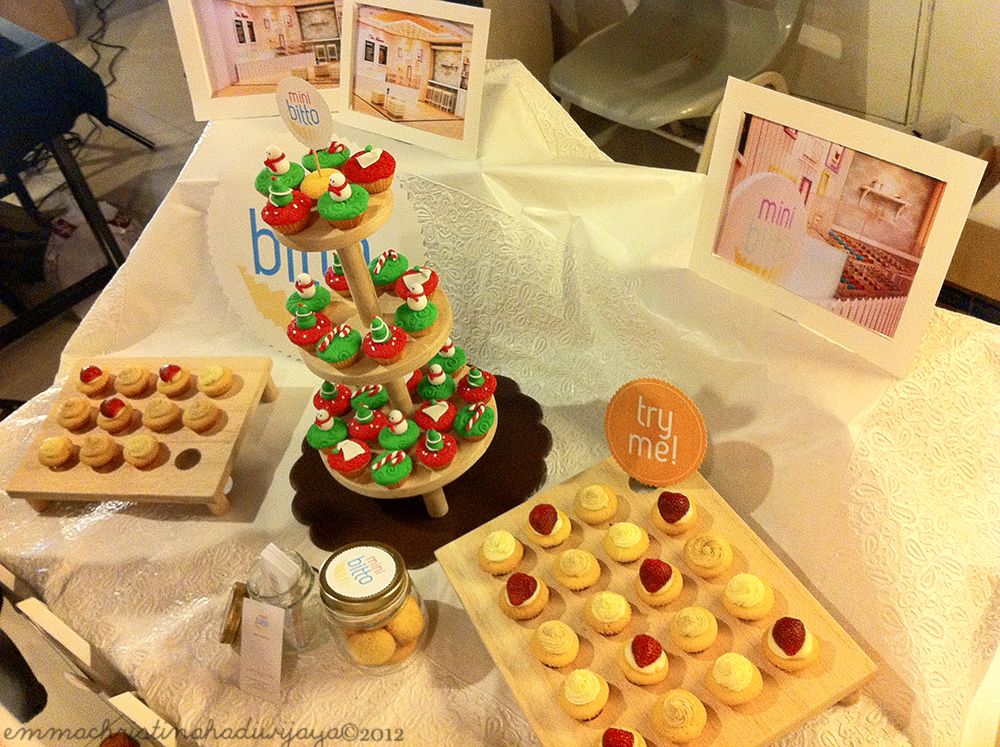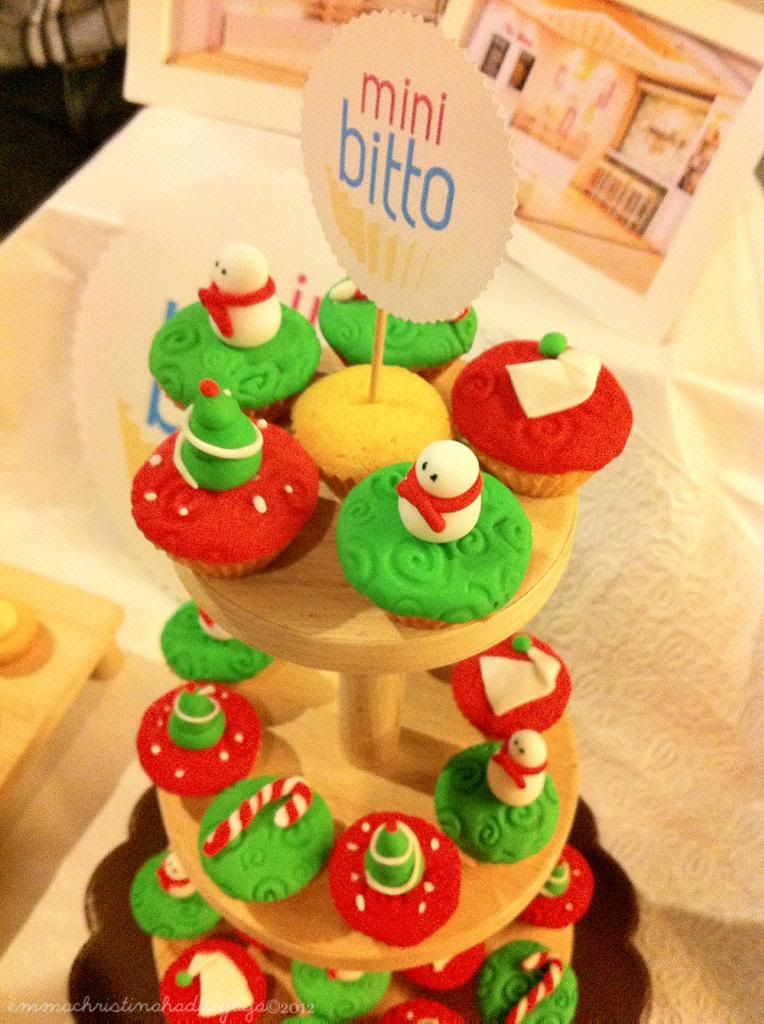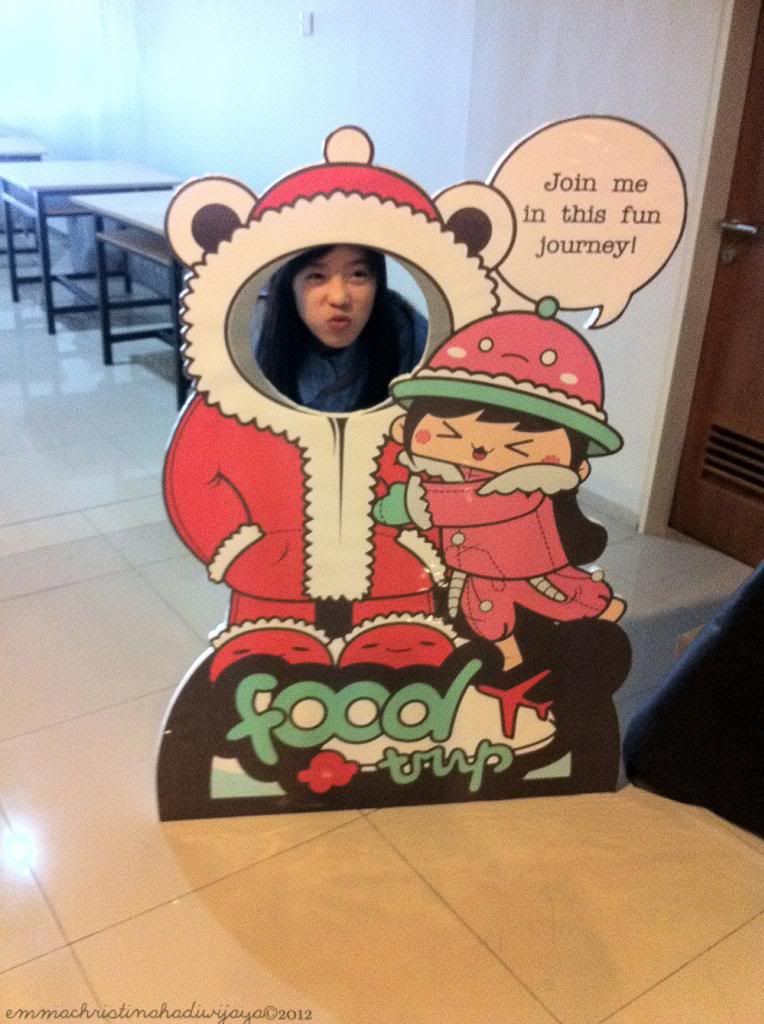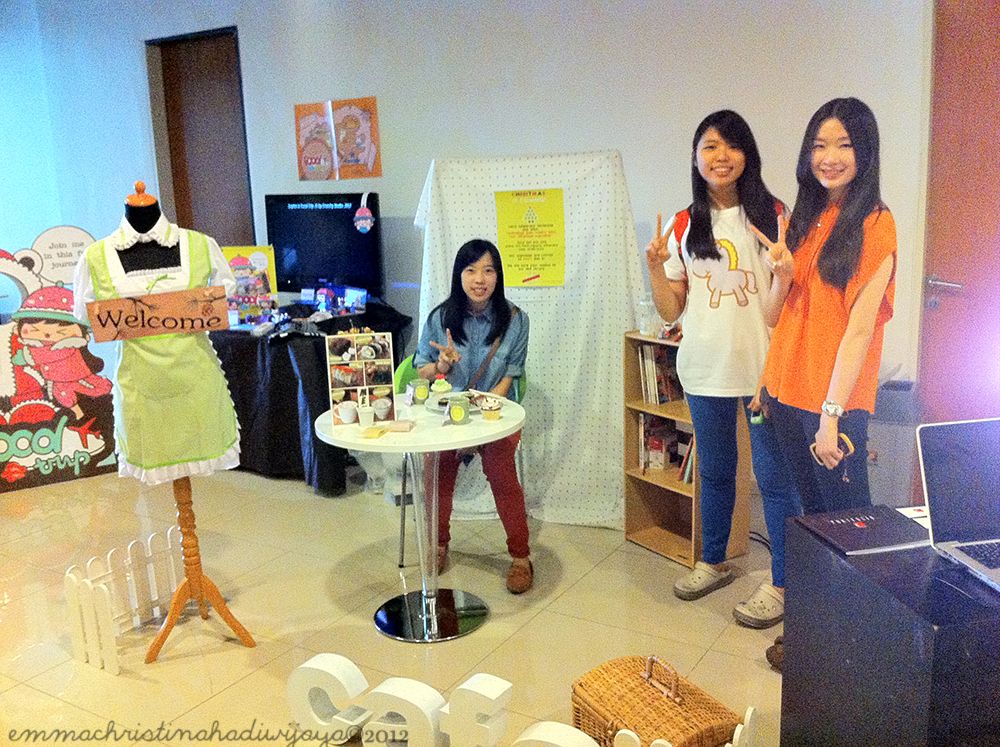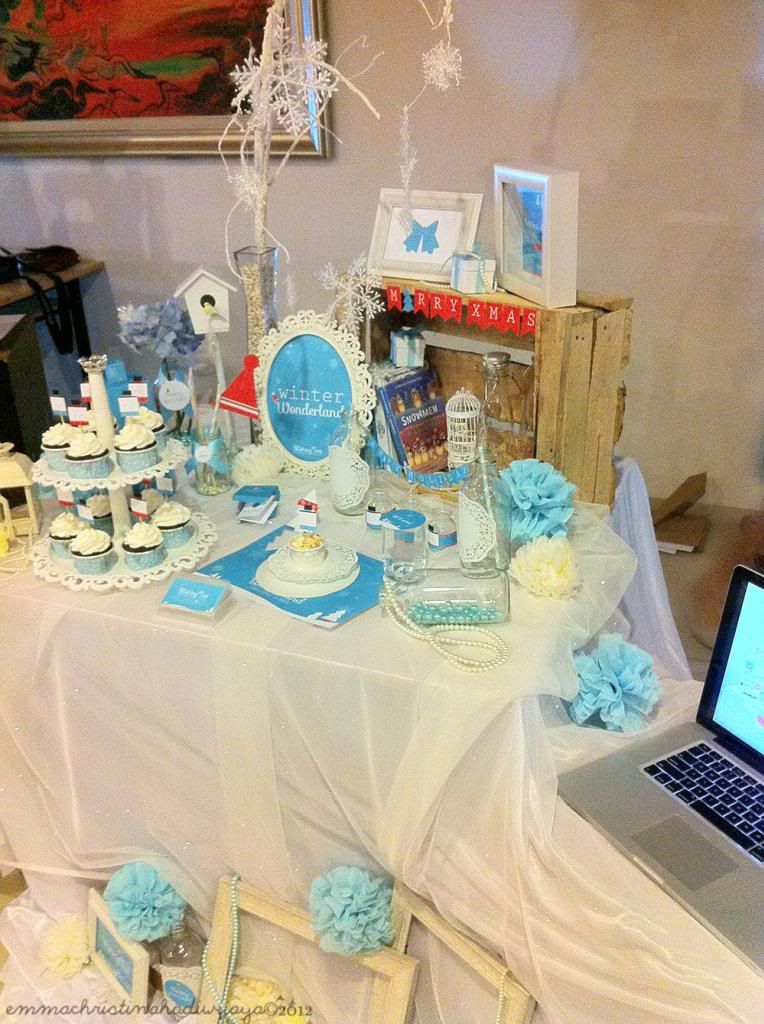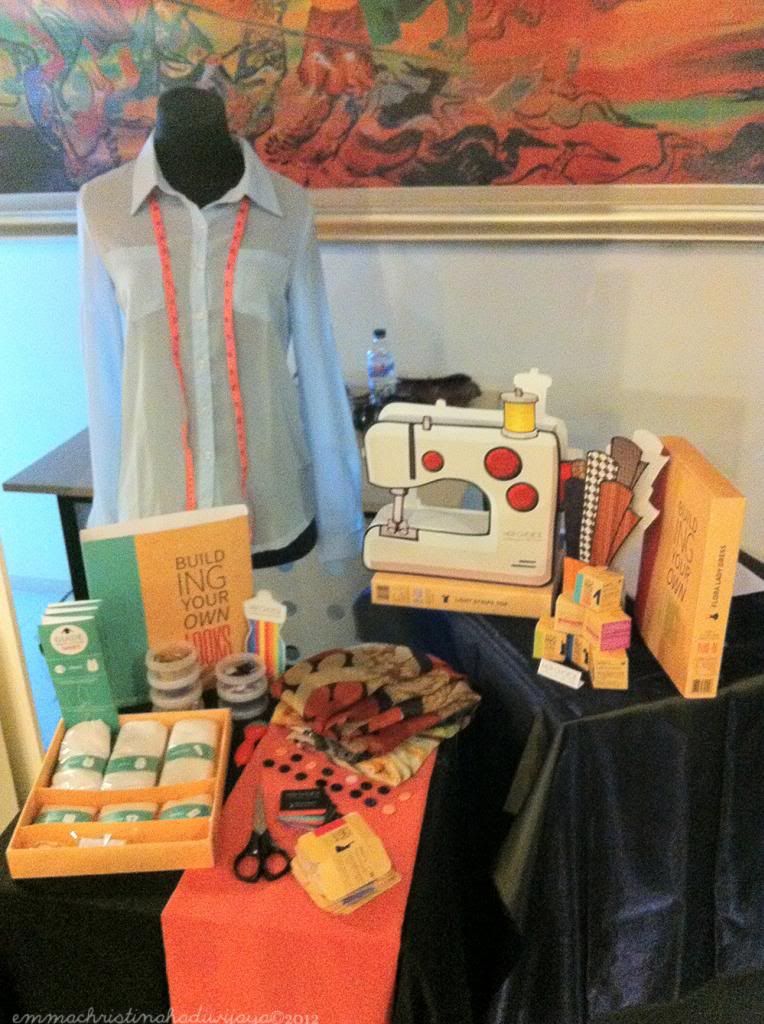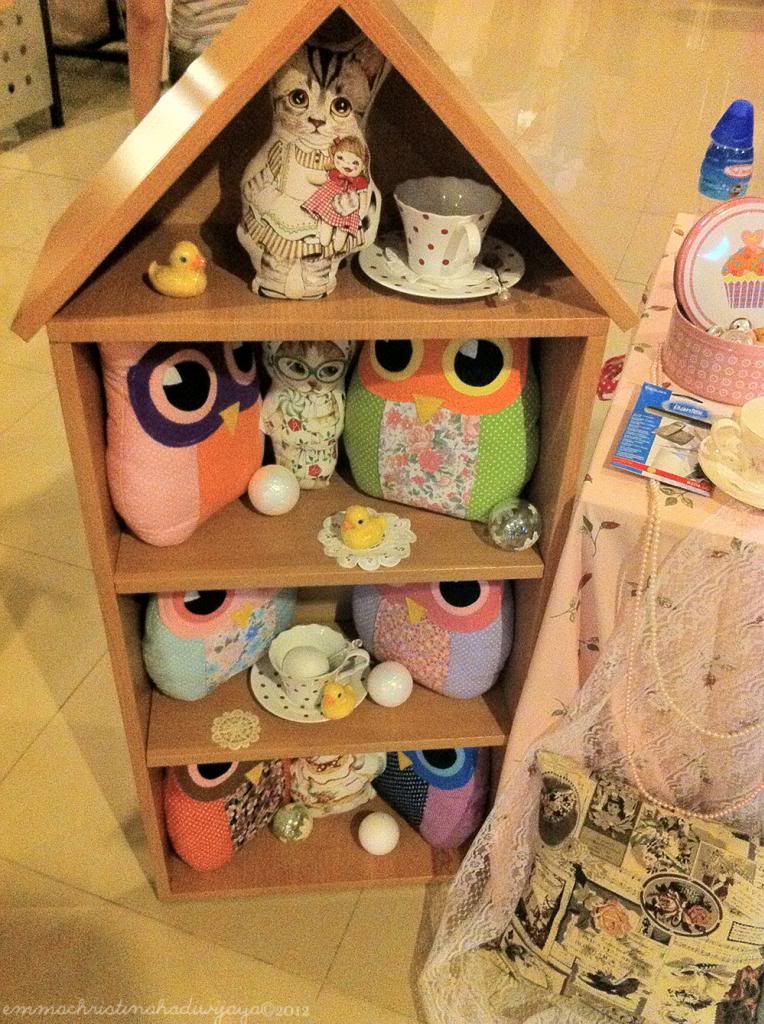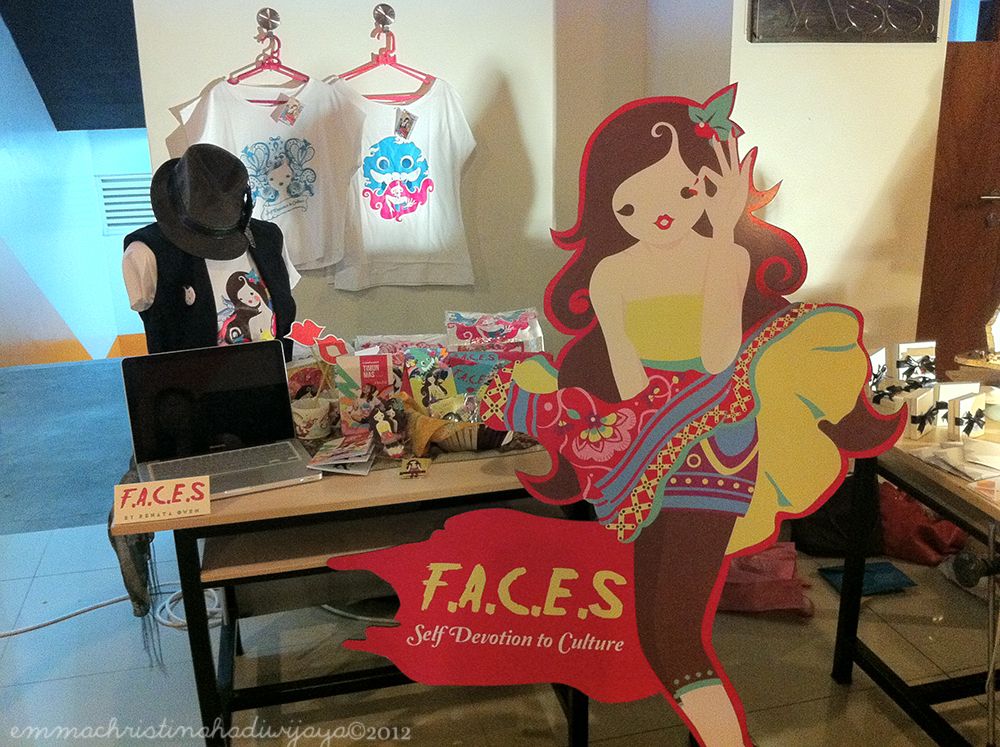 Wondering i have to prepare all of this next semester... hell yeah.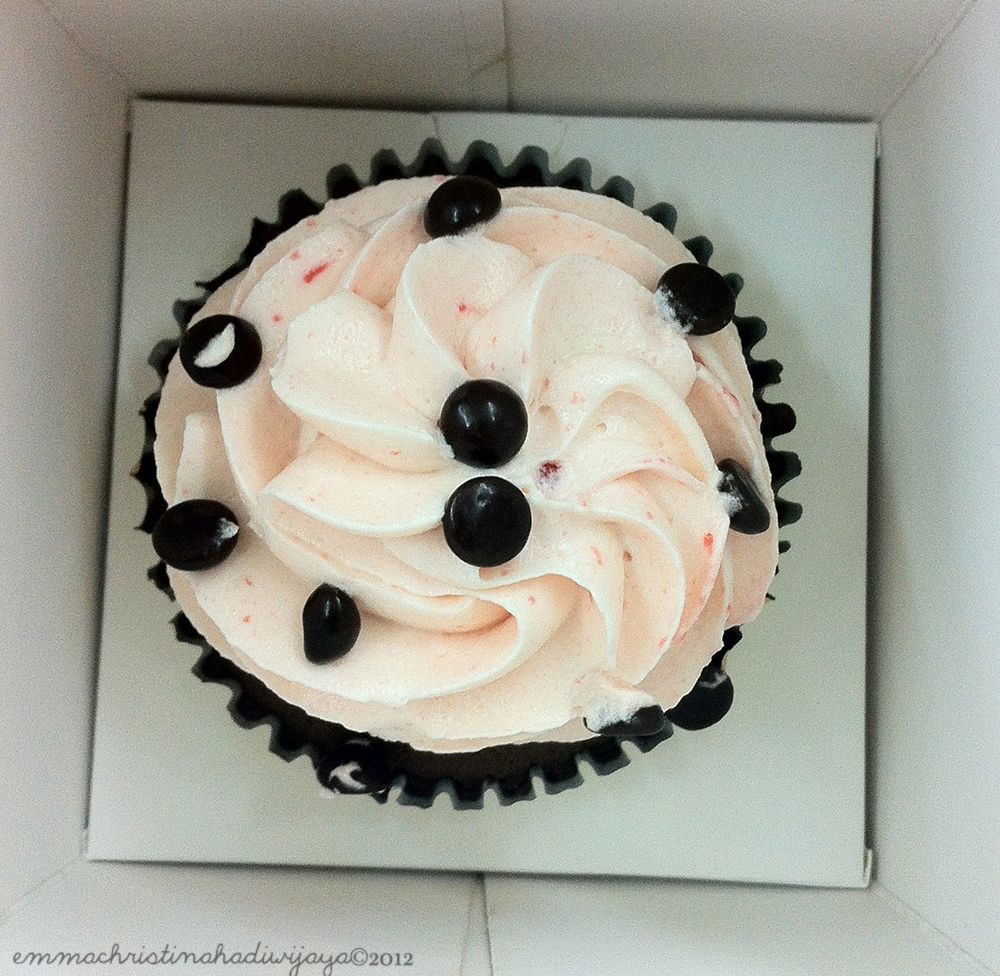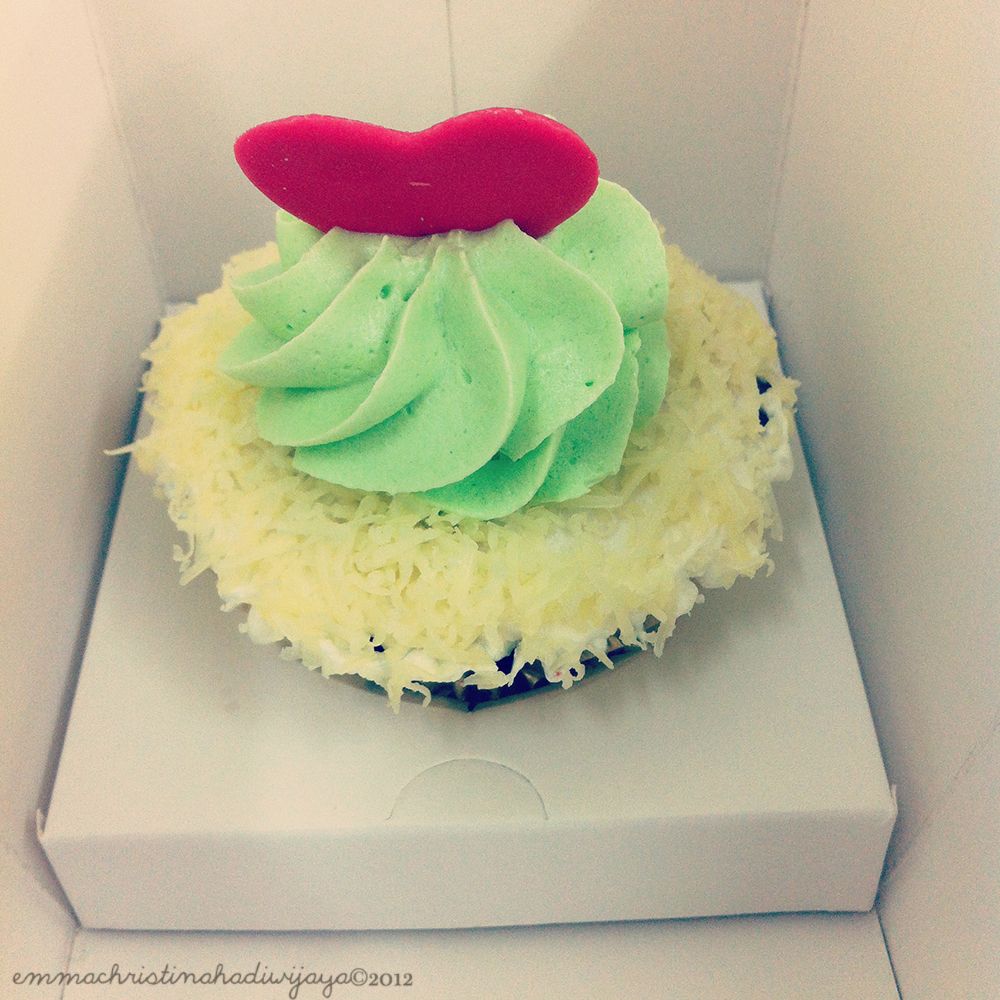 got cupcakes from seniors! yayy i'm hungry all day..
That's all from VCD 4 exhibition. My works were paid with good score, so i am not really regret giving my sleep time. Not the best, but.. it's okay la.
The next exam was Digital Imaging and Advance Photography on December the sixth. My Digital Imaging assignment was being a burlesque for my friends, actually. They said it was really funny when i did something like this... not so me.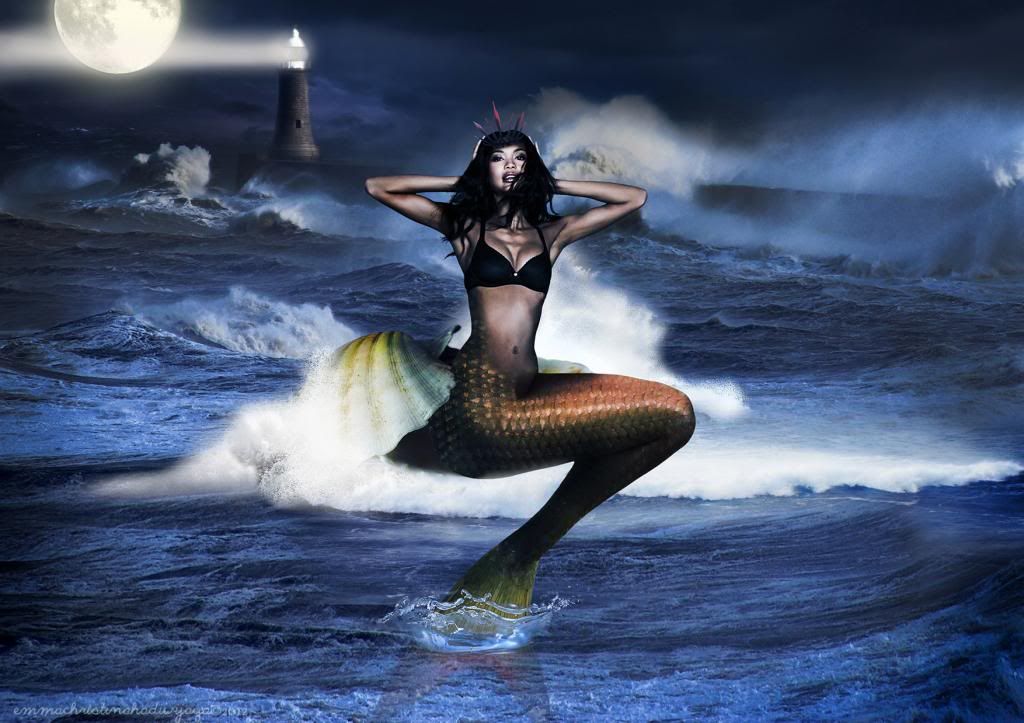 Oh you laugh too? God bless you.
I don't have the final file of my Advance photography assignment.. oh well i will post it later maybe. Not so good, actually.
The last day, December the seventh, it was Communication Process. The exam was to make a poster about Bhineka Tunggal Ika of Indonesia, different but united. I didn't have any idea until two days before the deadline! And this is my poster.
That girl is Ibu Pertiwi, another name for Indonesia motherland. I tried to describe that Ibu Pertiwi (as motherland) is wearing all of Indonesia's traditional clothes because she loves Indonesia this much. But the people always forget her, means forget where they came from. They actually came from one background, INDONESIA, which i describe it is motherland or Ibu Pertiwi. They fight over their own culture to prove their culture, race or religion are the best, whereas we are all united as Indonesian, so that's kind of silly.
So the poster is about the motherland (Indonesia) who forgotten.
Quick quiz time!
Guess how much the lecturer gave me score for this poster?
.
.
.
.
.
.
.
.
.
the answer is...
Means i am threatened to fail at this subject.
it is burning red.
Clearly, he doesn't like my drawing, and that scared me to death because this drawings are what i want to bring for my very final project and graduate, but he surely one of the judges who will give a vote, to graduate me or not.
Okay let's be honest.
I was not doing this with all my best, because until two days before deadline, i haven't got any idea of what i should make. And i must print this poster a day before deadline, because it was on A2, printing it need a whole day. It means i had only one day to finish this. So i tried my best, but turns out it wasn't. I did this until 1 a.m. Disappointed? I am. But i have learned that high expectation always bring high frustration. So i wasn't expect that high. But fifty, is very low.
Actually my score is sixty, minus ten because there was a miss-communication. The lecturer gave minus to all students of the class because not doing it right.
Well maybe, what i wrote in my concept wasn't clearly, or maybe he doesn't like my concept. I should give a good writting of my concept, but i feel maybe i don't. Or maybe my narrow way of thinking never get along to my lecturer. He is too smart. Literally.
If you read my posts before, i remember i have mentioned my favorite lecturer in VCD, and that was the same lecturer. I think he is super duper smart and wise since he taught us History of Art class, that probably my favorite class ever too. But then i remember too that he is the only person who gave me fifty, my lowest score since my college life, TWICE. The first one was last year, or two years ago i don't really remember. It was exam too. Half of class, or maybe all of the class got 100, except me. I got fifty. Like, seriously.
I am feeling like Taylor swift singing Mean..
I still thinking that this lecturer is super smart, but like they said, i cannot follow his way of thinking. I should learn more. But i guess the all-time-favorite lecturer is ended right here, ok. Enough.. i don't know how, lol. It had been twice, there will be no more, not the third. LOL.
And hopefully.... not at my very final last exam for my graduation.
Me with my retarded poster, and class graffiti background.
Now, welcoming holiday!!
And waiting for GPA announcement.................
11:11, finger crossed, four leaves clover, and wishing star should work for this time.
God bless me.