Under the mistletoe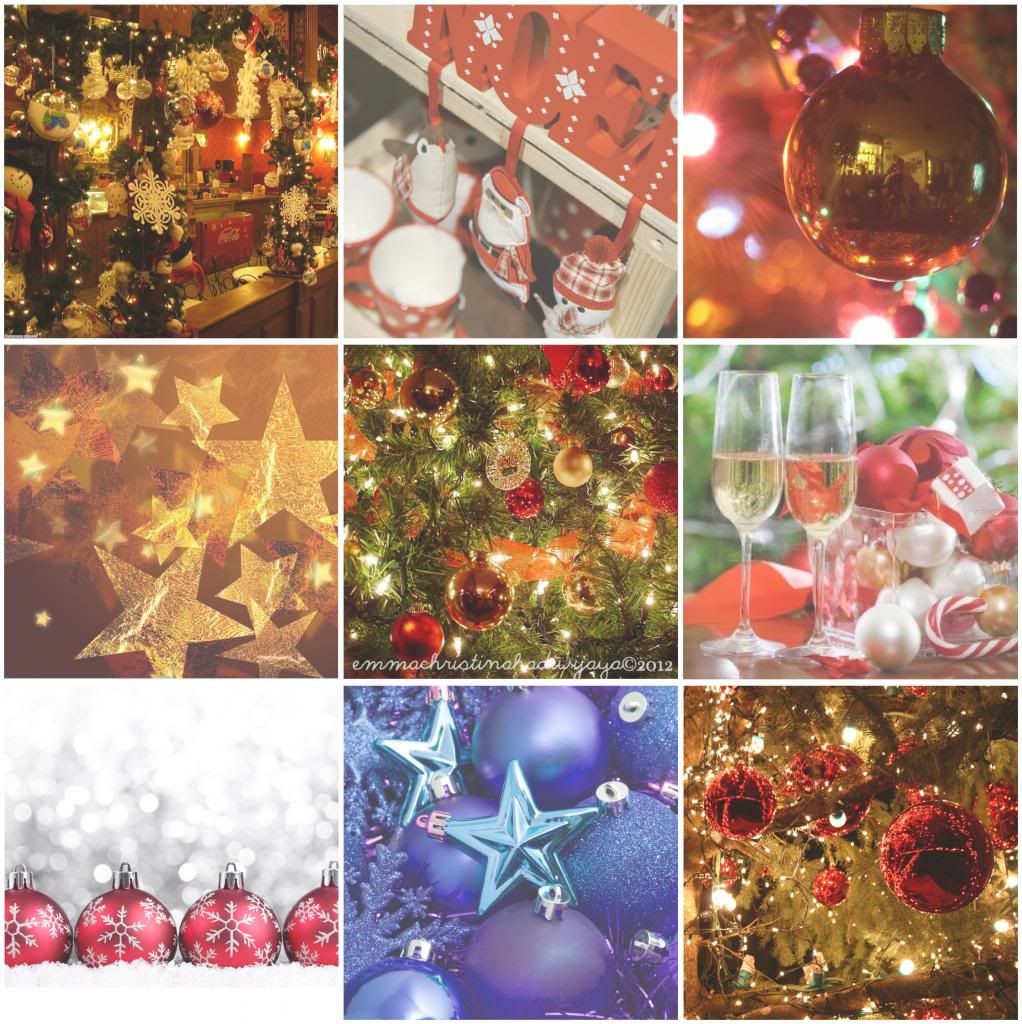 MERRY

CHRISTMAS

, EVERYBODY!
I wish Christmas this year bring you lots of joy and happiness with you closest ones, and a little lighter to a better world. Believe me, Christmas is my favorite time of the year, MORE than Chinese New Year! Sadly, Christmas season in here, Indonesia, doesn't seem exciting, maybe because it's not the event of majority in here. I wish, someday, i would go somewhere in Christmas day where celebrate Christmas with a very beautiful decoration lying on streets and houses.
Little bit late, huh? Sorry for lack of post recently. I feel really weird, when i was on college day, i have time to post some, even i have nothing to post. Now, when on holiday, i feel like i have no time to post even once, and i have tons to post. Weirdly so true.
Lots of post coming up. Gonna post about birthday, my holiday trip with beautiful ladies and another daily going on. And i will change some of my blog's layout.
Hope you guys have a nice holiday there ;)
Ho Ho Ho!