Bali Day 2 : Sukowati, Bu Oka and Nuris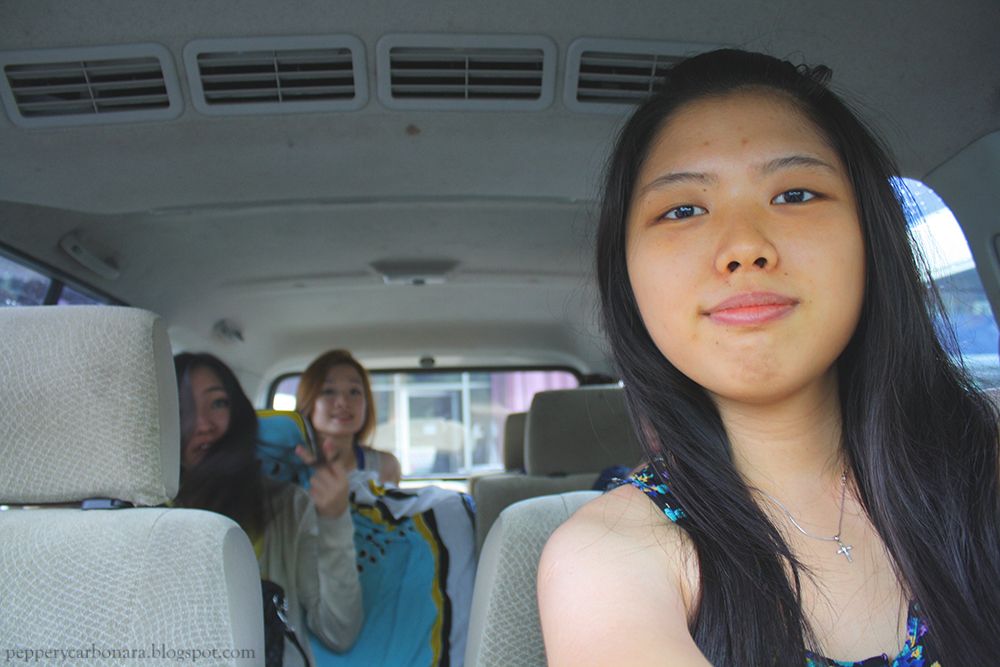 Hello.
Our schedule today was going to Bali's market, Bu Oka and Nuris!
First trip was famous Sukowati market. Going to Bali without buying some Bali's things is invalid! What we usually search in the Bali market are Bali pants for sleeping (since i was a little kid until now, pants is number one to look for, lol), some jewelry like bracelet or ring (Bali's jewelry is really typical, but i am not in to its necklace. I had bought them when i was little and when i brought them back to Surabaya, i didn't know with what i had to wear it, lol. It is not relate with what i wear at my hometown, and nowadays, i have been to old for that, except a very good one in the boutique, not in the market), Bali's shirt (which is very comfy for sleeping. Usually they have so much pattern or picture on it, but the famous one is come with Barong's paint), and maybe some souvenirs for family home (keychains, sculpture, home decor, mask, etc. But my family had enough, so they refuse that kind of souvenirs).
After an hour, we were starving so we were heading to famous Bali's cuisine, Nasi Babi Guling Bu Oka, as known as Balinese Mix Rice! It is Rice garnished with pork which is DELICIOUS, Indonesia should be proud having a lot of delicious foods lol.
What a shame, it was raining cat and dog, so we have to run into the rain like literally. The main restaurant was full, lots of tourist there. They directed us to go to Bu Oka's house, where there is another place to eat if the main restaurant is full. To get to the place we had to walk the alley, struggling with rain and umbrellas, because the alley was quite small and there were another people came out too, with umbrellas. Looked like a very funny moment.
Here is the photo of the yumyum Balinese rice. Not much photos here because we were busy draining ourselves lol.
Okay, even when i was little i went to Bali every year, i didn't know how this famous Nasi Babi taste. Maybe my family ever bought me but hey, i was a little kid, like i care it was from Bu Oka or not. So yes i accidentally forgot how it tastes. Just think this is my first time trying Bu Oka. To be honest, it wasn't as delicious as i thought. I don't say it is crap. It was yummy but not as i pleased. It wasn't served hot, don't know it was the effect of the weather or what. But if i had to choose, i still love love love Nasi Bali Peneleh from my hometown, Surabaya. It is the best of the best. Yum!
After took a rest for a while, we continued our journey to some market at Ubud.
Ubud's market should be very delightful if it wasn't after raining! The road in the market was muddy, so much puddle, perfectly made us didn't want to look the vendible there. So we went back to the Sukowati market and finally shopped there.
I forgot i went to Sukowati I or Sukowati II, it has gapura in front of the market. We scattered around due of faster, so i toured the market with Sisca. We thought that we could have cheaper price if we go inside, but it was TOTALLY CHAOS. Look, i bold and caps lock them, take a whole emotion inside me when wrote this, ok. We were about in the middle of the market and the sellers were going ABSOLUTELY CRAZY. They handed their vendible IN FRONT OF OUR FACE and there was no way than kept on walking. Because if you stop for take a look, they will LITERALLY grab your hand and drag you to their store, seriously, even you are not looking for their vendible at the first place. I was! An old lady-seller dragged me to her store which made me thought lots of not polite, cruel and bad words for her. Don't judge me, but no one likes that. I didn't say it anyway, lol.
So if you planned to go there and want to walk inside,
beware
.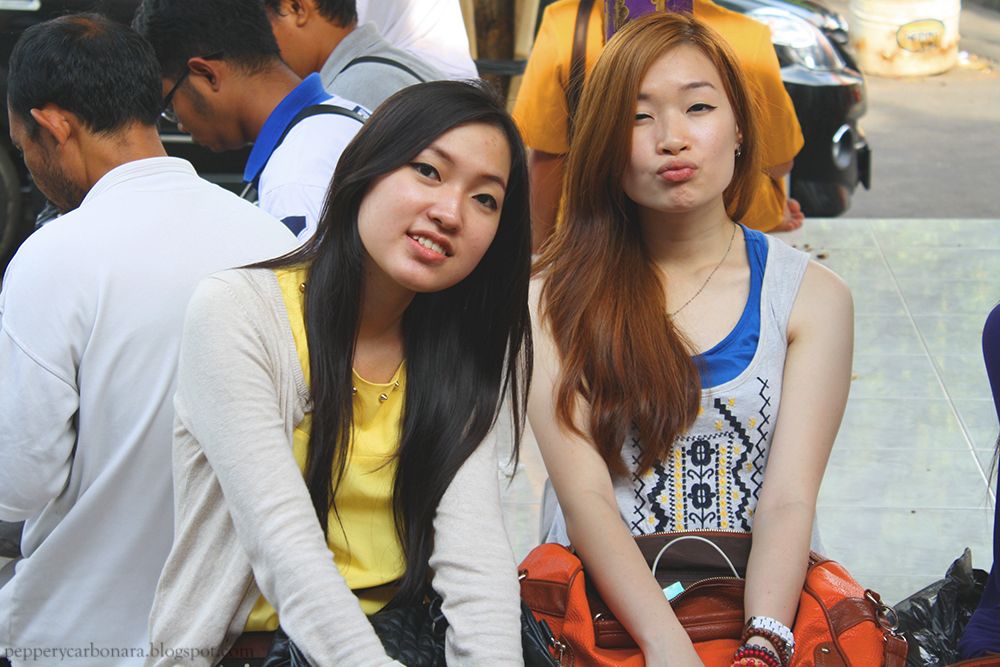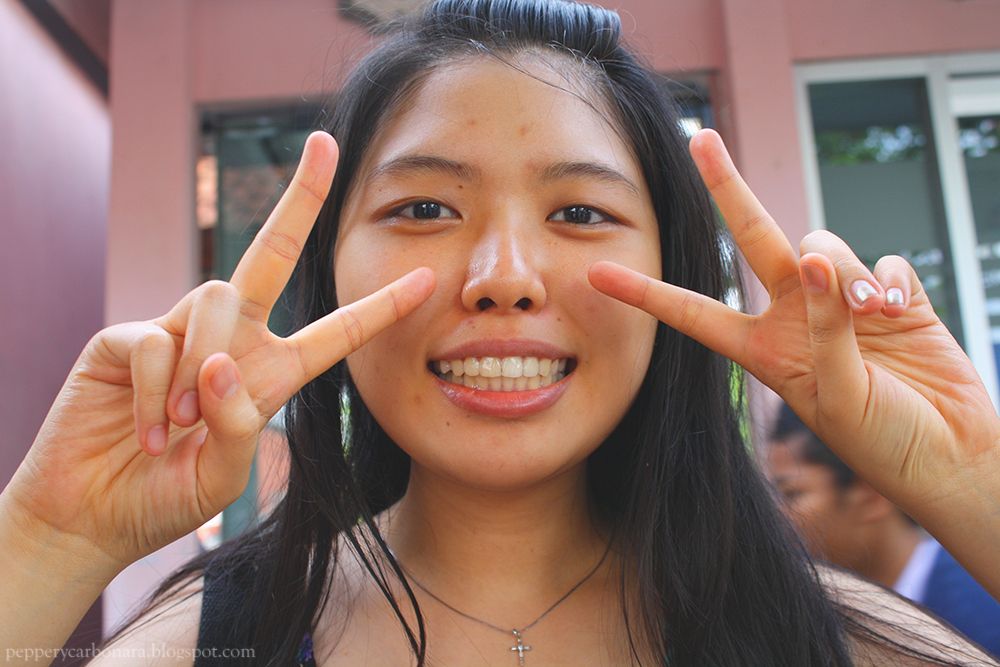 Already noon and starving again!!
Next destination, Nuris!
Never tried it. People said... it a must-try-when-in-Bali. Okay, done.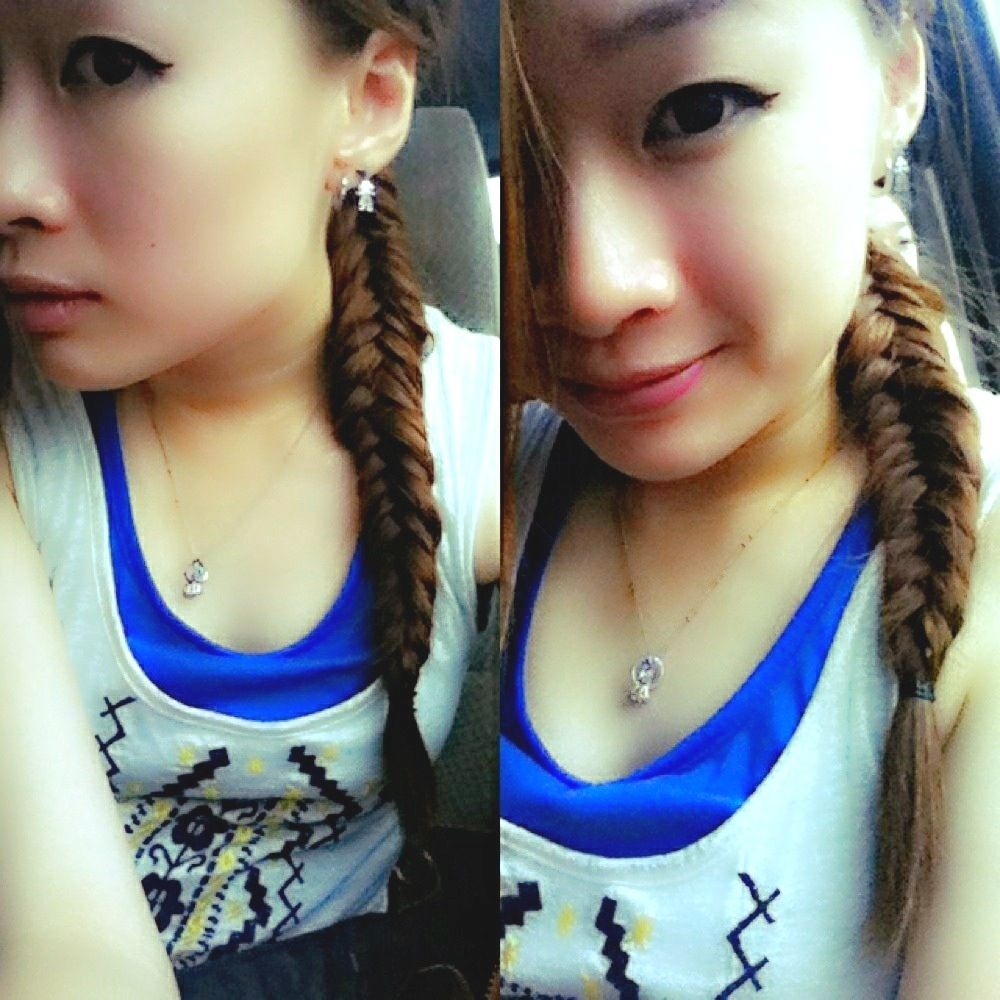 Having a little camwhore on the way. It was traffic jam. Hair by Milla, lol.
Finally arrived at 4 pm. Yayy! Dinner dinner!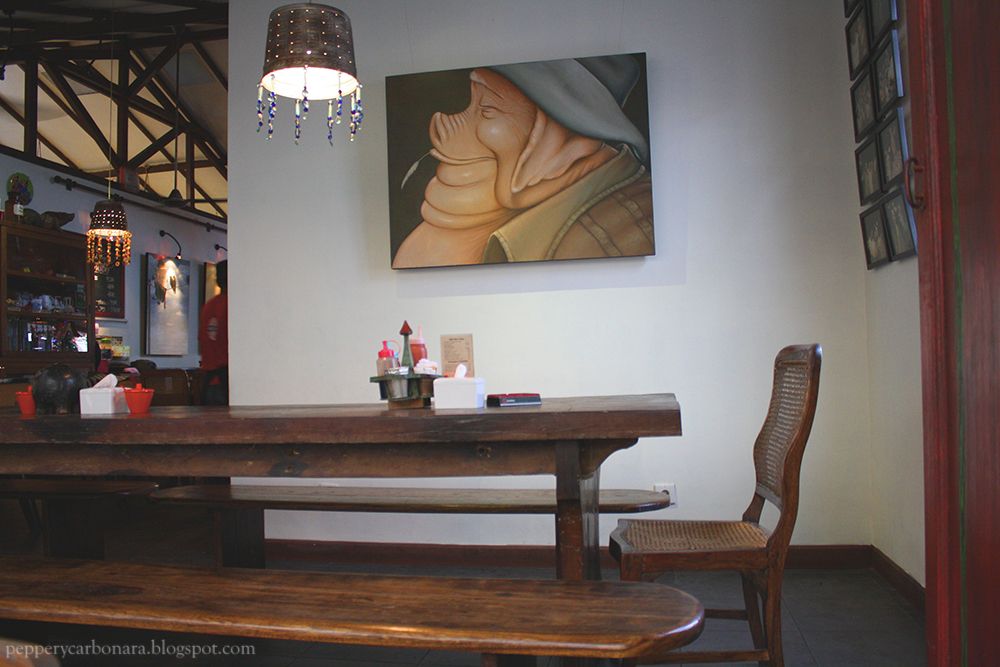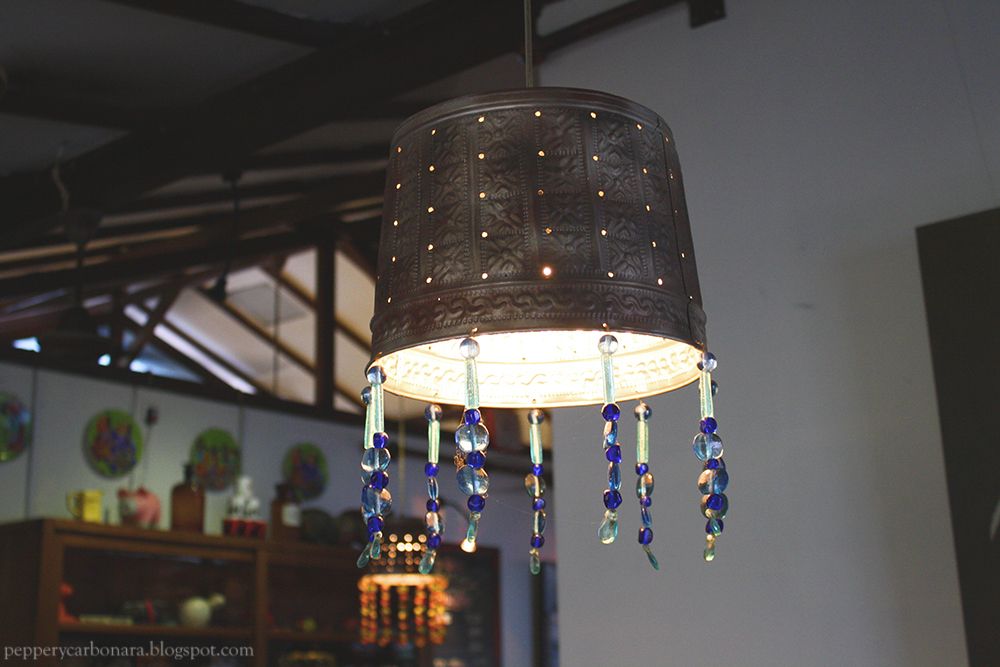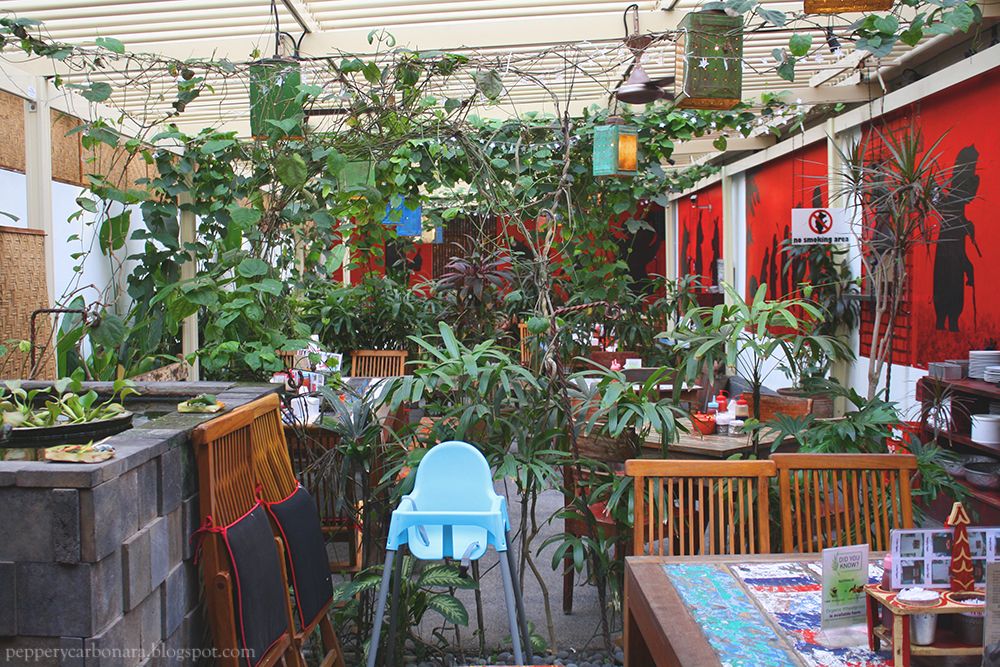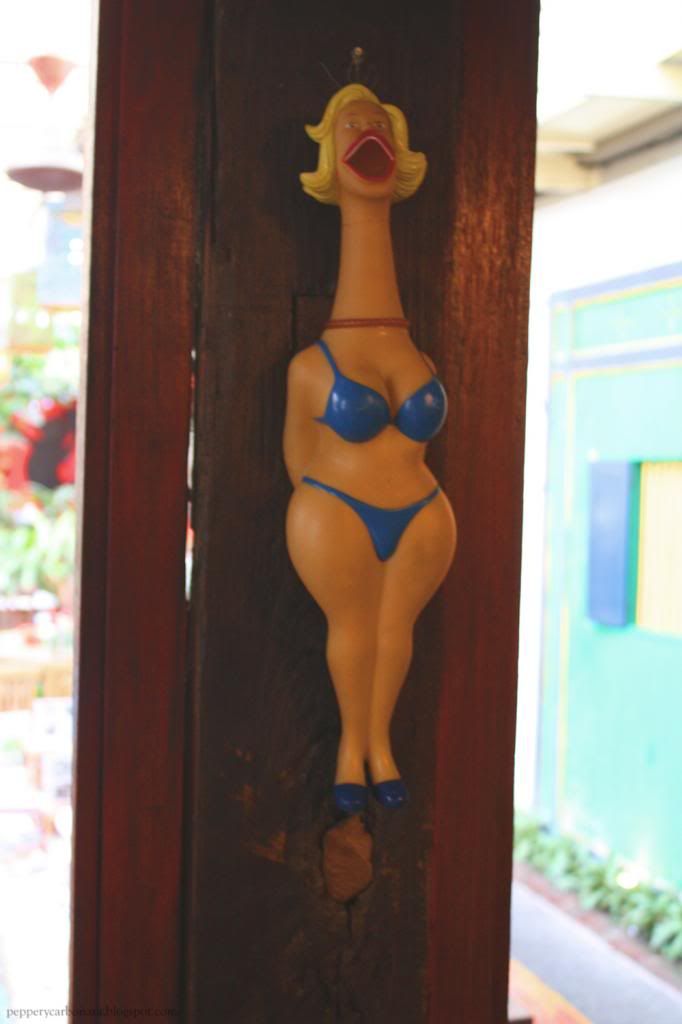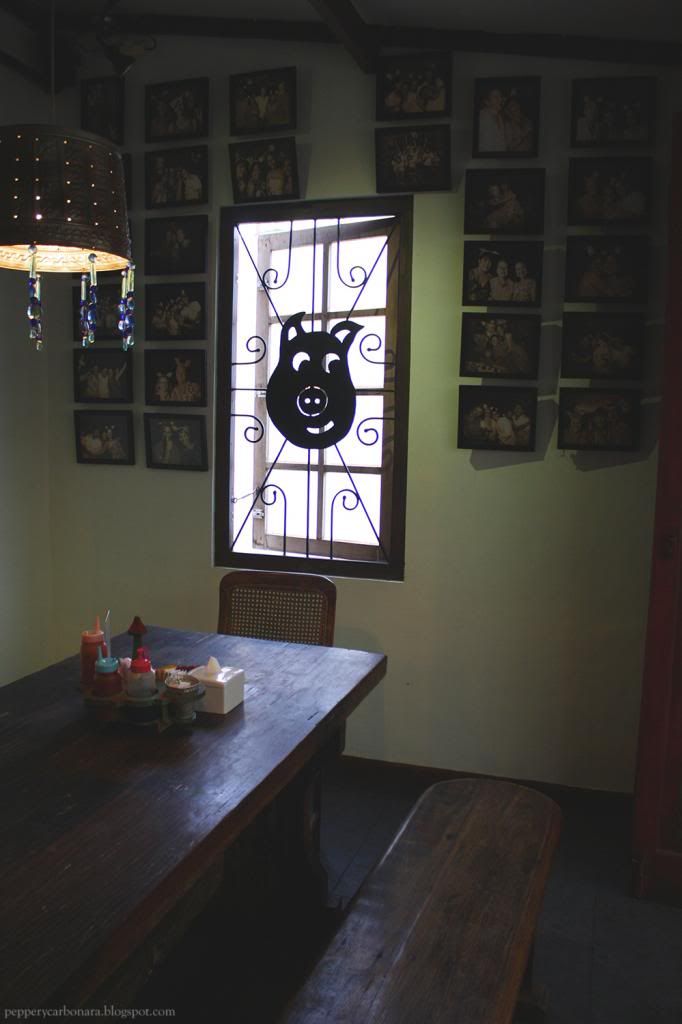 The place is surprisingly cozy with vintage American theme. I've watched a TV show that interviewed the owner of Nuris. She -Balinese, met her husband -western (forgot the nationality. Maybe American?) at Ubud. That's why they believed Ubud is truly a romantic place to find your true love, like how the history said. Then her husband asked her to open this very fortunate restaurant. Bam, gets famous fast!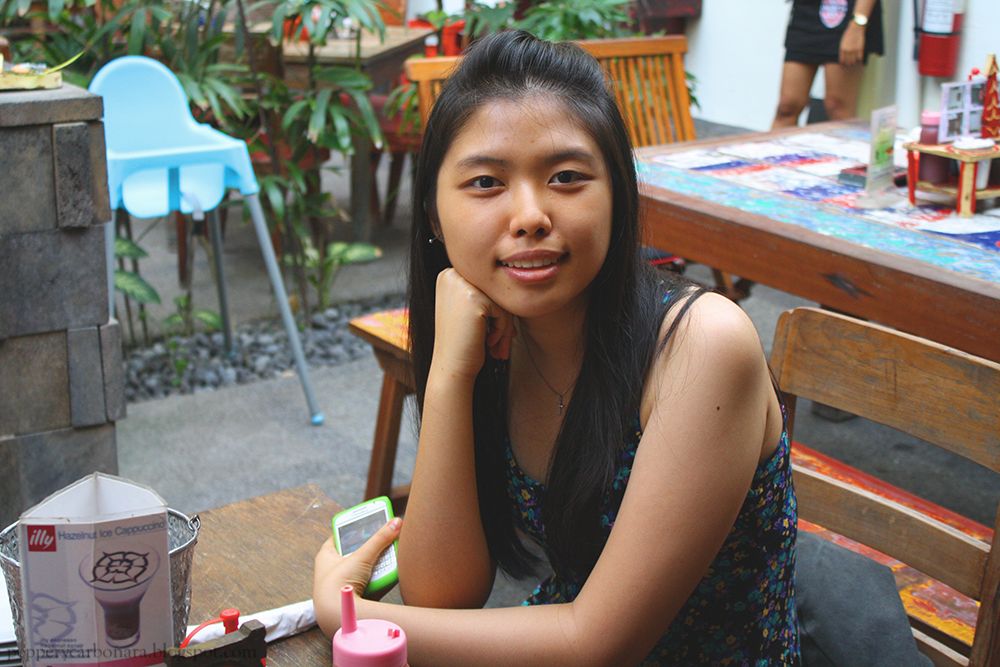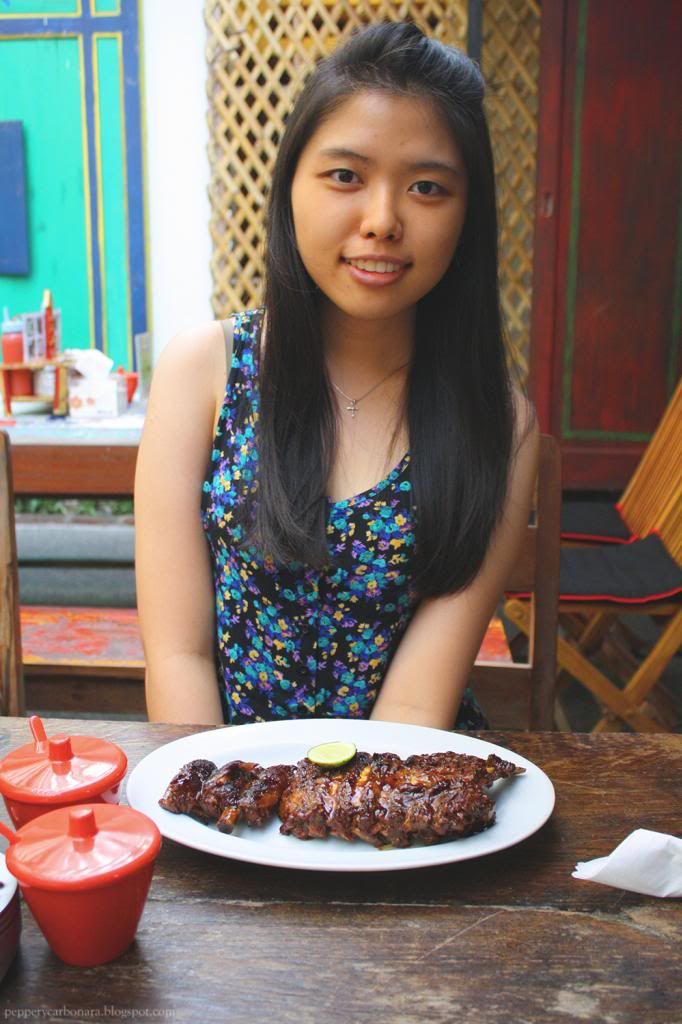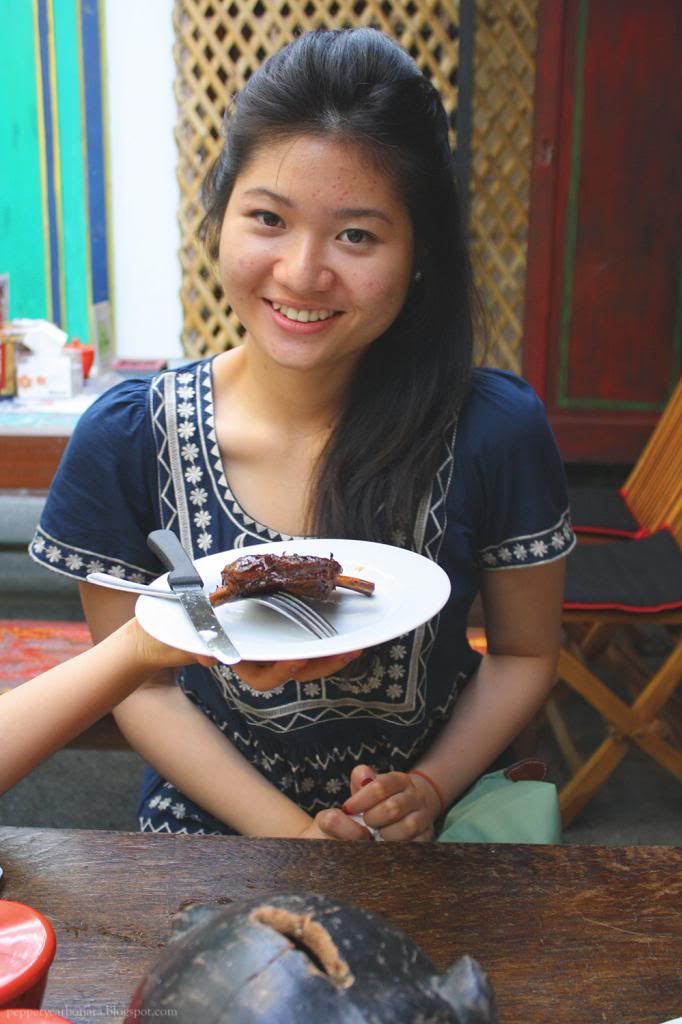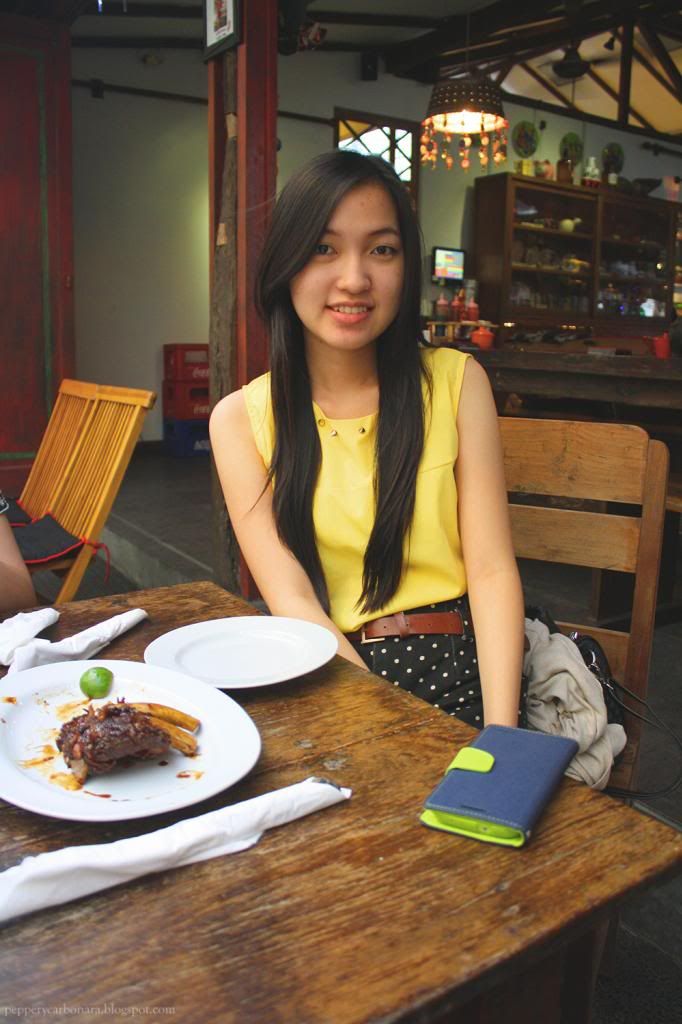 Our pork ribs! Yum yum yum.
From my travel diary in Bali, this one is the YUMMIEST. I swear.
If i come back, i MUST came here again, and order one portion for me only. I swear it is delicious, lol. Fat? What fat? :P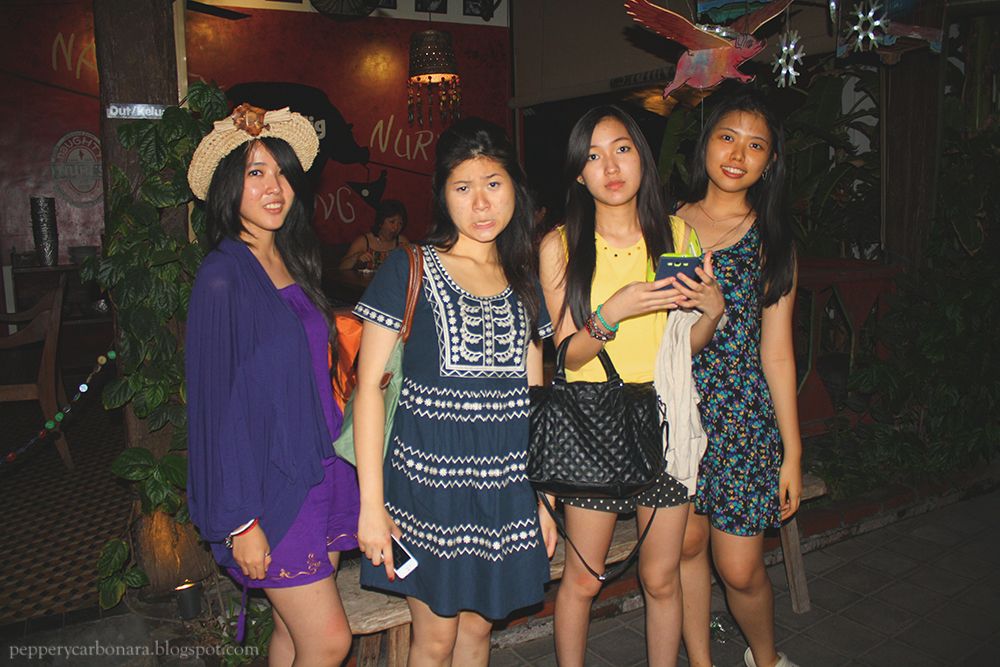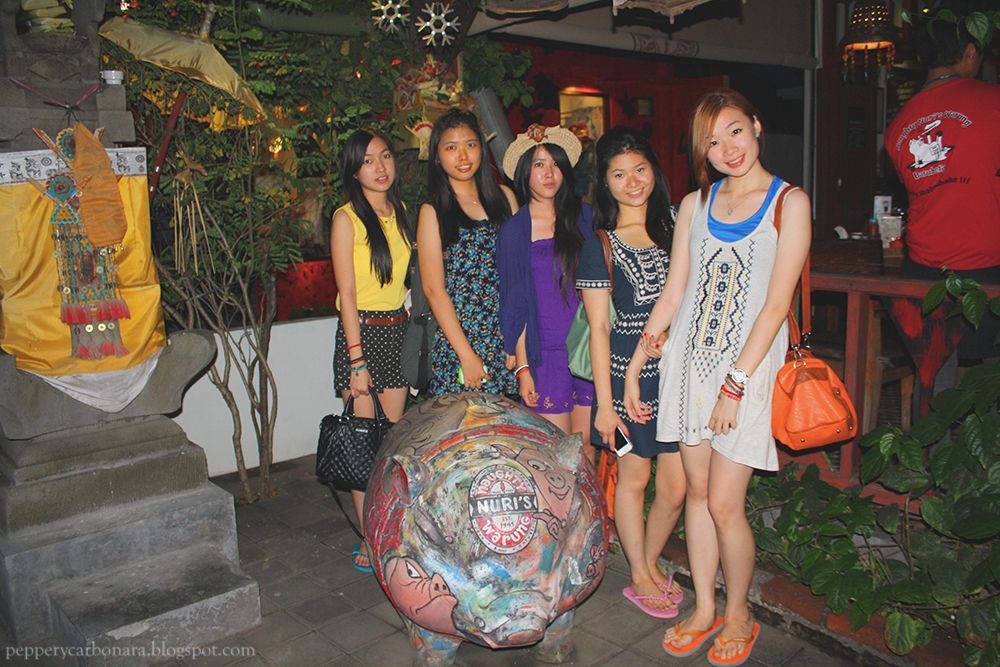 After a day, we went back to the hotel and decided to take a walk to Seminyak because it was too soon for bed. No photos because i had to keep my bag carefully, lol.
I prefer walk at Kuta than Seminyak. Seminyak is the place you'll have a coffee, or clubbing.