Bali Day 3 : Beach and Beachwalk
Tuesday, 18 December 2013
Here the third day of my adventure in Bali!
If this was a study tour, maybe today was what we called FREE TIME. We decided to walk around Kuta for the whole day, by feet, without rent any car. Challenge accepted.
But then we think that Kuta was so far away from our hotel if we had to walk. The other side, if we called a taxi, we had to wait quite long because usually there's a traffic in Kuta and there is only one way to get to our hotel. Well, we decided to try called a taxi and wait there..
But yes the taxi had not arrived yet until half hour later.
And maybe it's about an hour.
So we decided to cancelled it and take a deep breath to walk by feet. When we walked out from hotel's lobby, there was a taxi, but not by our name, it was others. But he said that the orderer had cancelled the taxi and asked us if we wanted to use the taxi (because it would be waste so much for him, already passed the traffic and ended without any guest lol). So we said yes and heading to Kuta square.
That day was too freely that we didn't even plan where to eat lunch, lol. So we decided to have Burger King at Kuta square. The easiest way and the yummiest!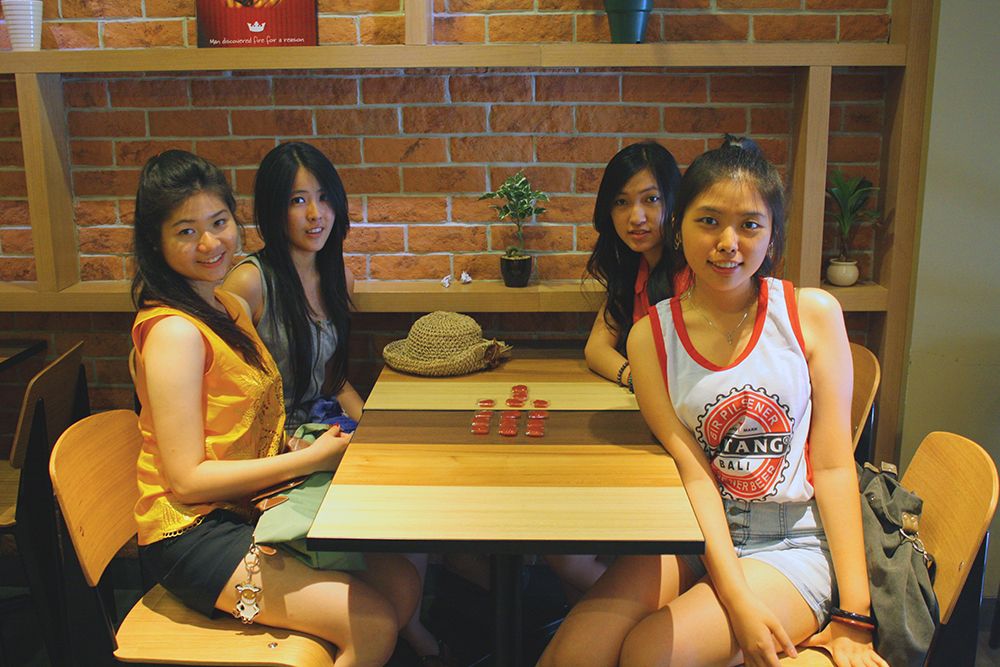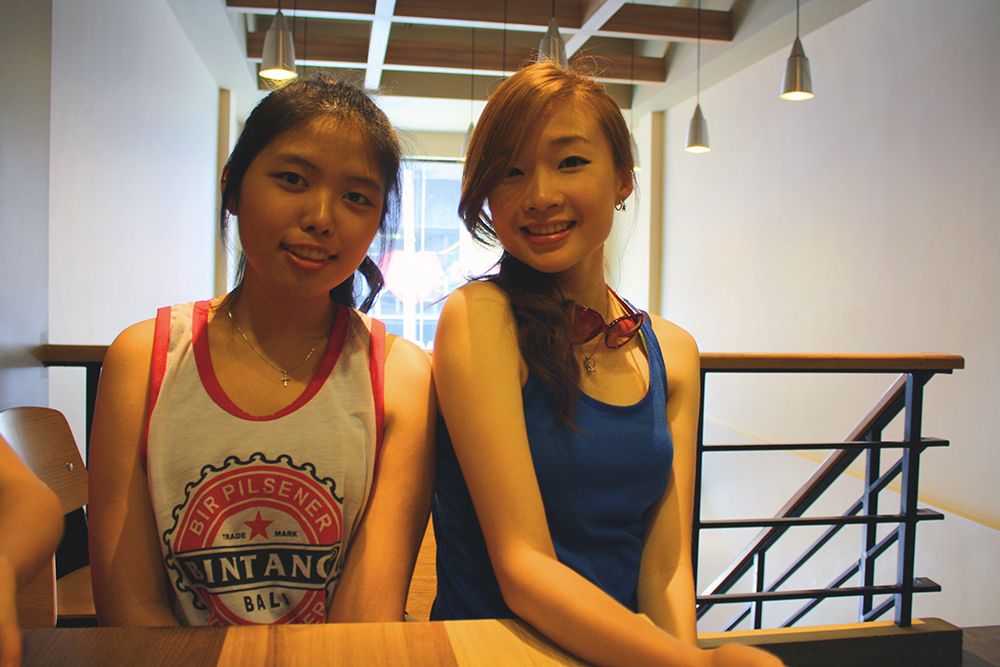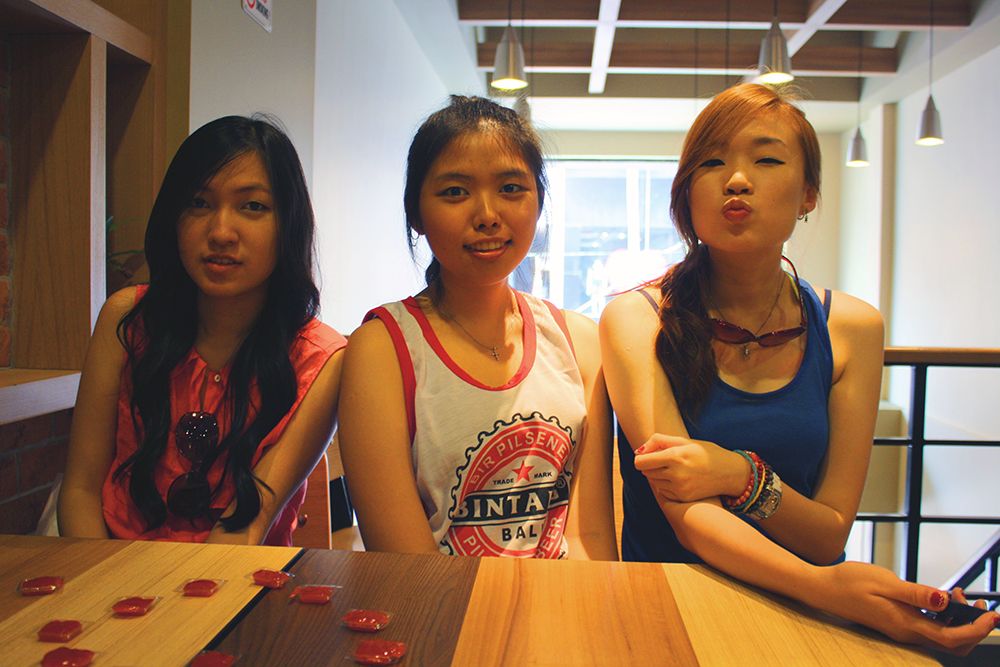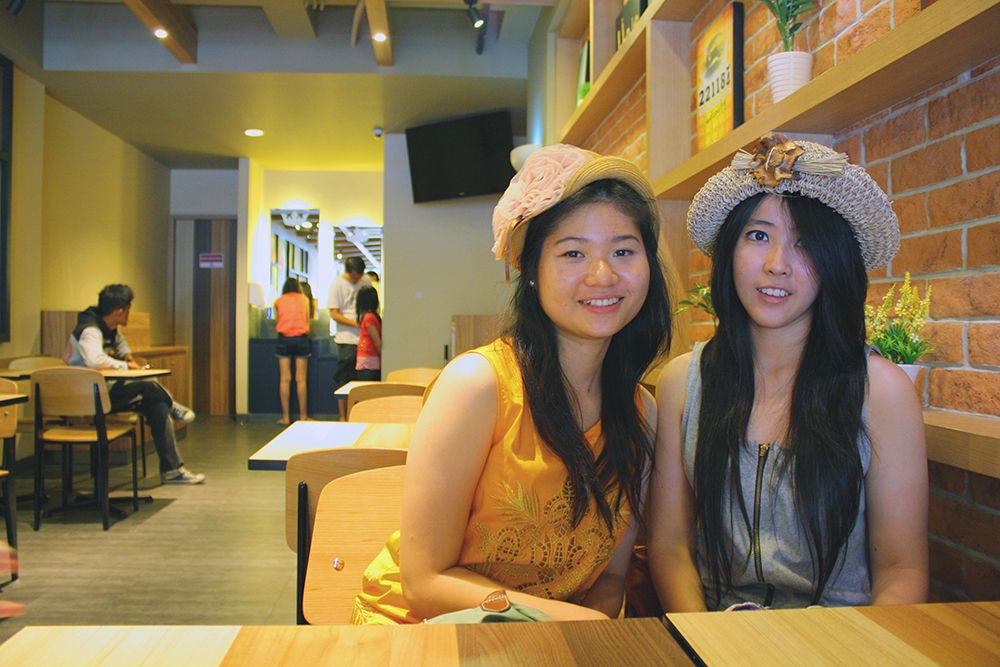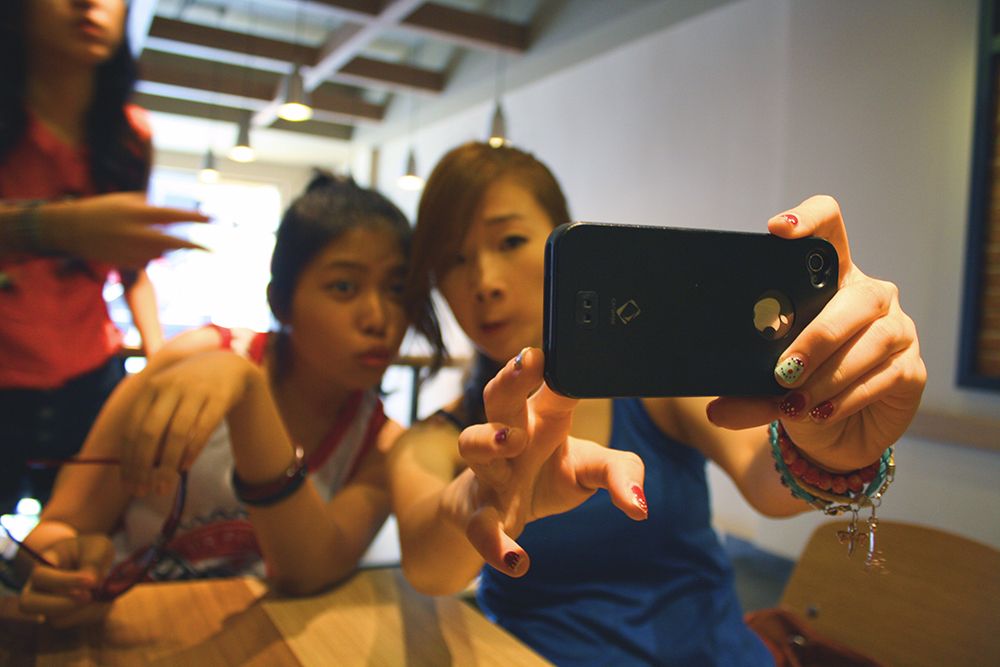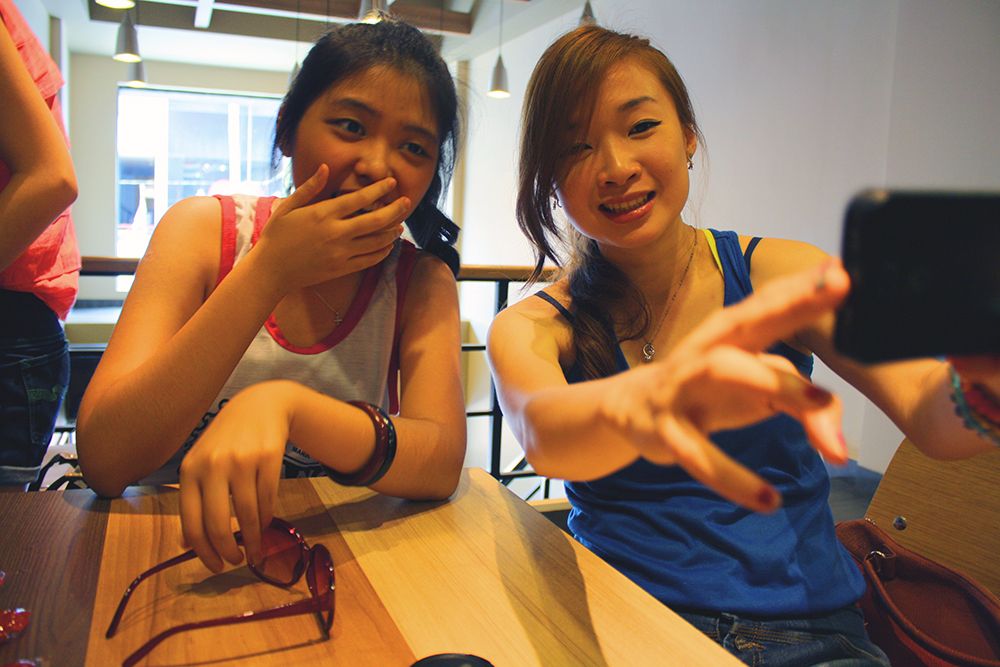 After having a delicious mushroom swiss burger and having fight with disgusting cockroach (YES it was freely walking there! And no one wanted to kill it because it was so disgusting if we had to step on it), we walked along Kuta. There were a lot of stores and boutiques, but if compared to Seminyak (in day fourth), Seminyak's stores were better.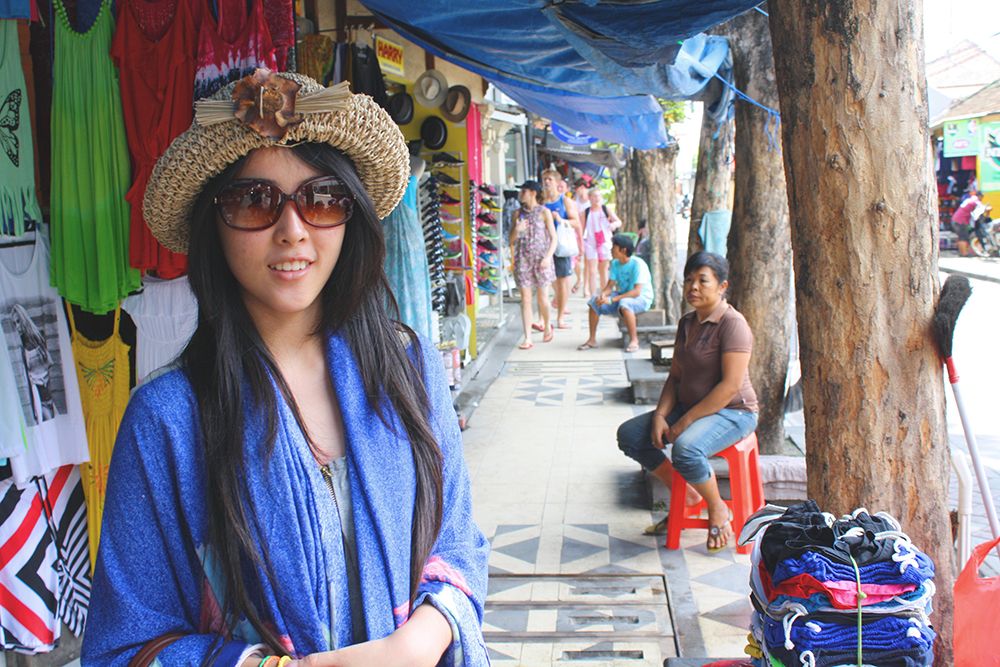 and it was extremely hot.
But for me, it is better hot than raining when in Bali, because i hate to walk in slippery and tarnish road. It's like, i am more busy look down to avoid puddle than seeing around. Moreover, it is a tropical island, man. Of course it had to be hot la. Foreigner love it, lol.
So i didn't mind for taking sunbath. I was ready!
Since our hotel doesn't that close to the beach, i quite missing it. Beach is the main point of Bali, k. No beach no Bali. So i was hoping we would not forget to go to the beach today. If not today, then not anymore :(
So glad it is sunny and hot ;) Raining at beach is the worst when travelling in tropical island.
My very fantastic-ugly-yet-fat pose, duh. But the scenery behind me is too beautiful to not post...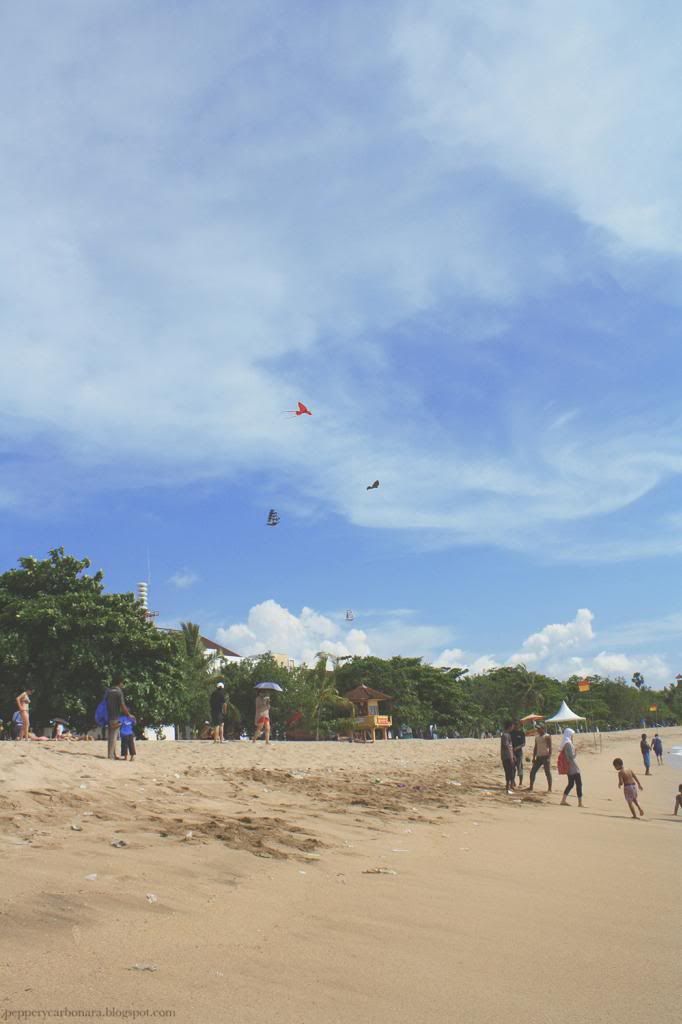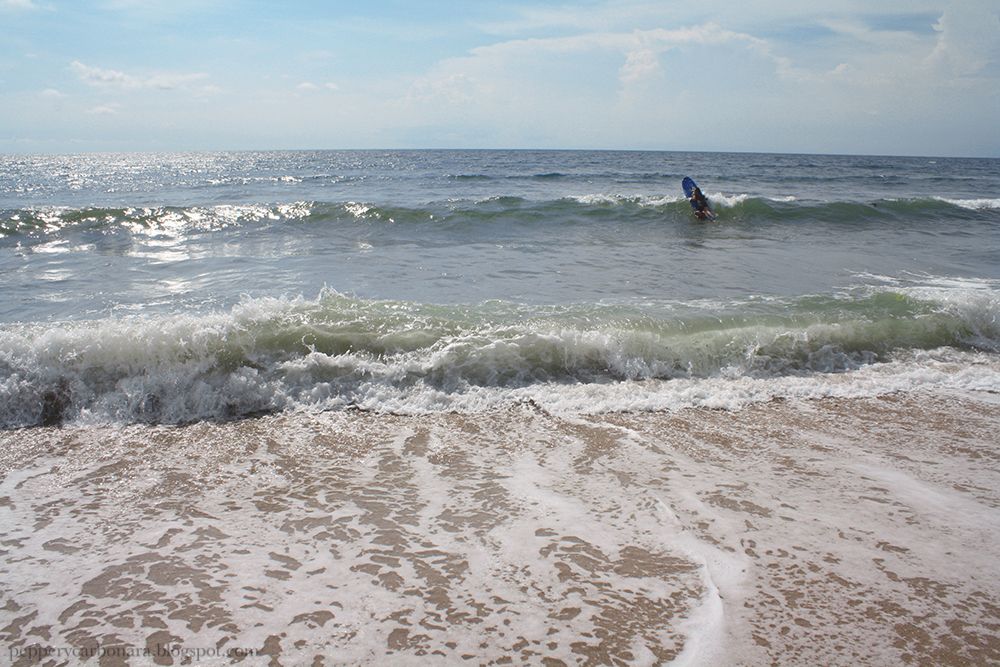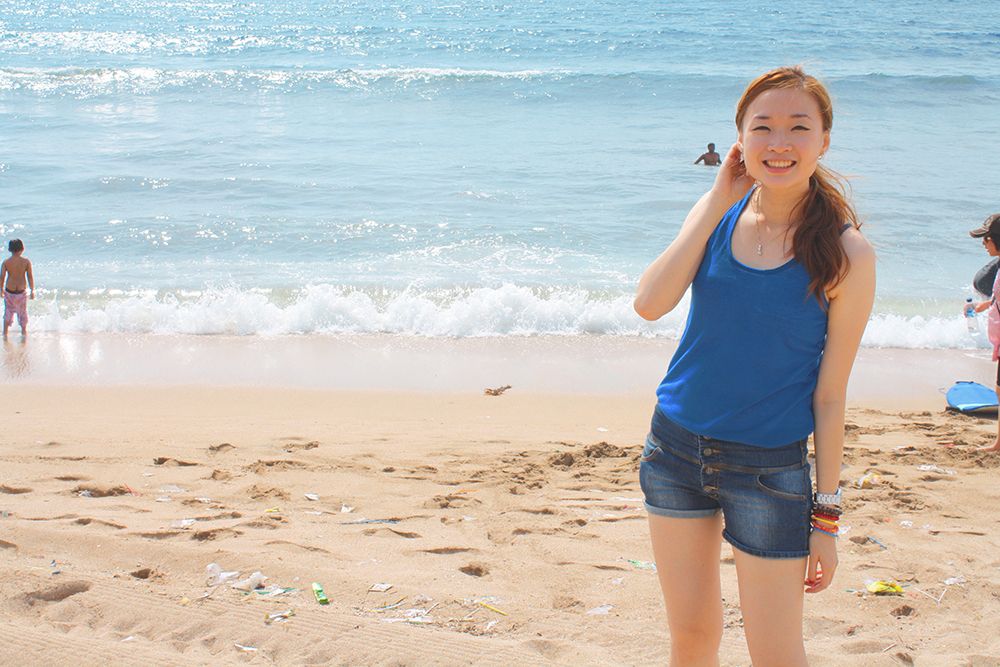 Look at all the mess behind me. People so mean ;( huh.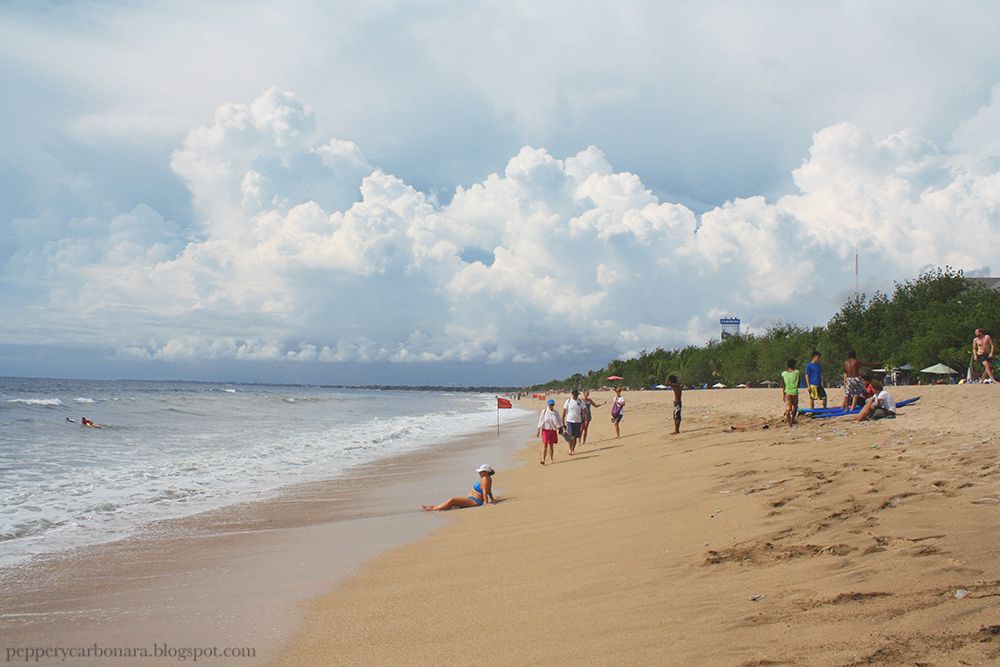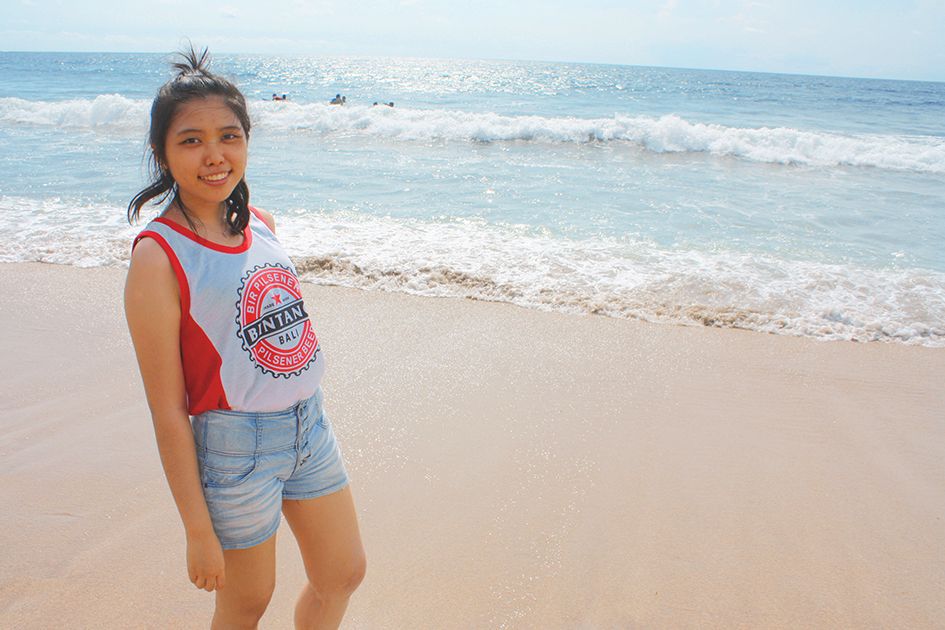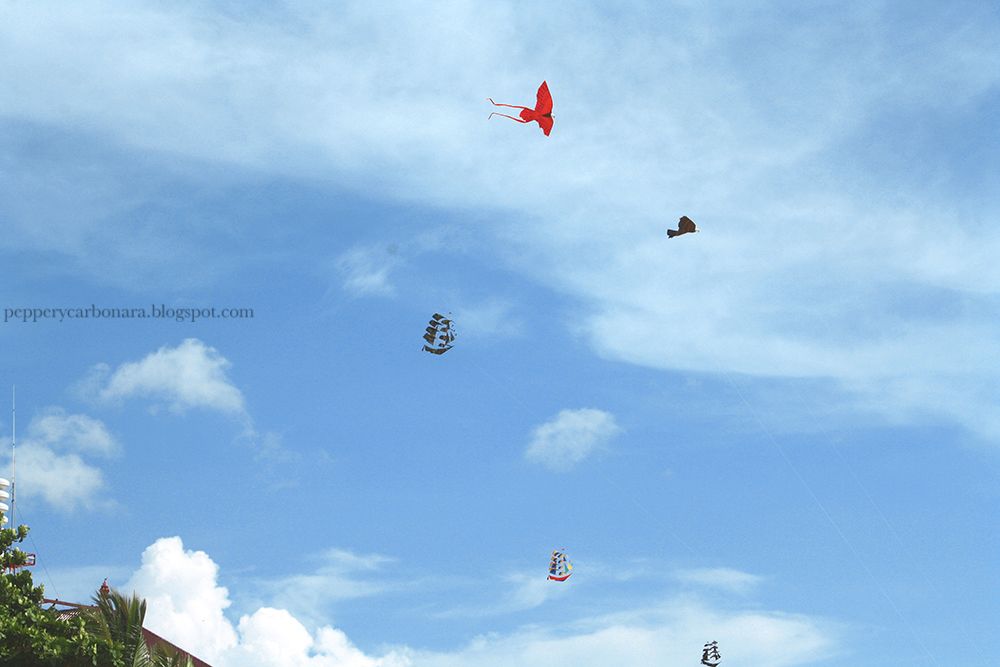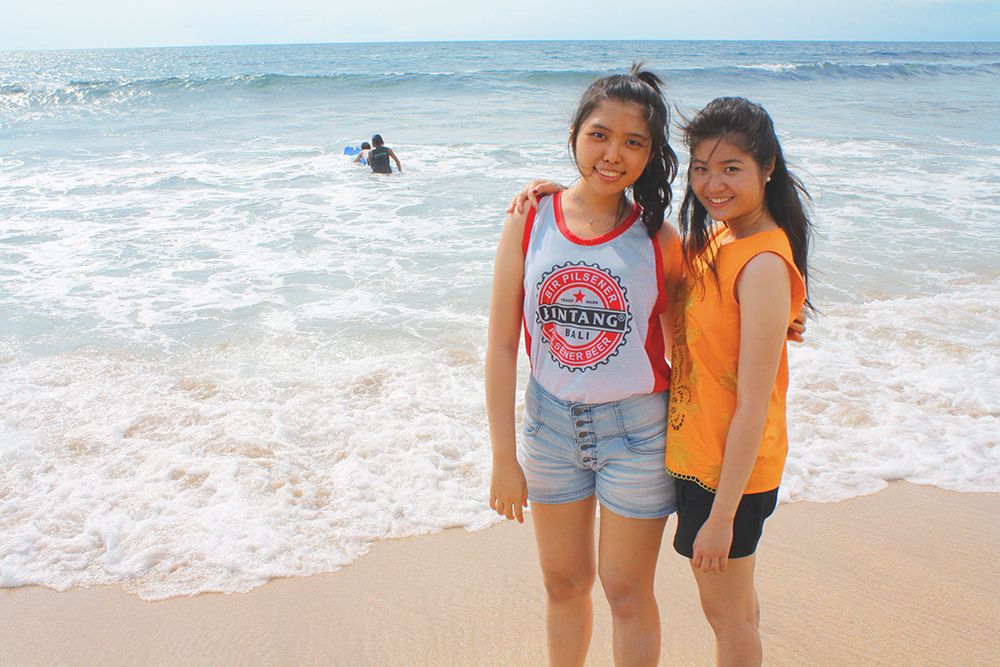 So we were having fun at the beach.. and this was Milla's idea.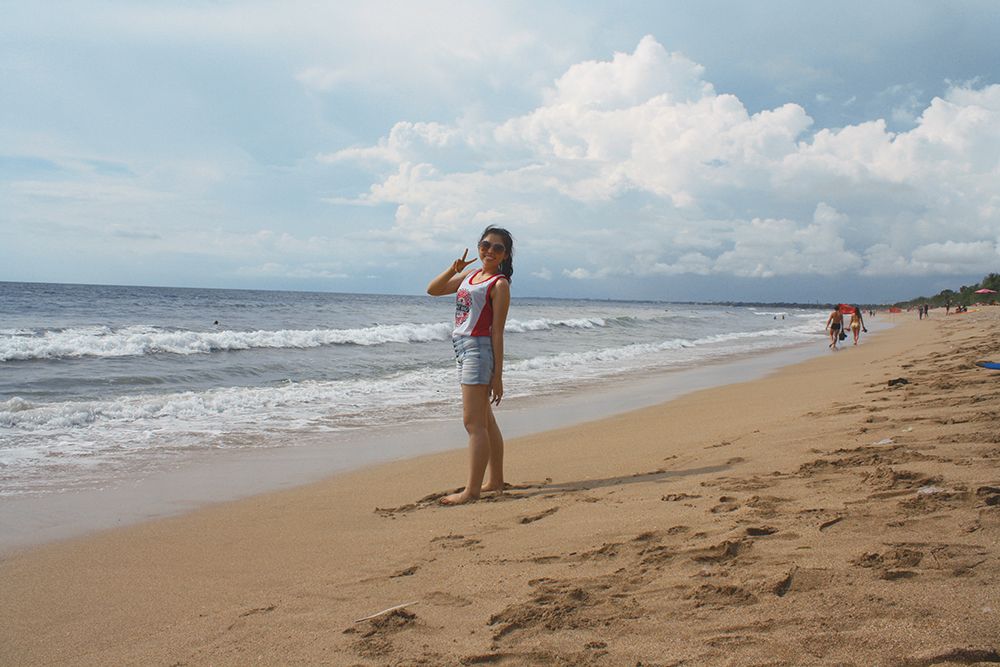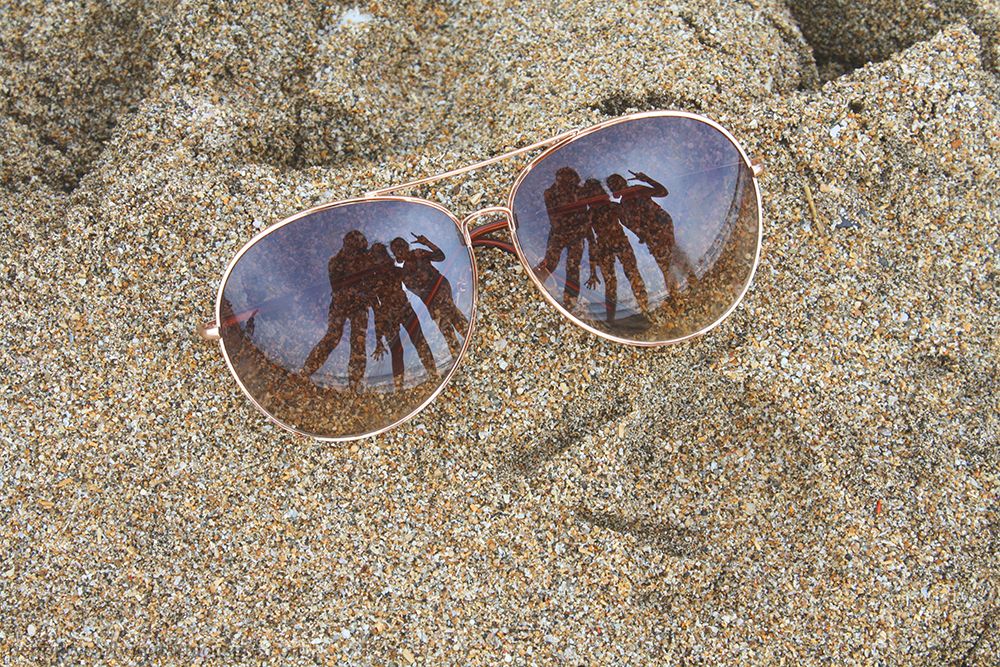 I always like beach even the sun burned me. Felt like breathe in the same air when i was a little kid.
Another entertainment that we could have is having nail art, massage and tattoo. But i think the quality nowadays isn't as good when i was little TT the nail art was gone wrong, none of us like it. My tattoo also gone really WRONG than i expected, i even bother to publish in here, so i'm not gonna.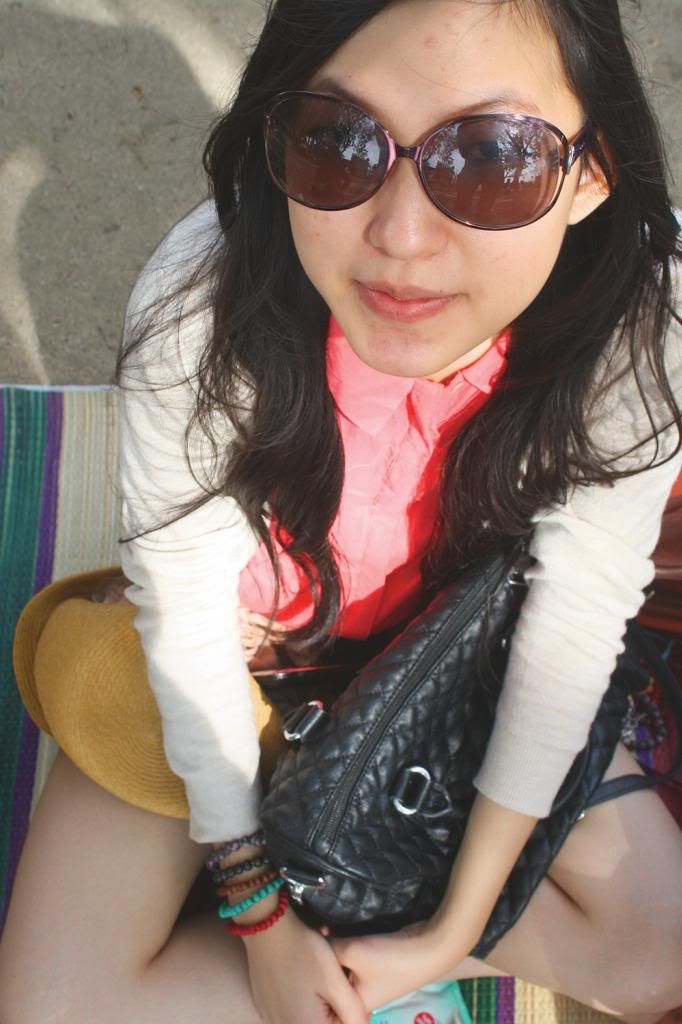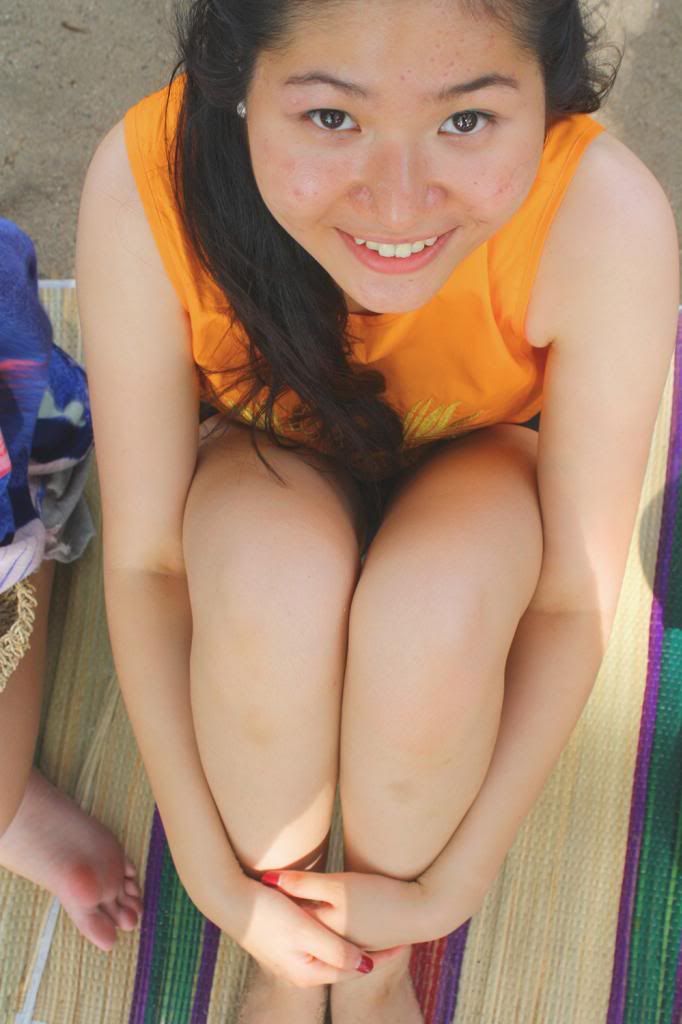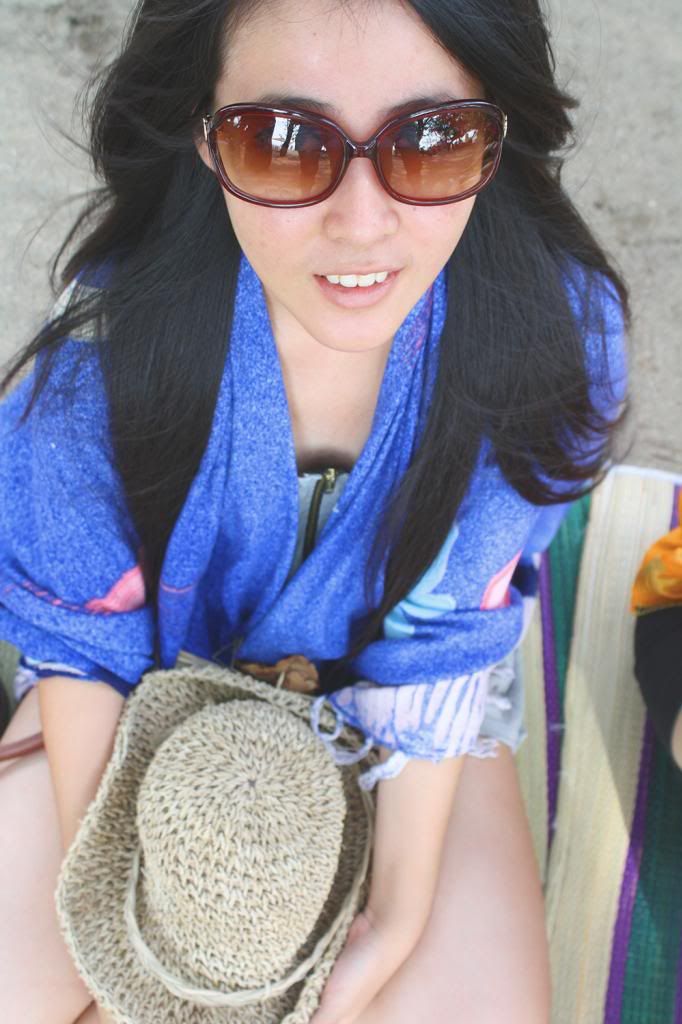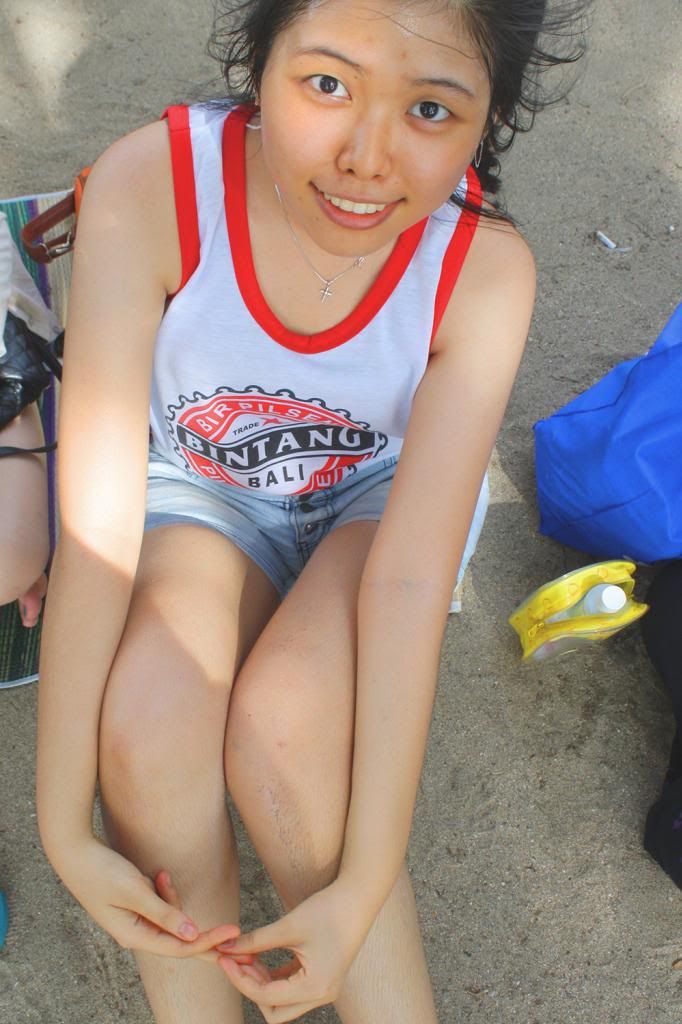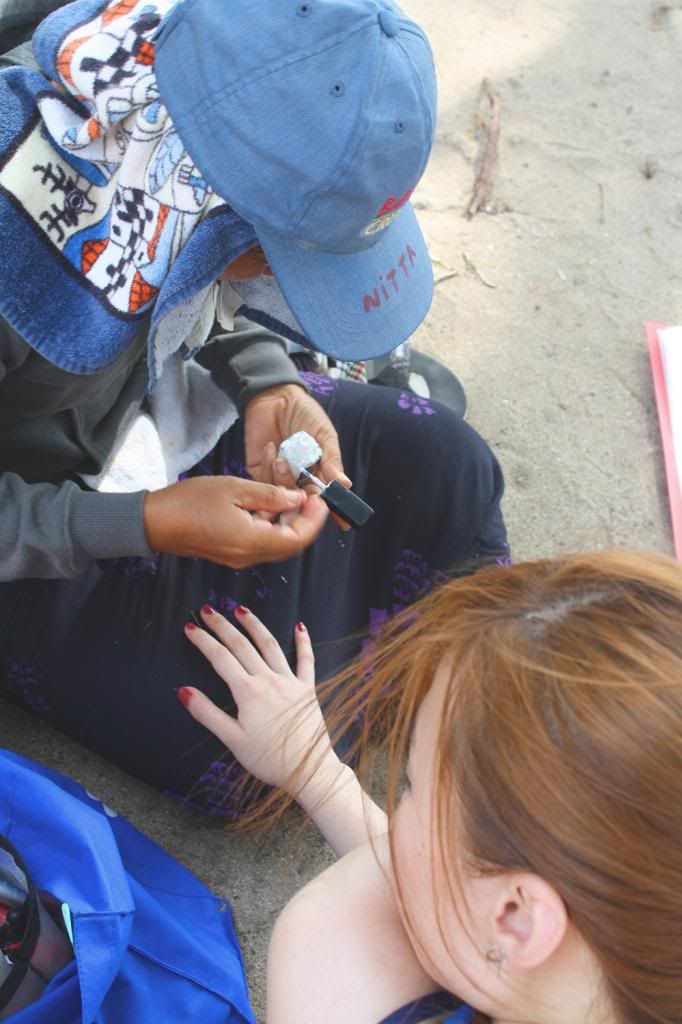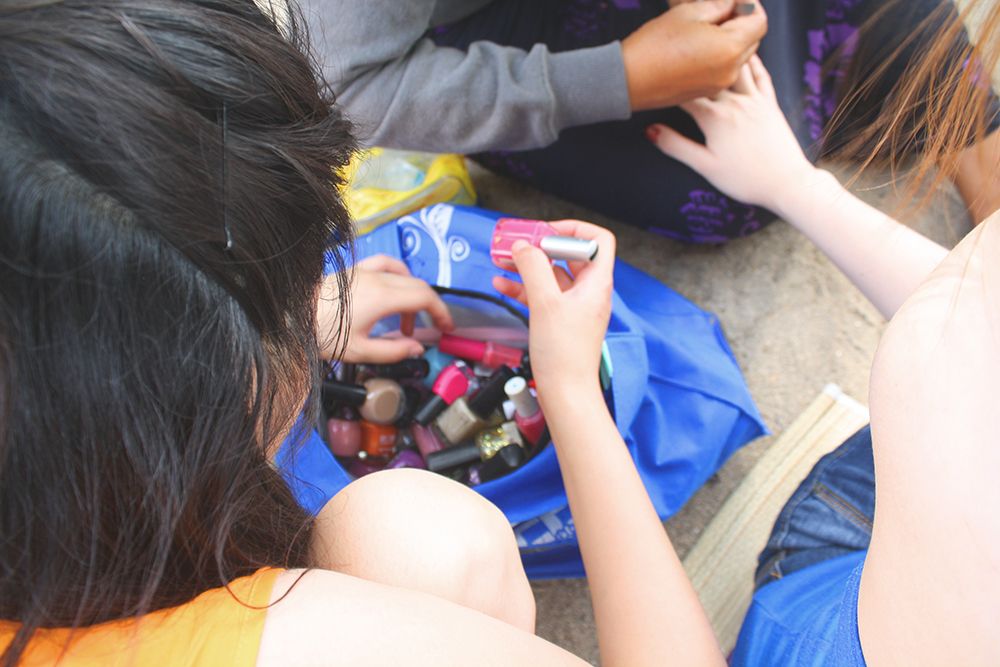 Mbok or the person who polished us also so mean. They were two, and talked each other in Balinese. Maybe they were talking about us because we bargained too much or what, lol. But the nail art wasn't good, tho. What so ever with too much bargain, duh.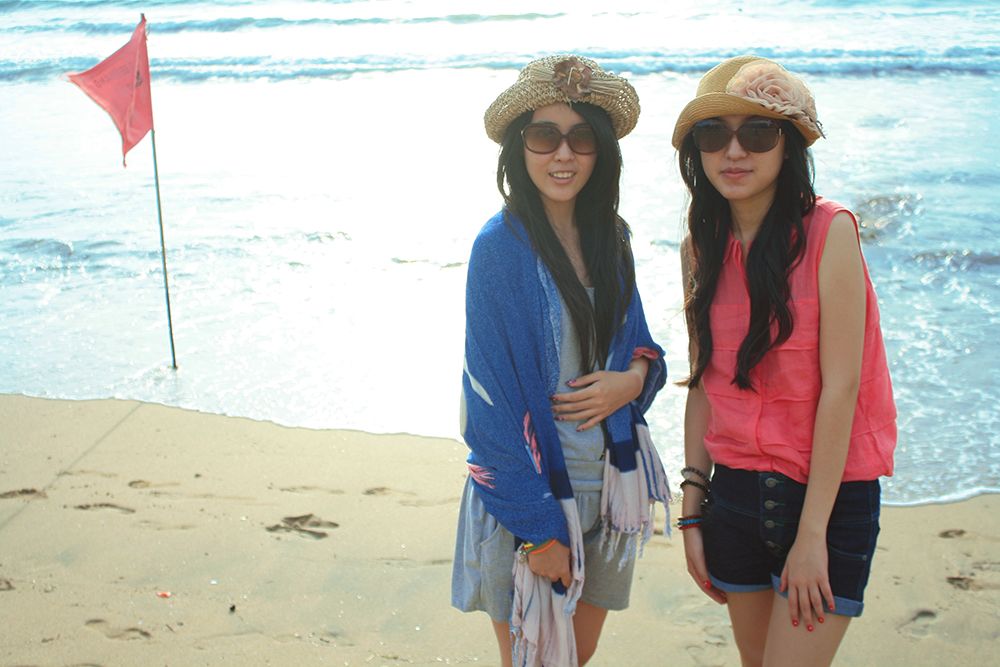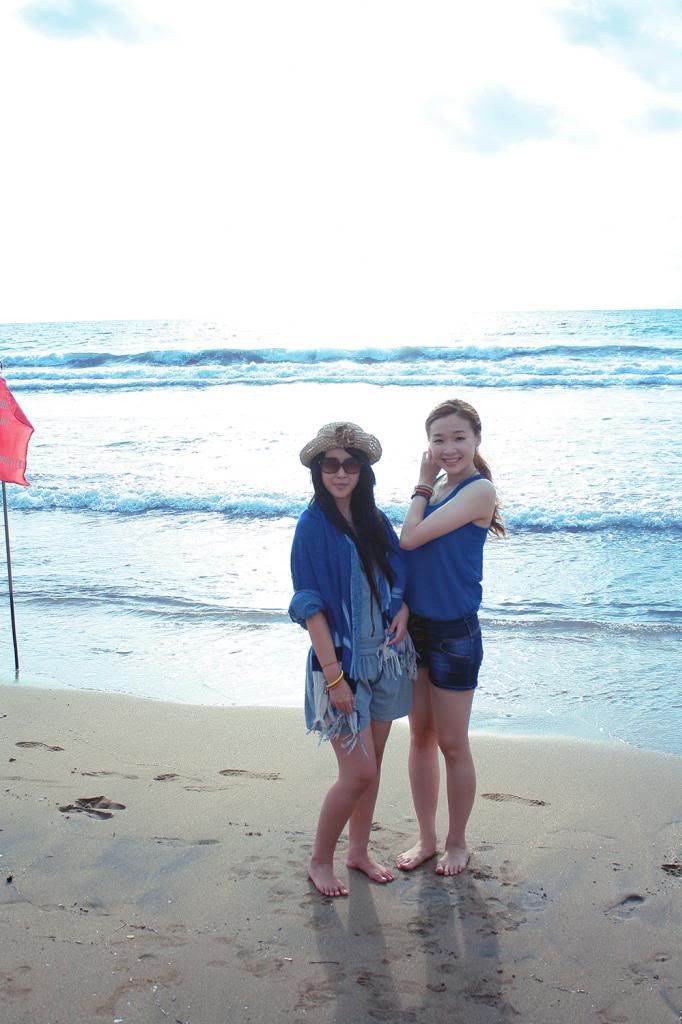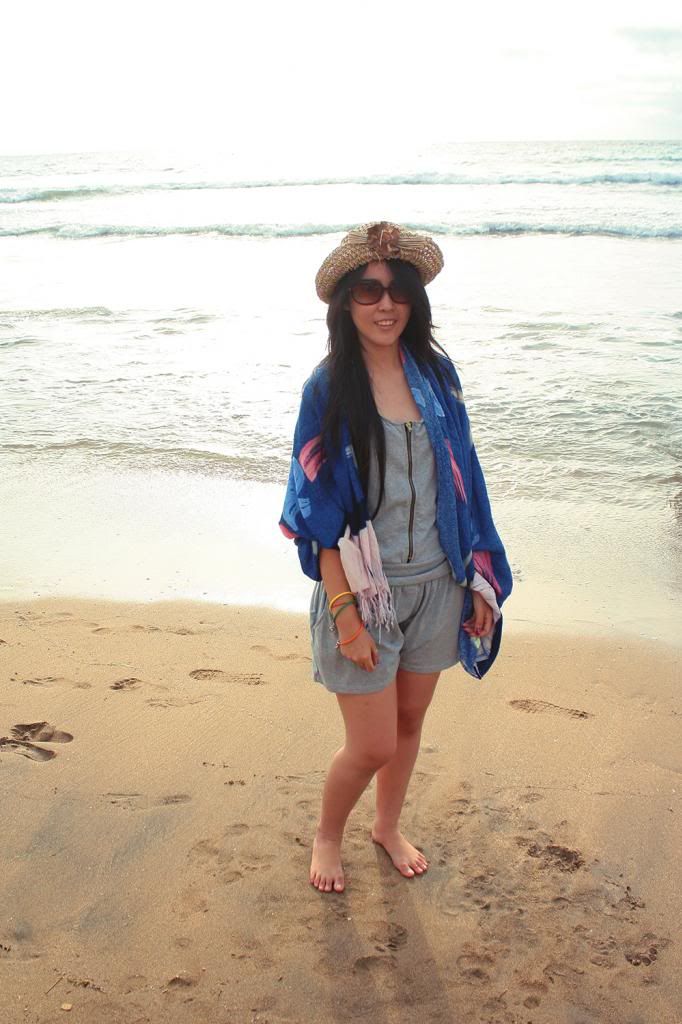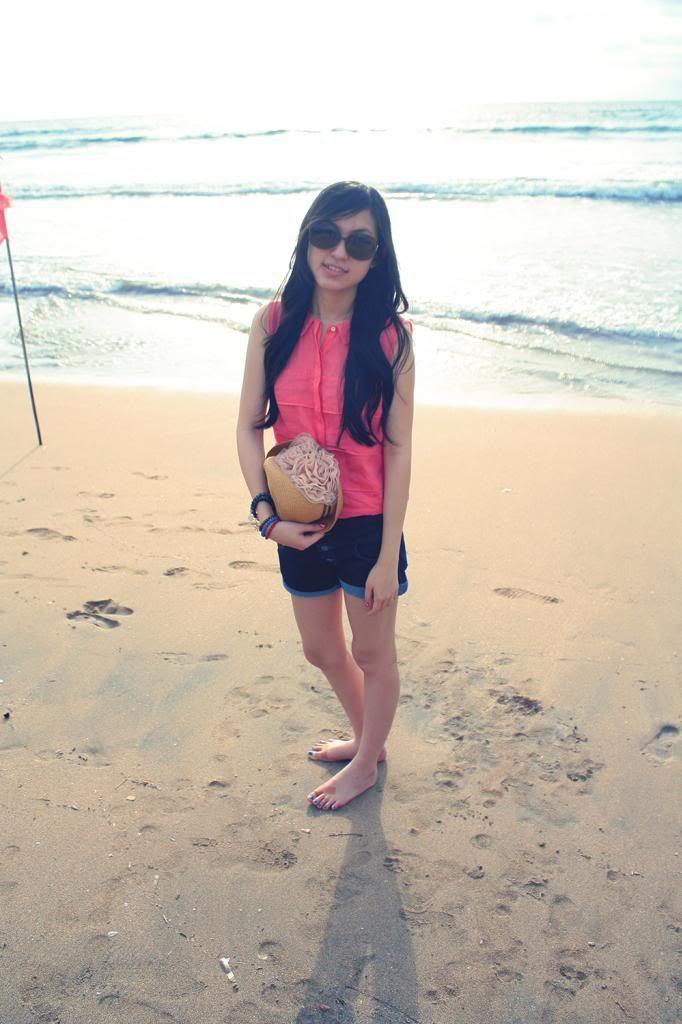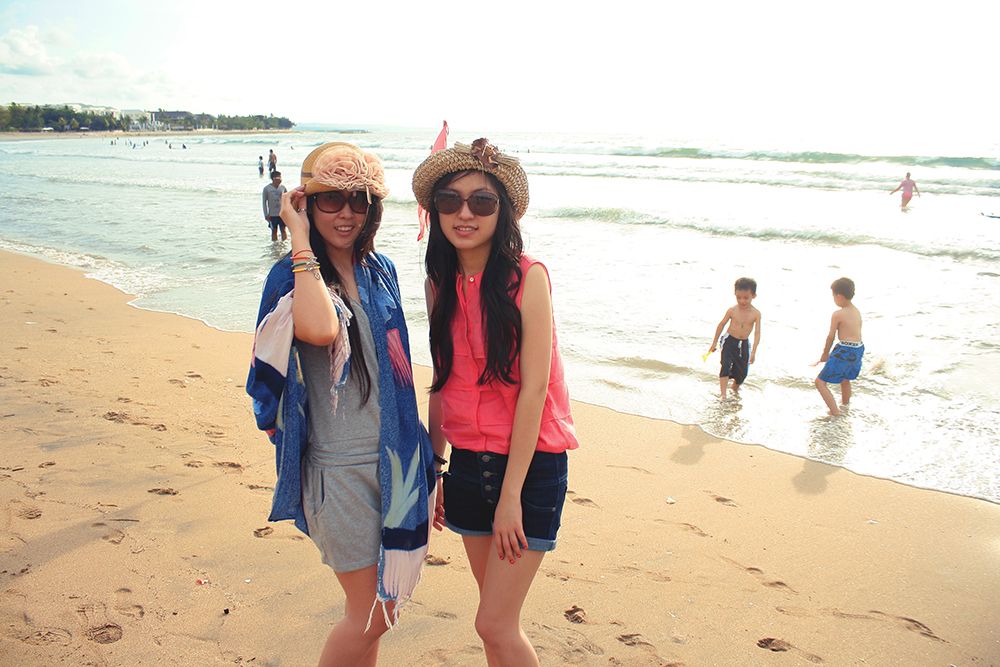 Now, heading to Beachwalk!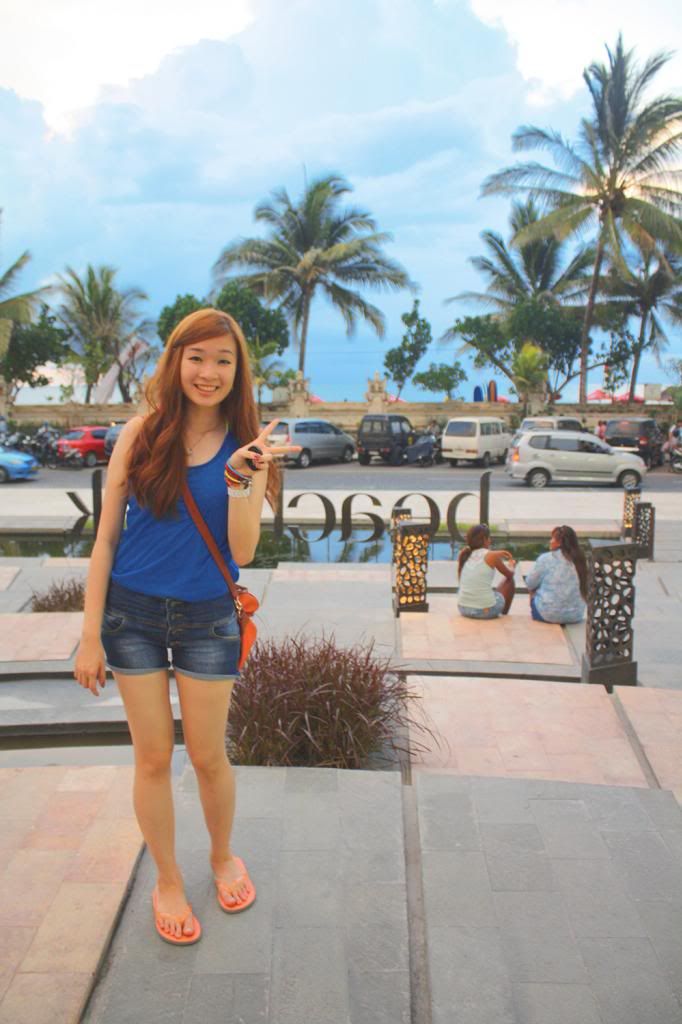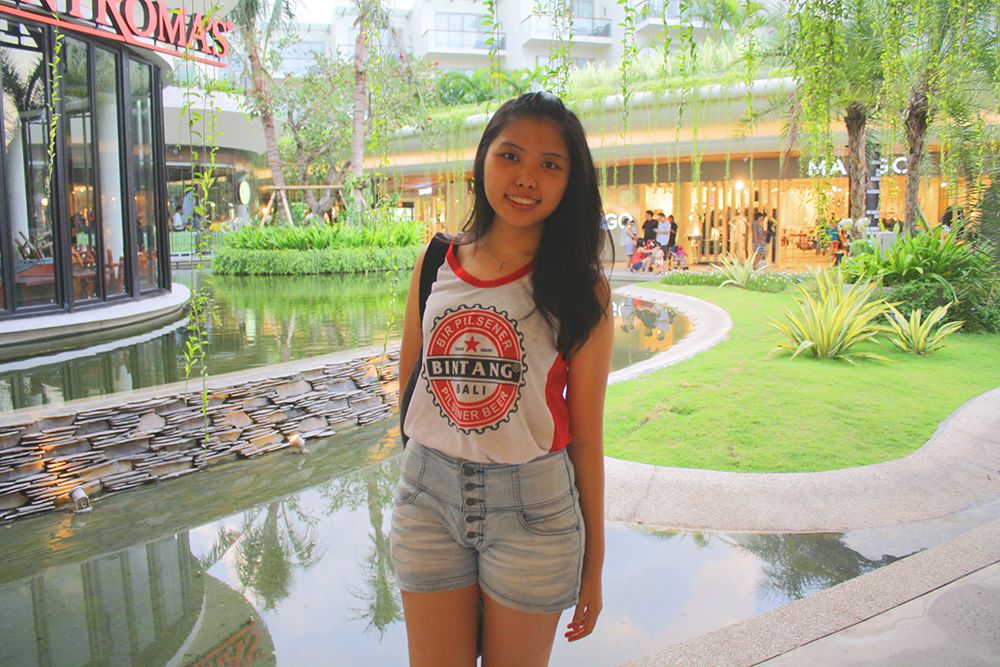 After a long time not back to Bali, there is a new mall exactly in front of Kuta beach, called Beachwalk. I love the concept of this mall, it is half-open (without roof) and you can find many branded clothes here, like Pull & Bear, Mango, Topshop, and so on. This is the heaven for the shopaholic, i guess :P unfortunately i had no budget to spend on clothes and so on. All of my mini budget run for foods.
There was one dress that we found in Miss Selfish, which almost perfect. Winny found it first, then Milla tried it too, then me, then Beatrix tried too. Well, the dress looked perfect on everyone, which RARELY be found, right? But if you get quality, then there's a price you have to pay. It's almost one million rupiah, and -wtf, of course i didn't have money that much for just one (pretty) dress! Ask my father? Still not gonna happening. So i left my heart there </3 just let it be hiks.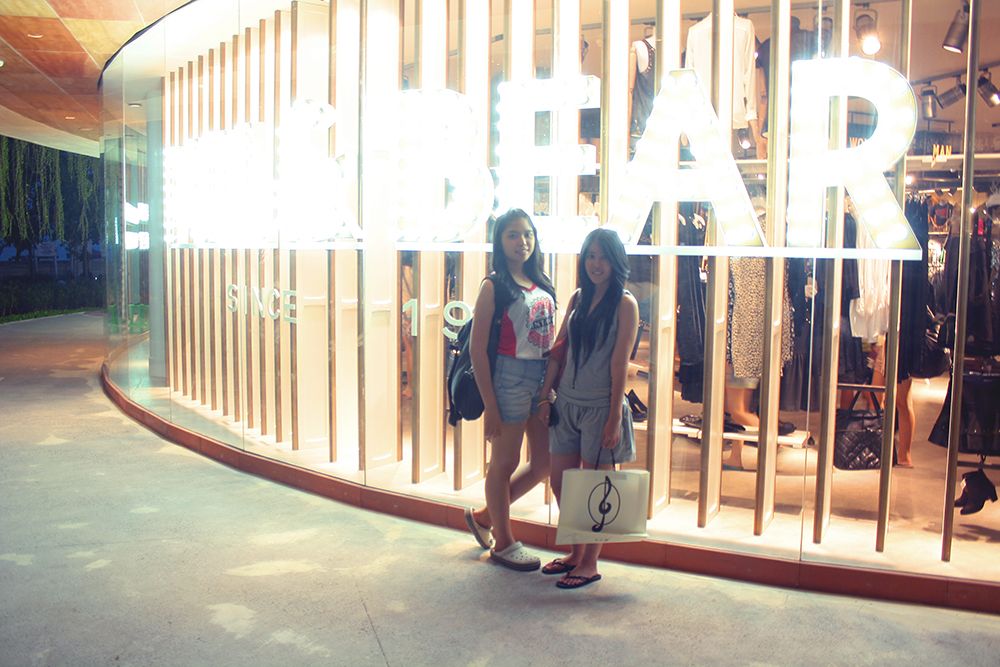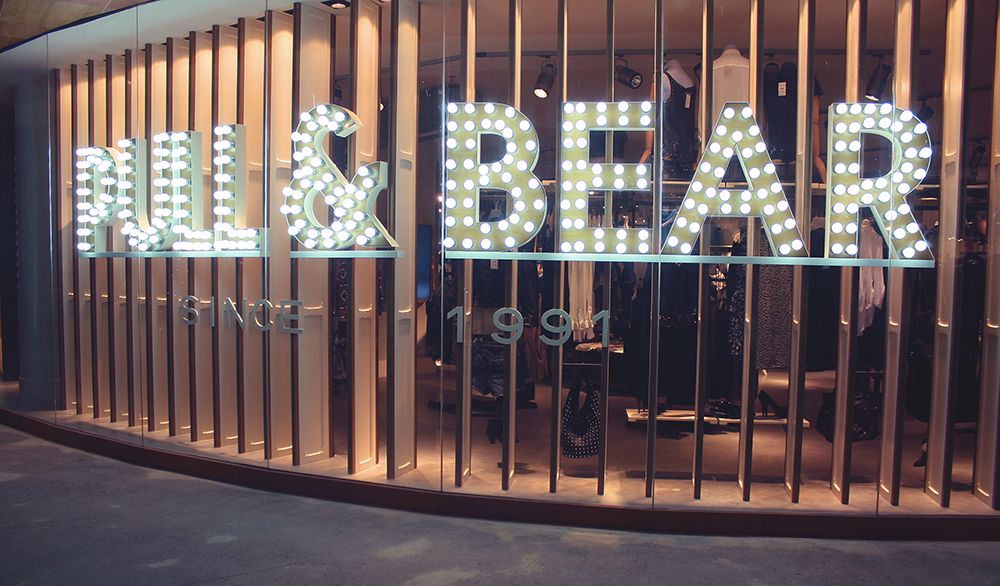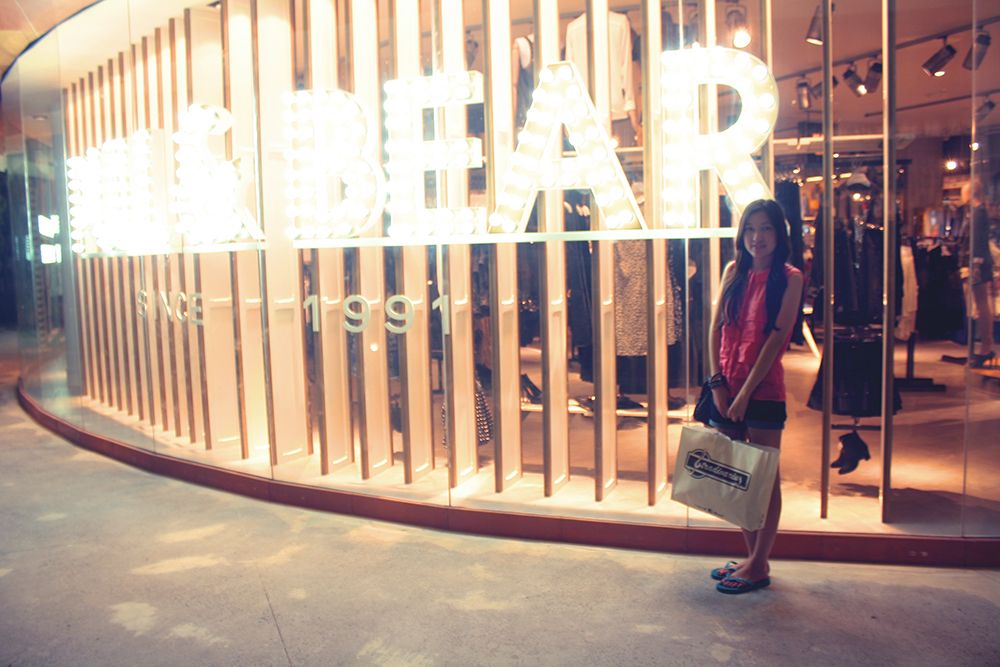 Pull & Bear at night.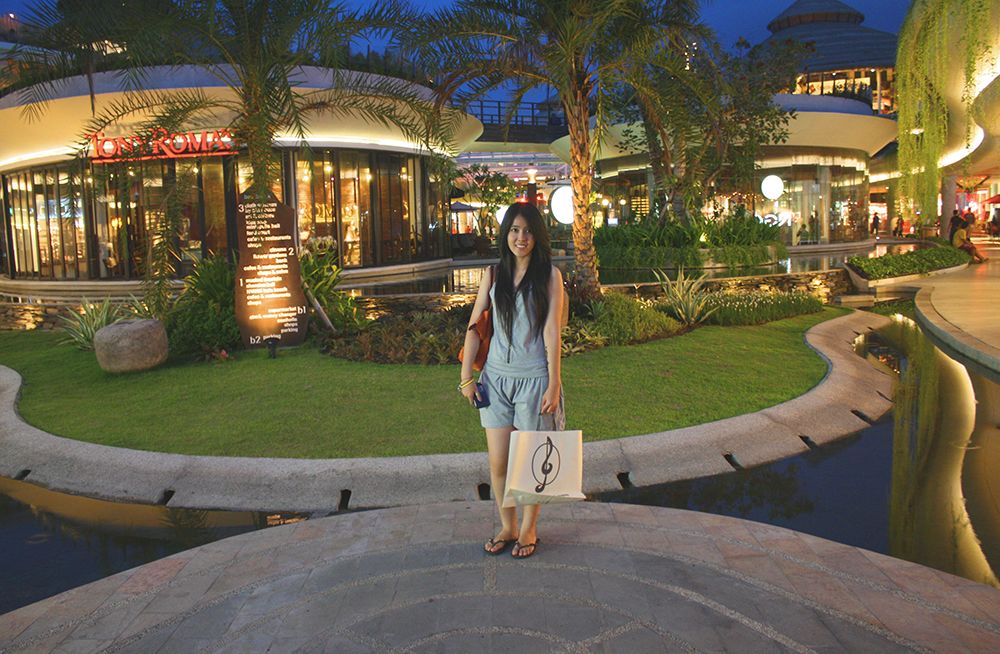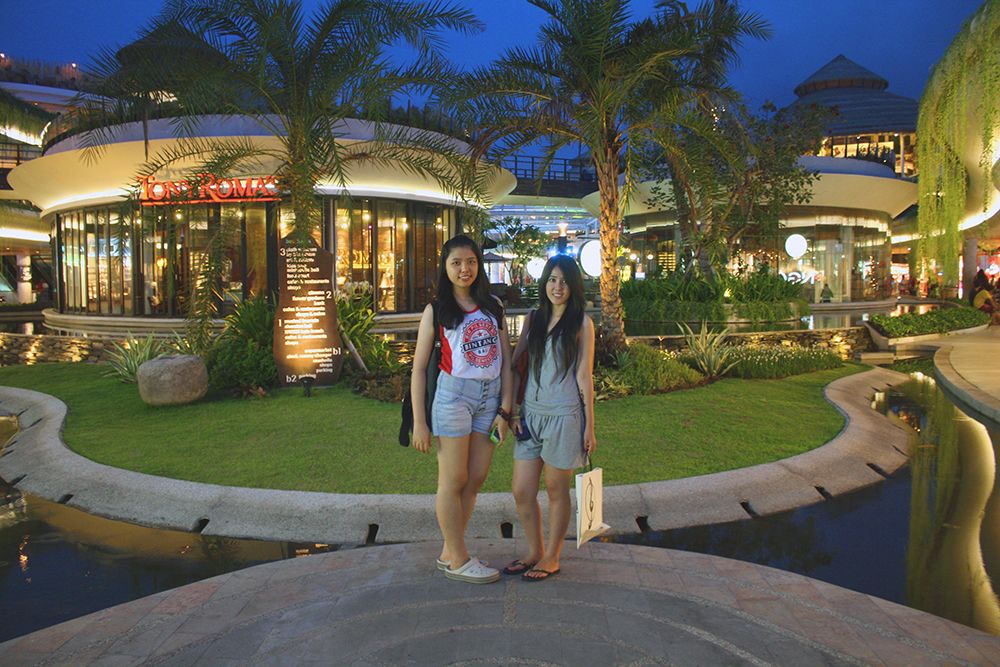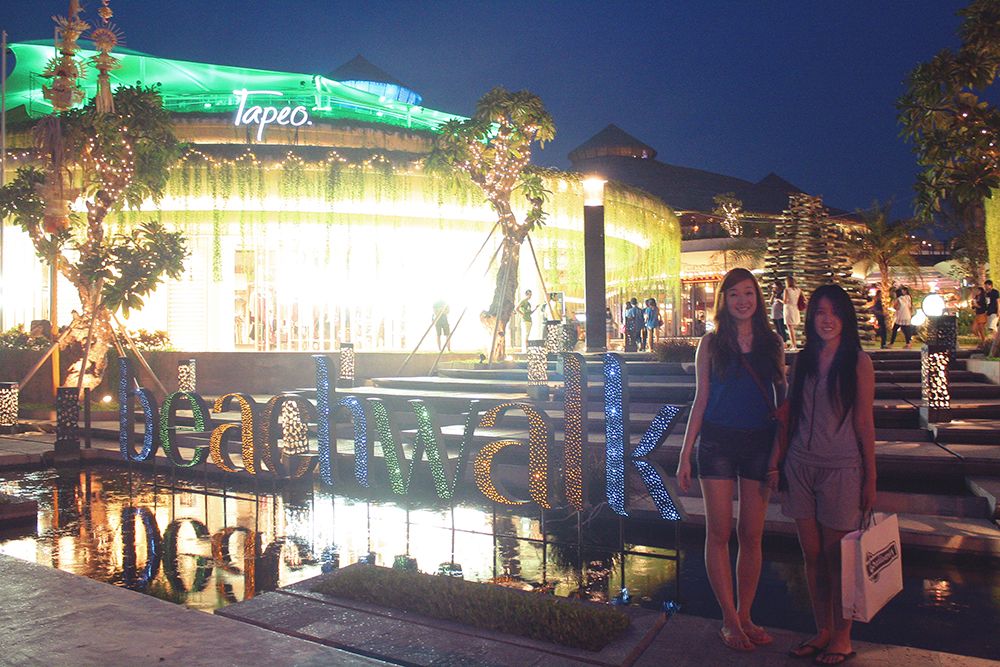 Beachwalk at night.
The interior of this mall is so modern, that rarely found in Bali where all things are so ethnic and traditional. Feels like walking down in one of Singapore's mall, lol.
Guess what was our dinner?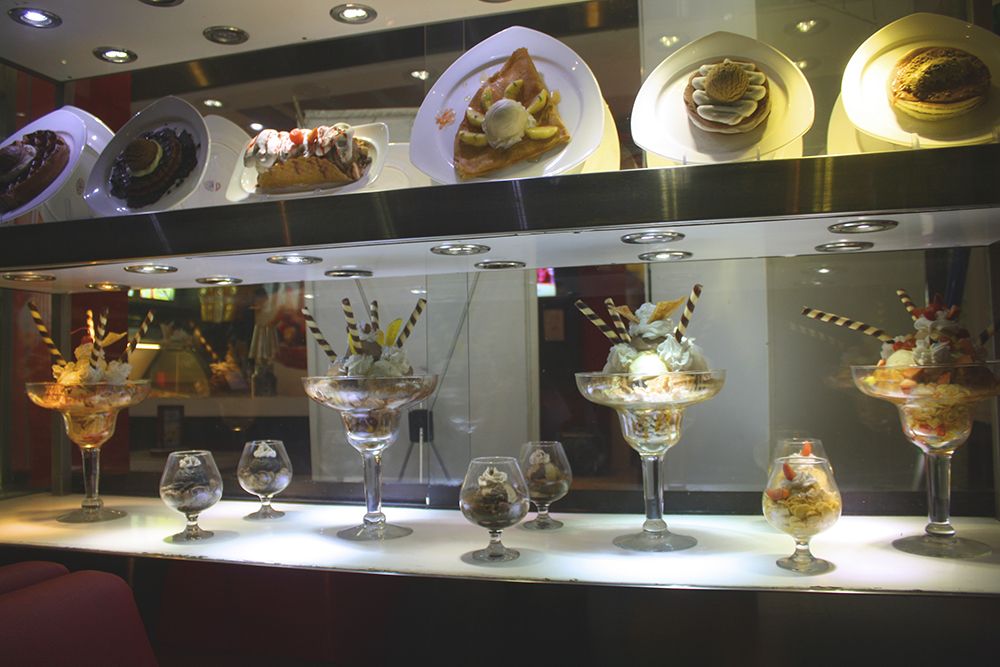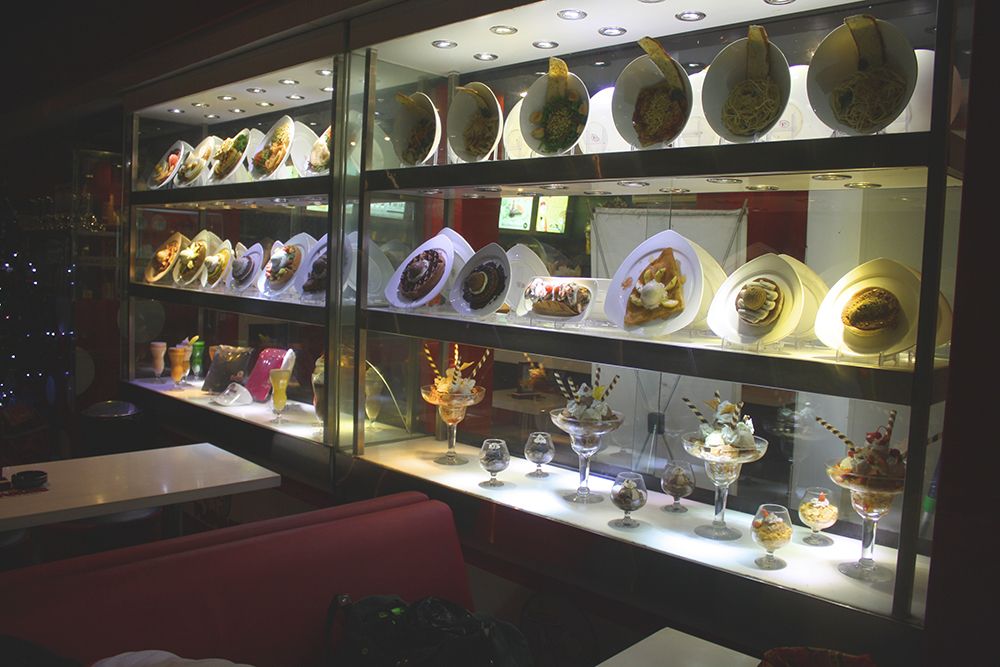 Yeah, sweet little pie.
Dessert time!
That was my first time tried Flapjacks. I didn't even know there was a delicious dessert bar called Flapjacks in Bali. I'm so two thousand and late.....
So, i was wondering how delicious it was until i tried..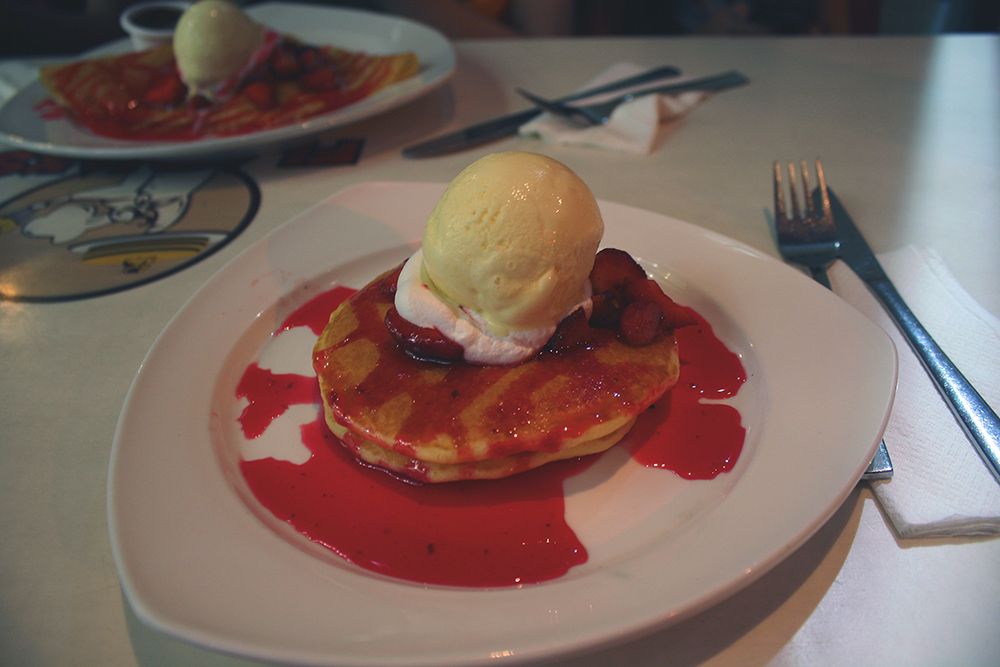 Forget the name but it is definitely strawberry pancakes with vanilla ice cream and strawberry syrup.
and yes, IT IS DELICIOUS. Next time i order pancakes at Flapjack i won't get enough with only eat one, lol.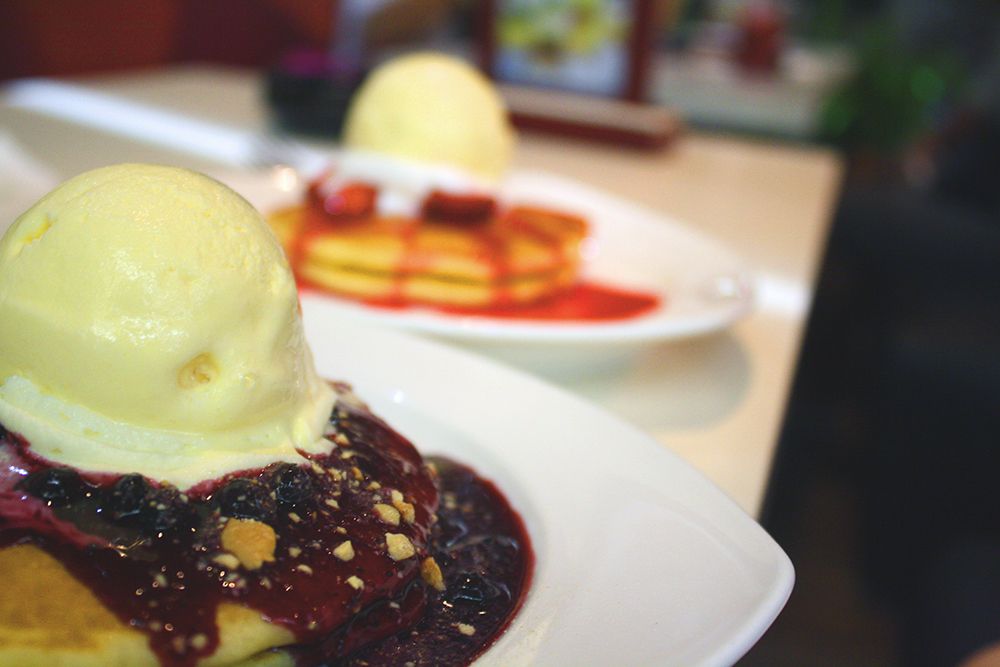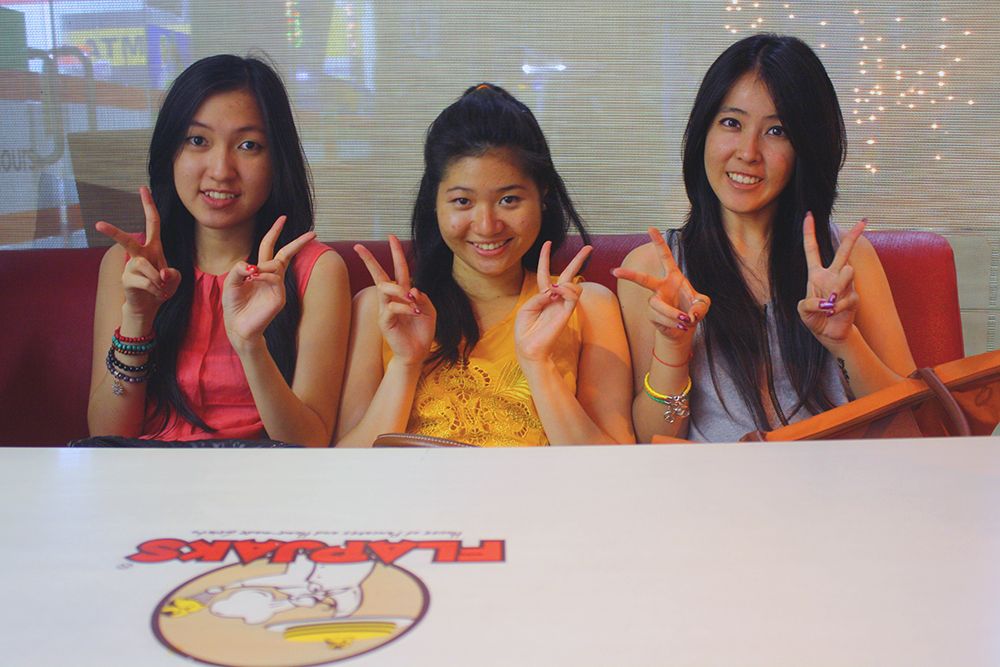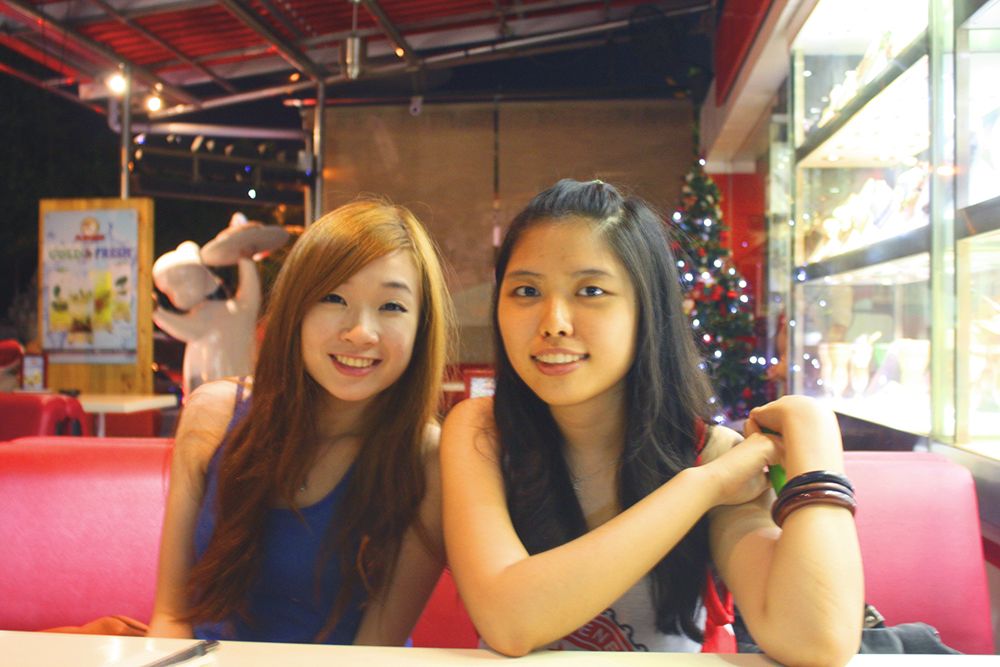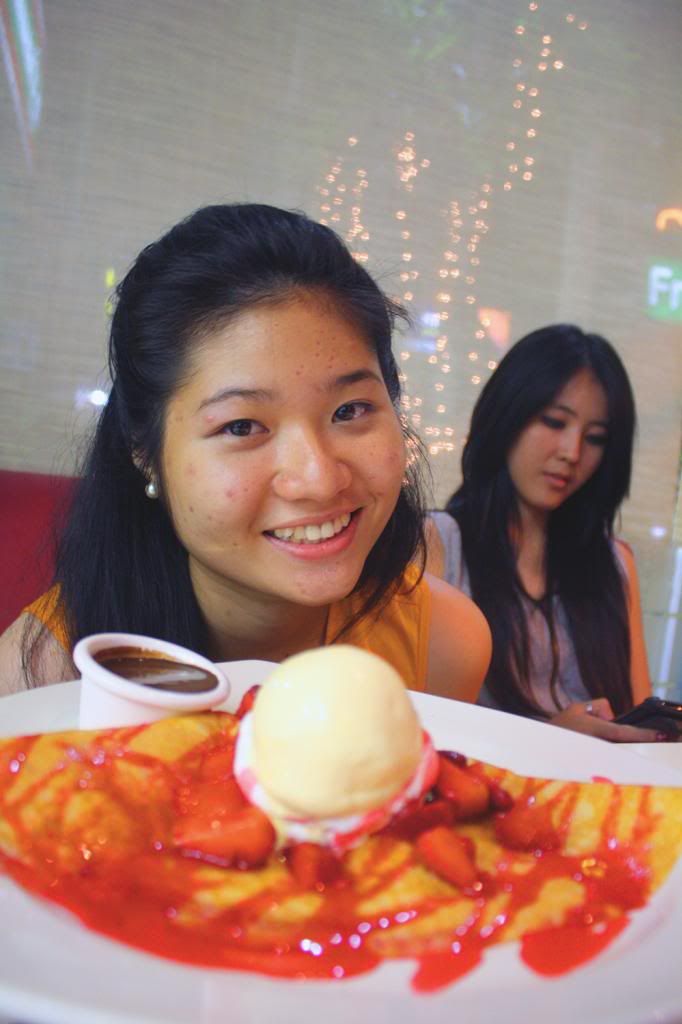 I want to come back again!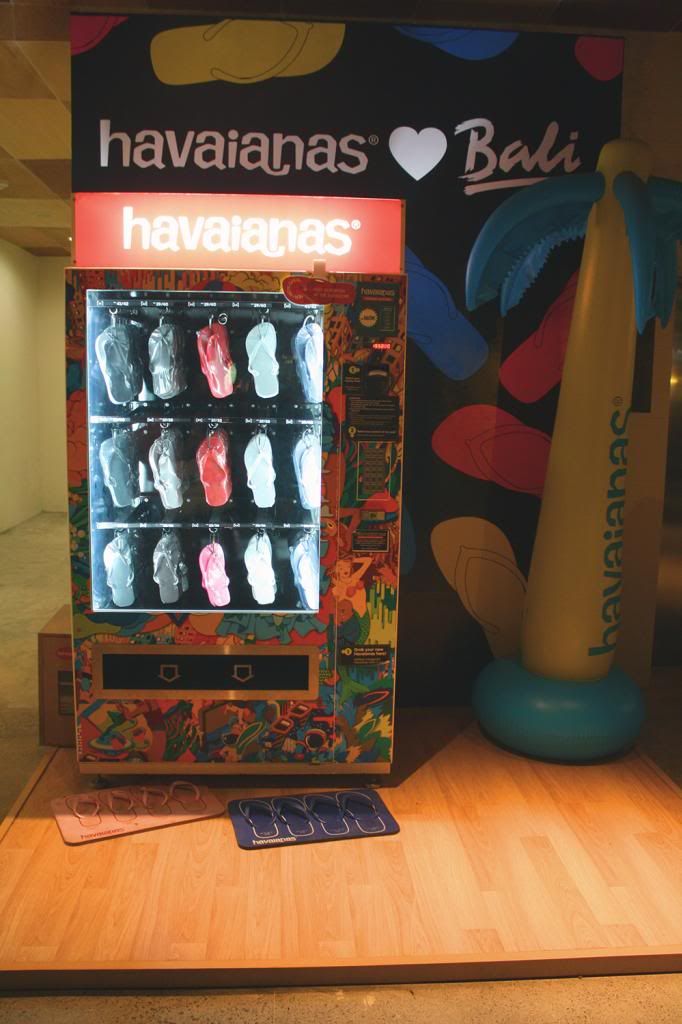 Havaianas Machine. Swag.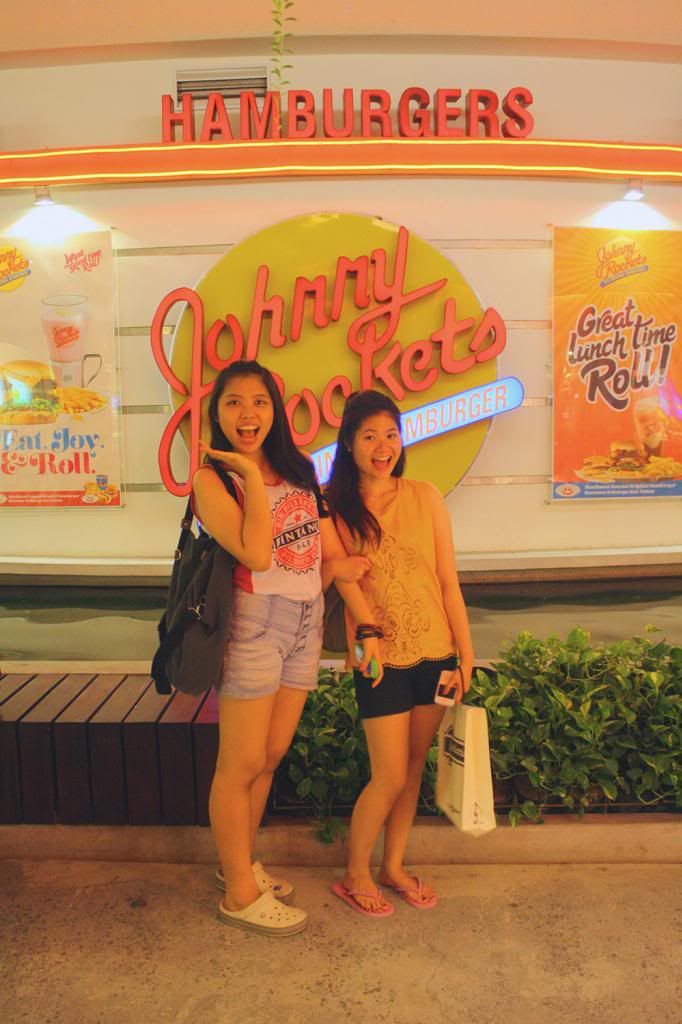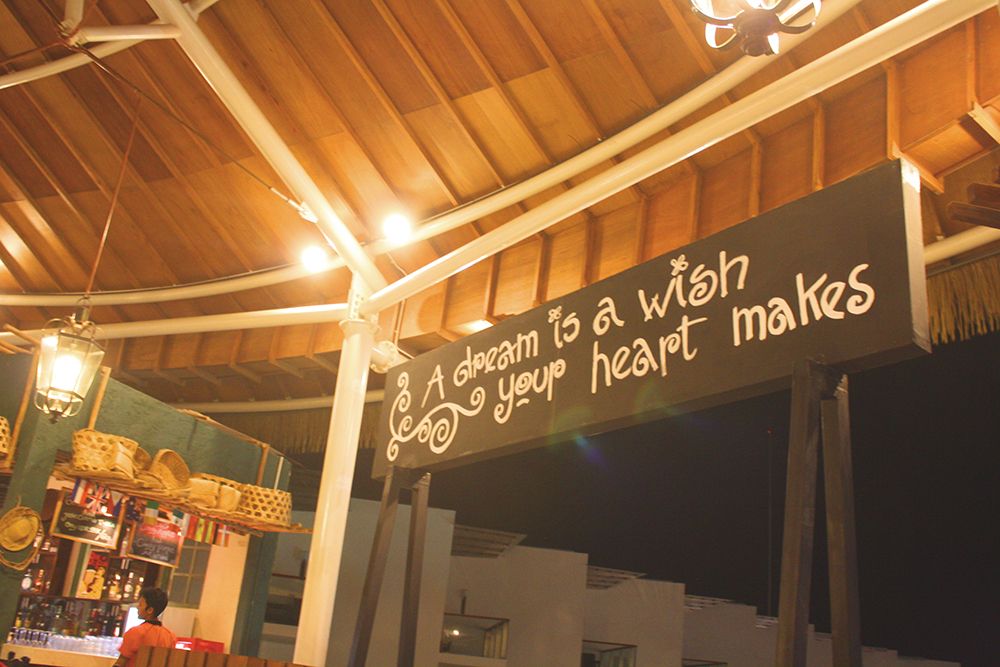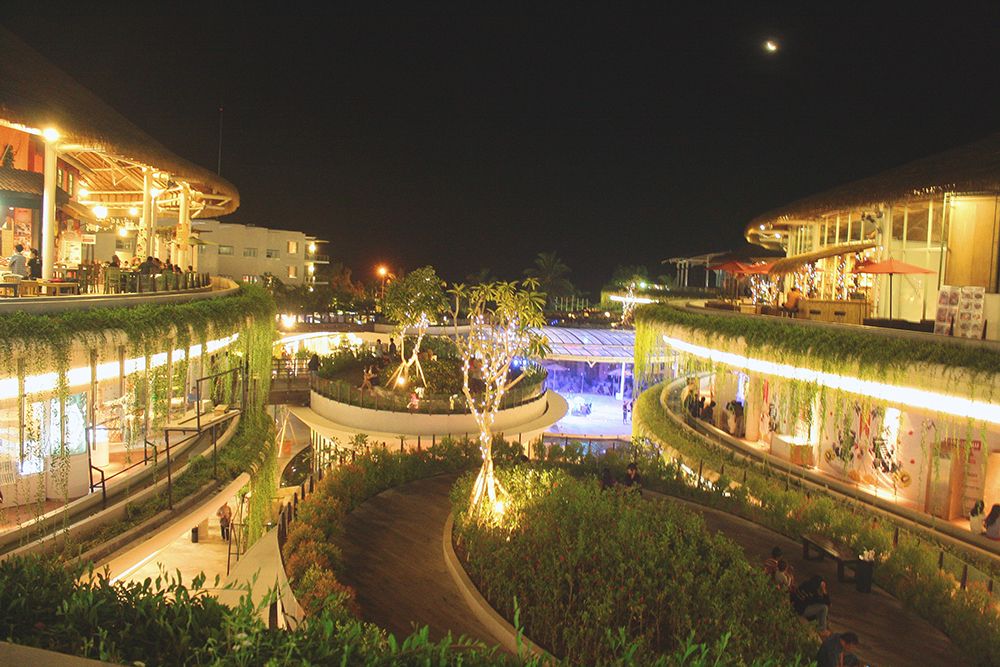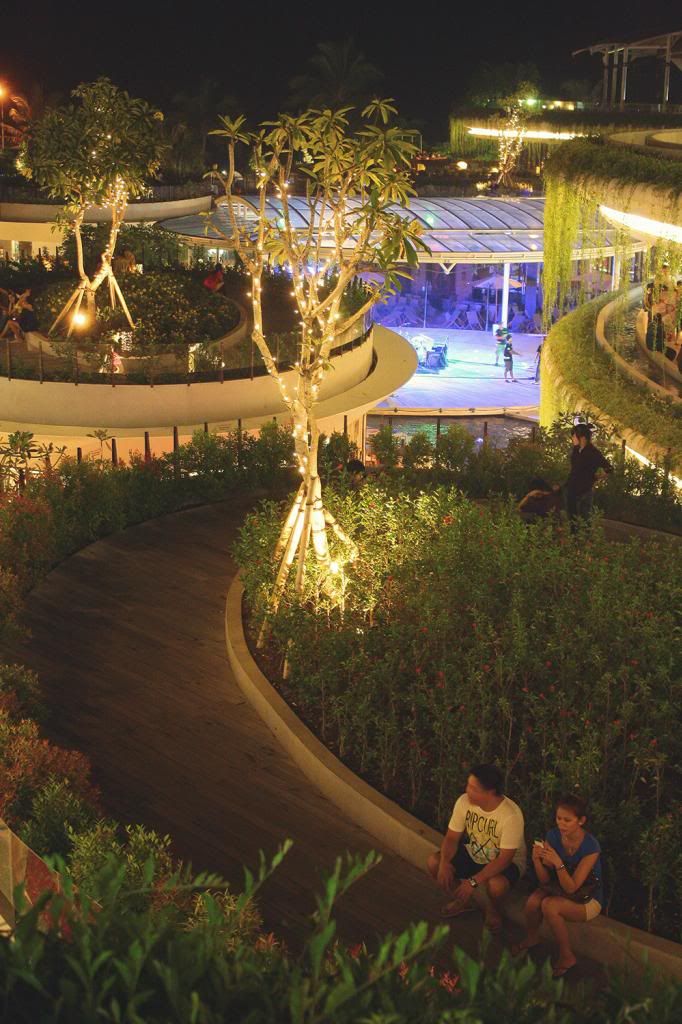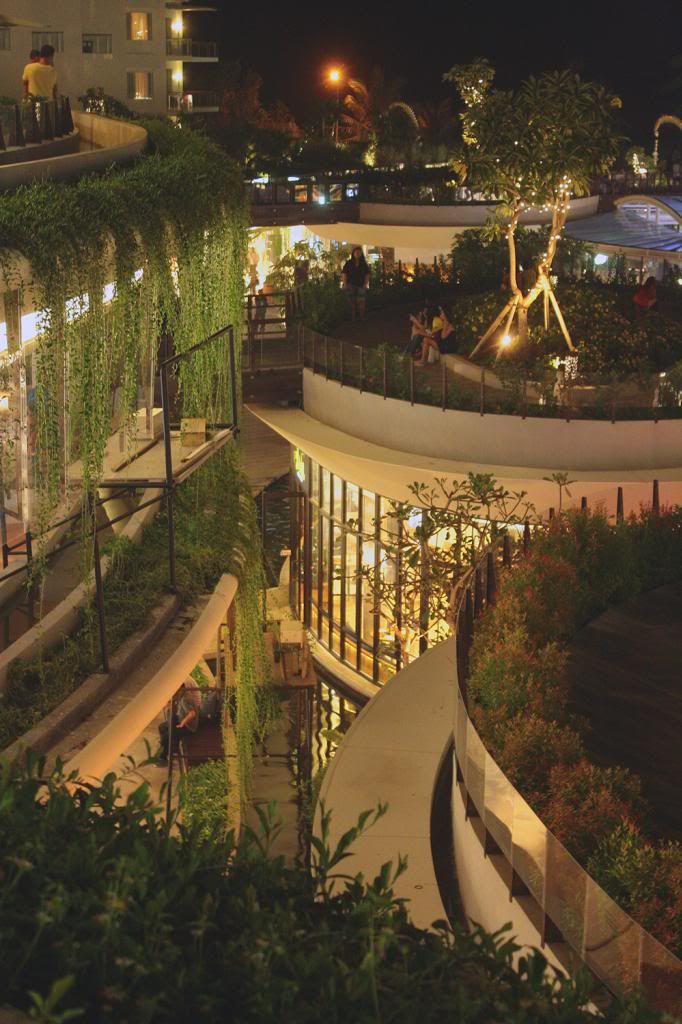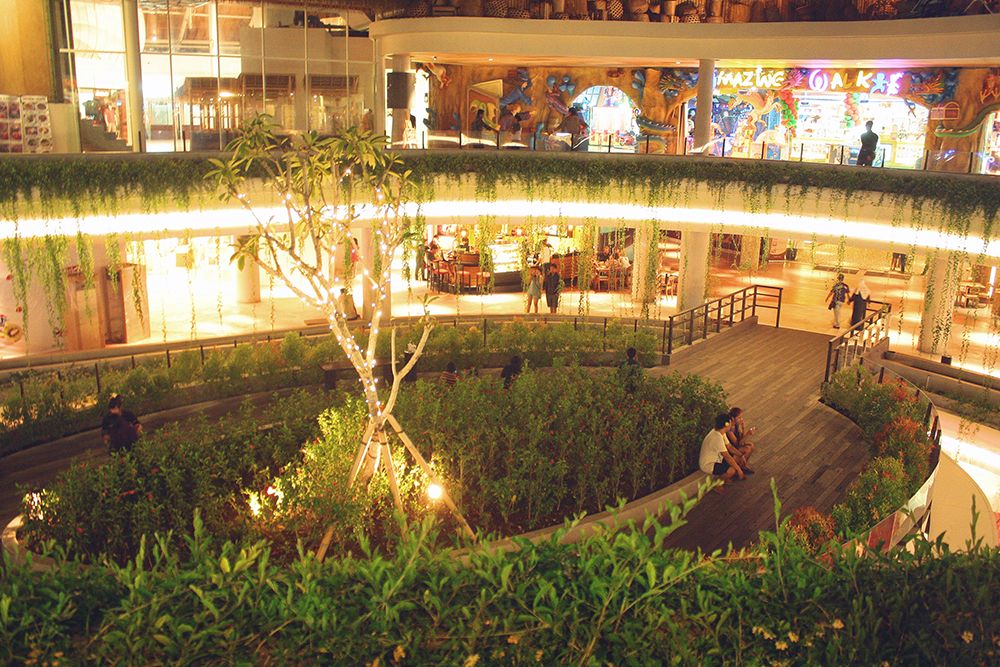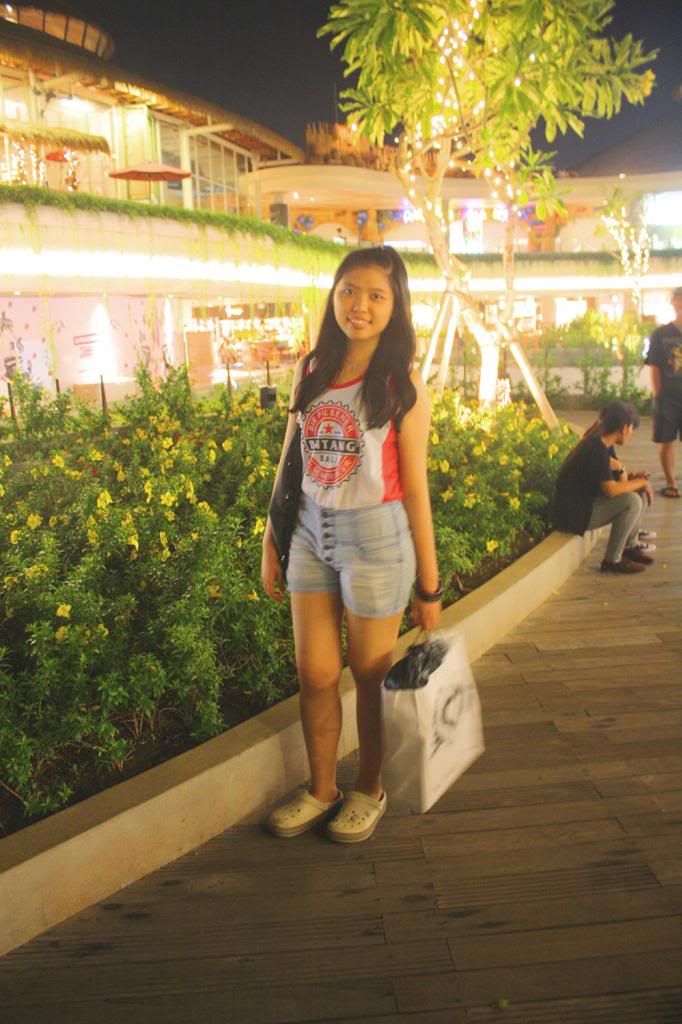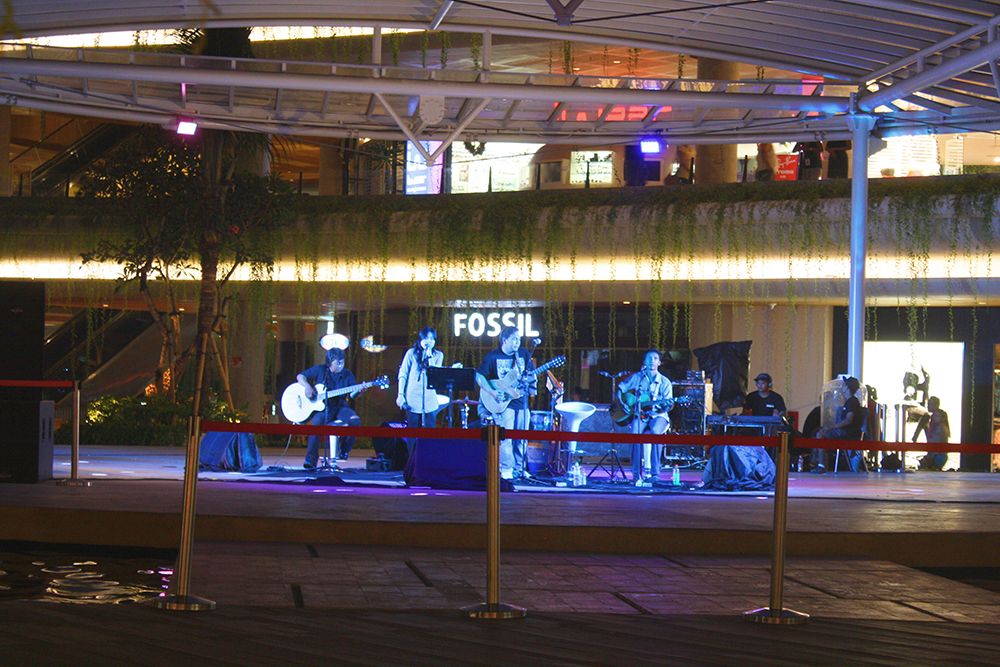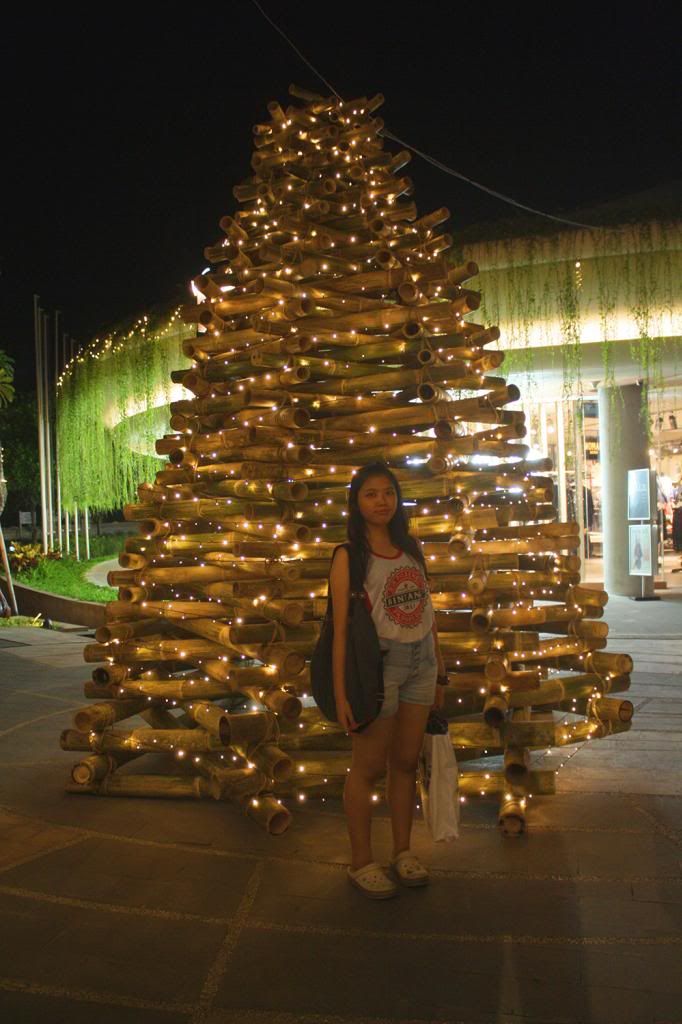 So, there was our night in Beachwalk. Some pictures are really blurry, getting pissed off with it, tho :( My camera has a very low spec and i wish i can buy a better one! I really drop my heart for Fujifilm, but it's too pricey ;( so i will stuck with this camera first, and collect the money little by little, and buy better one!