Happy Snakey Year 2013
Happy Chinese New Year, fellas!
Happy snakey year!
Hope this year will bring you tons of prosperity and health, even it's snake year, i hope we won't get more sly, but more agile in helping others.
Kampein!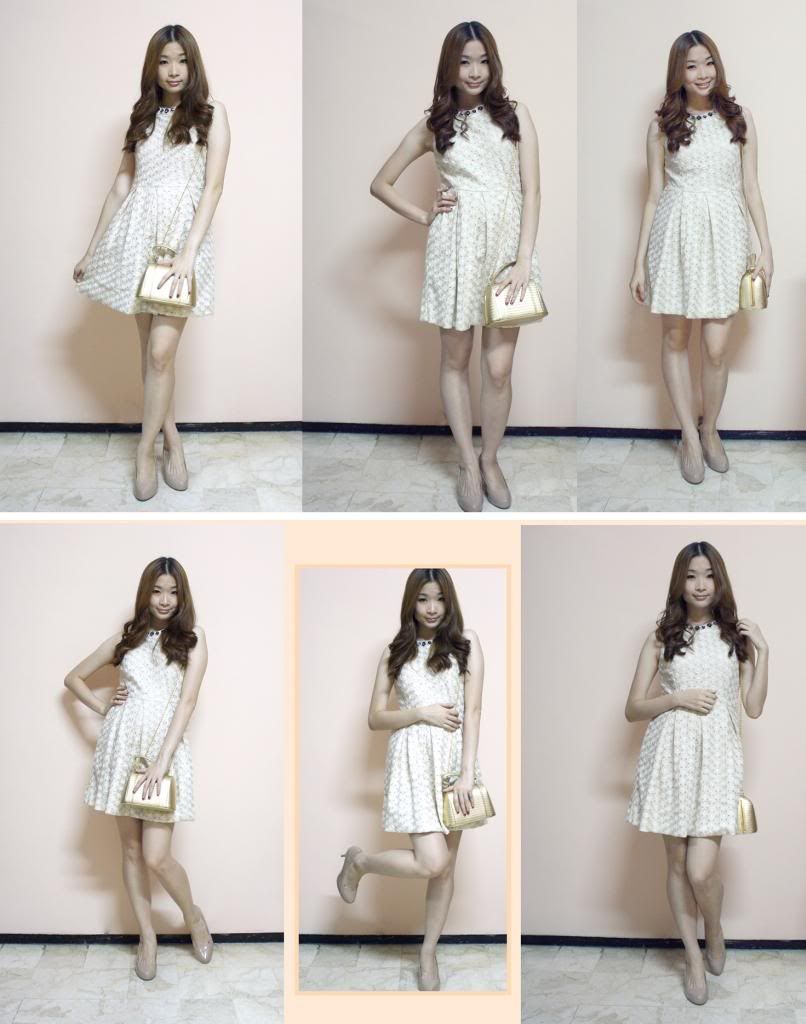 I wear this dress for CNY Eve dinner, which i got from my boy's parent. Well, you can see me love this dress much, until i spared my preparing time to take some photos of it. Big thank you! :)
P.S. Boo, you have to look at this photos. I looked good, right?
And fortunately, i love my CNY Eve dinner's makeup too! Very fortunately i didn't ruin it, lol. I used bronze and golden for eyeshadow. Believe it or not, i didn't use any eye tapes. That lids came from falsies that i used, which made me really happy and want to use it everyday-everytime, because it is very easy too apply than eye tapes. But sometimes, i have different eyelids :O a little bit frustrating.. but i like the shape of the lids better than when i use eye tapes! ><
I used :
Precious Mineral BB Cream Bright Fit by Etude House
Clear Smooth Minerals Healthy Natural concealer by Maybelline
Vintage and best face powder Marcks'
L'Oreal Color Appeal Trio Pro for grey eyes
Artistry Color Palette Timeless
SilkyGirl Gell liner in black
Maybelline Magnum Volume Express
SilkyGirl Blush Hour number 01 Nectar Blush
Revlon Colorbrust Lip Butter number 065 Creamsicle (this one is really good!)
and last but not least, VoV eyelashes and Eye Putti which usually used for creating double eyelids (but not worked for my eyes) so i used it as falsies glue (for some reason, it is also the function of it).
I wish i could shop some new makeup product and face care ;O
Me and my family had dinner for Chinese New Year Eve at Grand City Ballroom. The food tasted good, the decorations were good, but the event was unfortunately so-so. Well, i think we had good time enough :)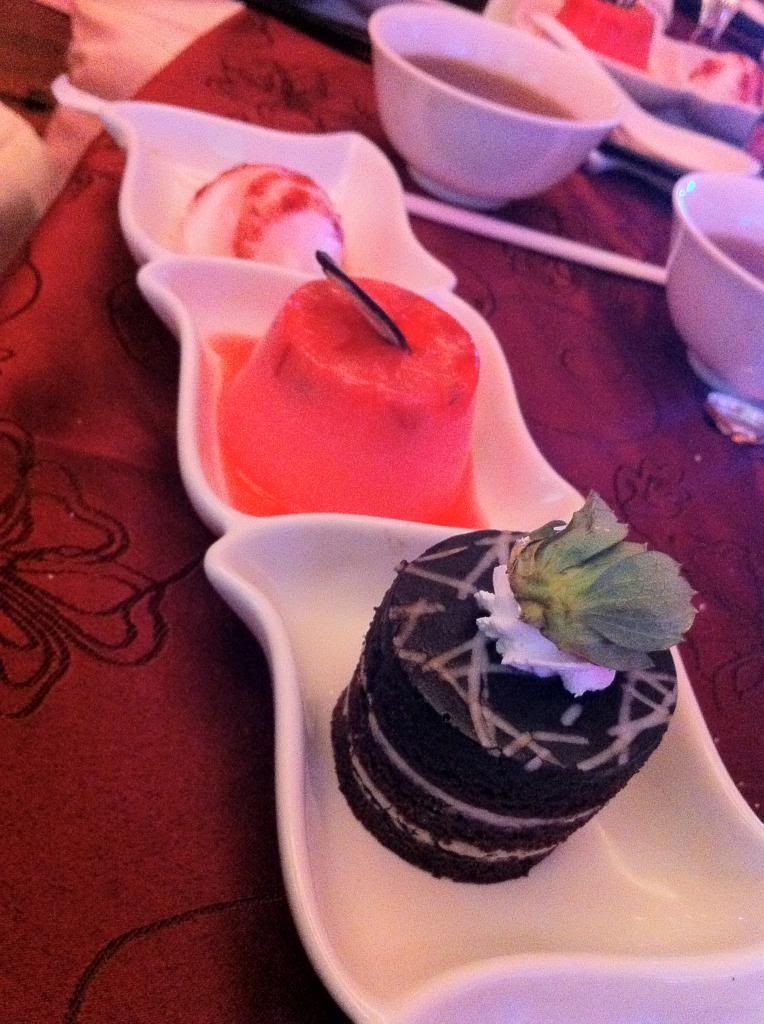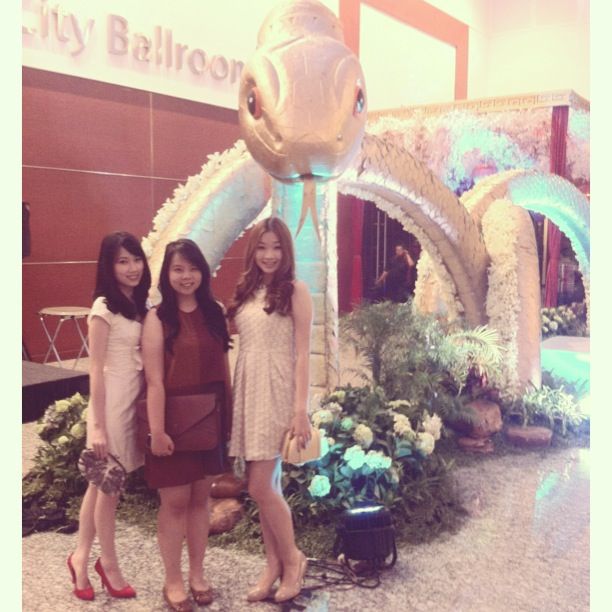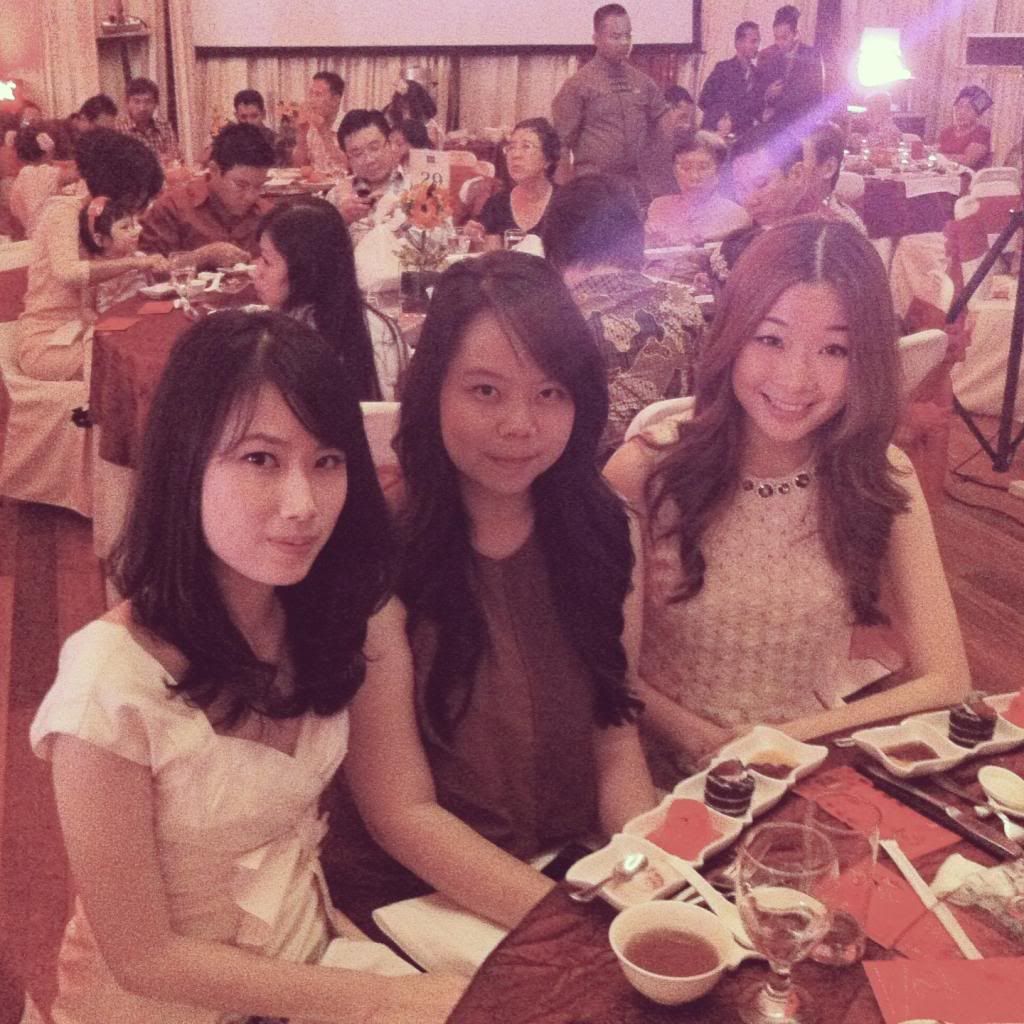 All of my uncles and aunties came here this year, almost complete, but yet it wasn't all complete :/ and of course i still hoping my mom is here to celebrate together. The CNY was headed at my house, which is my grandma's actually. The house was so full and Surabaya was hot like hell D; not even bother myself to take self picture that day because had gone very ugly, ughh.
Did you all have a good time? How was the gathering? :)
Have a great start up money and year!