Come back post : Hungry Jeff
Hello.
Almost 3 months since my last post, actually i didn't know what to post since i have instagram, lol. But no, seriously, now i'm trying to keep posting here with some useful information. So.. i decided to post all about food, new restaurant and cafe, and so on. Well, since i realised most of my life is eating (seems really voracious. But who doesn't want to eat?), and i got a very good partner in making unforgivable fats, then i think i finally have a nice camera which i'm now willing to bring it everywhere (not like my old heavy DSLR), and since i have so many reasons which support very well, so be it :)
As you know, food is the same like art, it's subjective. You can't force people to like an art if they don't like it. It called taste, each of us had a different taste, and you can't say that her taste is weird or his taste is bad, because it's subjective. What i write here is only in my opinion. In fact, i just want to share some new place to eat which, maybe, some people still don't know or doubt to try.
Okay, let's start with some new restaurant in town :)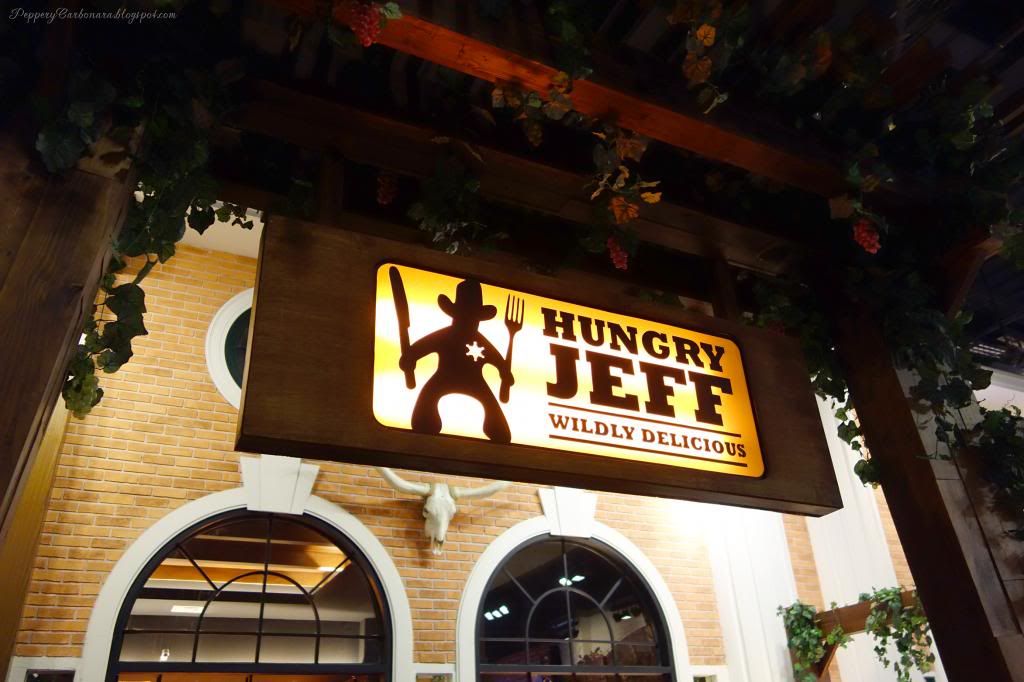 Lol, maybe it's not really new anymore. I even knew this from my friend's instagram.
Some of you might be know this grill restaurant with old American Cowboy theme. It's located in Ciputra World, Surabaya, at the corner where former restaurant, Wagyu Smith, once was. My friend's photos were so tempting, i was curious to try it.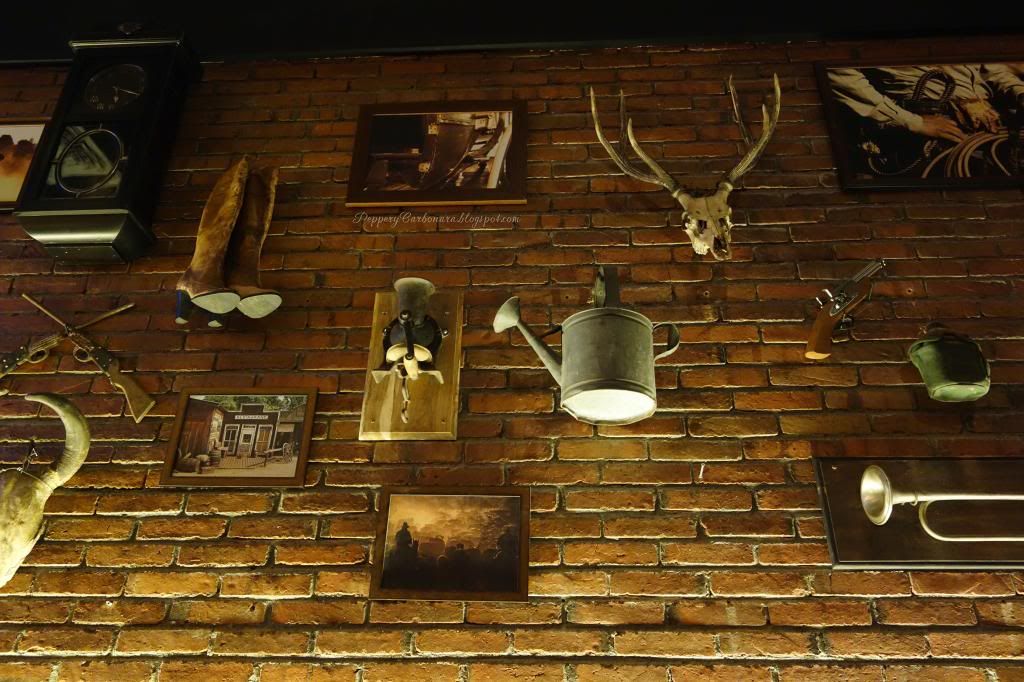 They put the decoration perfectly fit to the theme. And there's smoking area where you can see the view upon Ciputra World.
I was craving for pasta at that time, so i ordered for some chicken creamy fettuchini. But i am HIGHLY recommended,
do not order pasta here
. I don't know, was it a mistake or it was me who eat a lot, but the pasta come in really small portion. I mean.... for 50.000 rupiahs, a portion like this is so lame.. i can get more at Vittobeneto!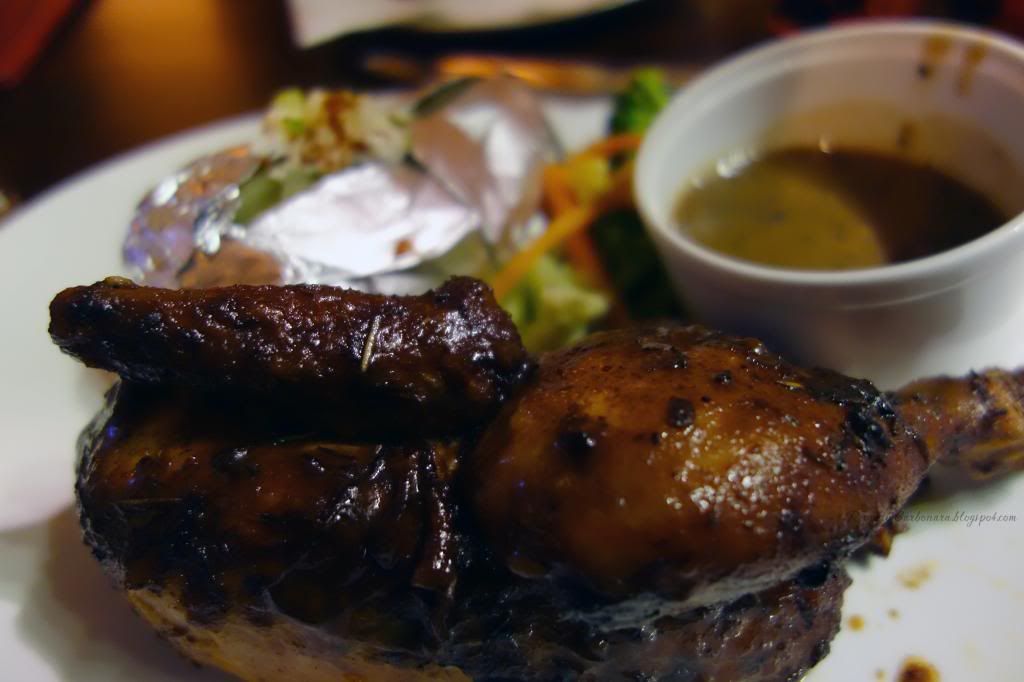 And i quickly regret i didn't order for their grilled chicken. The price is almost the same, but the portion is bigger.
Grilled half whole chicken served with baked potato and vegetables. They have three kind of sauce, barbecue, pepper, and sour one (i forget the name, duh). So my boy ordered pepper sauce and i love love love love much love it. I just like spicy one. My blog's name explain everything.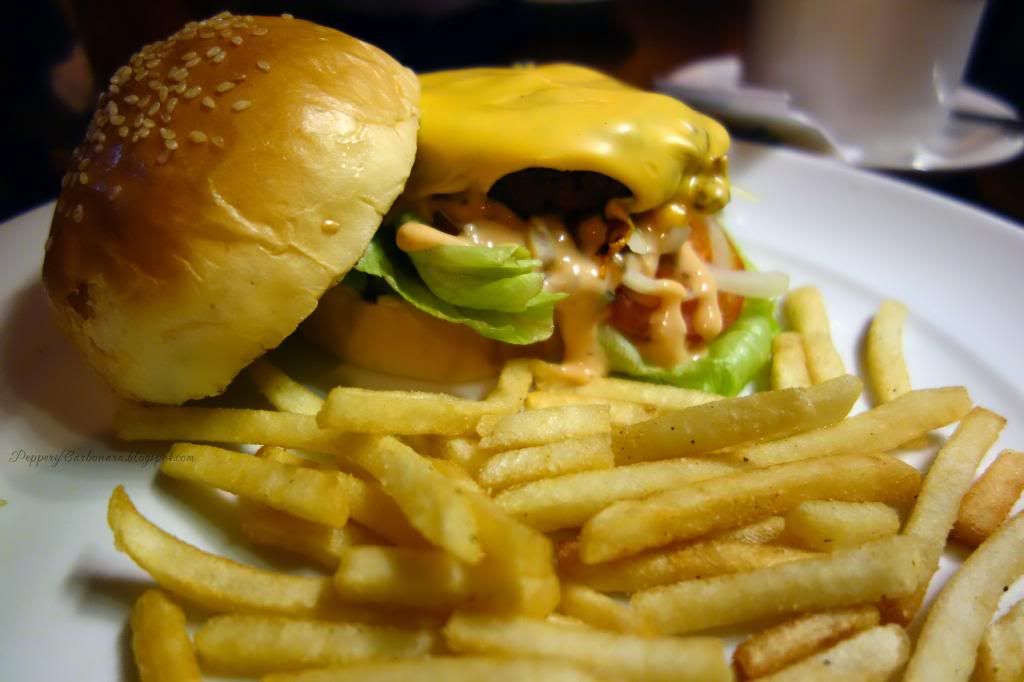 This one is my friend's. The cheese looks so yum, ikr.
The prices are about 50.000-200.000 rupiahs. They have high quality steak, salmon, chicken, and pork. I like their grilled chicken more than Kenny Rogers' roasted chicken, but my boyfriend like Kenny Rogers more. Appetite :)
Hungry Jeff : ✓✓✓
And some sweet tooth spoilers..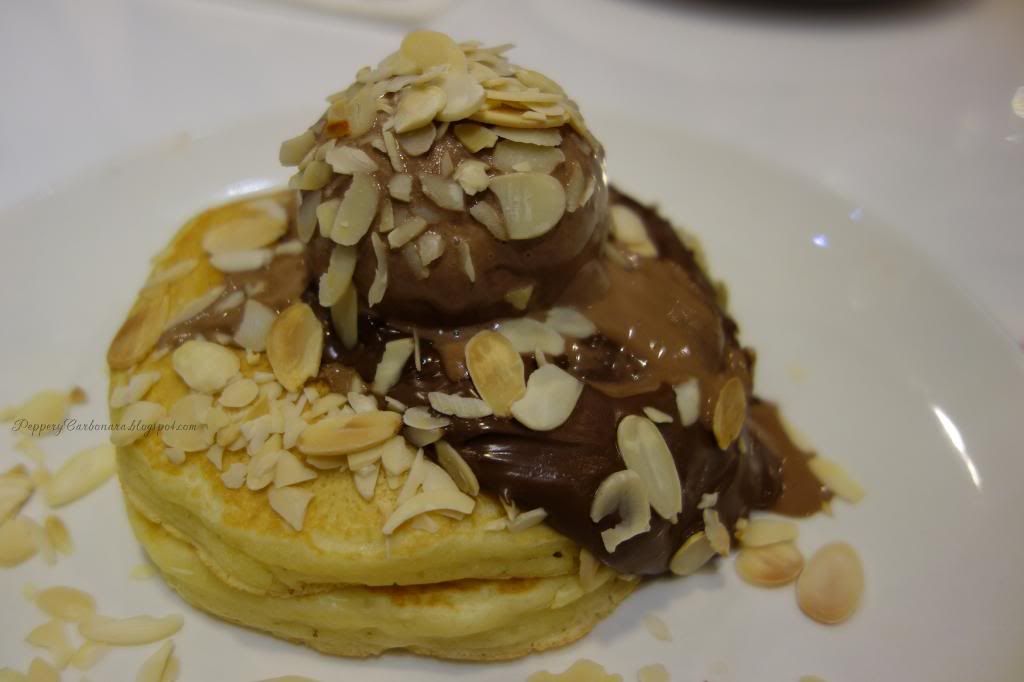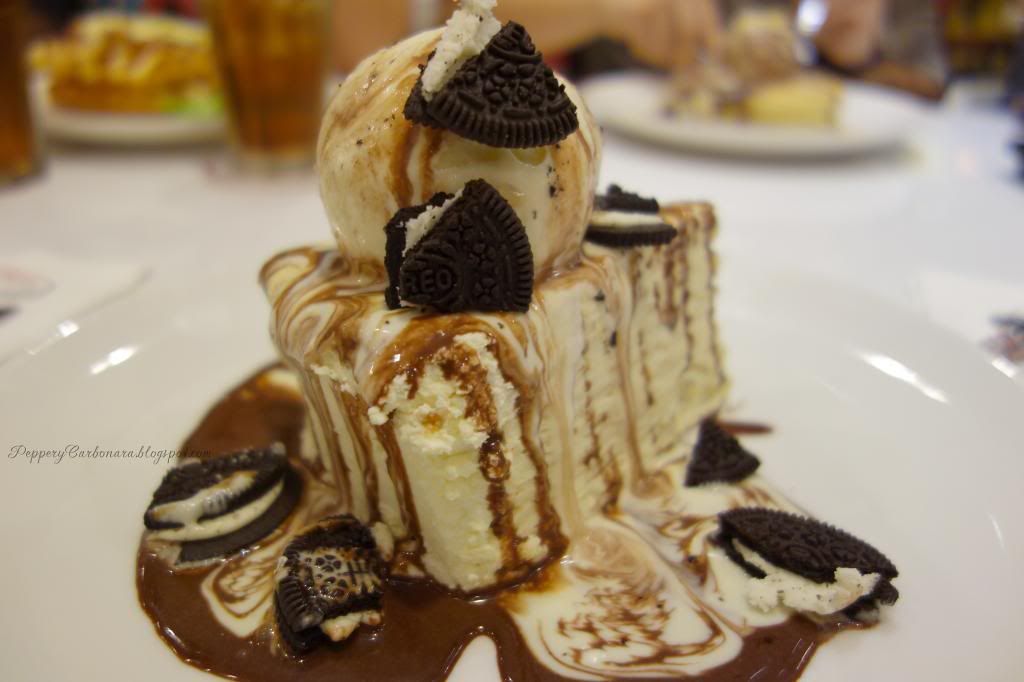 I didn't ordered, anyway. All above weren't mine, lol. To full, because i ate my boy's grilled chicken too (wth seems 100% voracious). They were Pancious. But, i want Flap Jack..... Take me back to Bali, please..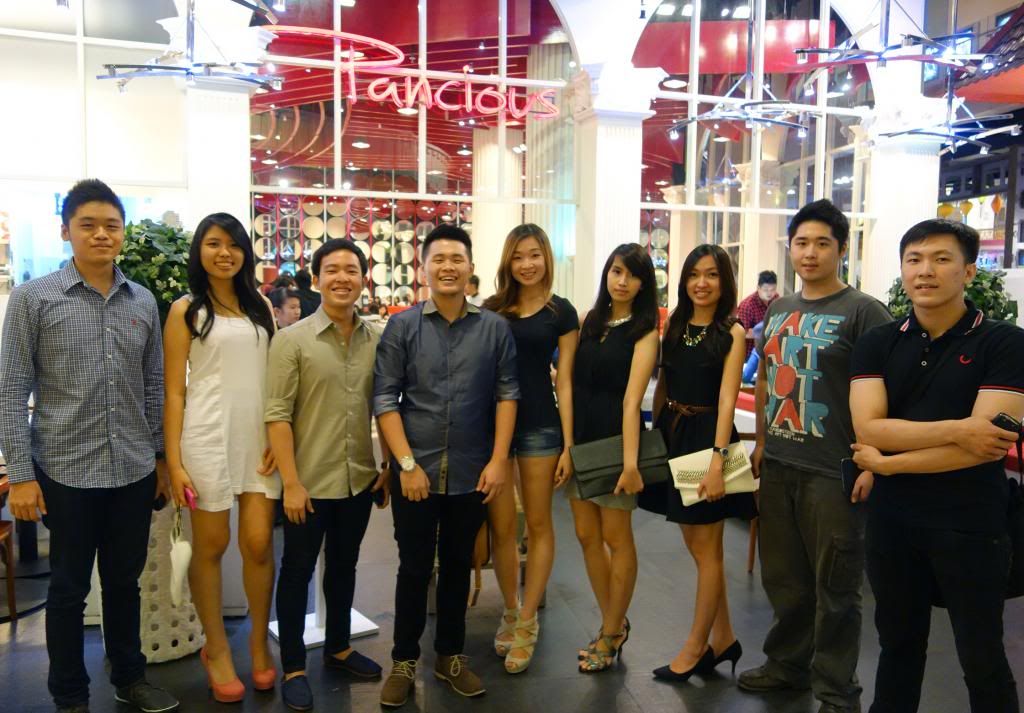 It's 1 a.m. here, goodnight! :)