Le Café Gourmand : Sweet and Yummy Delicacy
Who likes chillin' at cafe and talk about what's going on in life? I guess every girl have fun with it. Or maybe some guys do too? :)
This one is Le Café Gourmand, which has opened since February 2012, but confession, i had never been there. Well, finally i tried a bite!
This nice, comfy and clean cafe is known as famous family steak restaurant's cafe in Surabaya,
Boncafe
. It looks big at the outside, but actually it's quite small but really neat and pleasant. I spent hours in here, lol.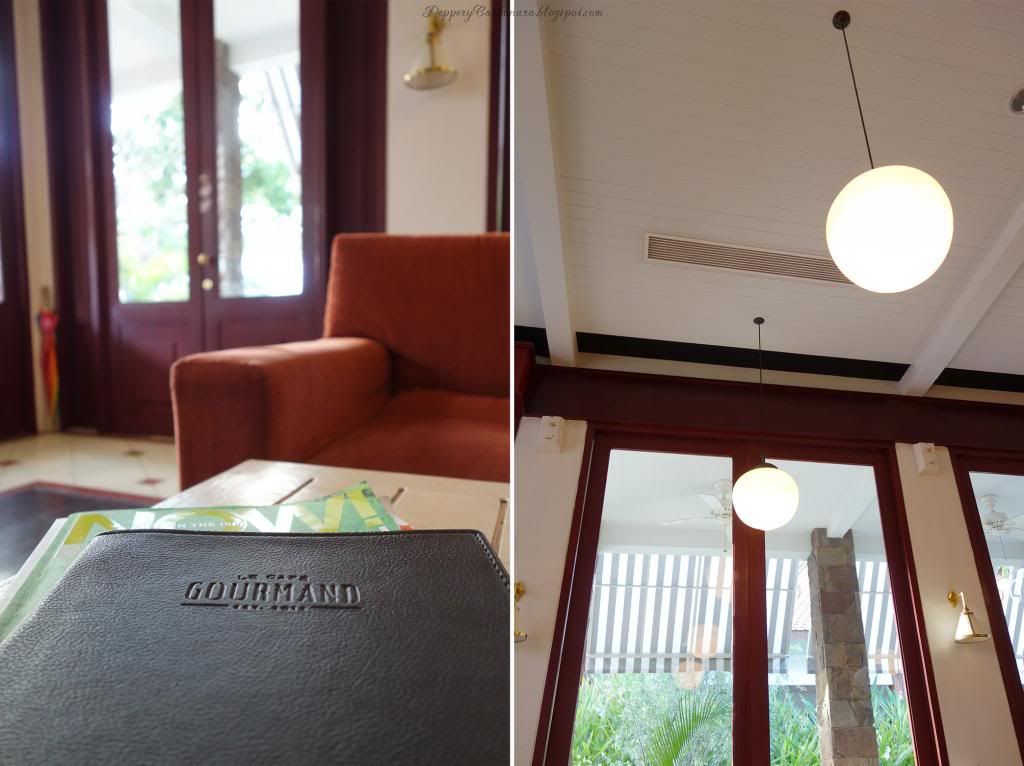 Mostly they sell dessert, such as ice cream and sorbet, cakes, macaroons, and beverages. They have salad, sandwich, breakfast menu and crepes. Too bad, when i went there, their salad and crepes haven't ready yet, will be ready on 6 p.m. It's 3 p.m and i was already starving! Not my luck :( want to try their crepes!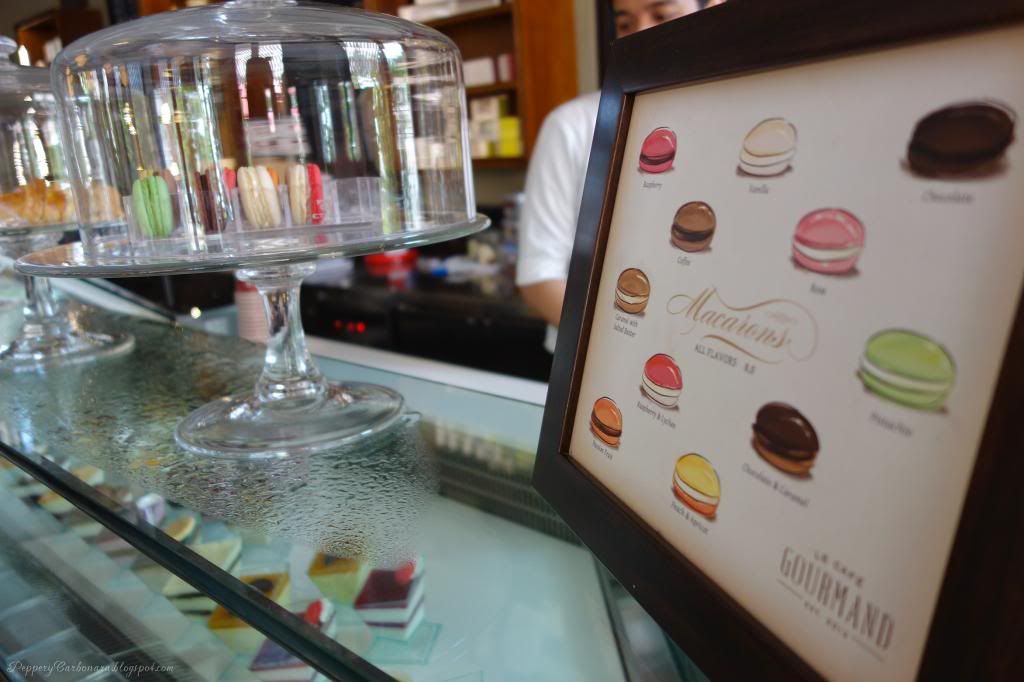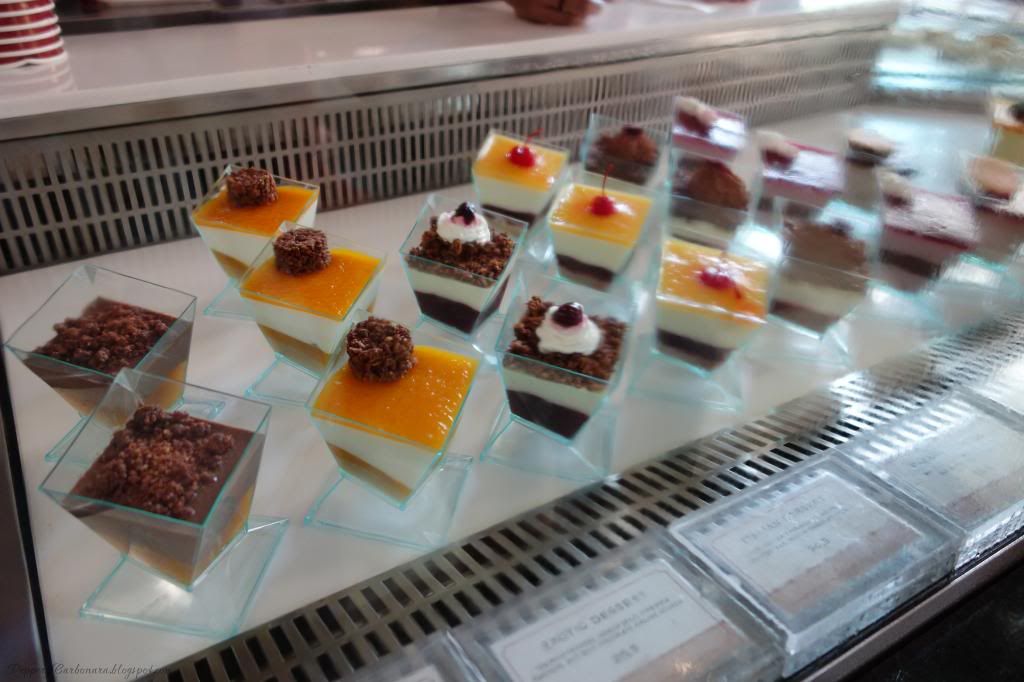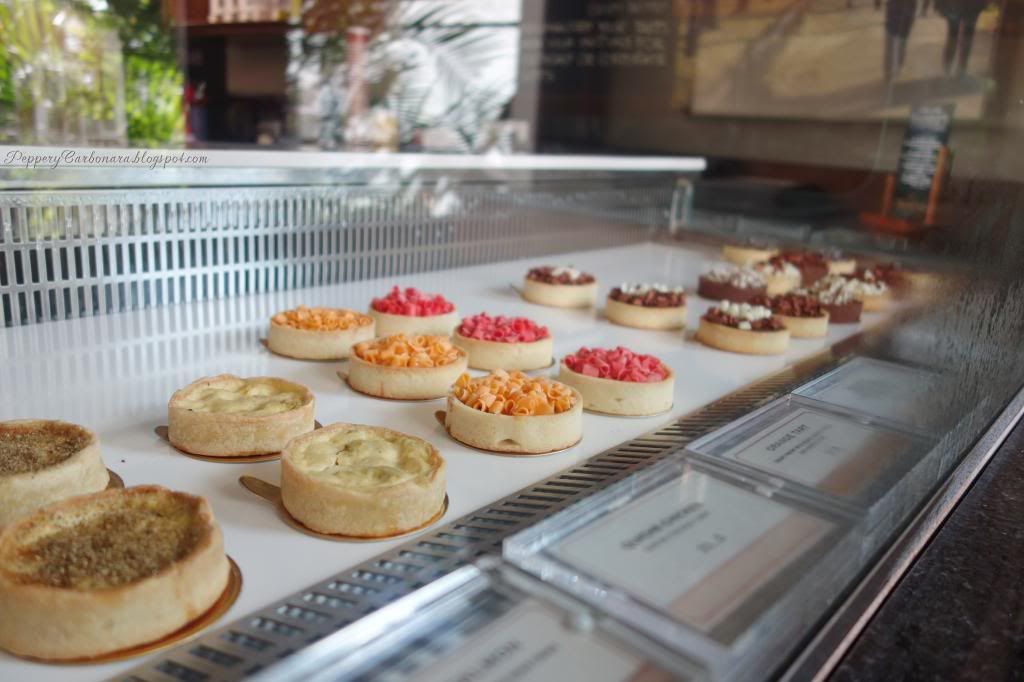 Apologize for blurry photos :(
I ordered peach and apricot macaroon, fruity tiramisu and creme brûlée + coffee ice cream. I don't really know actually why people said macaroon is yummy, or you can say i am not a big fan of it. But i wanna try so maybe i will know why macaroon's yummy. But then, i still can't say they have delicious macaroon or not, because it taste the same with the other macaroon... But my friend said their macaroons are yummy, so if you are macaroon lovers, you can try here!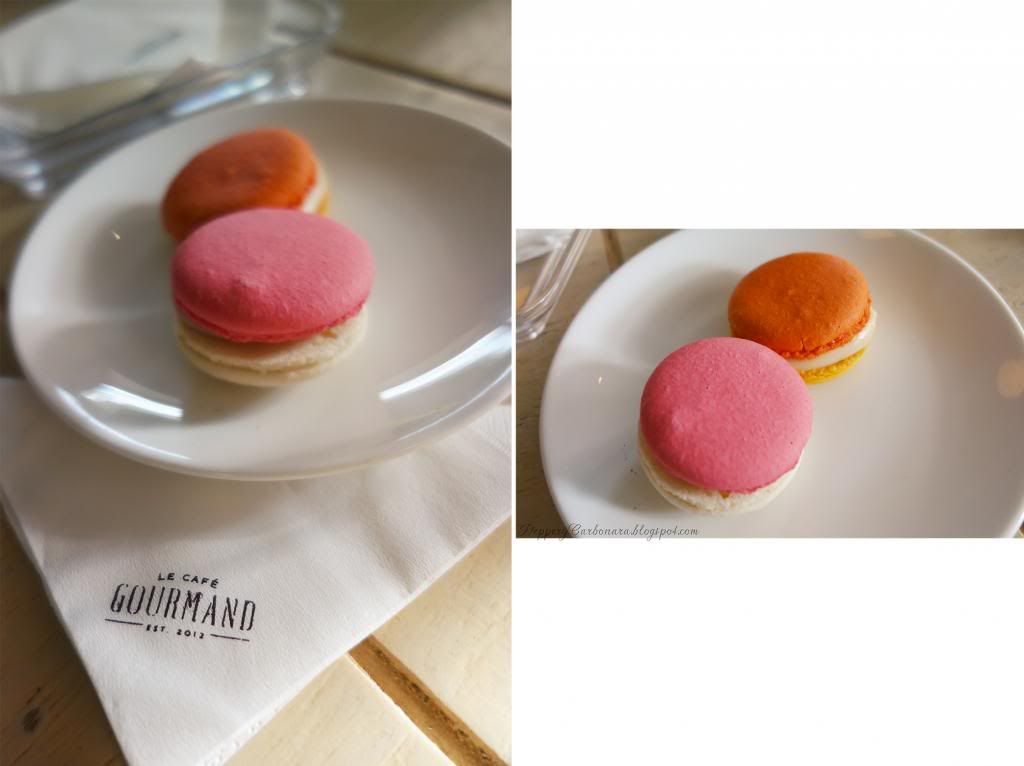 I love their fruity tiramisu cake and ice cream! The tiramisu texture wasn't too thick and the flavour came out yummy, sweet combined with the fruit's sourness. Felt like i want to try all their cakes! And the ice cream indeed delicious, especially for the creme brûlée.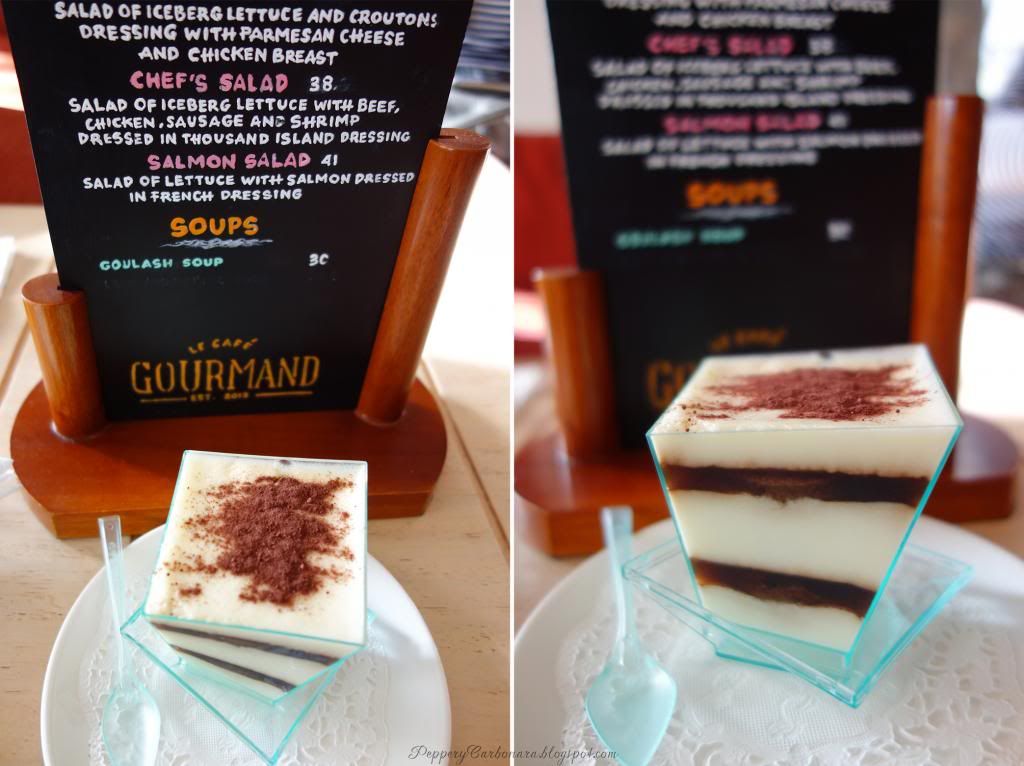 For beverages, they have coffee, TWG tea, chocolate, served in hot or cold. Their price is quite standard for high-end cafe, around 28000-35000 IDR for coffee and tea, 22000-41000 IDR for foods and snack, 25000-35000 IDR for cakes, 20000-40000 IDR for ice cream and 8000 IDR for each macaroon.
Well, definitely worth to buy if you want to taste high-end dessert!
We were chillin' until evening and starving again. So we moved to Boncafe, right beside Le Café Gourmand and had a nice dinner.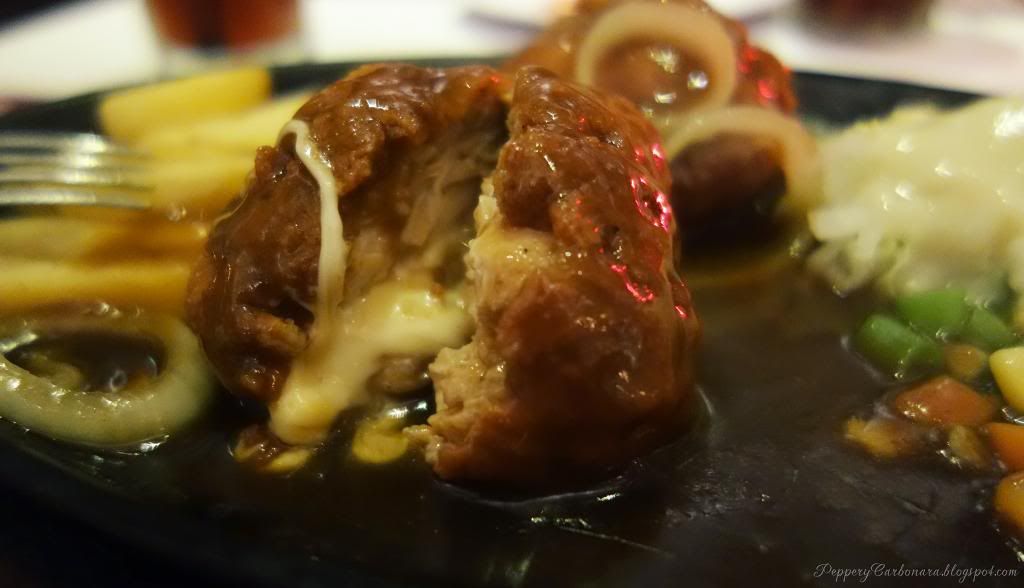 I usually (and always, since a little kid) order Mix Grill, but i want to try another steak, so i had chicken cordon blu here. Hm, i don't have to say anything about how it taste, right? I think every resident in here had known Boncafe's delicacy, lol.
Jl. Lingkar Dalam Barat, Graha Family

Jl. Pregolan No. 2

Surabaya, Indonesia