Saturday Night Bowling and Full Stomach!
Hey hungry people.
Yes, money can't buy you happiness, but happiness don't always come in pricey price (ノ≧∀≦)ノ Sometimes, they are cheap ones, like a full stomach with a low budget. For example, this stall in the roadside of Kapasan.
Maybe most of you have already known or heard this famous noodle stall, Mie Kluntung Kapasan / Mie Kluntung Pak Yanto. Mie Kluntung is traditional Javanese cooked noodle, served with chicken and cabbage. But i like their fried rice more.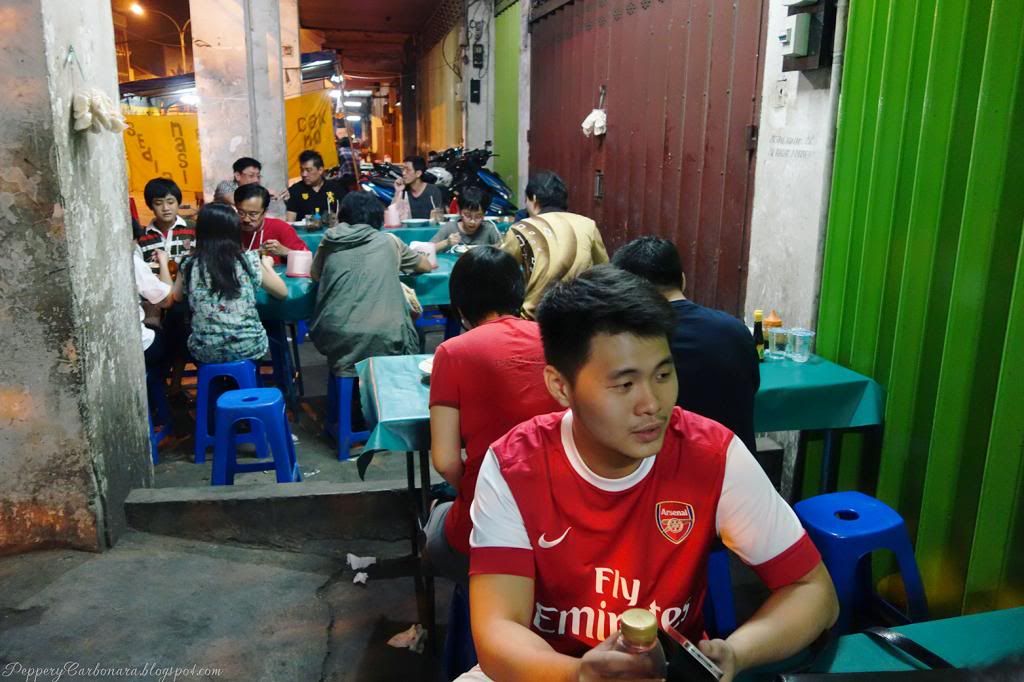 Luckily, we didn't have to queue. It's saturday night and usually it's crowded here. Maybe because it's already too late for dinner. Well, it's supper!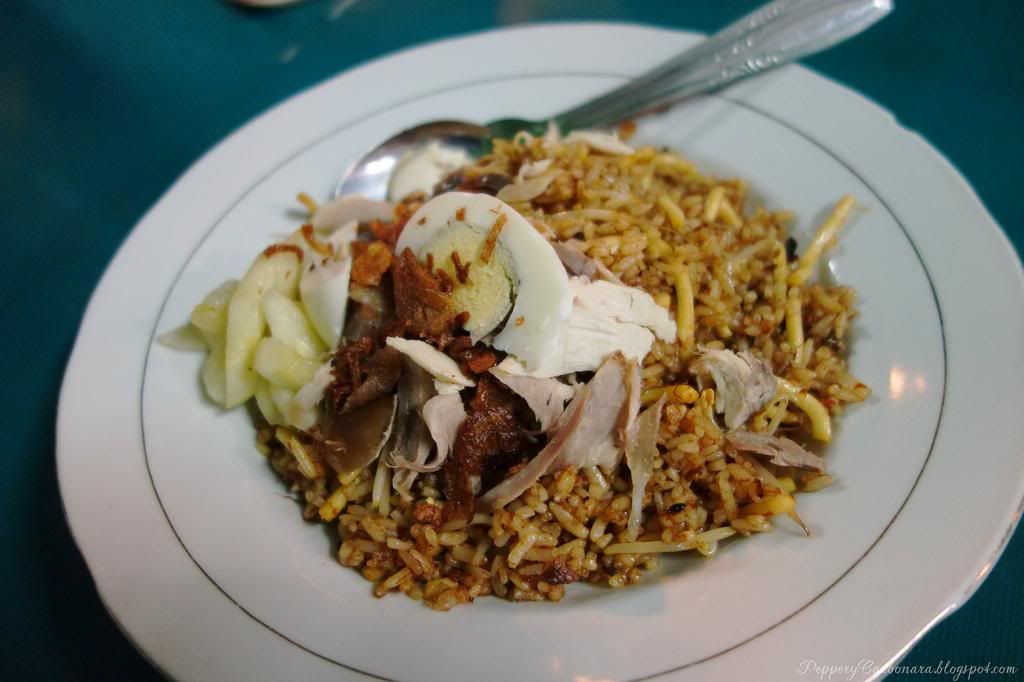 Look how tempting it is! I am starving right now.. ヘ(;´Д`ヘ)
Their famous
Mie Kluntung
. The best way to eat them is with acar
(chinese pickles)
and cayenne pepper. Yum! ('◇'、)They cook it on a charcoal. I don't know, does charcoal make a dish yummier or what? 「(°ヘ°) If you know
soto Cak Har,
well, people reactions to this noodle stall are the same with the reactions of
Cak Har
:
90% people will say it is super yum and they will definitely come back for more
(based on twitter, food review websites and foursquare)
, including me. If you don't think so, you are the 10% then |・ω・`) It's cheap tho, noodle and fried rice are around 13000 IDR - 15000 IDR for a yummy dish. Worth it.
I am seriously hungry right now ಠ_ಠ
Mie Kluntung Kapasanrate : ✓✓✓✓✓
Jl. Kapasan, Surabaya
031-70173575


*they open at night, around 18.00-22.00
***
We were playing bowling last saturday night. Quite random because we are rarely having sport together, moreover on saturday night! I am so bored and need some refreshing, like playing games or hangout for the real fun (;´・`)> Unfortunately, there are only a few of entertainment here, in Surabaya. I mean like Ancol or anything. Maybe just Timezone. The closest theme park here is BNS, and i have to compile the whole energy to persuade people to go there, i don't even have any energy left to play in there (T▽T) *lebay*
It's good when my boy said there's a new bowling alley here, in
Kapas Krampung Plaza
(KAZA)
.
YES, I KNOW PEOPLE,
( ꒪Д꒪)ノ you might think like..
what the hell i have to go to that mall on saturday night like do i even have to call it a 'mall'
.. But it's not that worse actually. The first picture i have for this mall is like
PGS
.
PGS
is a 'mall' but it's horrible inside, because too crowded, the stores are too close, no sign and don't know where to go, people are even PERMITTED to smoke inside wth щ(゜ロ゜щ) But i think
KAZA
isn't that bad. Yes they have traditional market underground but don't worry, you only need to pass the upper ground and park your car directly at Bowling Alley's parking lot on fourth floor. You don't have to walk inside the mall if you don't want to.
And this is the bowling alley!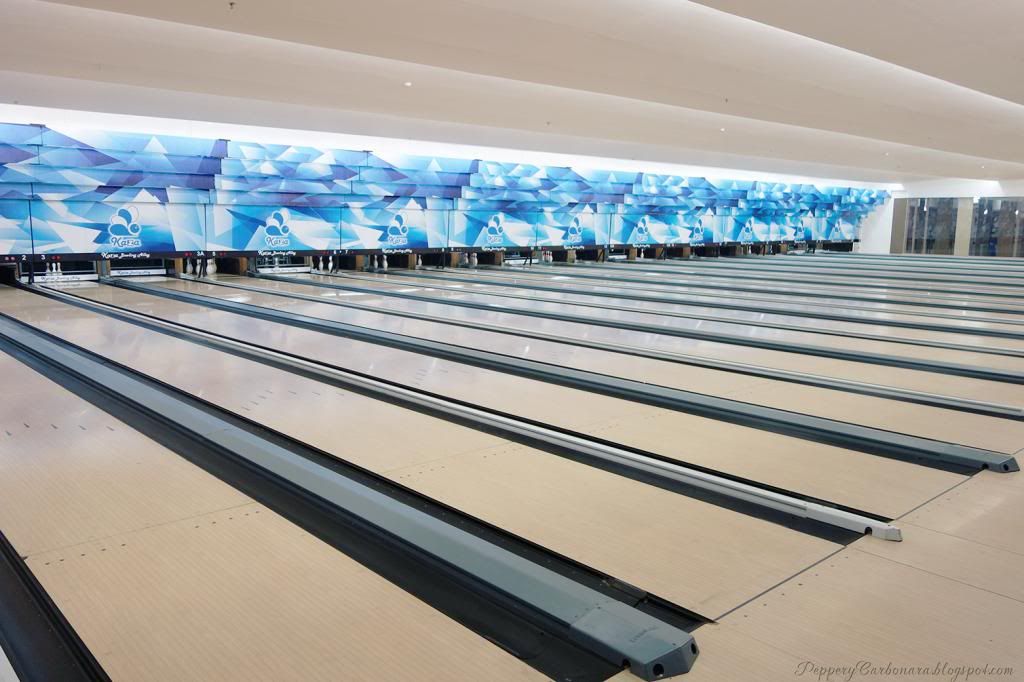 Not bad, right (*ノ▽ノ)
They have many pools beside the bowling alley, i think groups who don't have available alley can wait there. Boo had called them before to reserve an alley but unfortunately they didn't not his name, so they thought we didn't reserve first. We still got the alley directly but it's quite troublesome, tho.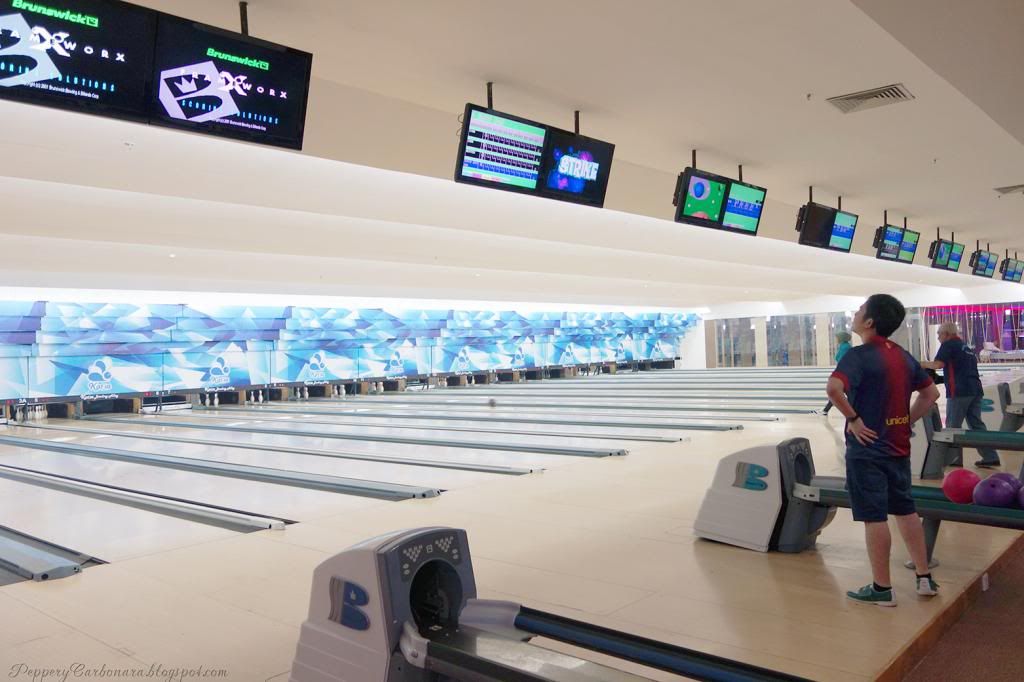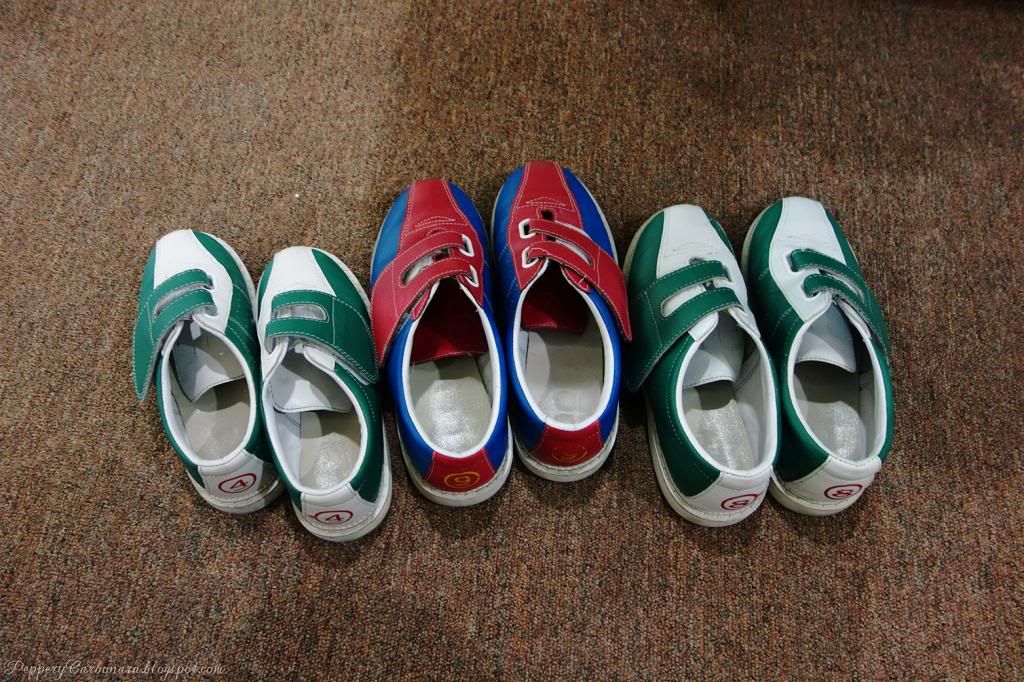 Ridiculously Mario Bros' shoes which we had to rent from them. They said it's required to use this bowling shoes, but they are slippery and we found no one use this shoes. We brought our own sneakers and socks before, so i changed. Sorry, but i didn't want to take risk slipped there!

wide-view of the bowling alley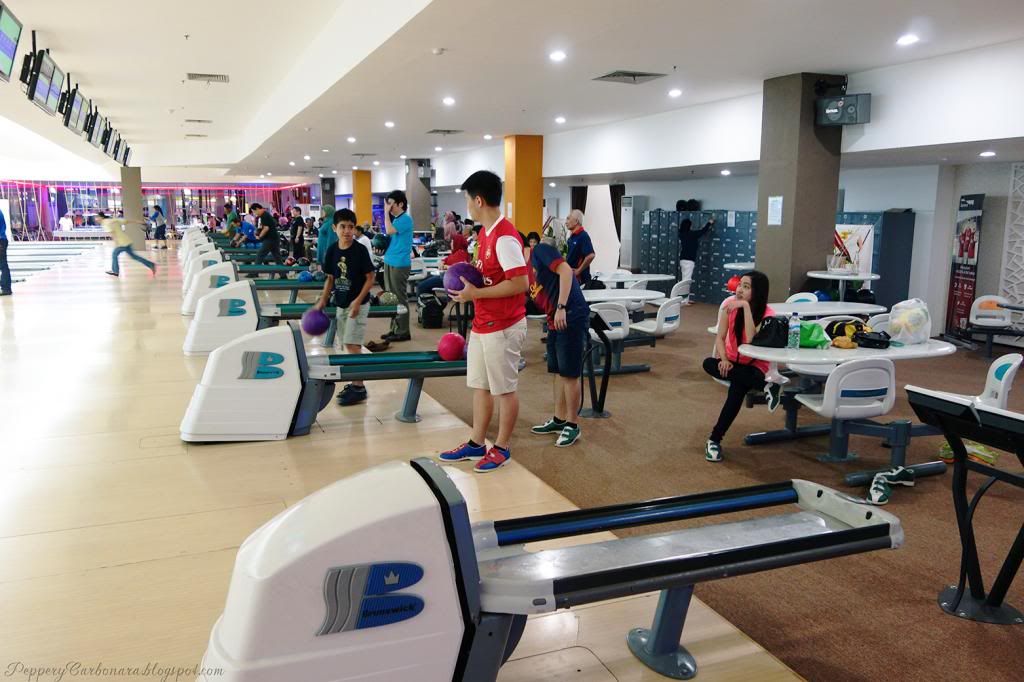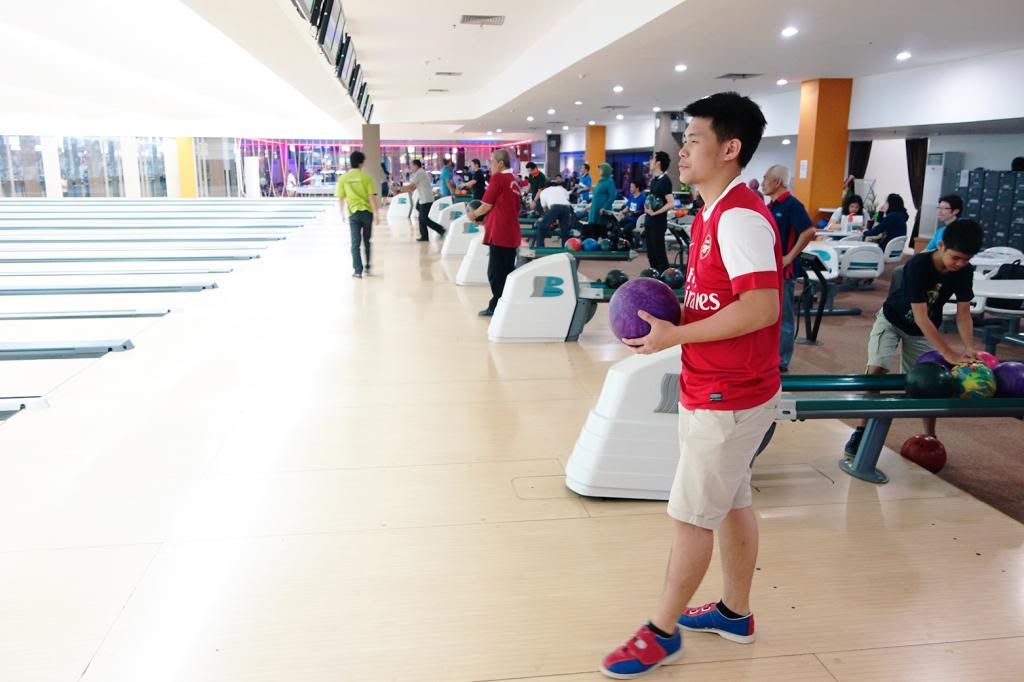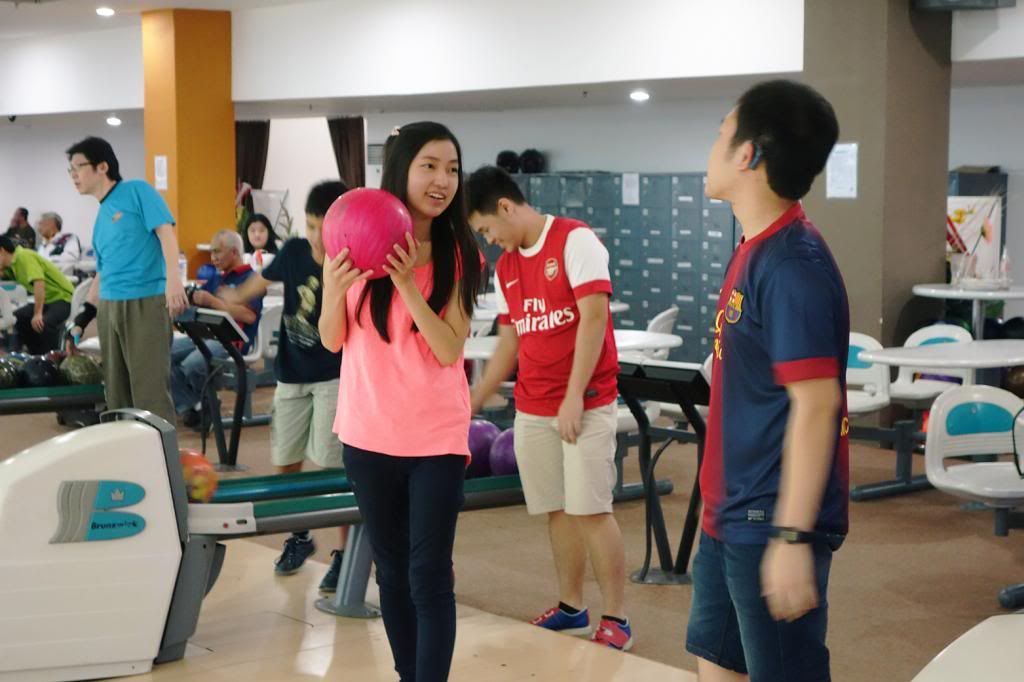 I had only played bowling once when i was in high school, and so do my friends, barely playing bowling. It's quite rare in here, you know. The first bowling alley was used to be beside Tunjungan Plaza, and this one is new. Kind of embarrassing playing in the middle of the crowd like this but at least we have to try!
What i get so far is :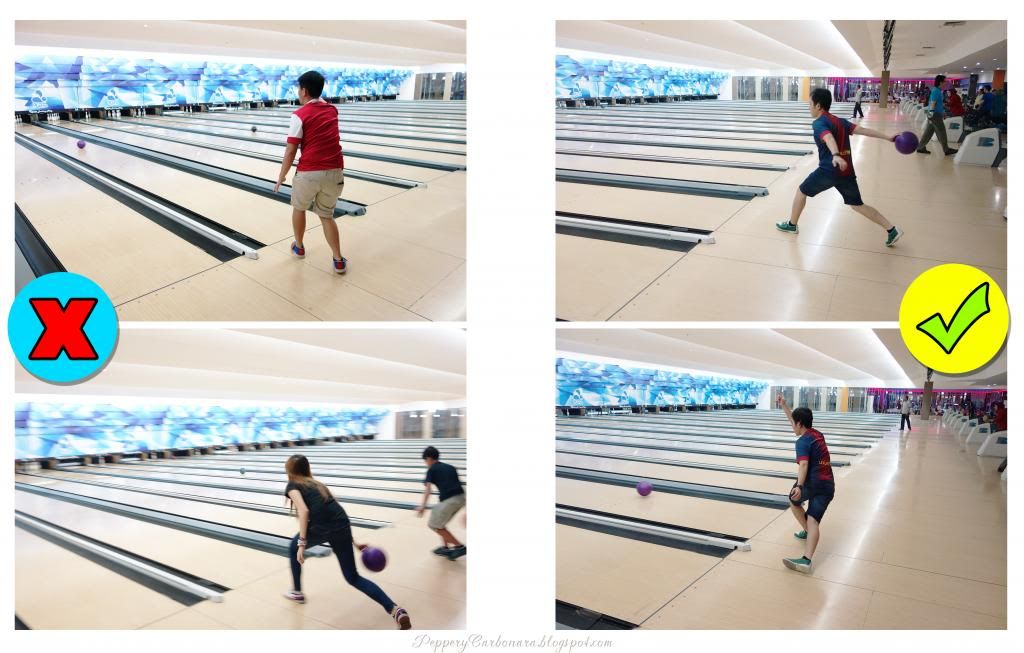 Just try to bend your knees, put you right foot to the left and try to not throw the bowling ball but trundle it. Enough of study ( ;`ヘ´)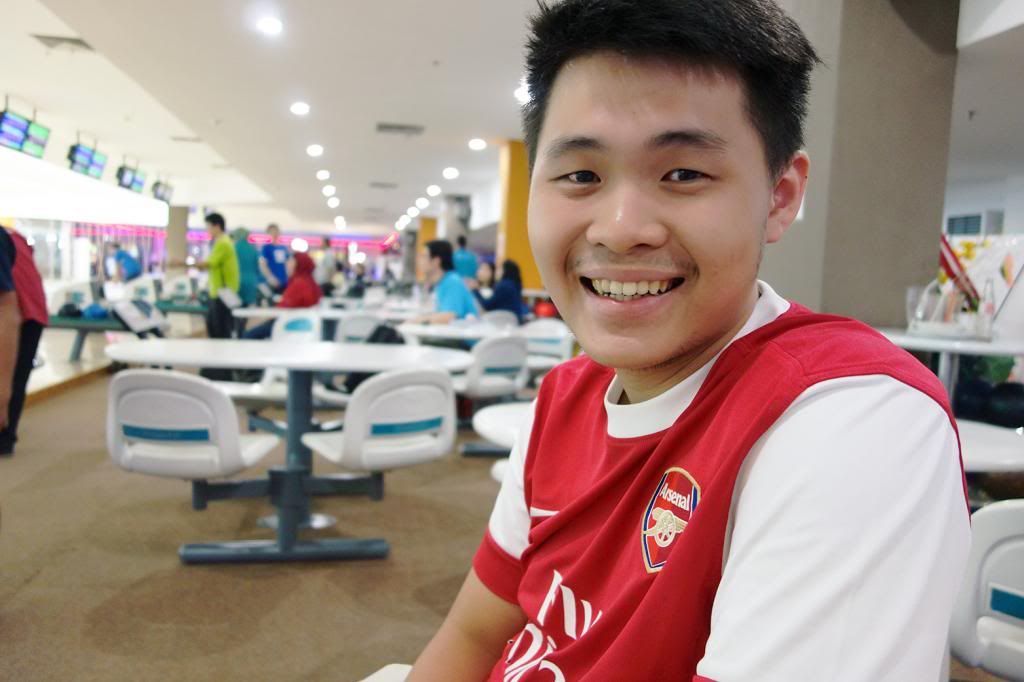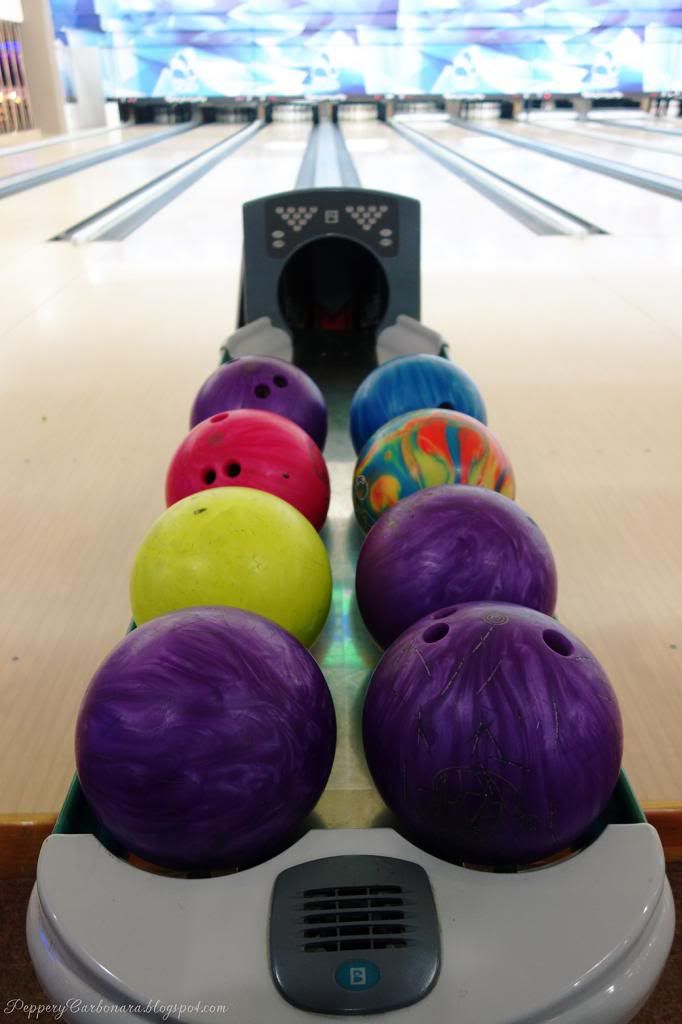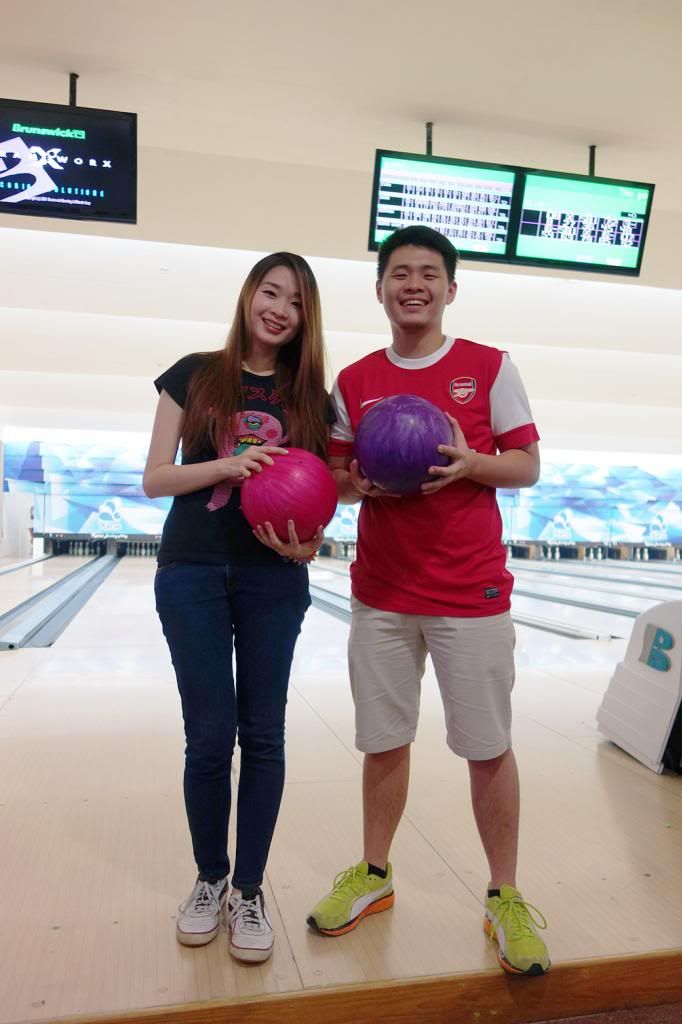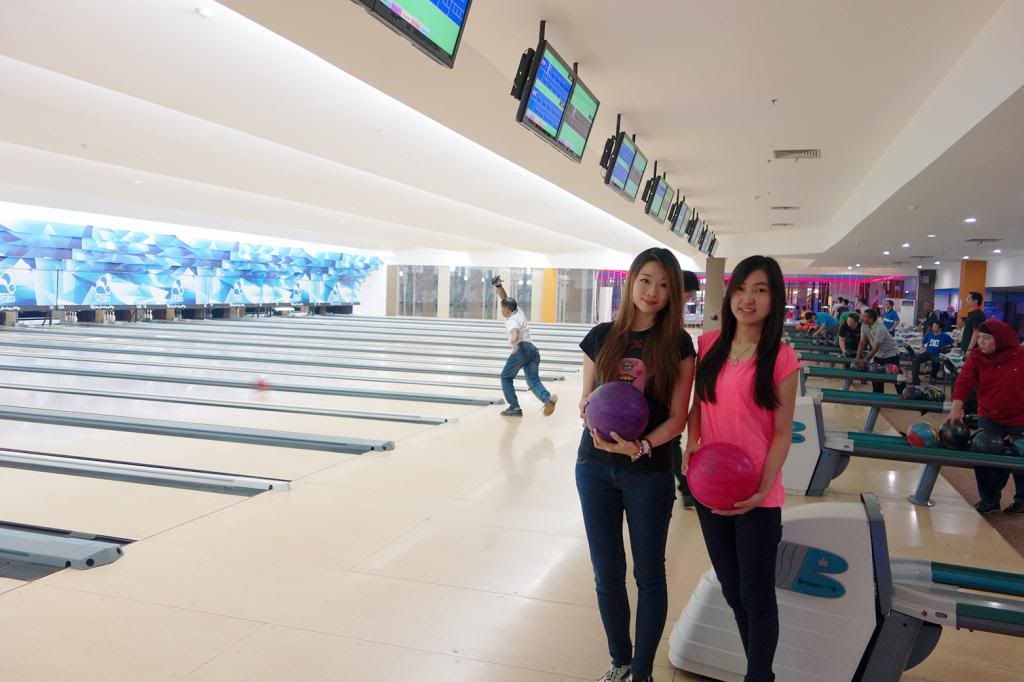 the person in the back, lol. Maybe that's the right position.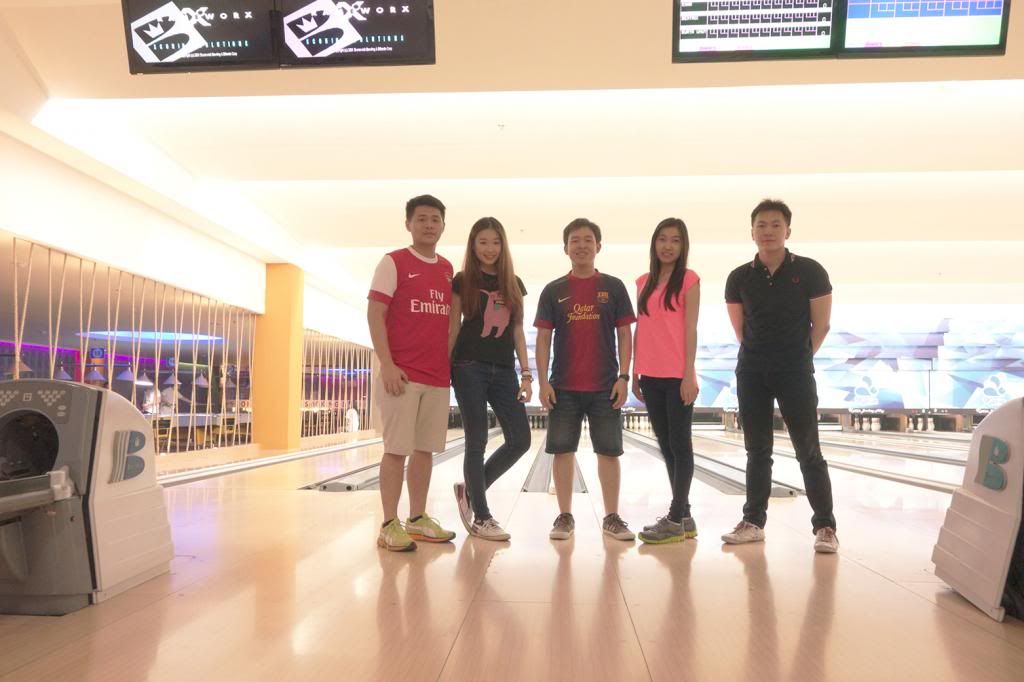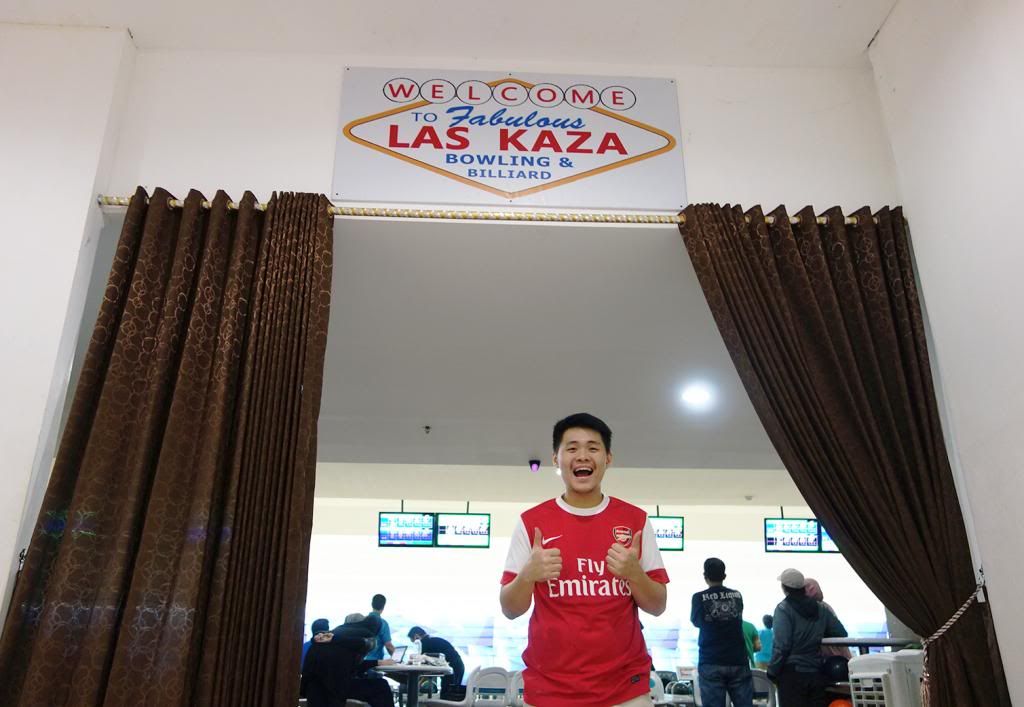 Poor entrance.
Fabulous Las Kaza
, they said ( ̄□ ̄) Why they have to use curtain. Why?! Very awkward. It's not pricey at all, we only spent around 30000 IDR for the whole game, and it's only 20000 IDR on weekdays. Well, worth to try! φ( ̄ー ̄ )ノ